One of the nation's top no-bar racers is headed to the world's most prestigious drag race.
After a test session in Indianapolis Joey Gladstone announced on Facebook that he will enter Pro Stock Motorcycle at the NHRA U.S. Nationals  at Lucas Oil Raceway at Indianapolis, Aug. 31-Sept. 5.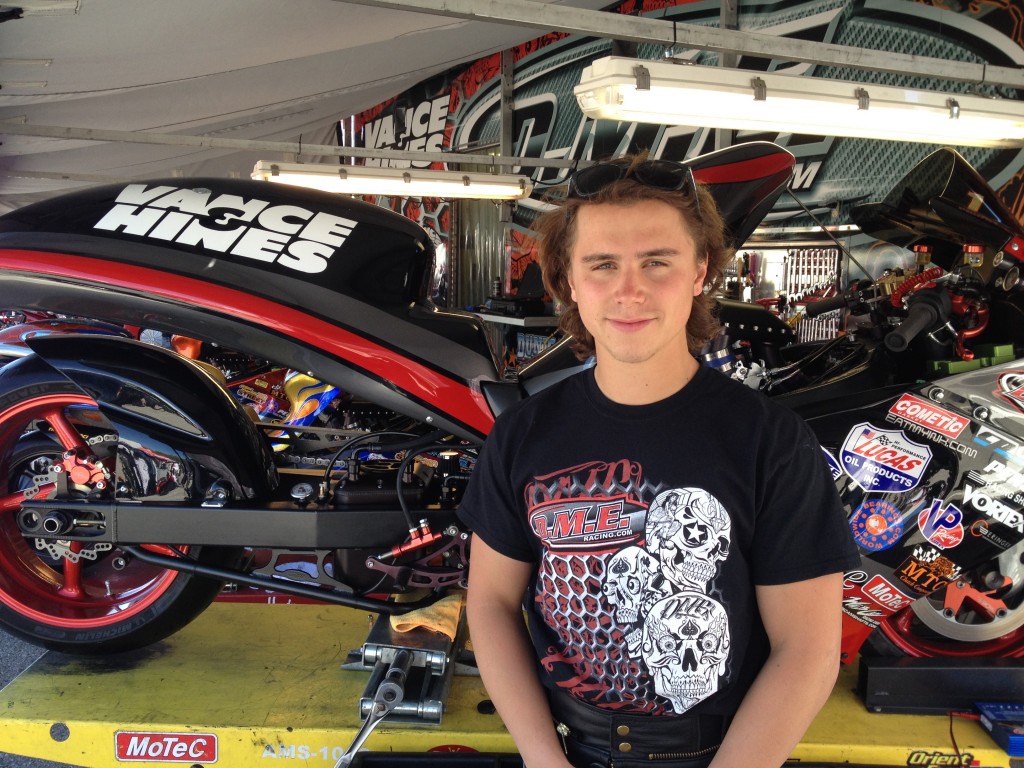 On Facebook Galstone wrote, "Yup it's true. After a very successful day of testing at Indy today. I will be riding the San Marino Excavating Pro Stock Suzuki with some brand newVance & Hines Motorsports horsepower! Very exciting time in my life, going to my first U.S .Nationals I can't wait!"
The first of five Mello Yello Series qualifying sessions is scheduled for 7:15 p.m. Friday, Sept. 2. Two more sessions will take to the track Saturday, Sept. 3, at 2:45 and 6:45 p.m., and the final two qualifying sessions will take place Sunday, Sept. 4 at 11:15 a.m. and 3:30 p.m. Final eliminations begin at 11 a.m. Monday, Sept. 5. The Traxxas Nitro Shootout for Top Fuel will be contested Saturday, Sept. 3, with rounds at 4, 5:15, and 8 p.m. The Traxxas Nitro Shootout for Funny Car takes place Sunday, Sept. 4, for the eight qualified drivers, with rounds at 12:30, 3, and 4:45 p.m.
The FOX national broadcast network and FS1 will televise coverage of the Chevrolet Performance U.S. Nationals for the first time in event history. FS1 will air highlights from the event Sunday, Sept. 4, at noon and 5 p.m. ET. The broadcasts will continue on FS1 with two hours of live coverage Monday, Sept. 5, starting at 11 a.m. ET. The extensive coverage will then continue live on the FOX national broadcast channel at 1 p.m. ET.