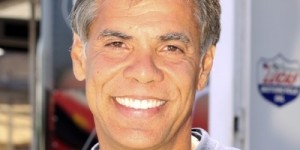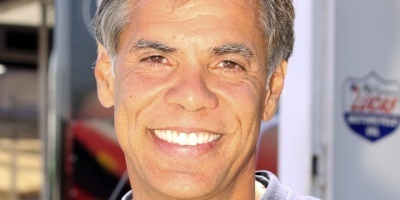 Lucas Oil Buell rider Hector Arana Sr. knows the feeling of winning the U.S. Nationals, and he'd love to experience that again.
Arana Sr. won at Indy in 2009, and he'll be one of the favorites in Pro Stock Motorcycle in this weekend's 58th annual Mac Tools U.S. Nationals presented by Auto-Plus at Lucas Oil Raceway.
"It's a great feeling to have won that race and go in the history books," Arana Sr. said. "No one can take that away from you. To do it again would be even better."
In 2009, his championship season, Arana beat Angie McBride, Karen Stoffer, Chip Ellis and Michael Phillips to secure the U.S. Nationals Wally.
Arana has raced at Indy since 1990, when he made his first start on a Pro Stock Motorcycle for The Big Go. Plus, he lives in Milltown, Ind., about 120 miles south of Lucas Oil Raceway, so he understands the importance of the U.S. Nationals.
"This is the biggest race all year," Arana Sr. said. "It's the grand-daddy, the biggest one you want to win. It's the U.S. Nationals, so to me it's the most prestigious race there is."
Many riders would be psyched out by the prospect of racing at Indy, but the 53-year-old Arana is a composed veteran.
"I've been more calm than I've ever been," Arana Sr. said. "Let's hope it's a good thing."
Arana Sr. is coming off a No. 1 qualifier at Brainerd last week, his fourth this season. He's also qualified fourth or better in all nine races this season and 15 races in a row dating back to last season. He's clinched a spot in the Countdown to the Championship, which starts after Indy, and is fourth in the Pro Stock Motorcycle points standings.
The Lucas Oil team tested at Indy last week, but most of his time was spent helping son Adam get time on a race-ready Buell.
"We did test, but that was mainly focused on my son, Adam," Arana Sr. said. "He got some seat time, and he did well. We didn't really have anything new to test anyway, so I just focused on him, getting him some seat time so he'll be ready for next year."