The San Antonio Nationals Fueled by Sunoco is in the books and only one more race remains to determine the International Hot Rod Association (IHRA) World Champions.
NITRO HARLEY STANDINGS
1. Jay Turner (Julian, North Carolina) 776
2. Tracy Kile (Asheville, North Carolina) 709
3. Randal Andras (Amelia, Louisiana) 642
4. Rickey House (Humble, Texas) 407
5. Jim Fagan (Valley City, Ohio) 397
6. Bob Malloy (Elmton, Maryland) 336
7. Alvin Kobernusz (Manly, Iowa) 315
8. Tii Tharpe (East Bend, North Carolina) 269
9. Lyle Newton (Nanaimo,British Columbia) 235
10. Mike Pelrine (Havre Boucher, Nova Scotia) 202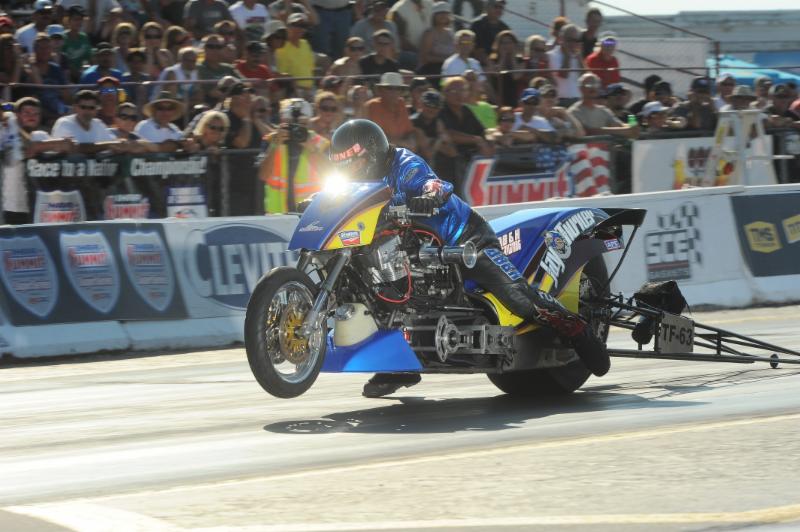 The IHRA Nitro Jam season concludes at the Summit Racing Equipment World Finals featuring Nitro Jam at Memphis International Raceway on October 9 – 10. The two-day event will feature championship racing in sportsman and professional classes. Advance tickets are available online at www.NitroJam.com. Purchase now and save $5 on your ticket.