A new era in motorcycle drag racing begins April 24-26 on the meticulously prepped quarter mile in Budds Creek as Maryland International Raceway welcomes the opener of the 2015 Mickey Thompson International Drag Bike League event—the Pingel Spring Nationals. The best tracks, the best sponsors and the best racers will all be back for what promises to be a spectacular season of racing under the watchful eye and guiding hand of MDIR's Jason Miller.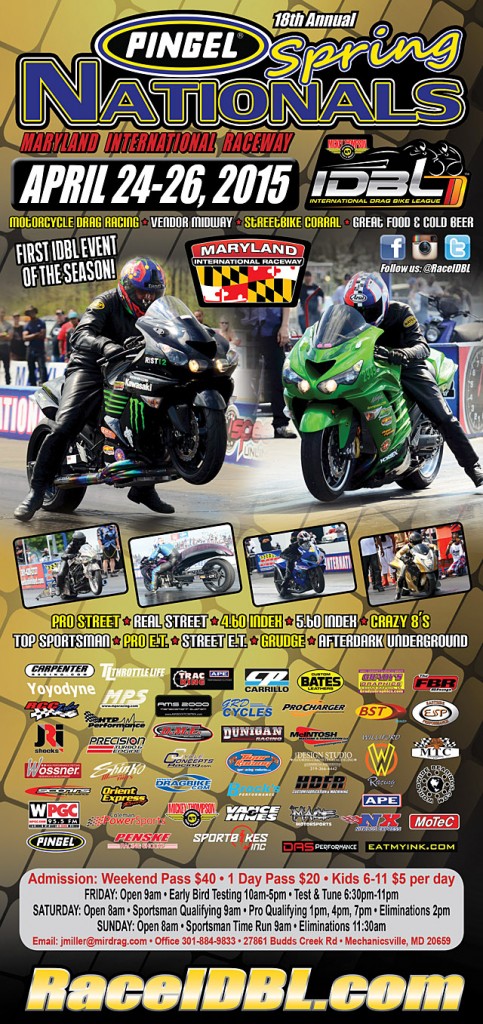 Leading the way as usual are the world's quickest streetbikes of Orient Express Pro Street. Two-time champion Joey Gladstone will defend his title against his own powerhouse DME teammates of Terence Angela and Jason Dunigan, but also the HTP Performance team of "First in the 6s" Ryan Schnitz, Lavar "Lil' Charlie" Delee and Jeremy Teasley, three-time champ Rodney Williford and many more. Also expected to truck in from the midwest are the bad boys from Michigan—Bud Yoder and his teammate Mark Paquette, and the Ronnie Mitchell racing team that includes Chicago ace Phil Stoll.
Kawasaki legend Rickey Gadson will chase DME Racing Real Street glory against the likes of former champ Johnny "Turbo" Dobrin, "Super Dave" Stewart, Anibal Merced, and former Crazy 8s champ Eddie "Who" Chapman.
The world's quickest 2-wheeled index class has grown so popular that Vance&Hines is now sponsoring the 4.60 class. Champion Eran Pielert will return to defend against Ronnie Smith, Darryl Hollins, Bobby Lovingood, Kenny Cornell, Richard Gadson and more, all on all-out wheelie bar dragbikes.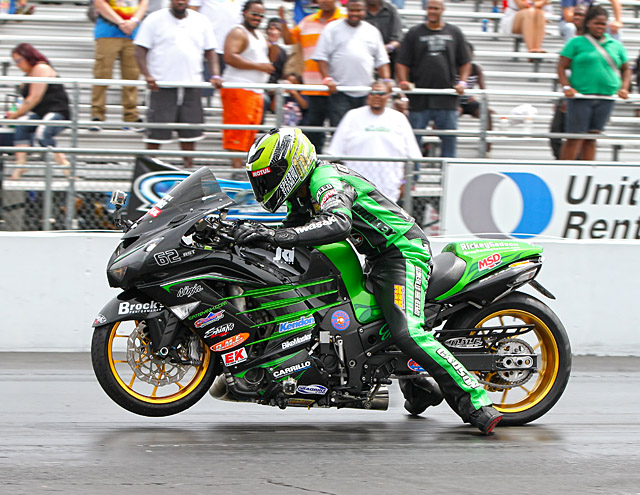 FBR Shop 5.60 hits the eighth mile stripe a second later than 4.60 but is no less exciting, featuring dragbikes vs. streetbikes. Champion Michael Ostrowski will have to fend off challenges from Ben "Hardest Working Man in MC Drag Racing" Knight, "Fearsome" Andy Baumbach, Marion Ford and more.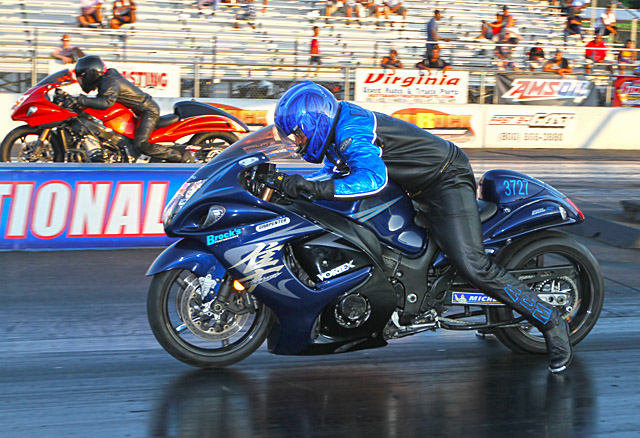 Carpenter Racing Crazy 8s champion Teasley will have to battle IDBL's largest index field, including no-bar ballers like Connecticut Kingpin Bob Carlson,
MIR hero Shayne Proctor, Virginia's Clay Davies, Kentuckian Ron Arnold and Ohio's Doug Gall.
Brock's Performance Street ET and Shinko Pro ET racers will fill MDIR's staging lanes, bracket racing deep into the night for the first opportunities at Tournament of Champions entries. Mike Schulz, Darrell "DD" Mahoney, Brandon Bachmeier, Michael "Ice Cold Killer" Herman, Alan Fields, Brian Canoles, Dale Hamilton and more will all be cuttin' lights and takin' stripes.
Trac King Clutches Top Sportsman pits the quickest 32 Pro ET racers against each other for additional high speed stakes. Major players like Boo Brown, "Hillbilly Hustler" Jimmy Shifflett, MIR homegirl Kelly Clontz and her husband Chris, George Shriver, Bill Bair and Jay Windsor will give no quarter in pursuit of Top Sportsman honors.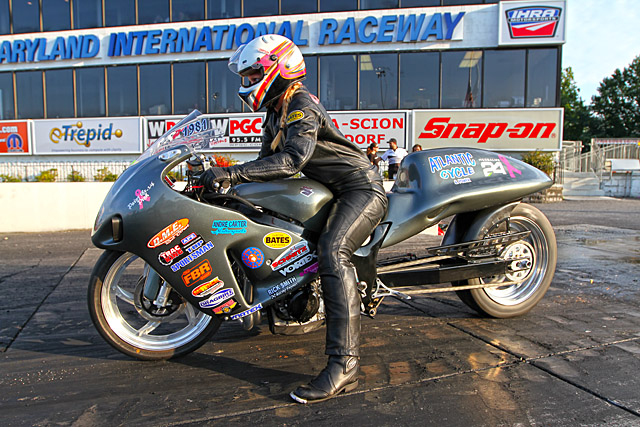 Saturday night's Eastside Performance Grudge races will feature the East Coast's sickest grudge bikes, edgiest riders, and craziest trash talkers as bikes like Cobra Commander, Eddie Kane, Mandingo and Kingpin lift front wheels high into the Maryland night sky.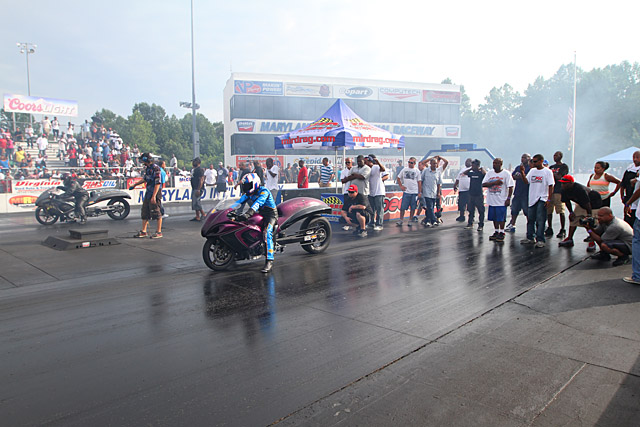 You can bet MDIR's Miller and staff will thrash overtime to stage the 2015 IDBL season with a winning tune-up. The forecast is perfect and the track will be too!
More event information: http://www.raceidbl.com/events/spring_nationals.htm
Find out more about the Mickey Thompson Performance Tires International Drag Bike League at http://www.raceidbl.com
Find out more about Maryland International Raceway at http://www.racemdir.com
This report was prepared by Tim Hailey. Enjoy everything there is to read, see and watch about motorcycle drag racing and more at http://www.eatmyink.com