The International Drag Bike League (IDBL) is proud to announce the addition of two new categories to the tour's two biggest events, the WPGC Bike Fest, July 28-30and the DME Fall Nationals Oct. 6-8, both taking place at beautiful Maryland international Raceway.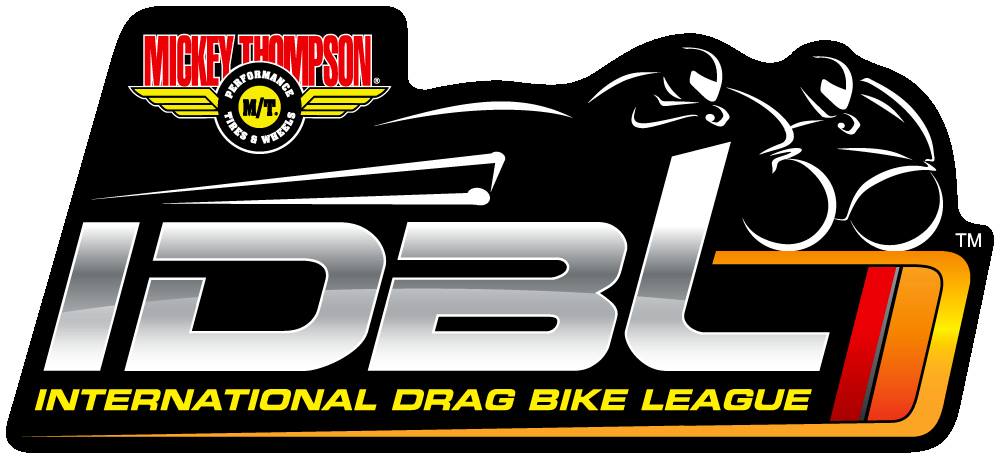 After adding a Top Fuel Harley and import championship series to the events, the IDBL is proud to announce the addition of a Pro Mod Championship Series and a 600 Supersport exhibition series.
"We consider these races to be our IDBL majors and want to continue to build them bigger and better than ever," IDBL president Jack Korpela said. "The WPGC Bike Fest features our strongest spectator and entry count of the year and the DME Fall Nationals is famous for record-setting conditions. The addition of Pro Mod and 600 Supersport will make these races even more special. If you have never experienced these events, please join us."
Pro Mod is one of the most exciting categories in all of dragbike racing. These wild, nitrous-oxide fed machines can cover 660 feet in less than four seconds. As is the case with Top Fuel, points will be earned and a Pro Mod season champion will be crowned following the October race.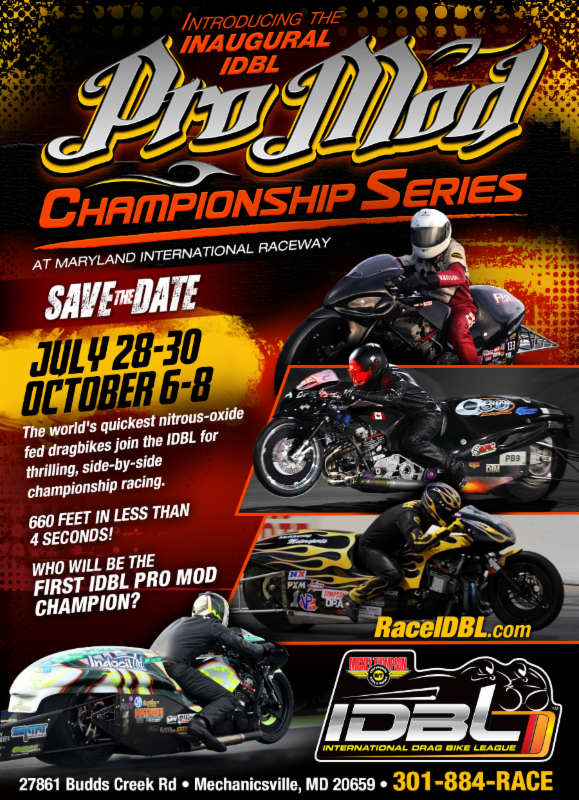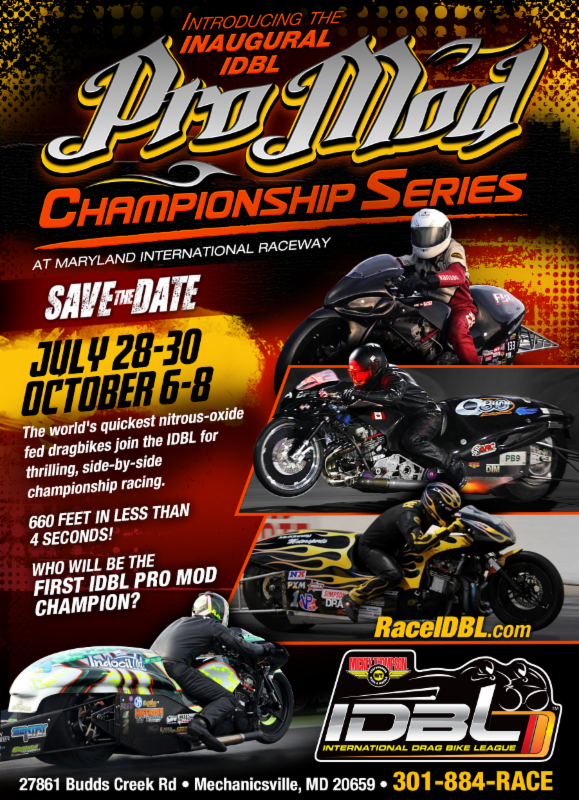 "It's a win for everyone. I know the Pro Mod racers will love the track and the events and, I know our racers and fans will be in awe of watching these incredible machines charge down the track," Korpela said. "I'm a huge fan of the class and I'm proud to give these great racers a home in the IDBL. We want to give them the respect they deserve."
Also new is 600 Supersport, a popular category where talented riders use every bit of finesse and riding ability possible to motor a virtually stock 600 c.c. sportbike to the finish line first. 600 Supersport was wildly popular in the mid to late 90s in the AMA Prostar Series and helped launch the career of some of today's great riders like Ryan Schnitz, Eddie Krawiec, Chip Ells and Richard Gadson.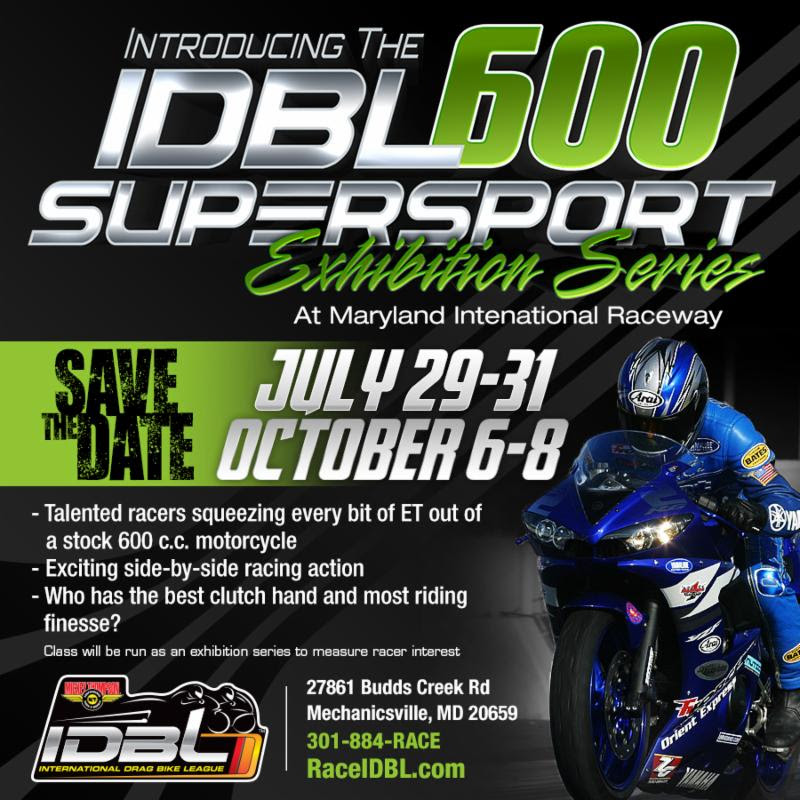 "There was a huge internet buzz calling for the return of this class. We are giving the racers what they asked for there. Now we need everyone to come out and support it," Korpela said. "I love the category. It's clean, pure, grassroots drag racing. It's not a class dominated by big budgets. It's a class that requires machine-like consistency and a lot of talent. So many Pro Stock Motorcycle racers have said this class is the best training ground out there. The side-by-side racing is just fantastic."
600 Supersport will be contested as an exhibition category to test for racer interest.
Click here to view the 600 Supersport exhibition series rules.