Why build a new Pro Street bike when the world's quickest is for sale? Mark Paquette is selling his turbocharged, McIntosh Machine & Fabrication-equipped Suzuki Hayabusa.
This is the same bike that ran a 6.70 in Valdosta to top the Pro Street G.O.A.T. list, backing it up with a 6.72. "The thing is, we left something on the table with that pass," said Paquette. "My back-half numbers were 3/100ths off my best. For sure I should've went a mid-.60—a .66 or .67 at least."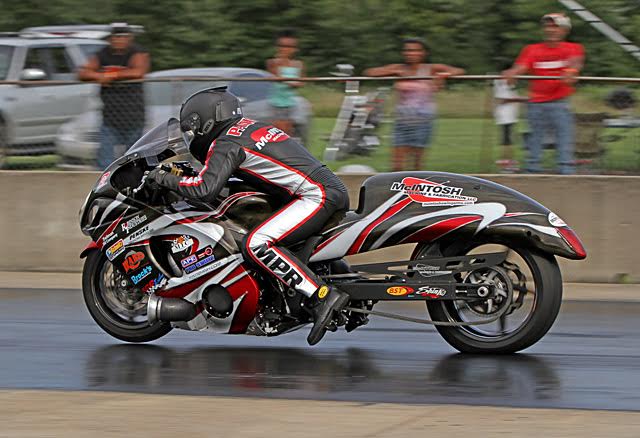 But the bike hasn't just been setting dragstrips on fire with blistering performance, it has also demonstrated season-dominating consistency. After skipping the NHDRO season opener Paquette (and your new bike) won every round from then on, easily walking away with the Pro Street championship. The bike also won the horribly hot Manufacturers Cup race at Rockingham Dragway, showing that it's got the right combination for any weather condition.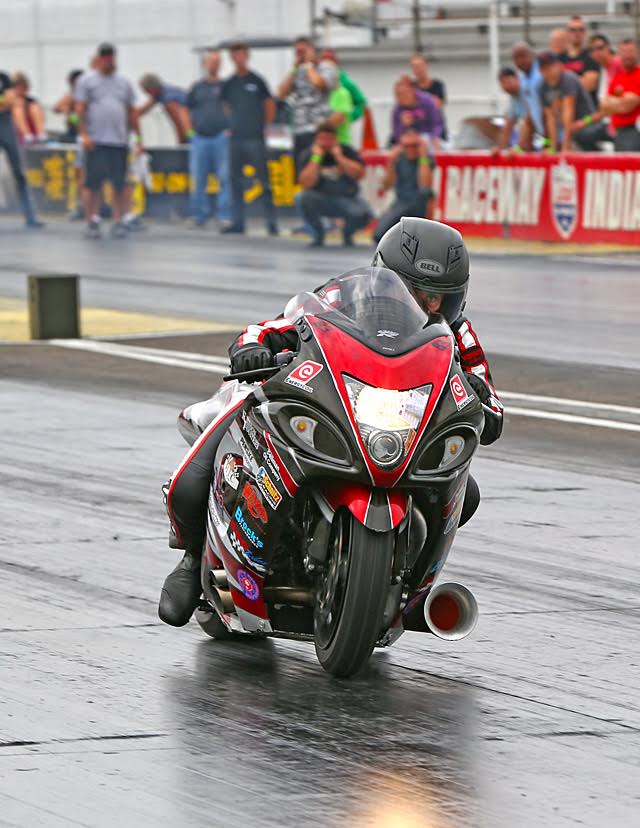 The bike is built with the best performance parts money can buy, no money spared.
* Complete McIntosh chassis
* Ward Performance head
* Robinson Industries Transmission
* Custom Comp turbo
* Custom air to water intercooler
* Motec M800 ECU
* Motec PDM15
* Motec C125 dash
* Montgomery carbon fiber body work
* BST carbon fiber wheels
* Penske Shock
* MTC parts and Worldwide Bearings
* Energycoil high performance coils
* Complete operation available including back up parts/second engine, turbo, new carbon bodywork, bike lift, and much more.
* $85,000 to $110,000
Incrementals:
quarter mile ET: 6.70
eighth mile ET: 4.43
quarter mile MPH: 217
eighth mile MPH: 178
Tuning support, back-up engine and additional parts available.
Contact Mark Paquette at markservingmi@sbcglobal.net
Please serious enquiries only!