Celebrated drag racing photographer, Hotrodchrissy, has signed on to be the official photographer of The Star Racing Riders Challenge. The New Jersey native, known for her passion for drag racing and keen eye for shooting powerful images will be at The Star Racing Challenge to capture every moment of the life changing event to be held in April at the South Georgia Motorsports Park.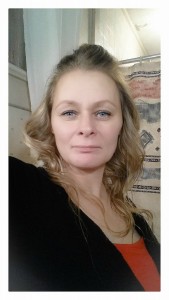 I am proud and excited to announce that I will be on board with the Star Racing Challenge as their official event photographer for the 2 weeks in April at SGMP," said Hotrodchrissy. "I can't wait to catch the history and action that this event has in store for everyone. When I was contacted by Jackie Bryce I told her I was all-in right then."
"I love Hotrodchrissy's work, "beamed Jackie Bryce. "What makes her involvement even more exciting is that every participant will receive a professional quality photo shoot for their portfolio. This makes the package that everyone receives even more valuable and adds a new dimension to the challenge."
"I look forward to shooting the event" added Chrissy. "But what really gets me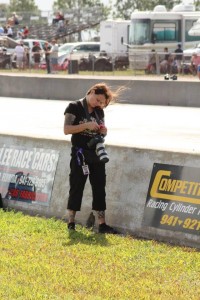 jazzed about the opportunity is to take each rider's individual participation and turn it into a vivid memory through my eyes and my photography."
For more information on The Star Racing Riders Challenge or to sign-up for one of the few remaining spots please call Jackie Bryce at 229-924-0031 or email Jackie@StarRacing.com.