We are going to take you in the garage of talented engineer and motorcycle drag racer "Smokin" Joe Moleneaux to show you his amazing collection of Kawasaki H2 motorcycles and debate why the Kawasaki H2 750 Two Stroke triple was so popular and legendary while the hyper bike, the supercharged Kawasaki Ninja 1000 H2 and H2R never seemed to catch on in terms of popularity.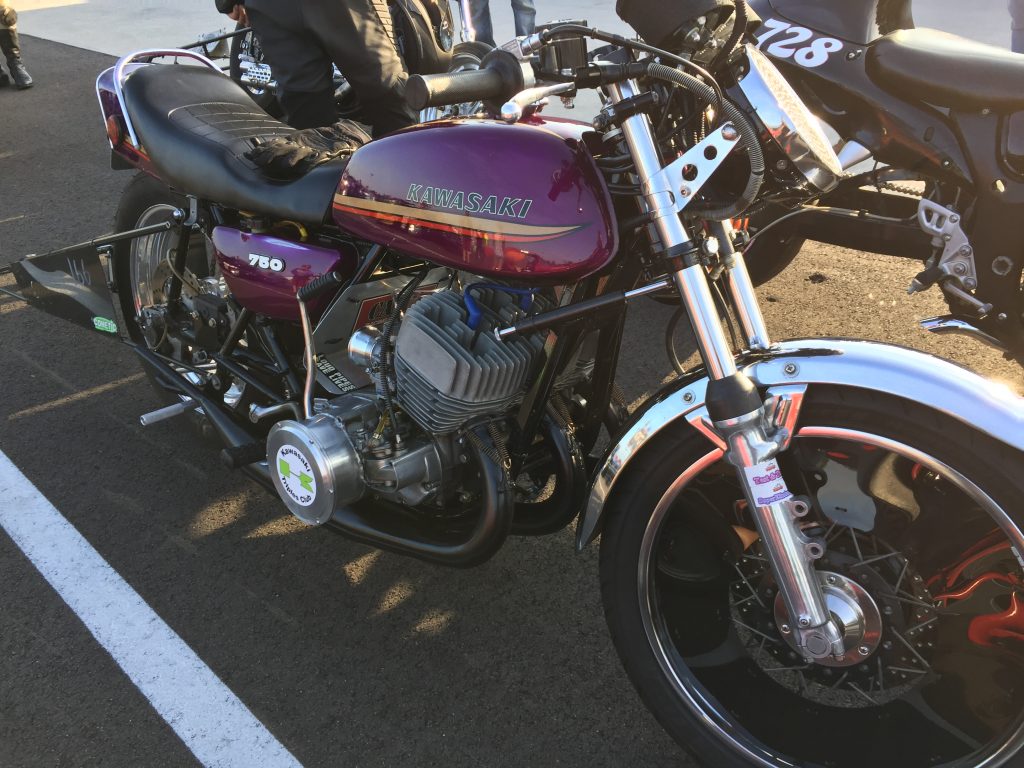 We also see and hear the sound of Molyneux's amazing H2 750 drag bike and watch all three H2s burnout, accelerate and hit top speed down the drag strip. Come with us on this garage tour as we also look at Moleneaux's stunning Kawasaki S2 350 2 stroke, a bunch of his high performance two stroke drag bike racing engines, his Kawasaki ZX-12, his original H2 750 body work, his antique radio broadcasting and music equipment and find out why he is so passionate about two strokes. Sit back, relax and e joy this in-depth garage tour. We even get out the Cycle World issue featuring the 1972 Kawasaki H2 750. Enjoy some true Kawasaki history, the H2 then and now.
There are more videos on the Cycledrag Youtube channel (please subscribe here) and the Cycledrag.com Facebook page (Please like here) and more will be coming soon. Check back daily.