Harley-Davidson Screamin' Eagle/Vance & Hines riders Andrew Hines and Ed Krawiec qualified their Harley-Davidson V-Rod motorcycles in the top six and each won a single round in Sunday eliminations at the 45th annual Amalie Motor Oil NHRA Gatornationals at Auto-Plus Raceway.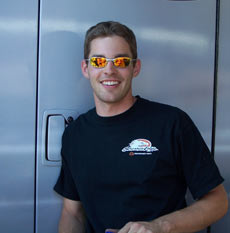 The event was the season-opener for the Pro Stock Motorcycle class in the 2014 NHRA Mello Yello Drag Racing Series.
"We didn't run as well as were we hoping after testing during the week, but we are on the right track," said Krawiec. "We put a new rear tire on my bike during qualifying, and we had to sort out the chassis after that. I'm confident I'll have a great V-Rod for Charlotte."
Hines posted a best Elapsed Time (ET) of 6.813 seconds to qualify fourth for the event. Krawiec qualified sixth at 6.846 seconds. Gottspeed/Star Racing Buell rider Michael Ray led qualifying with a 6.793-second ET.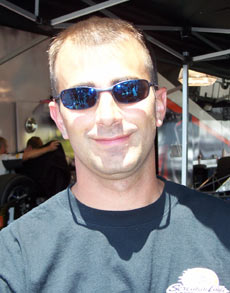 In Sunday eliminations, Krawiec opened with a win over PiranaZ Buell rider Shawn Gann, and Hines defeated Star Racing Buell rider Chaz Kennedy in the first round. In round two, Krawiec lost to Lucas Oil Buell rider Hector Arana Jr. Hines lost his second-round race to John Hall on the Matt Smith Racing Buell. Steve Johnson rode his Steve Johnson Racing Suzuki to a win over Quality Tire Buell rider Scott Pollacheck in the final round of eliminations.
"I thought we ran well this weekend," said Hines. "I got seven points in qualifying, and our 60-foot times were great, so we are consistent off the line.
"The weather changed a lot for Sunday, and we are still learning how to best tune the engine for that. All the work we did over the winter has paid off, but I think we didn't go far enough in our tuning."
After the first of 16 events on the 2014 NHRA Pro Stock Motorcycle schedule, Johnson leads the series with 114 points, followed by Pollacheck with 93 points and Arana Jr. with 81 points. Hines is in sixth place with 62 points, and Krawiec is eighth with 56 points.
The Harley-Davidson Screamin' Eagle/Vance & Hines team will be back in action April 11-13 at the Fifth Annual NHRA Four-Wide Nationals at zMAX Dragway in Concord, N.C.