On a weekend where he has a chance to clinch his first NHRA world championship, Pro Stock Motorcycle's Gaige Herrera got off to a flying start on his Mission Foods/Vance & Hines Suzuki, shattering the track record with a run of 6.760 at 199.82 at the 23rd annual NHRA Nevada Nationals.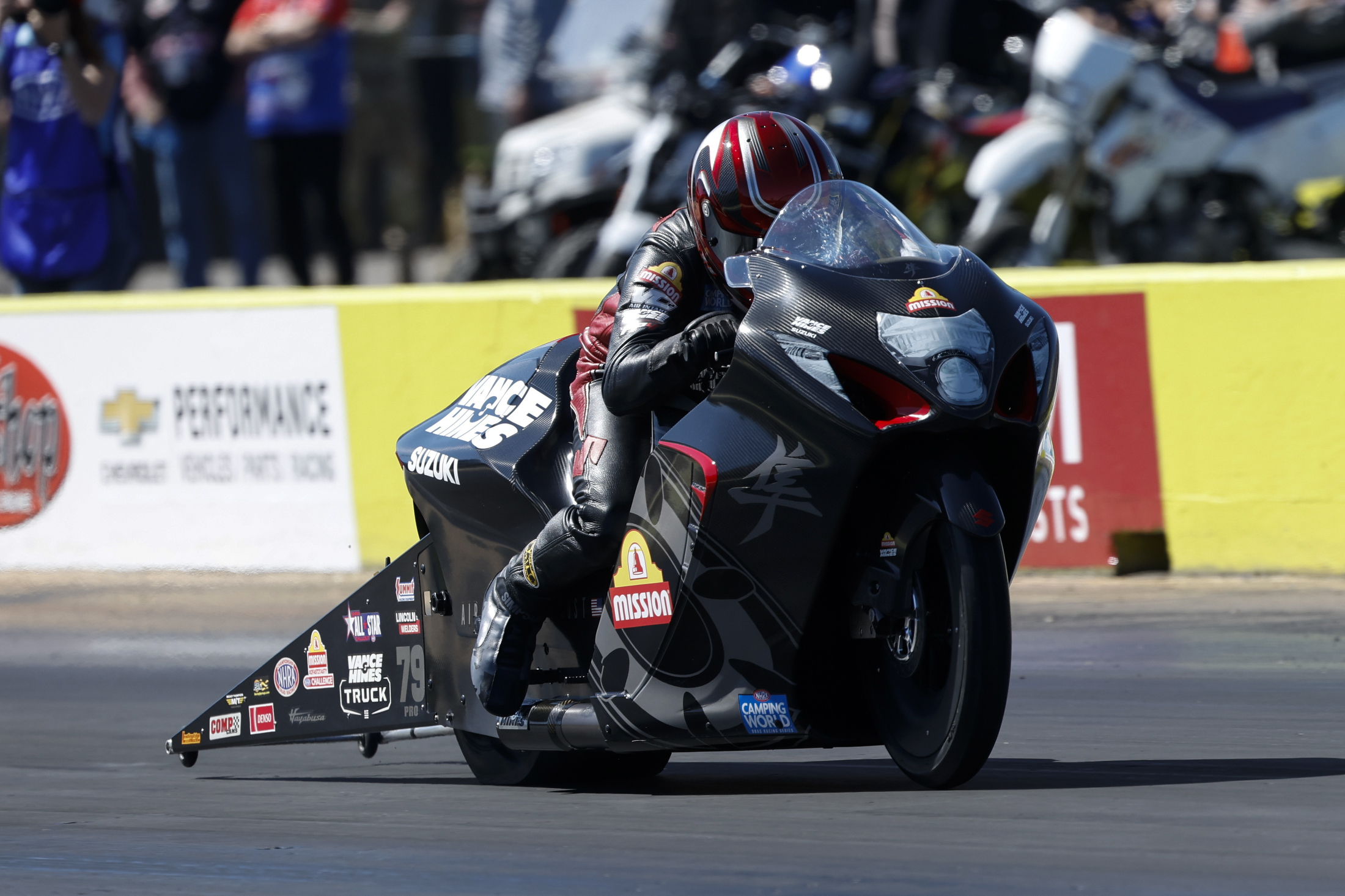 The points leader entered the weekend with a 156-point lead over teammate Eddie Krawiec and he opened the event by making the quickest run in each of the first two sessions. It puts Herrera on track for his 13th No. 1 qualifier – a race after he set the class record for No. 1 qualifiers in a single season – and plenty of momentum heading into the rest of the weekend.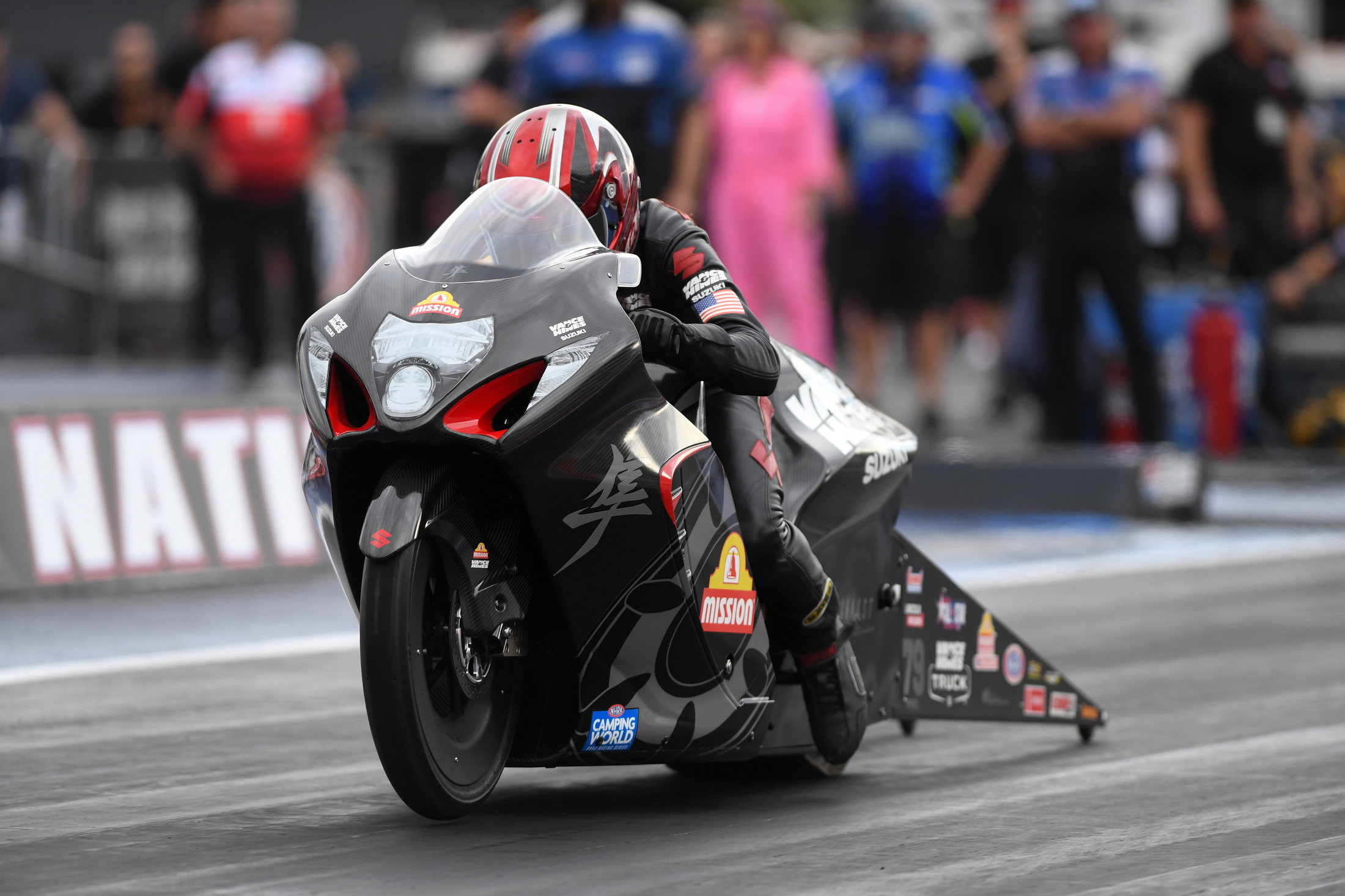 "For the whole Vance & Hines Mission Suzuki team, we were very happy with that," said Herrera. "With the cooler conditions in Q2, we were expecting a 6.77, but that pass was so smooth and straight as an arrow that it felt slow. I knew it was on a good pass, but I didn't expect it to go 6.76 and get the new track record. That's a big deal to me and the whole team.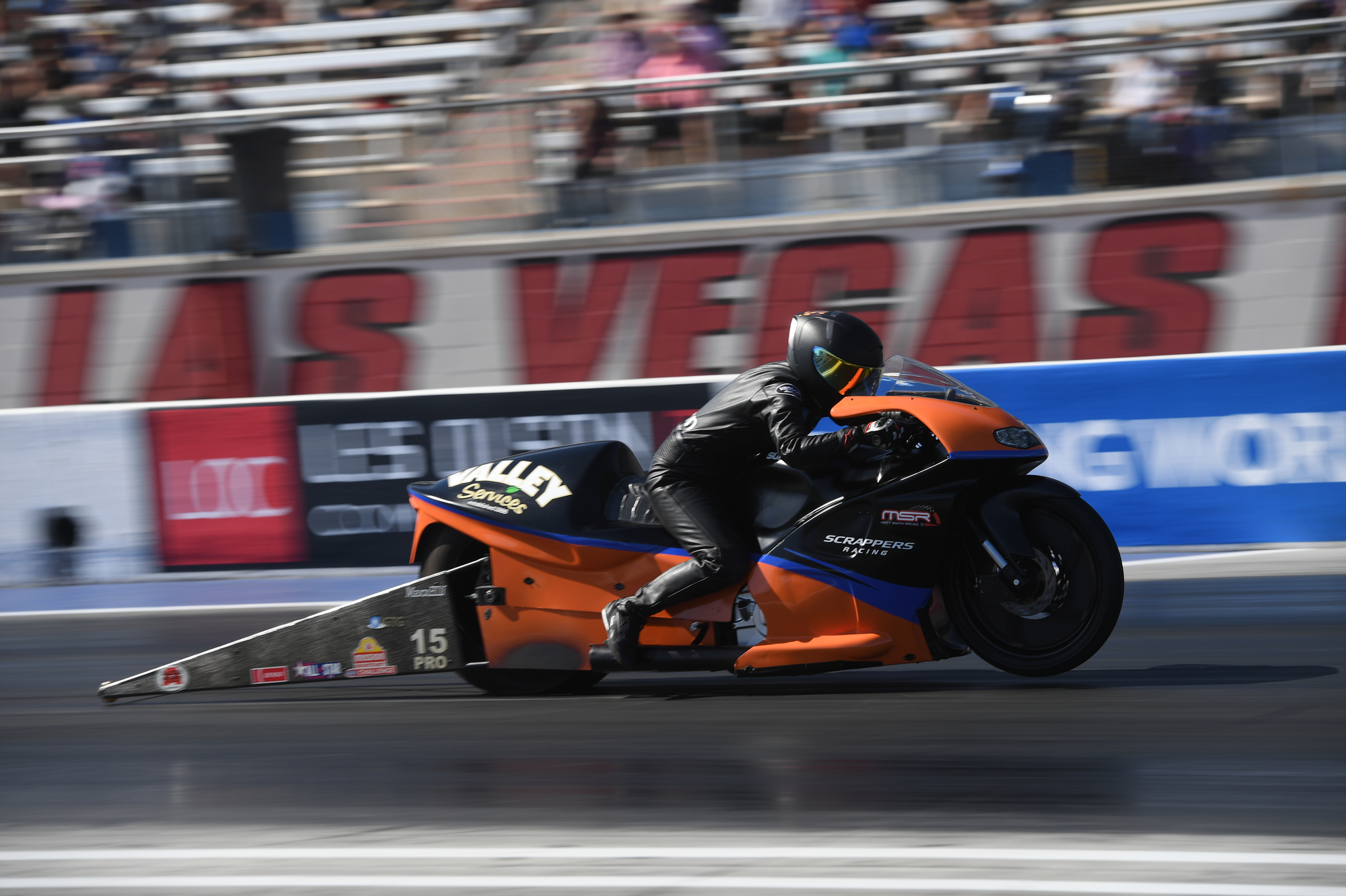 "I'm going into this race knowing in the back of my head that I can possibly lock it up this weekend, but it depends on how Ed does, and the rest of the guys as well. Everything I've accomplished this year has really been starting to set in, going to the last two races here and Pomona, just sitting back and thinking about everything, it's hard to believe what's been accomplished and what we continue to accomplish."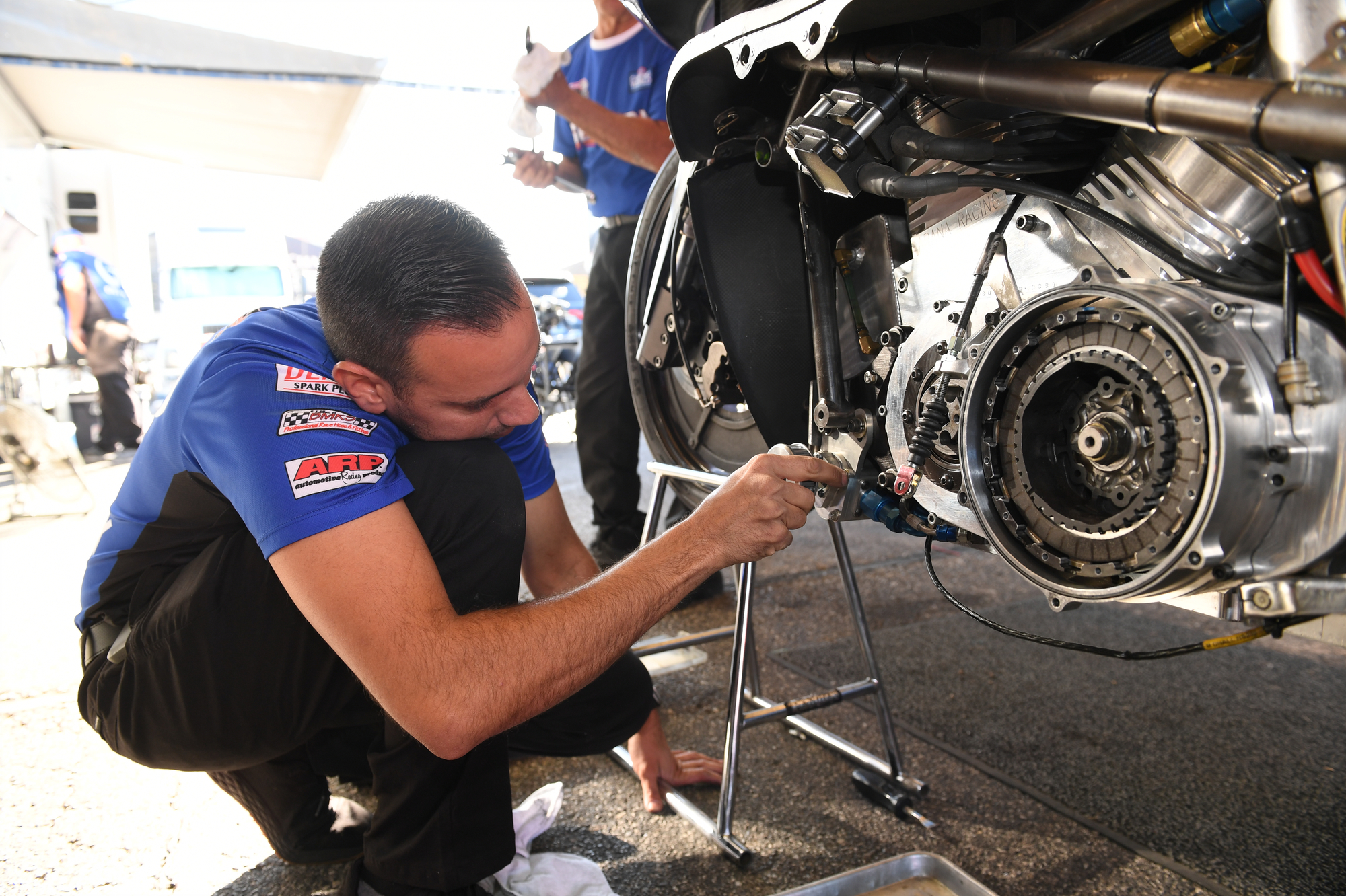 Krawiec is currently second 6.830 at 198.85 and defending world champion Matt Smith is a spot behind after going 6.842 at 196.53.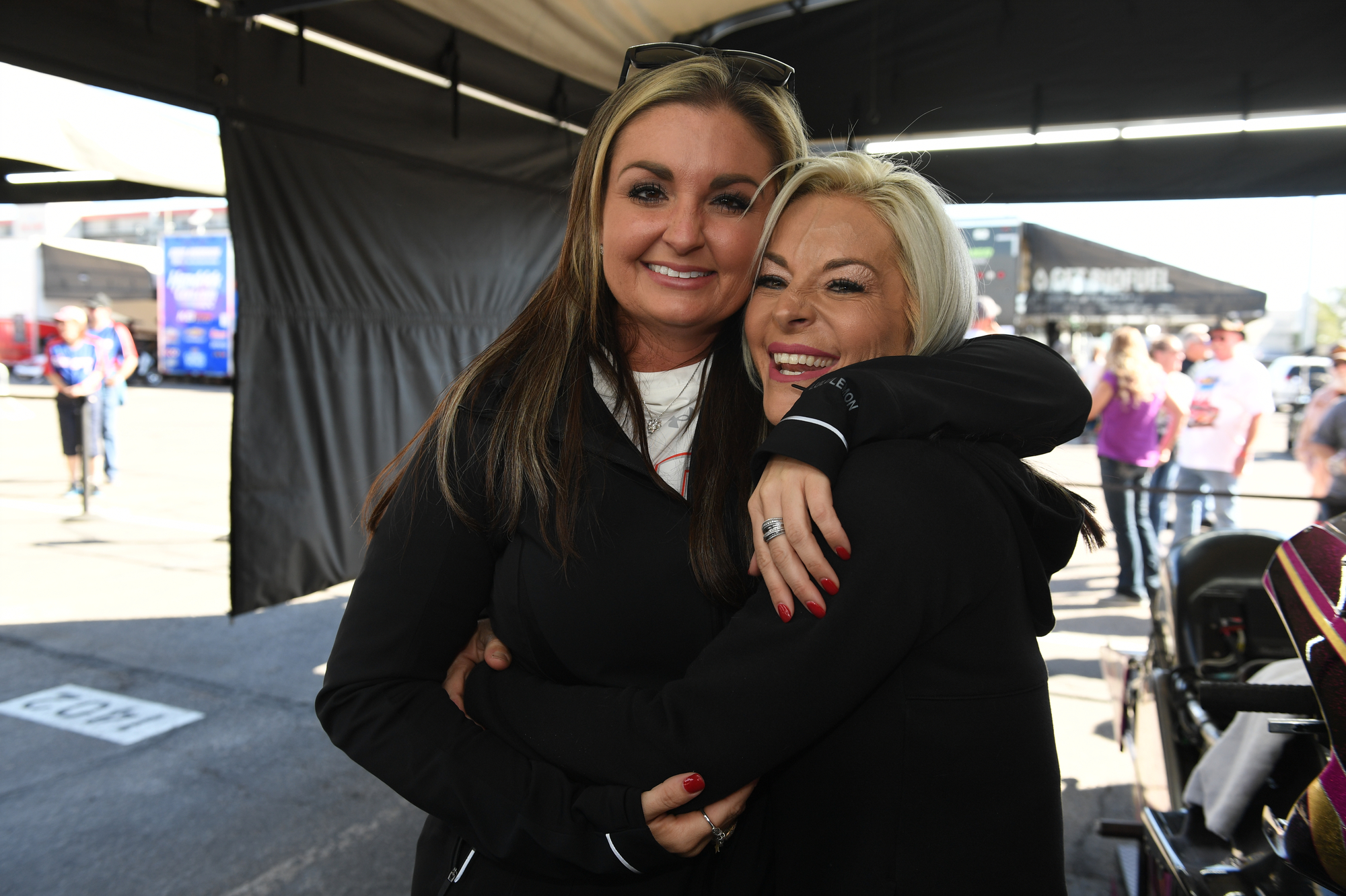 Qualifying continues at 12:00 p.m. PT on Saturday at the NHRA Nevada Nationals at The Strip at Las Vegas Motor Speedway.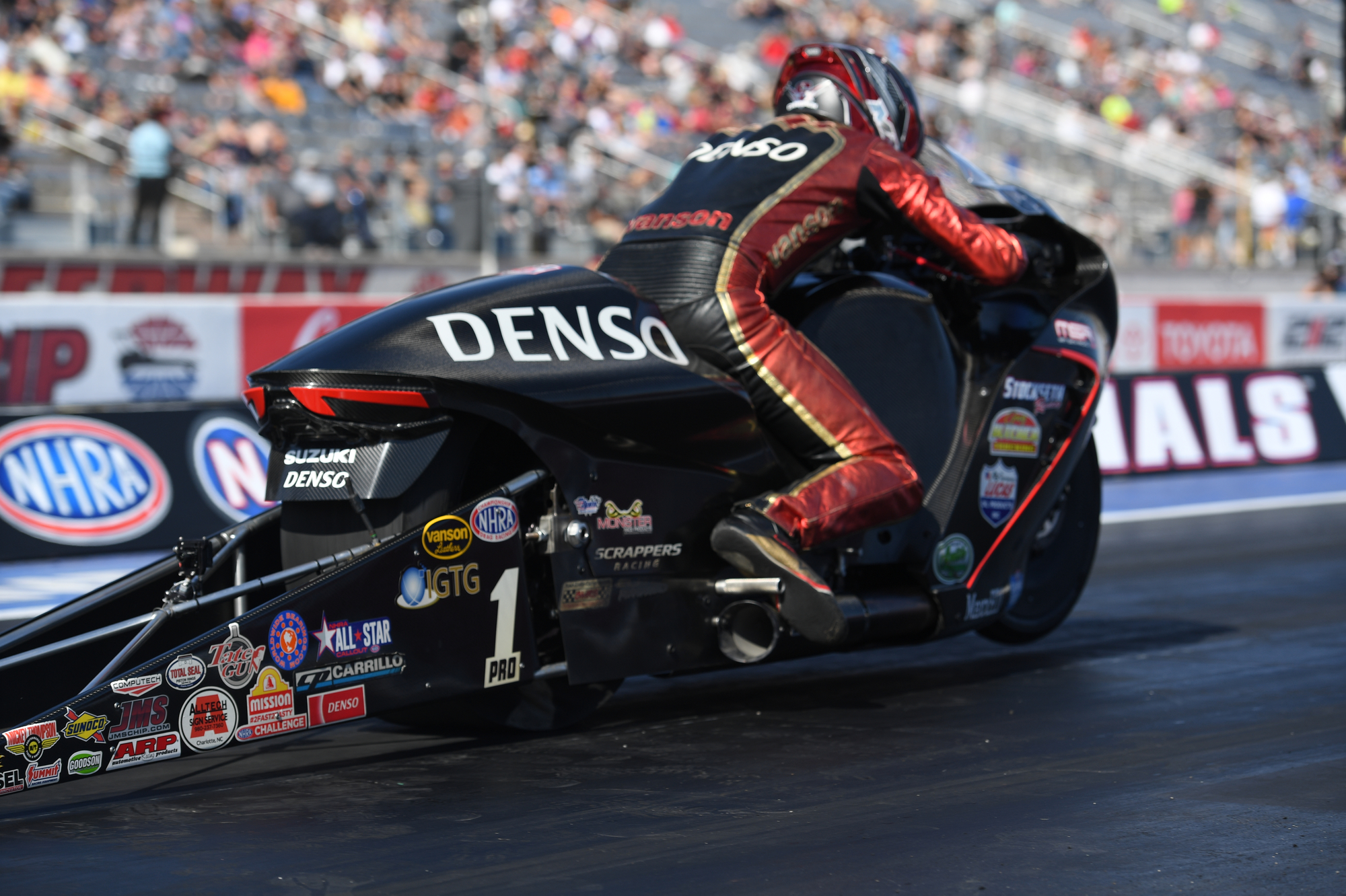 Pro Stock Motorcycle — 1. Gaige Herrera, Suzuki, 6.760, 199.82; 2. Eddie Krawiec, Suzuki, 6.830, 198.85; 3. Hector Arana Jr, Buell, 6.842, 196.53; 4. Jerry Savoie, Suzuki, 6.888, 194.69; 5. Matt Smith, Suzuki, 6.895, 196.73; 6. Jianna Evaristo, Suzuki, 6.923, 195.39; 7. Ryan Oehler, EBR, 6.938, 195.11; 8. Steve Johnson, Suzuki, 6.982, 189.79; 9. Chris Bostick, EBR, 7.048, 188.96; 10. Kelly Clontz, Suzuki, 7.084, 193.35; 11. Blaine Hale, Suzuki, 7.165, 188.81; 12. Joey Gladstone, Buell, 7.184, 151.82; 13. Marc Ingwersen, EBR, 9.110, 96.05; 14. Karen Stoffer, Suzuki, 9.995, 73.40; 15. John Hall, EBR, 10.123, 77.22.
There are more videos on the Cycledrag Youtube channel (please subscribe here) and the Cycledrag Facebook page (Please like here) and more will be coming soon. Check back daily.
To take advantage of some amazing discounts at Brock's Performance, click – http://brocksperformance.com?aff=12
USE cycledrag5 coupon code.