This past week, HRP held the first Nitro Bike School of 2015. This was our first outing since restructure of the school programs inception in 2010. Two riders and their crew personnel met at our facility in NC for the first day of the school.  Quinn Olsen from Alberta Canada had purchased the #1 School bike and Scott Mills from Perth Australia, who had recently purchased Rickey House's Nitro Funny bike were the riders. The first part of the day was spent in the class room learning about Nitro and the particulars of Nitro Bike racing. The afternoon was spent going over the riders own bike in detail and getting the crew up to speed on what was going to be expected of them come track day. Later that afternoon, we packed up and headed to Rockingham Dragway for a full day of making laps.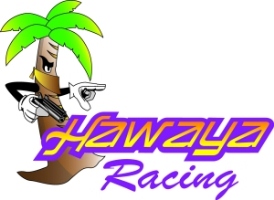 Track day at Rockingham was partly cloudy with a light breeze blowing all day, just perfect. Both riders aboard their own Nitro bikes hit the track early doing burn-outs and early shut off passes. Much time was spent in the pits with the riders and crew, going over the maintenance of the bike between rounds and reviewing the Racepak data, discussing tune-up options.
After a full day and a dozen or so passes down the track for all involved, it was time to pack up and head home. Both the riders and crew members performed well and made passes at their own pace.
"This is our first outing on the new format for the school says Johnny Vickers. It went well and the riders and crew members were able to be more involved in the process than previous schools, for two reasons. First, they were on their own machines and second, only two riders were involved.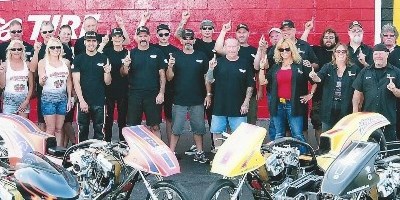 This allow us at HRP to do something that we could not do in the past, have an injected bike in the class. This opens a whole new avenue to the injected bike guys just starting out or that want to progress their program. We can now cover tuning, Racepak data training and interpretation to all the Nitro classes.
I am still tweaking the program, but this first one went off great and all the guys did very well. We have another school planned in the upcoming weeks, so I will make a few changes and we will see how we go then."
We would like to thank the sponsors of the Nitro Bike School as they help to make it possible.
Lucas Oil Products
VP Racing Fuels
Mickey Thompson Tires
ProJack Race Car Stands
Pingel Enterprises
CP Pistons
Jims Machining
PAC Racing Springs
American Motorcycle Racing Association