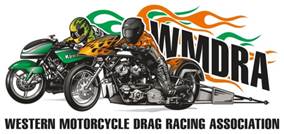 The Western Motorcycle Drag Racing Association is pleased to announce a partnership with Harley-Davidson Motor Company to sponsor the Top Fuel class at the WMDRA Sturgis Nationals August 5-7 during the 73rd Annual Sturgis Motorcycle Rally.
Harley-Davidson will offer a $5,000 Top Fuel purse with payouts of $2,500 for the winner, $1,250 for the runner-up, and $625 for semi-finalists. As a presenting sponsor, Harley-Davidson will also have a presence at the track, with motorcycle and Part & Accessories product displays and other activities.
"Joining the WMDRA at the Sturgis Nationals expands Harley-Davidson's commitment to support grassroots drag racers with great Screamin' Eagle Performance Parts, consistent payouts, and the opportunity to showcase motorcycle drag racing at the largest motorcycle rally in the country," said Harley-Davidson Racing Manager Kris Schoonover. "We're very excited to partner with the WMDRA and support its efforts to renew the "Rally and Races" spirit at the 73rd Annual Sturgis Motorcycle Rally."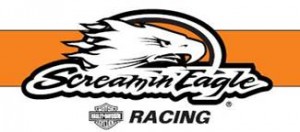 "We are honored to welcome Harley-Davidson to our family of supporters," beamed WMDRA President Sandra Alberti. "This sponsorship shows the Motor Company's attention and dedication to our sport and is another example of the strong value of association with motorcycle drag racing."
WMDRA racing is scheduled for August 5, 6 and 7 at Sturgis Dragway, located at 20523 Hwy 79, just off Hwy 34 between the Full Throttle and Buffalo Chip. A full schedule of activities will be posted on the WMDRA and Sturgis Rally websites.
About WMDRA
The Western Motorcycle Drag Racing Association (WMDRA) was formed in 2011 by a group of professional drag racers to promote the sport of all-make (American and Metric) motorcycle drag racing in the Western United States. For more information, please visit www.westernmotodrags.com.
About Harley-Davidson Motor Company
Harley-Davidson Motor Company produces heavyweight custom, cruiser and touring motorcycles
and offers a complete line of Harley-Davidson motorcycle parts, accessories, riding gear and apparel, and general merchandise. For more information, please visit harley-davidson.com.