ManCup has decided to throw the playbook, and the checkbook out the window for Grothus Dragbikes Ultra 4.60 racers for the upcoming World Finals in November. After a wildly successful debut of the Rider Challenge at the 2018 Finals, ManCup is making it bigger and better than ever.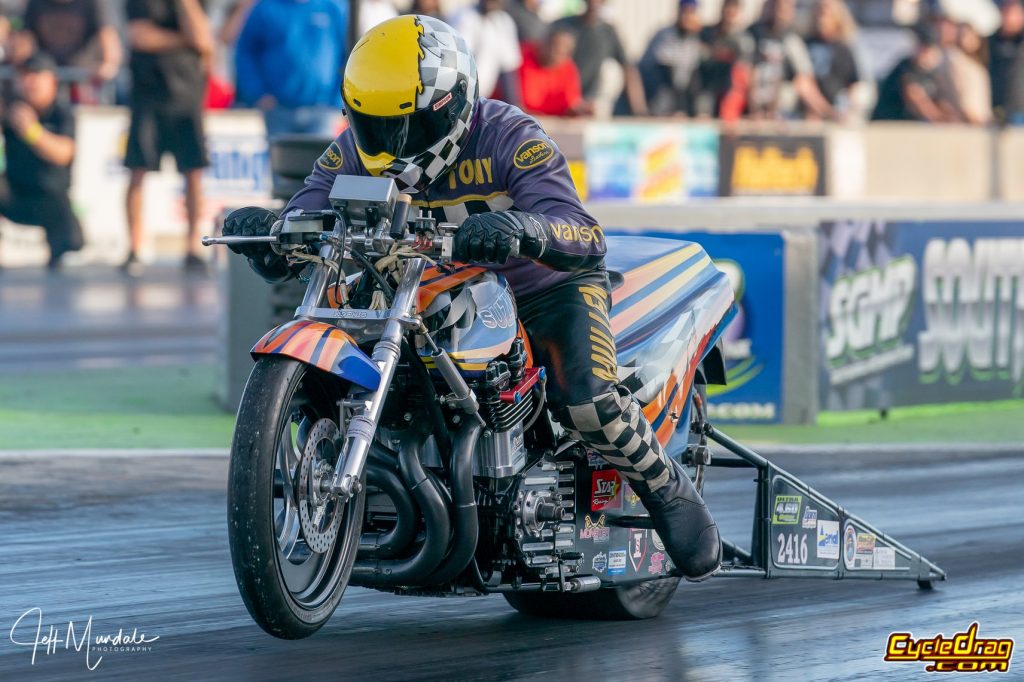 One lucky rider will have the chance to walk away with a minimum of eight thousand dollars regardless of field size, accelerating up to eleven thousand five hundred dollars and even to a whopping fourteen thousand five hundred dollars should the first sixty-four bike field in class history come together!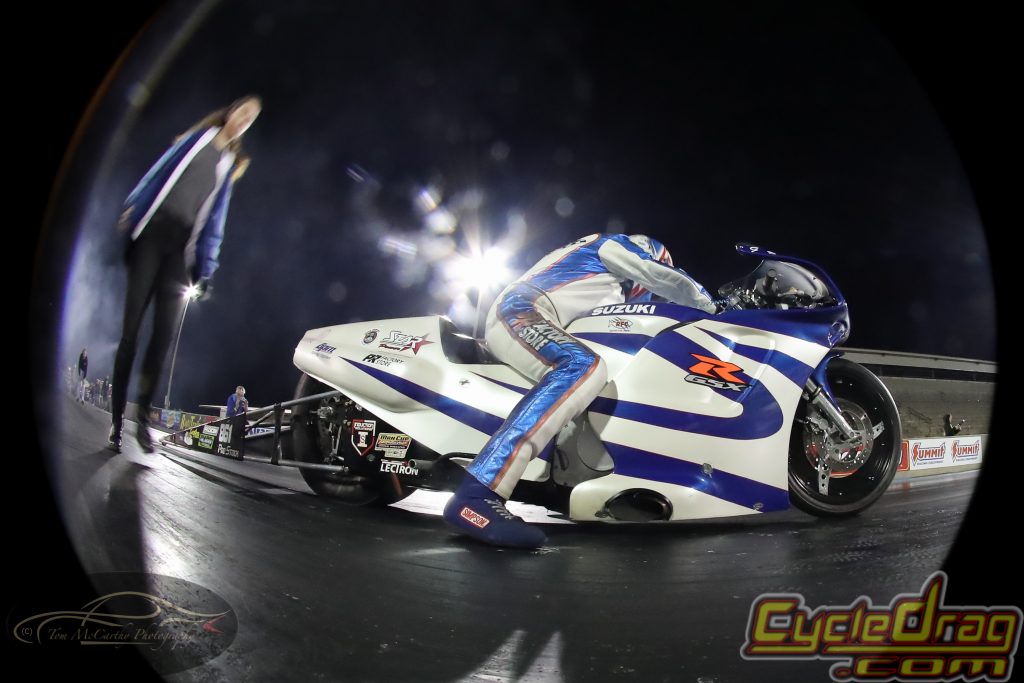 "We had an awesome Riders Challenge debut last year at the Finals. The format last year was condensed into the actual running of the event and I decided to expand it to be run on a two separate race format very much like our APE Pro Street All-Star Shootout presented by DME does" explained ManCup Principal Jay Regan.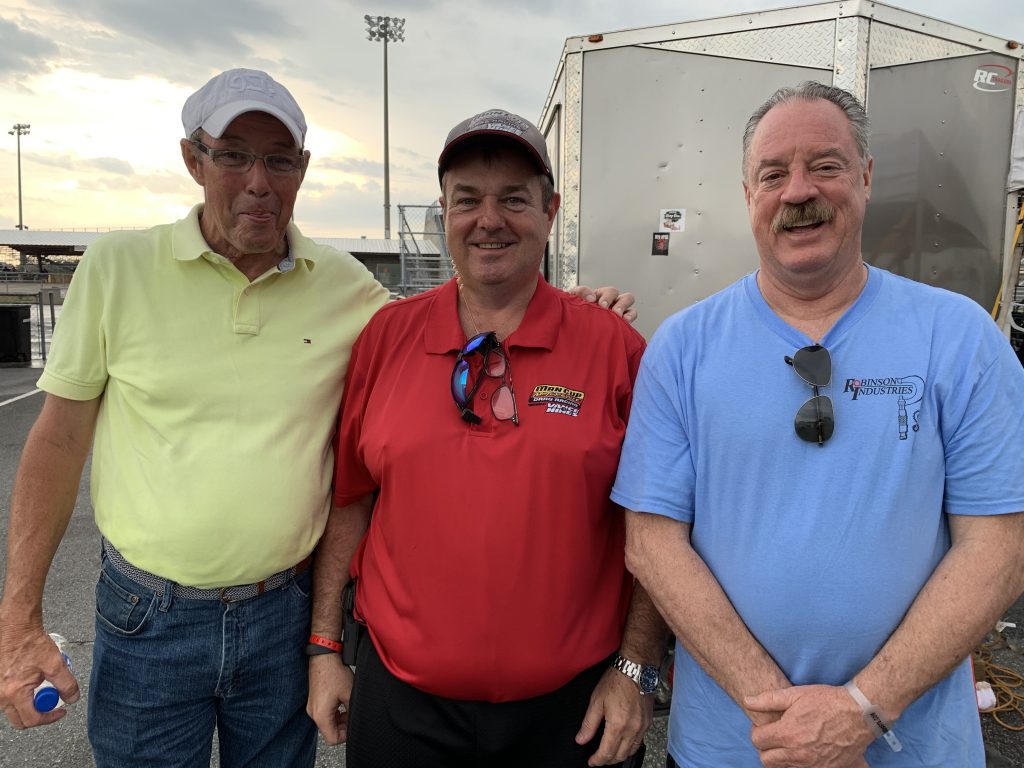 "I would first like to let riders know that this exciting bonus event does not happen without the cooperation of our awesome facility partner South Georgia Motorsports Park (SGMP) and the management team of Nelson and Marla Hoyos. Track owners Ozzy and Maria Moya, the Hoyos and Wade Rich have all put max effort into helping make the ManCup Finals the incredible spectacle that it is.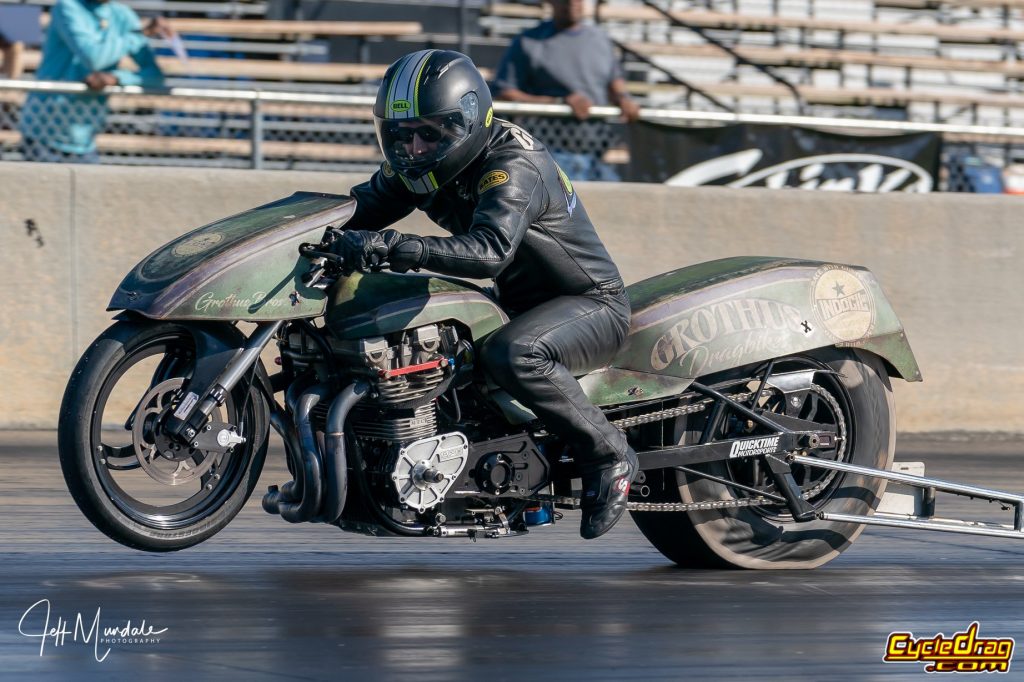 Schedule and details on the 2019 Grothus Dragbikes Ultra 4.60 Rider challenge:
· One time run Thursday 3:00pm
· Blind draw for laddering of shootout at registration 4:00
· E1 Shootout Thursday 5:30pm
· E2 Shootout Friday 9:00am
· E3 Shootout Friday 12:00pm
· E4 Shootout Friday 3:00pm
· E5 Shootout Friday 5:00pm
· E6 Shootout TBD
· Once entered, no refunds, adjustments or credits
· No double entries per bike
· No double entries per rider
· No changing of bike allowed
· No changing of rider allowed
· All run field up to a maximum of sixty-four entries.
ManCup 4.60 event portion will run according to normal ManCup schedule
Entry: 400.00 – Combo entry Entry into each race separately is 250.00 per race
Entry count Rider Challenge ManCup Race Double-up bonus Total
1 – 47 4,000.00 3,000.00 1,000.00 8,000.00
48 – 63 6,000.00 4,500.00 1,000.00 11,500.00
64 8,000.00 5,500.00 1,000.00 14,500.00
Full purse structure including runner-up and semi-final payouts will be posted on the ManCup website in the very near future.
Pre-entries will be accepted into this specialty race. Contact Jay Regan at MRERACE@gmail.com for entry information.
There are more videos on the Cycledrag Youtube channel (please subscribe here) and the Cycledrag.com Facebook page (Please like here) and more will be coming soon. Check back daily.