Grothus Dragbikes (GDB) of Davenport, Iowa, a leading supplier of motorcycle drag racing chassis components and race products, just took its operation to a new level.
GDB purchased most of PMFR, the one-time prominent dragbike fabrication company's parts inventory, machine tooling and fixtures.
"This is very exciting for us. Our company continues to grow," Grothus Dragbikes owner Ed Grothus said in the driver's seat of a fully-loaded, 16-foot rental truck en route from Florida to Iowa. "This will allow us to continue to add to our inventory of chassis components for the motorcycle drag racing community."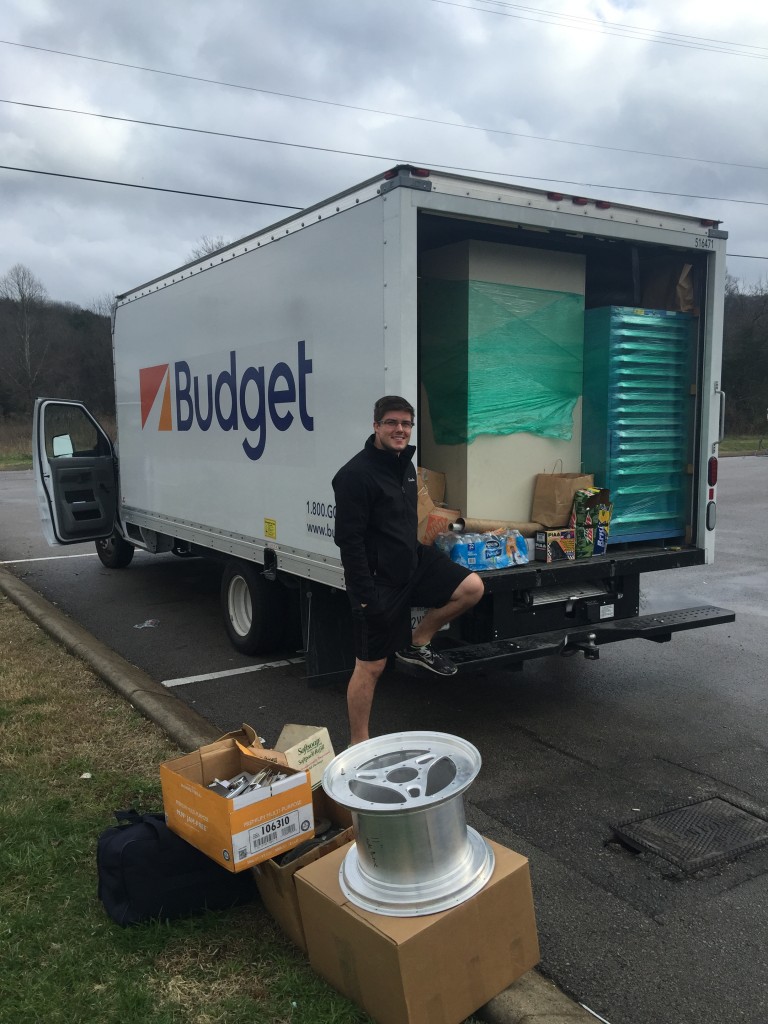 The new tooling, fixtures and inventory has Grothus Dragbikes in the planning and developmental stages of entering the wheel market.
"With PMFR closing their doors for good and leaving a void, that was really the final motivational factor for us to get into the wheel market." Grothus said. "We have always wanted to offer wheels with our complete front ends and many other chassis components."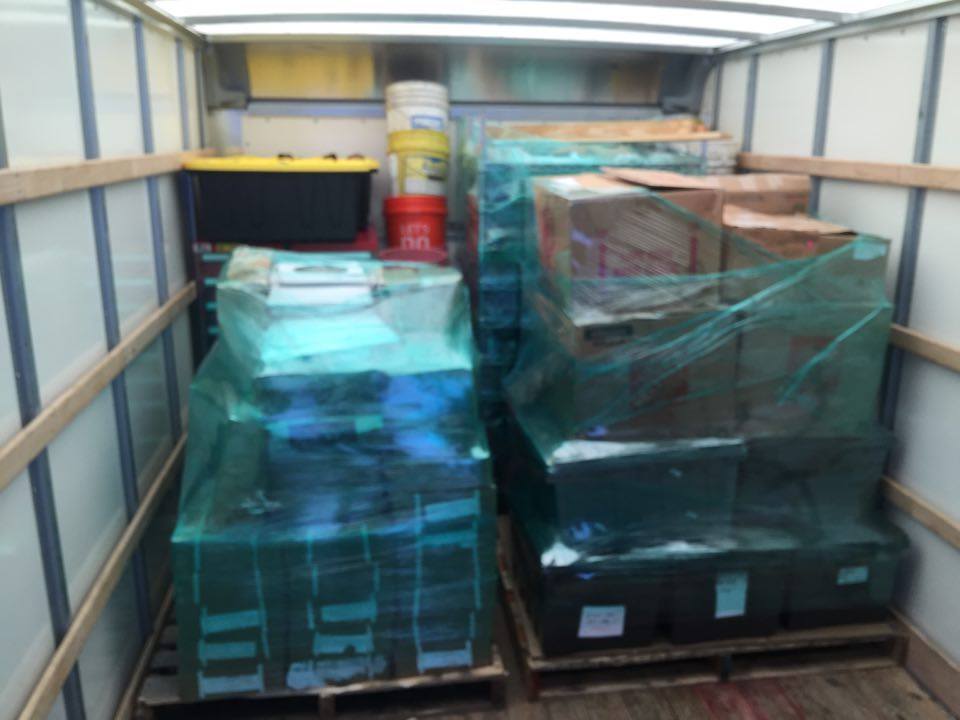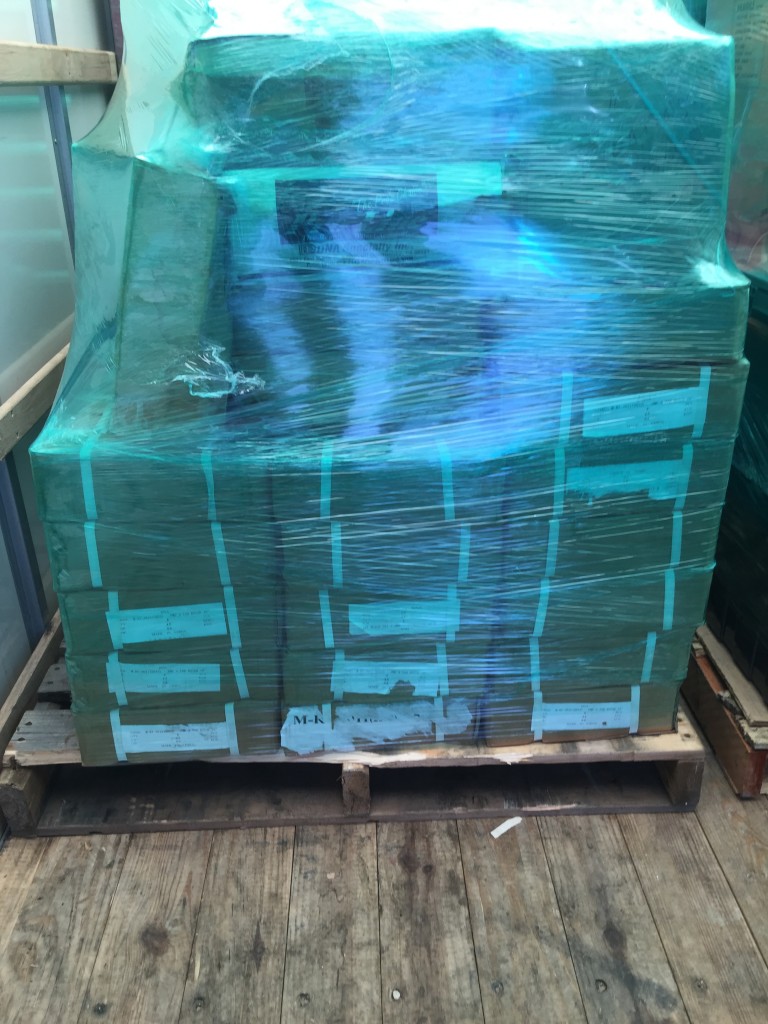 The acronym PMFR (Precision Metal Fab Racing) formerly of Shakopee, Minn., carries a lot of value in the motorcycle drag racing world. The company supplied chassis and components to a litany of the world's most successful and famous dragbike racers. PMFR built chassis for Tony Lang in Top Fuel, Geno Scali and Joe Koenig in Pro Stock, Rick Perry and Eric McKinney in Pro Mod/Pro Extreme Motorcycle, Keith Lynn in Funny Bike and many more.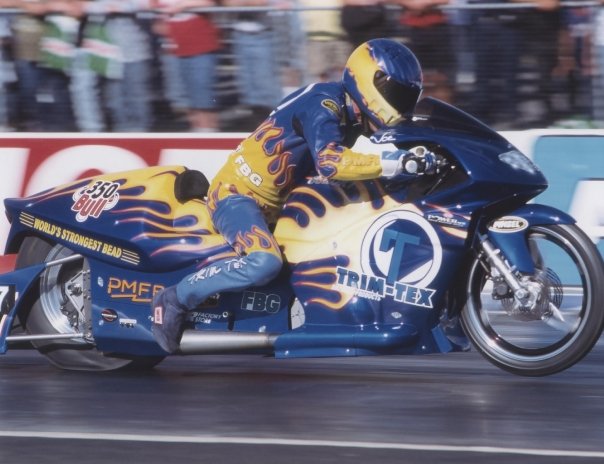 "We have always admired PMFR and all of their high quality products. I believe we share the same hard-working Midwestern work ethic and will eventually be able to provide high quality wheels and on time delivery as they have done for so many years" Grothus said. "I am happy we were able to get their remaining inventory of parts. They will not go to the scrap yard; they will eventually go on dragbikes where they are meant to be. Our target audience is the sportsman market and they need a place to buy high quality parts like those we just acquired as well as ones we produce."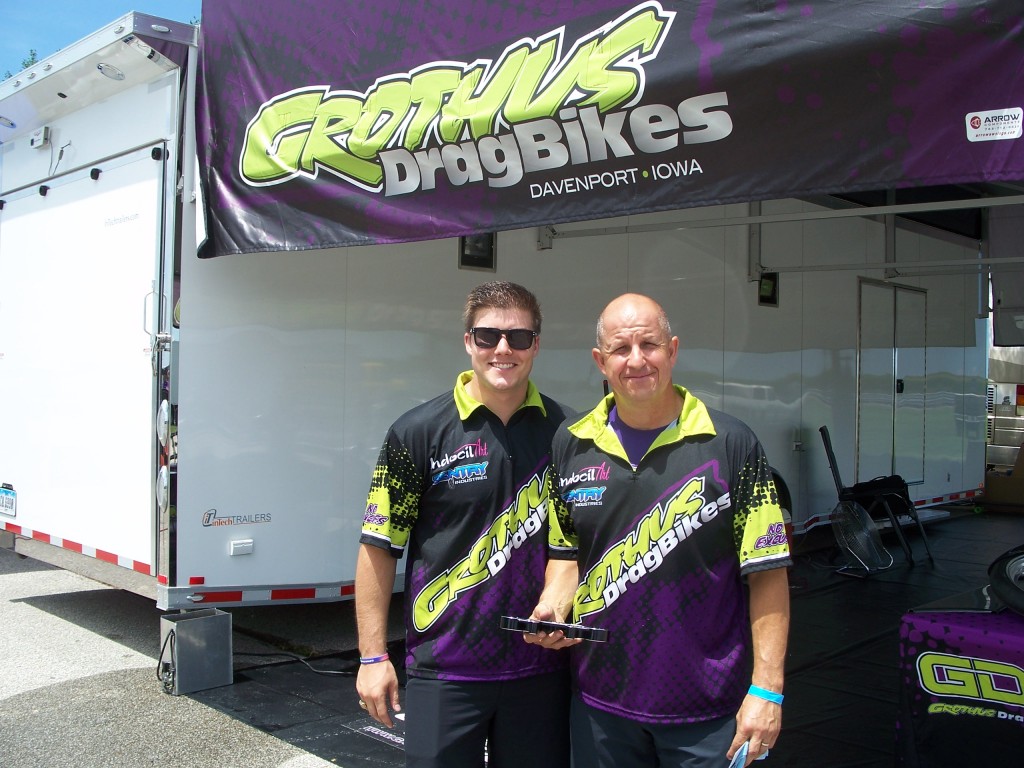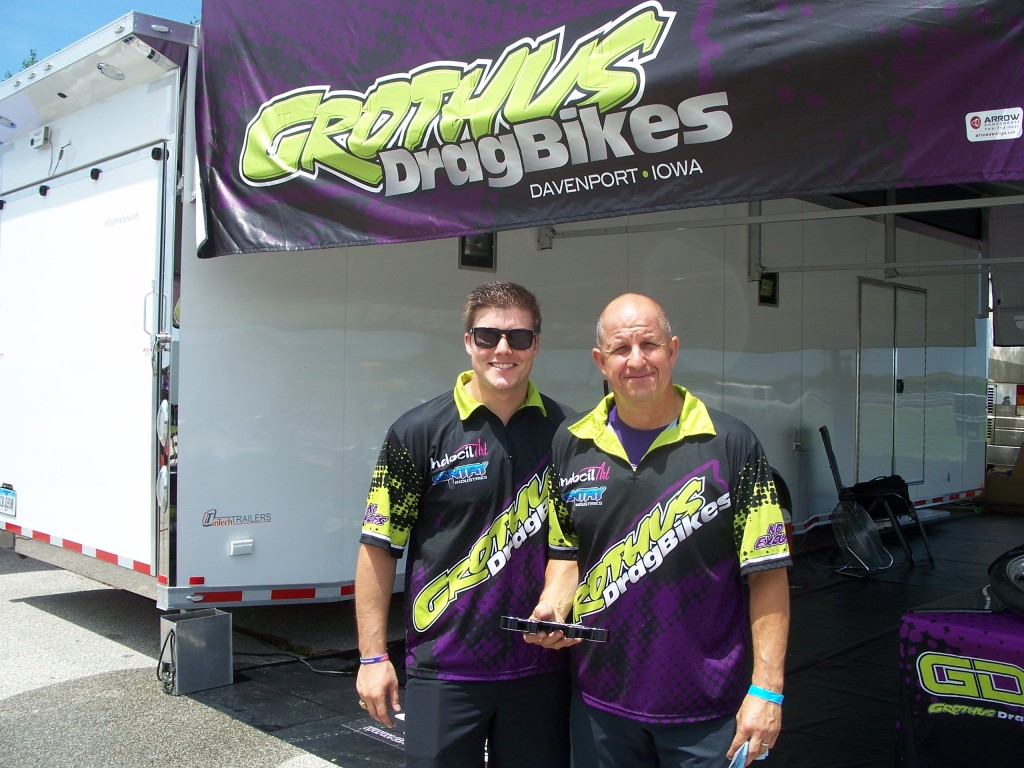 Included in the purchase were various machine tools and storage, heavy duty cabinets, measuring instruments, more than 500 sprockets (front and rear), over 600 brake rotors (10 and 11.5-inch), brake calipers, master cylinders, hangers, wheel pieces, rim bands, etc.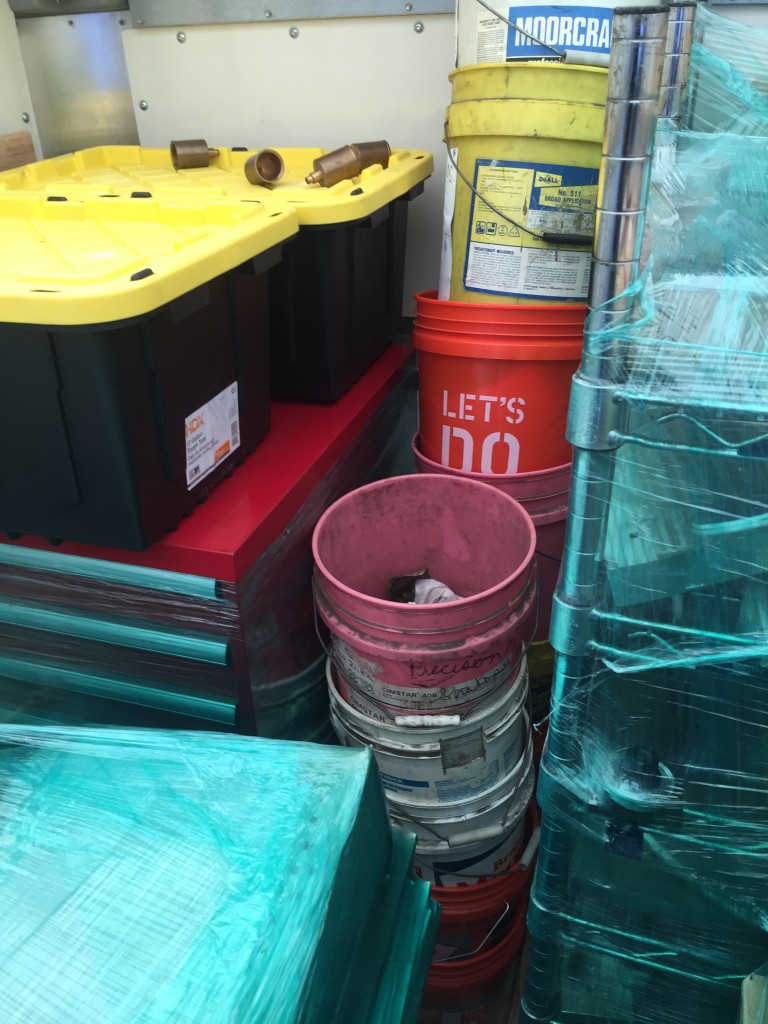 "There could be even more because we didn't have time to open each individual box," Grothus said.
It was a load of parts and equipment that had been moved thousands of miles in the past two years. Viper Motorcycle Company bought PMFR in 2012 as part of their Pro Stock Motorcycle endeavor.
"John and Deb Trutnau meant everything to PMFR. John stayed and operated it through December 2013, and then left the keys on the table and locked the door behind him," Grothus said.
In 2014, PMFR was moved from its longtime home to Viper Headquarters in Auburn, Ala. In the fall of 2014 Viper/PMFR moved to Ft. Lauderdale, Fla.
Grothus Dragbikes was closely following the situation the entire time, and in Nov. of 2015, Viper and PMFR went out of business. That's what initiated serious talks between Grothus and the owners of Viper.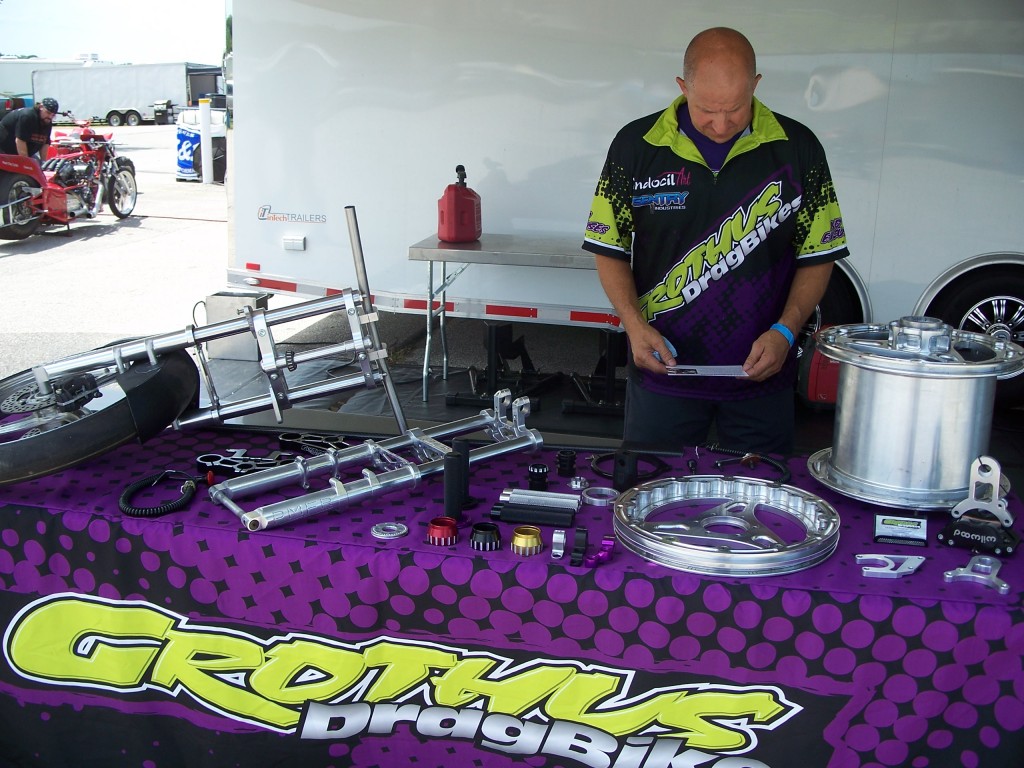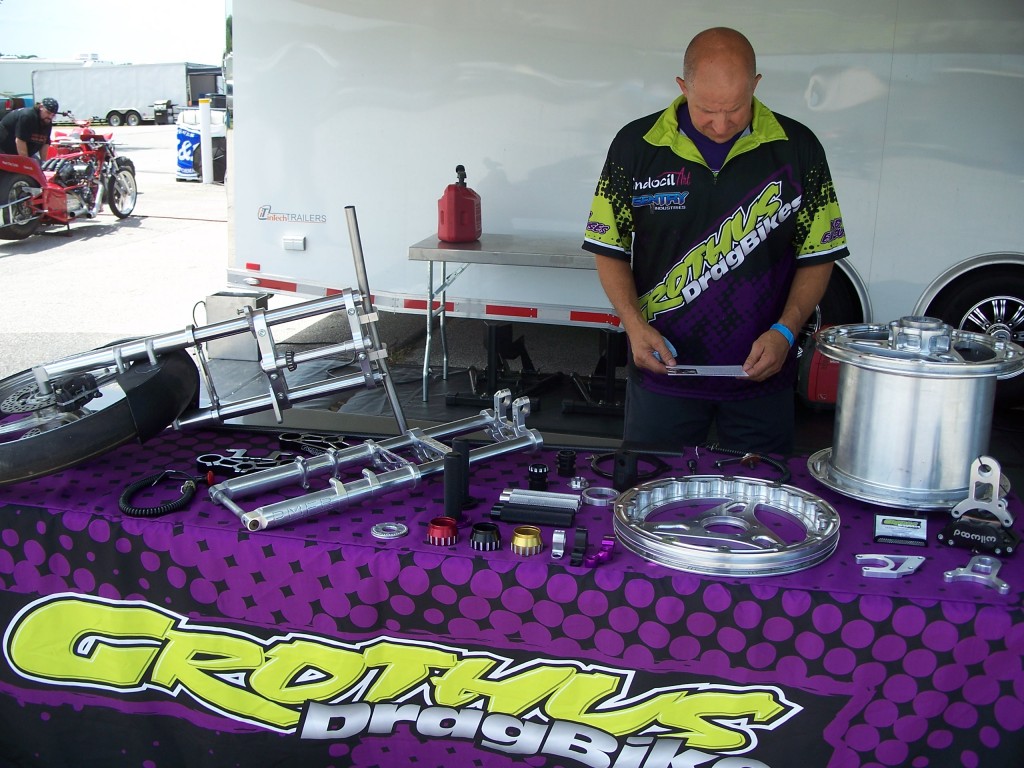 "They wanted 250-thousand for the whole (PMFR) company." Grothus said. "We submitted four different offers to current ownership in New York, and we were really close to putting something together but could not agree on specific terms. After further negotiating, we said we were going to sit tight on our offers. The offers would have included us acquiring everything; the name, all the equipment, the web address and so on. The next thing I know, I was notified that Viper and PMFR were going to auction. They were auctioning off all of the Viper assets, including 10 Viper motorcycles. This was when I realized GDB needed to purchase what we thought the dragbike community still needed and go from there."
It was Grothus' third trip to the facility in Ft. Lauderdale in the past two months. The latest 3,000 mile round trip is one that could forever change the company.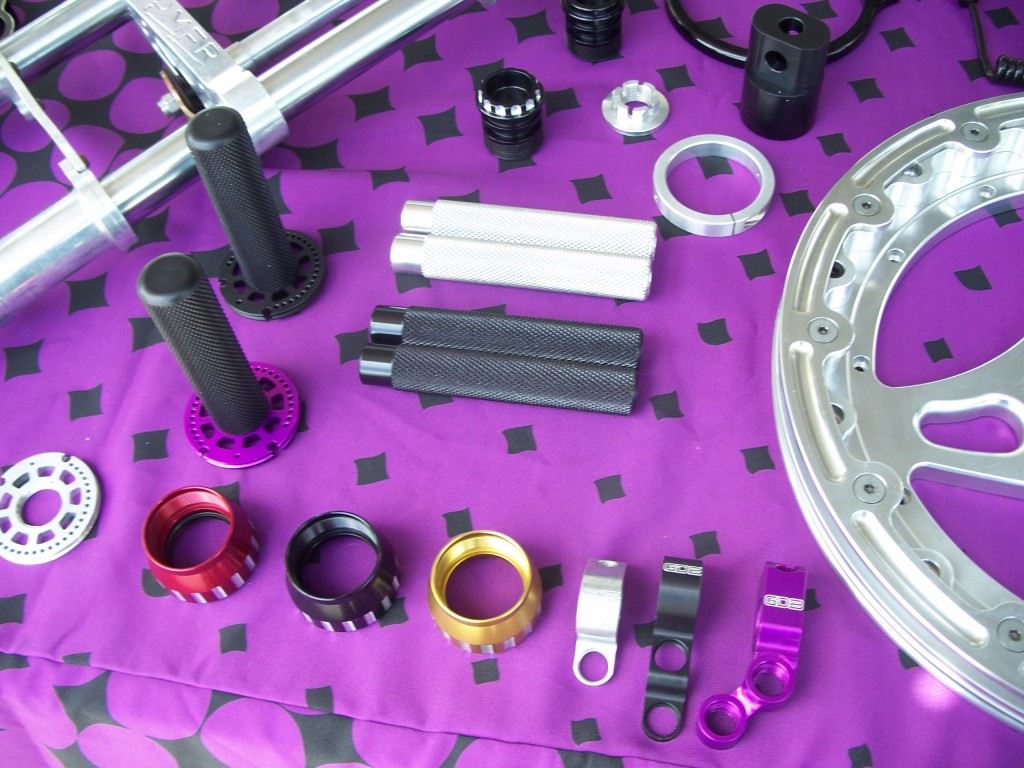 Make sure to visit the Grothus Dragbikes website to see their current selection of high-quality products and visit it often to see the updated inventory as they begin to process the latest additions.