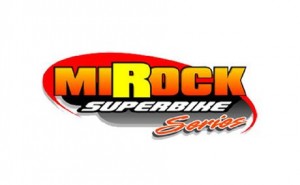 Because Pinehurst National Golf Club will serve this year as host to both the men's and women's U.S. Open Golf Championships, Rockingham Dragway owner Steve Earwood has been compelled to make some adjustments to his summer schedule.
To avoid conflicts with his Pinehurst neighbor, Earwood has moved the annual FBR Shop Summer Sizzler, one of the anchors of the Mickey Thompson Tires MIROCK Super Bike Series, to the weekend of August 15-17.
"Because of the two tournaments and all the people they draw to the area, we've been trying to juggle the schedule so that we can accommodate our racers and fans," Earwood said. "Although having two of the biggest tournaments in the world right in our own backyard is really exciting, it has created some interesting challenges."
The FBR Shop Summer Sizzler event on August 15-17, one of eight in the Mickey Thompson Tires MIROCK Superbike Series events will feature all MIROCK class plus the largest purse ever offered in the Pro E.T. category in which one rider will walk away with a $5,000 winner's check after the conclusion of racing on Saturday, August 16.
The full 2014 MIROCK schedule is listed on mirockracing.com:
http://www.mirockracing.com/schedule/
The next event for the Mickey Thompson Tires MIROCK Superbike Series will be the Adams Performance Spring Bike Open at Rockingham Dragway on March 21-23, 2014.
For more information on the Mickey Thompson Tires MIROCK Superbike Series please visit: www.mirockracing.com