Pro Stock Motorcycle's Gaige Herrera won at the 19th of 21 races during the 2023 NHRA Camping World Drag Racing Series season, and the fourth of six races in the Countdown to the Championship playoffs with a historic and record-breaking victory at the 38th annual Texas NHRA Fall Nationals.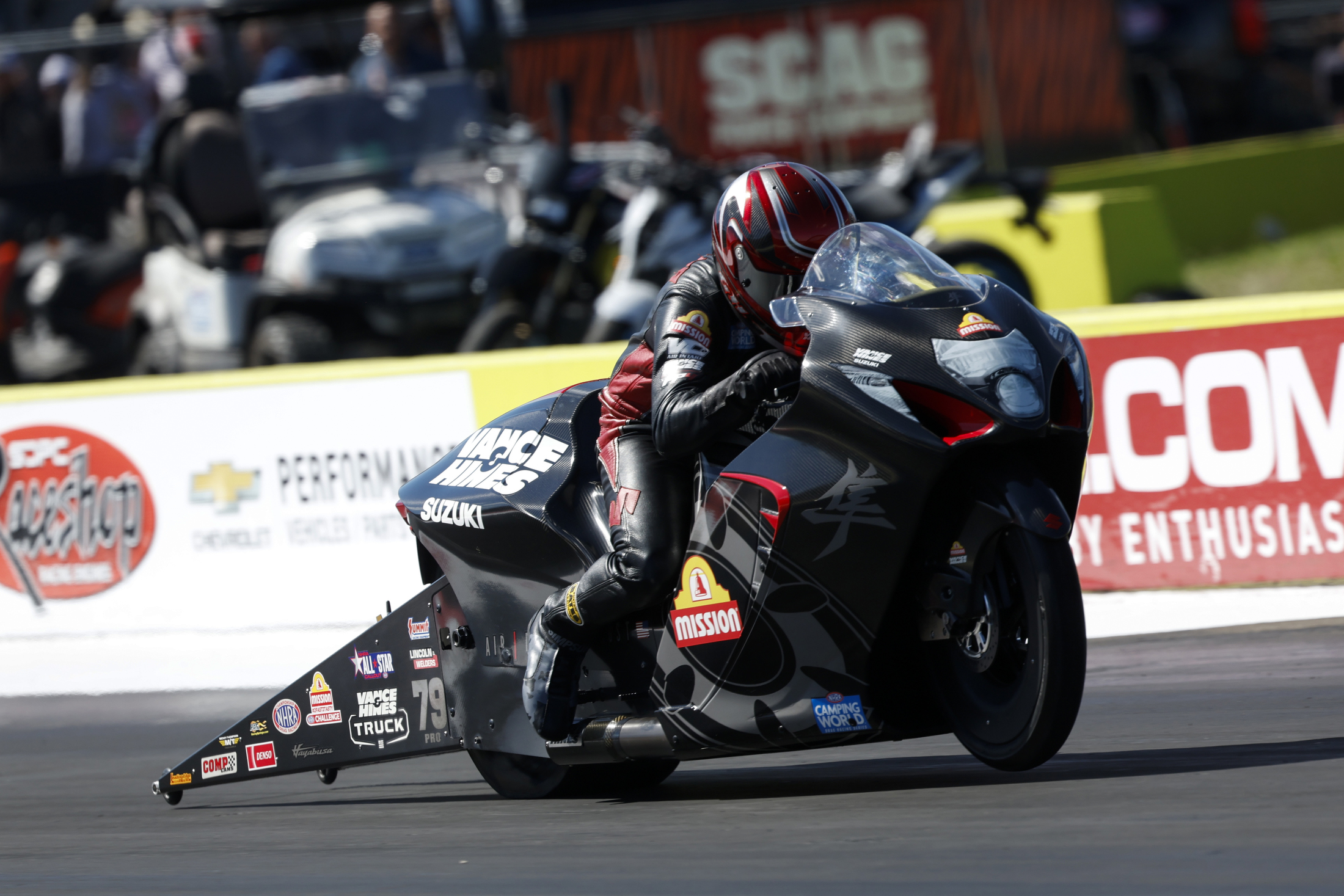 It was only fitting that Herrera capped off his special weekend in Pro Stock Motorcycle with a victory, knocking off teammate Eddie Krawiec in the final round with a run of 6.644 at 203.30 on his Mission Foods/Vance & Hines Suzuki. It was Herrera's seventh straight run in the 6.60s this weekend at the Texas Motorplex, a streak that included Saturday's record-breaking blast of 6.627 at 204.16. He followed with his ninth win of his magnificent 2023 season on Sunday, strengthening his points lead in the process.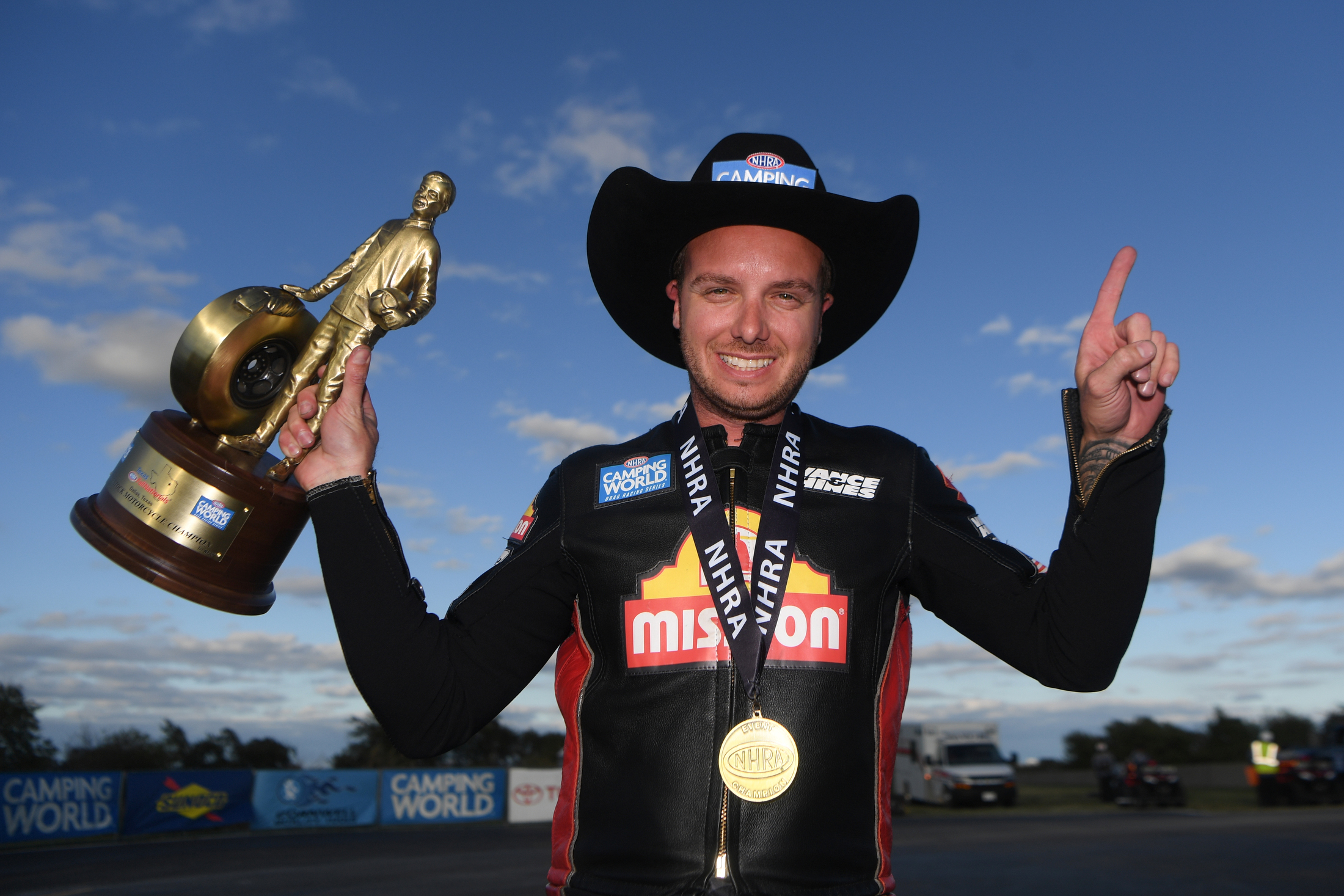 He knocked off Blaine Hale, Chris Bostick and Hector Arana Jr. to reach the final round and then put together his quickest run of the day in the final round to beat Krawiec for a second straight race, again denying the multi-time world champ his 50th career win. Herrera now holds a 156-point lead over Krawiec and will have a chance to clinch his first career world championship in Las Vegas.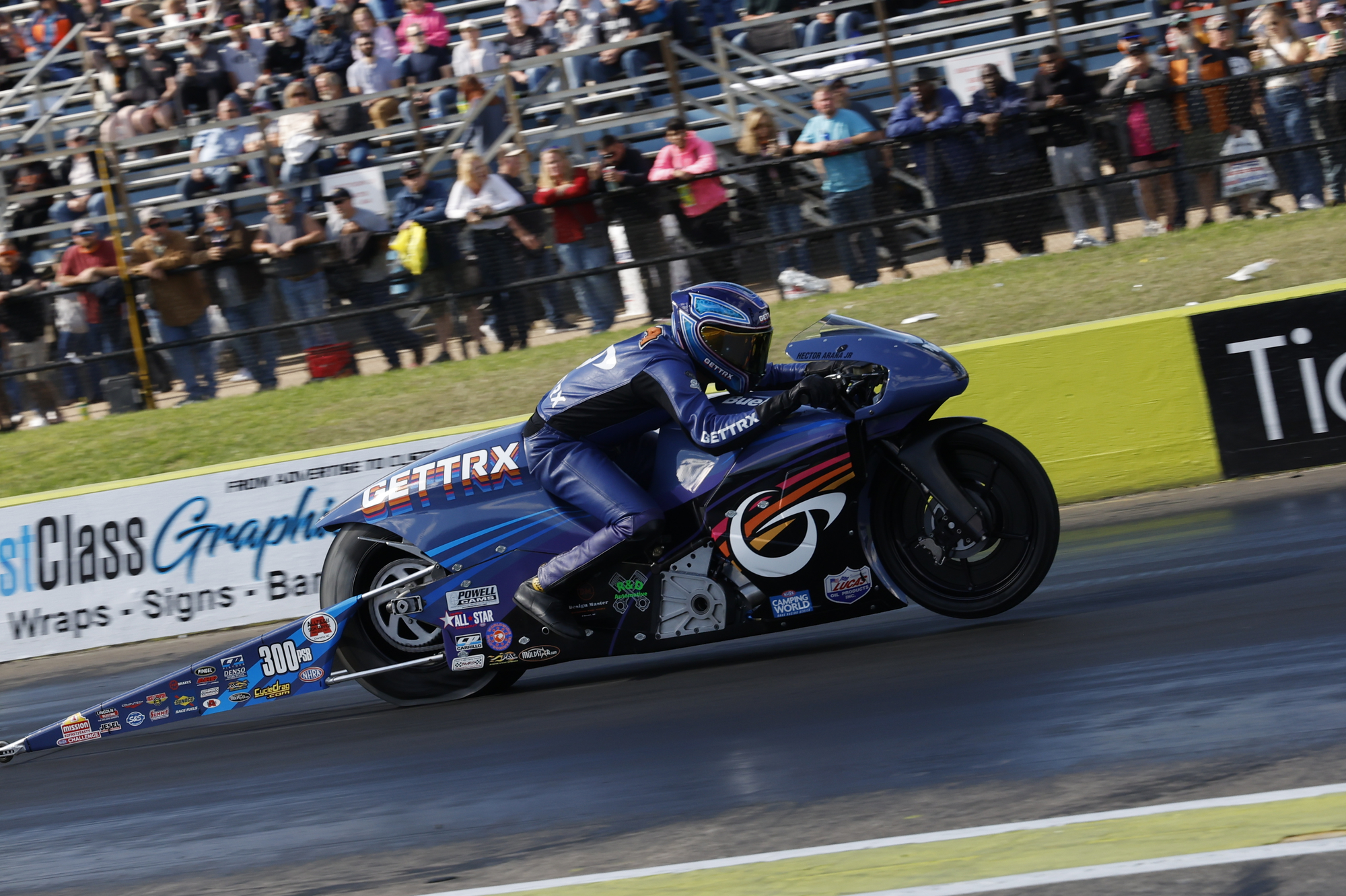 "A year can make a world of difference. I'm just here living the dream," Herrera said. "This bike has been flying all weekend and this whole weekend has been cool. This is a special one right here and one I'll never forget. It's been this incredible what this Vance & Hines team has given me. My bike has been flying and it's crazy how fast it is and how easy it has been to ride. It's on a string right now.
"It's been an incredible experience this weekend in Dallas. Getting the national record (on Saturday) and then the win, and doing it in front of all these great fans all weekend, it's been amazing."
Krawiec advanced to his third final round this year and 84th in his career by getting past Cory Reed, Matt Smith and Joey Gladstone.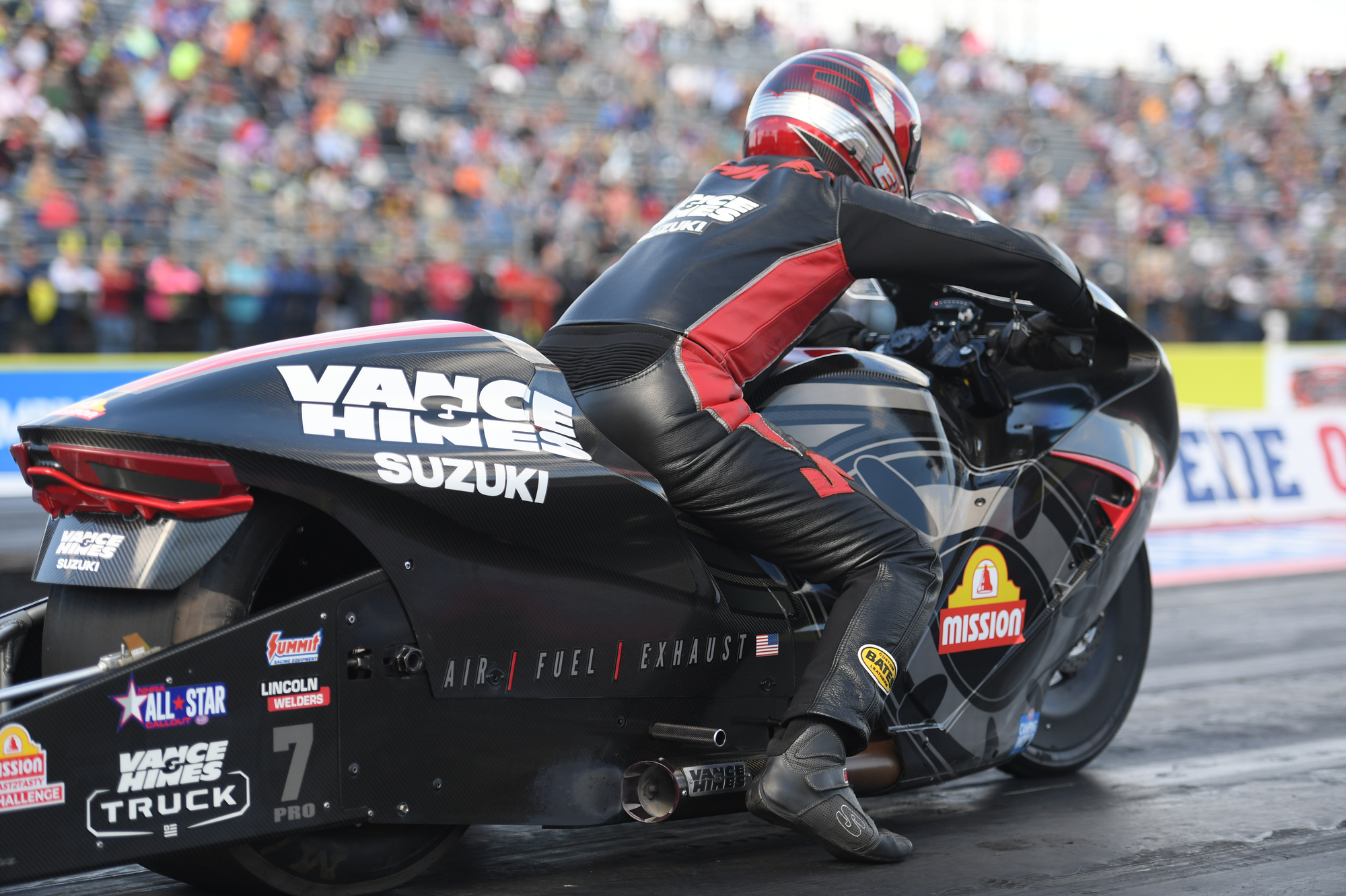 The NHRA Camping World Drag Racing Series returns to action Oct. 26-29 with the NHRA Nevada Nationals at The Strip at Las Vegas Motor Speedway.
ROUND ONE — Chris Bostick, 6.851, 194.95 def. Steve Johnson, Suzuki, 7.051, 166.45; Marc Ingwersen, 6.800, 197.74 def. Jianna Evaristo, Suzuki, 6.972, 163.86; Matt Smith, Suzuki, 6.845, 198.55 def. Ryan Oehler, 6.868, 187.60; Hector Arana Jr, Buell, 6.725, 203.48 def. Malcolm Phillips Jr., Suzuki, 7.008, 186.76; John Hall, 6.804, 199.06 def. Chase Van Sant, Suzuki, Broke – No Show; Joey Gladstone, Buell, 6.738, 197.50 def. Kelly Clontz, Suzuki, 6.763, 199.12; Eddie Krawiec, Suzuki, 6.853, 201.67 def. Cory Reed, Suzuki, 7.138, 167.81; Gaige Herrera, Suzuki, 6.657, 202.65 def. Blaine Hale, Suzuki,
7.262, 186.57;
QUARTERFINALS — Gladstone, 6.766, 200.30 def. Ingwersen, Foul – Red Light; Krawiec,
6.731, 201.05 def. Smith, 6.857, 197.75; Arana Jr, 6.779, 199.99 def. Hall, Foul – Red Light; Herrera, 6.656, 204.01 def. Bostick, Foul – Red Light;
SEMIFINALS — Krawiec, 6.692, 203.88 def. Gladstone, 6.814, 195.10; Herrera, 6.661, 203.49 def. Arana Jr, 6.734, 199.40;
FINAL — Herrera, 6.644, 203.30 def. Krawiec, 6.706, 202.56.
There are more videos on the Cycledrag Youtube channel (please subscribe here) and the Cycledrag Facebook page (Please like here) and more will be coming soon. Check back daily.
To take advantage of some amazing discounts at Brock's Performance, click – http://brocksperformance.com?aff=12
USE cycledrag5 coupon code.