Pro Stock Motorcycle points leader Gaige Herrera made the quickest run in class history on Saturday at the Texas Motorplex, setting the national record and also breaking the category mark for the most No. 1 qualifiers in a single season in front of a near-capacity crowd at the 38th annual Texas NHRA FallNationals.
Steve Torrence (Top Fuel), Bob Tasca III (Funny Car) and Greg Anderson (Pro Stock) also qualified No. 1 at the 19th of 21 races during the 2023 NHRA Camping World Drag Racing Series season, and the fourth of six races in the Countdown to the Championship playoffs.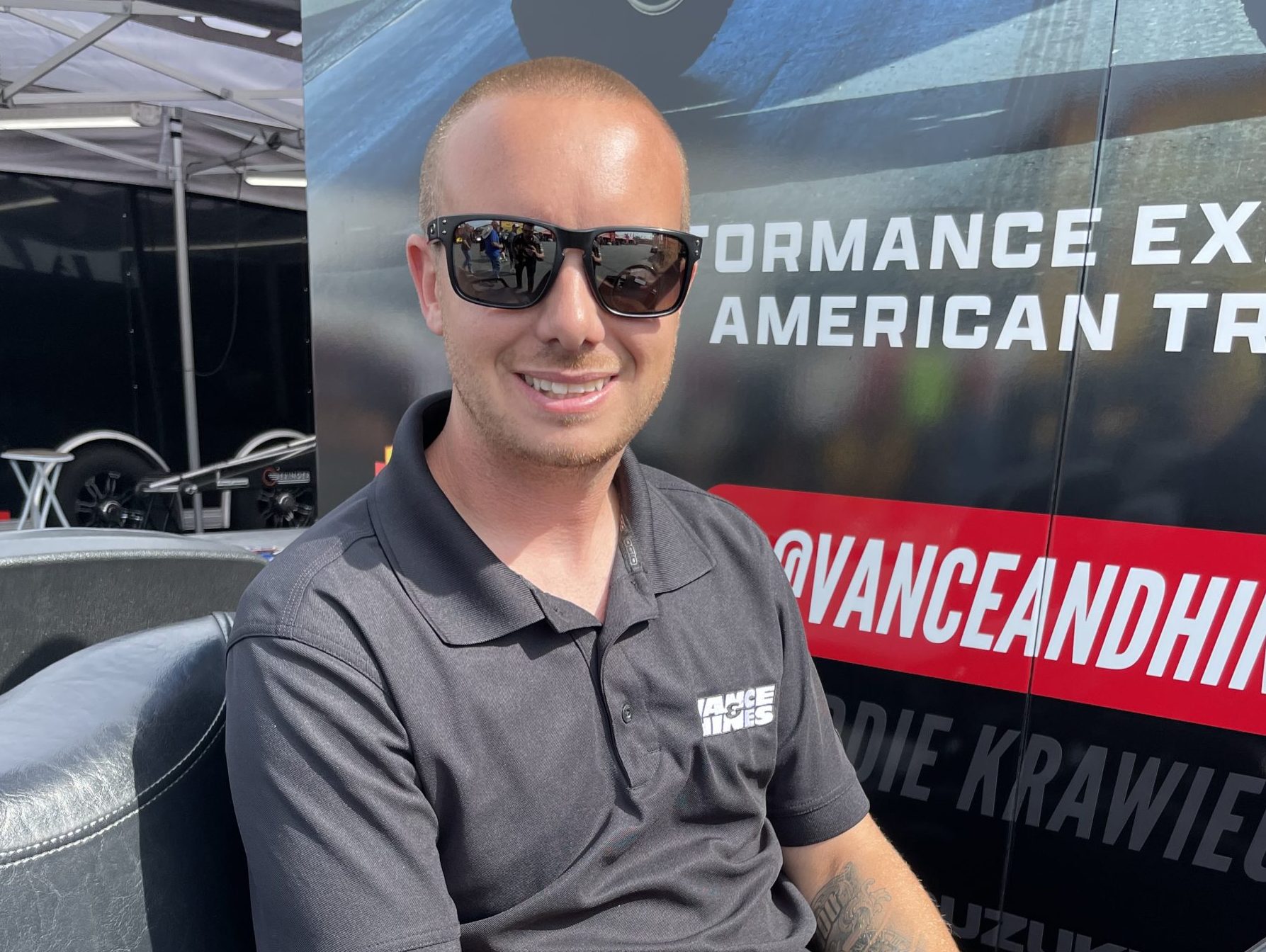 Herrera rocketed to a run of 6.627-seconds at 204.16 mph on his Mission Foods/Vance & Hines Suzuki, shattering the previous national record. It was also the second-fastest run in Pro Stock Motorcycle history. Herrera, who has eight wins this year, earned his 12th No. 1 spot, setting the class record for the most No. 1 qualifiers in a single season. He'll open eliminations against Blaine Hale, looking to close out yet another magical weekend this season.
"We didn't think it would be possible, but it was a picture-perfect run," Herrera said. "It was so smooth it felt slow. We're definitely happy about that and I was actually almost more excited about that than winning a race. It's just a big accomplishment. I've got a fast motorcycle, and I feel if something doesn't break and I don't mess up, it's going to be hard to beat us.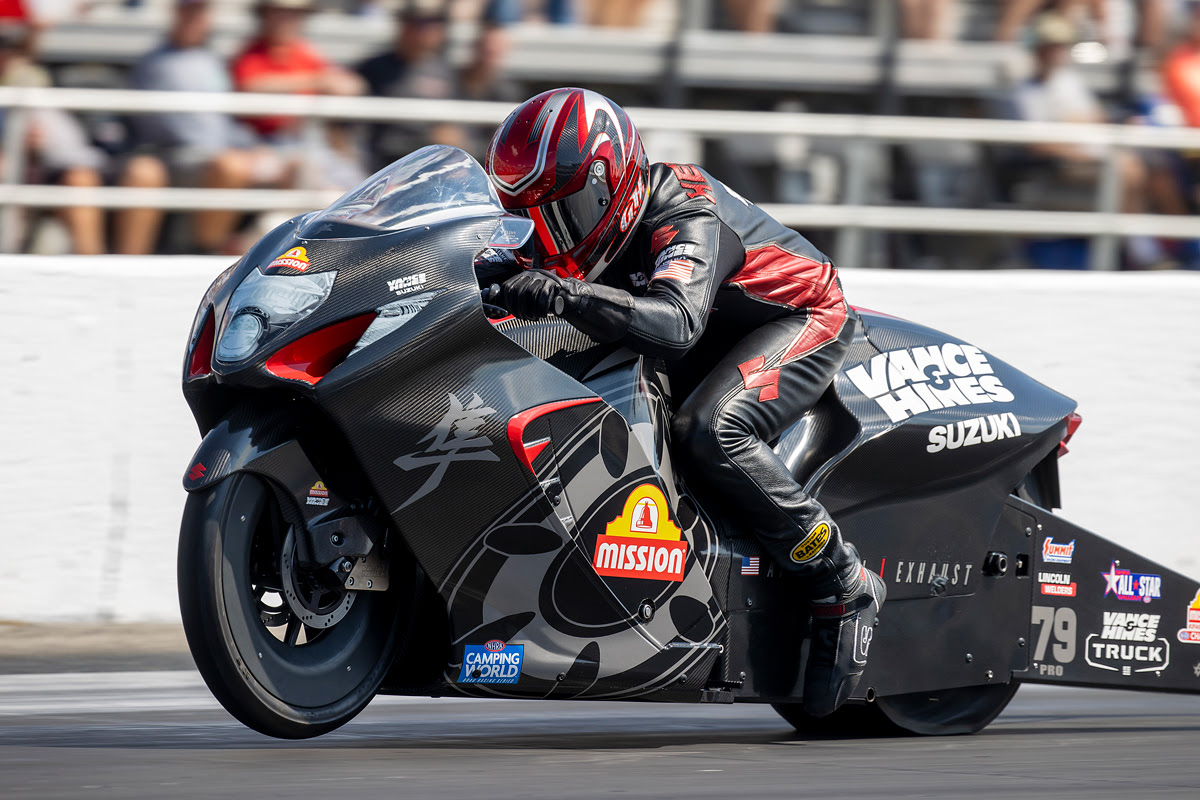 "There has been a lot to take in this season and I really don't think it's all set in. I can't really put into words. A year ago today I would not have thought I'd be in the position I'm in, especially accomplishing so much that we have so far this season."
Kelly Clontz made the best run of her career, going 6.705 at 201.99 to make a massive jump to second. Eddie Krawiec took third on the strength of his 6.714 at 203.92.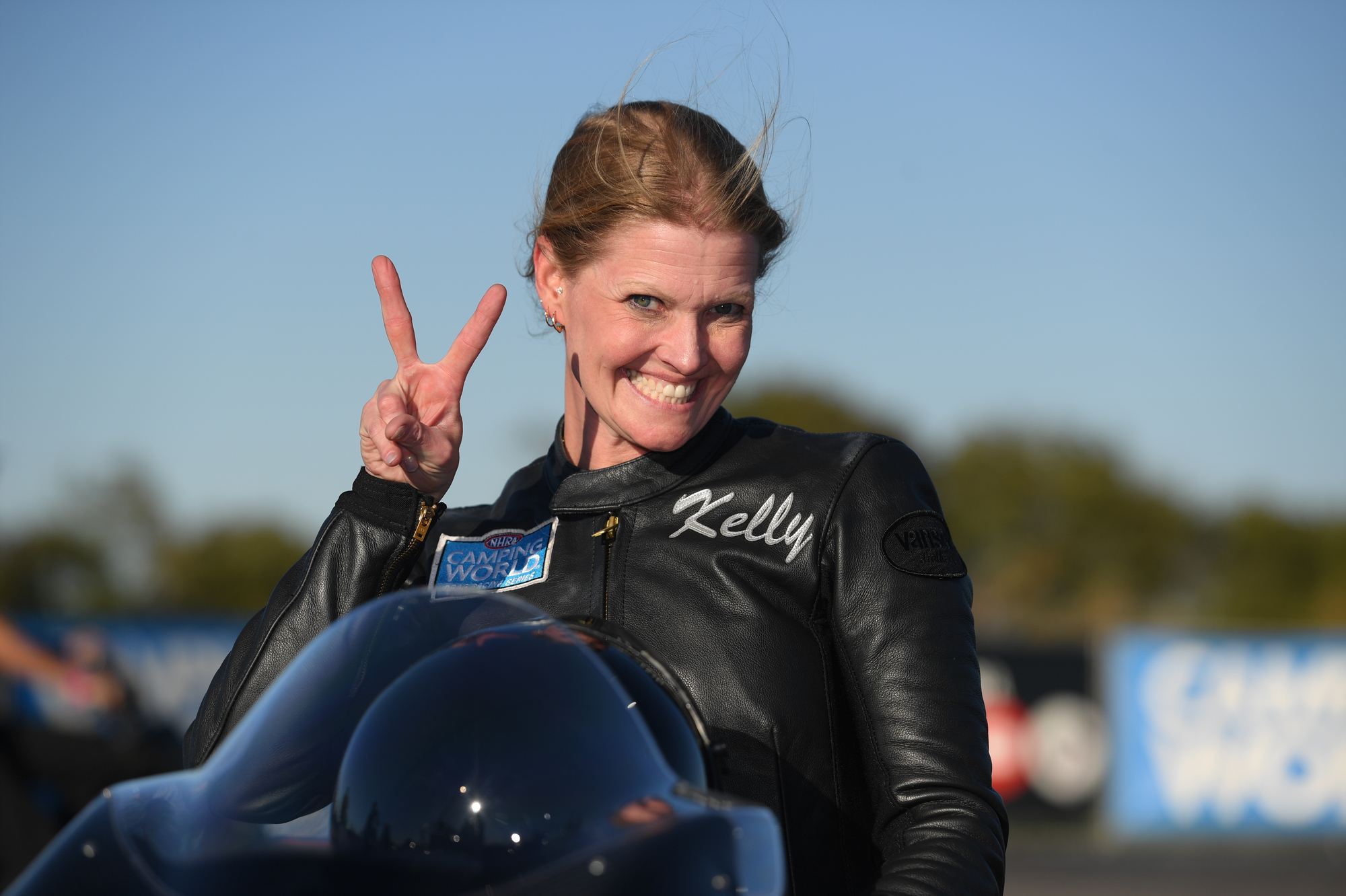 Eliminations for the Texas NHRA FallNationals begin at 12 p.m. CT on Sunday at the Texas Motorplex.
Pro Stock Motorcycle — 1. Gaige Herrera, Suzuki, 6.627, 204.16 vs. 16. Blaine Hale, Suzuki, 7.196, 171.80; 2. Kelly Clontz, Suzuki, 6.705, 201.99 vs. 15. Joey Gladstone, Buell, 7.143, 149.34; 3. Eddie Krawiec, Suzuki, 6.714, 203.92 vs. 14. Cory Reed, Suzuki, 6.962, 193.75; 4. Hector Arana Jr, Buell, 6.736, 198.42 vs. 13. Malcolm Phillips Jr., Suzuki, 6.923, 191.39; 5. John Hall, EBR, 6.788, 198.80 vs. 12. Chase Van Sant, Suzuki, 6.912, 195.08; 6. Matt Smith, Suzuki, 6.804, 199.03 vs. 11. Ryan Oehler, EBR, 6.890, 196.76; 7. Marc Ingwersen, EBR, 6.814, 197.60 vs. 10. Jianna Evaristo, Suzuki, 6.857, 196.82; 8. Chris Bostick, EBR, 6.818, 194.86 vs. 9. Steve Johnson, Suzuki, 6.828, 197.52.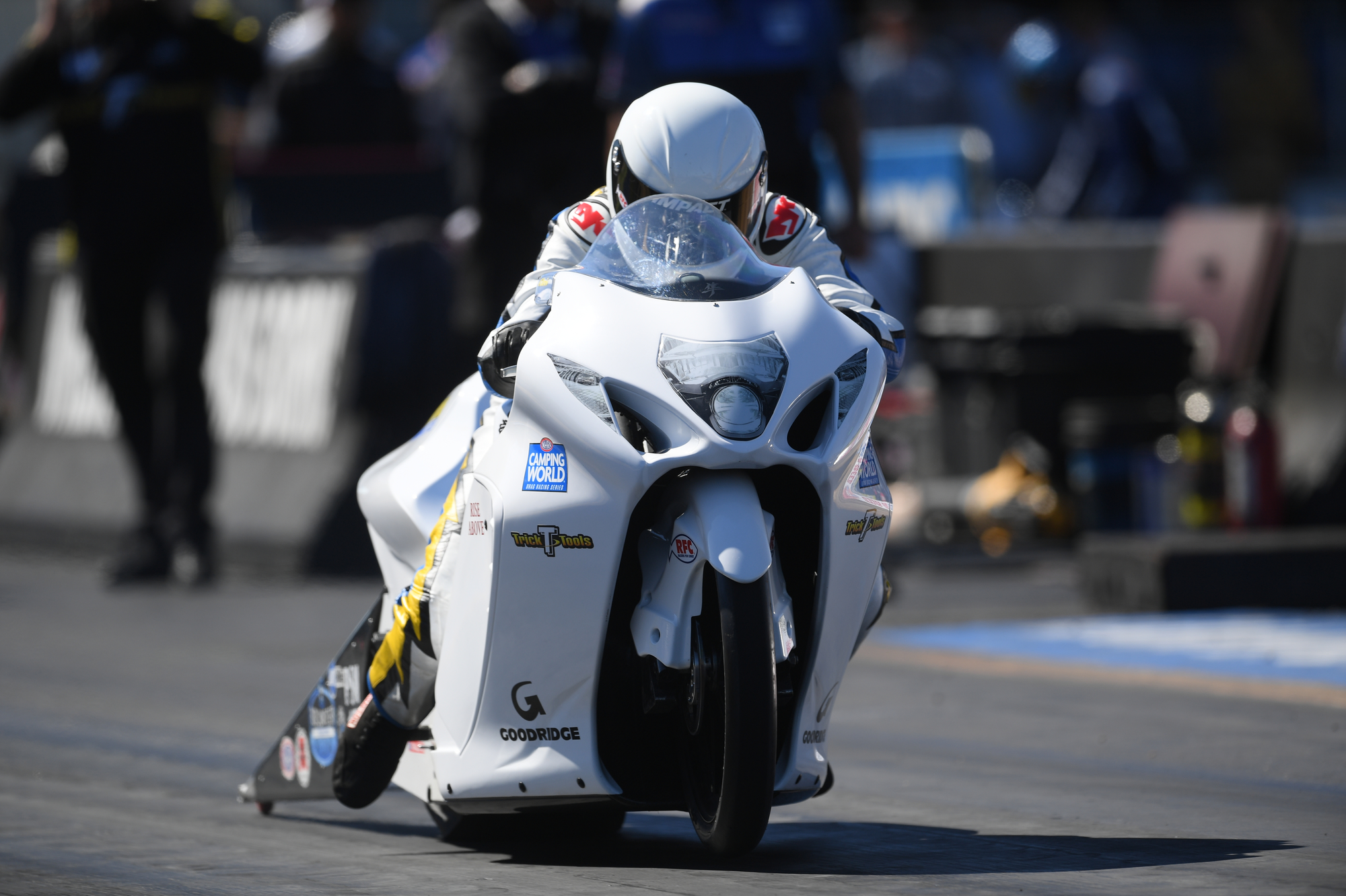 Did Not Qualify: 17. Richard Gadson, broke.