In Pro Stock Motorcycle, Gaige Herrera enjoyed another terrific Friday night, this time putting together an impressive run of 6.716 at 201.79 on his Mission Foods/Vance & Hines Suzuki at the 12th annual NHRA Midwest Nationals.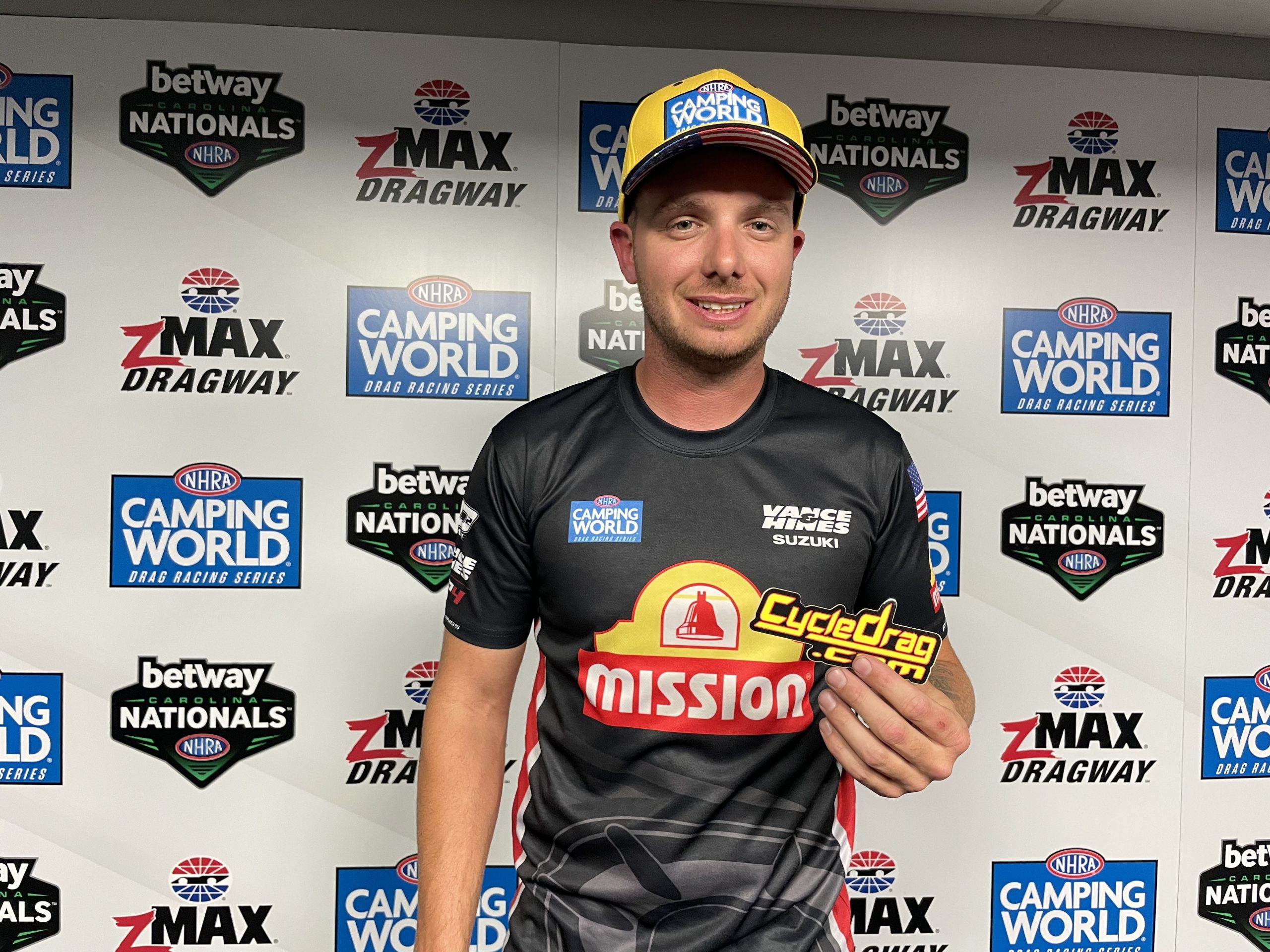 It puts the points leader on track for an incredible 11th No. 1 qualifier this season in 12 races for the category, another sign of his dominating season. He picked up his first career win in the Countdown to the Championship last weekend and, after moving back into the points lead, Herrera looks to keep rolling this weekend in St. Louis.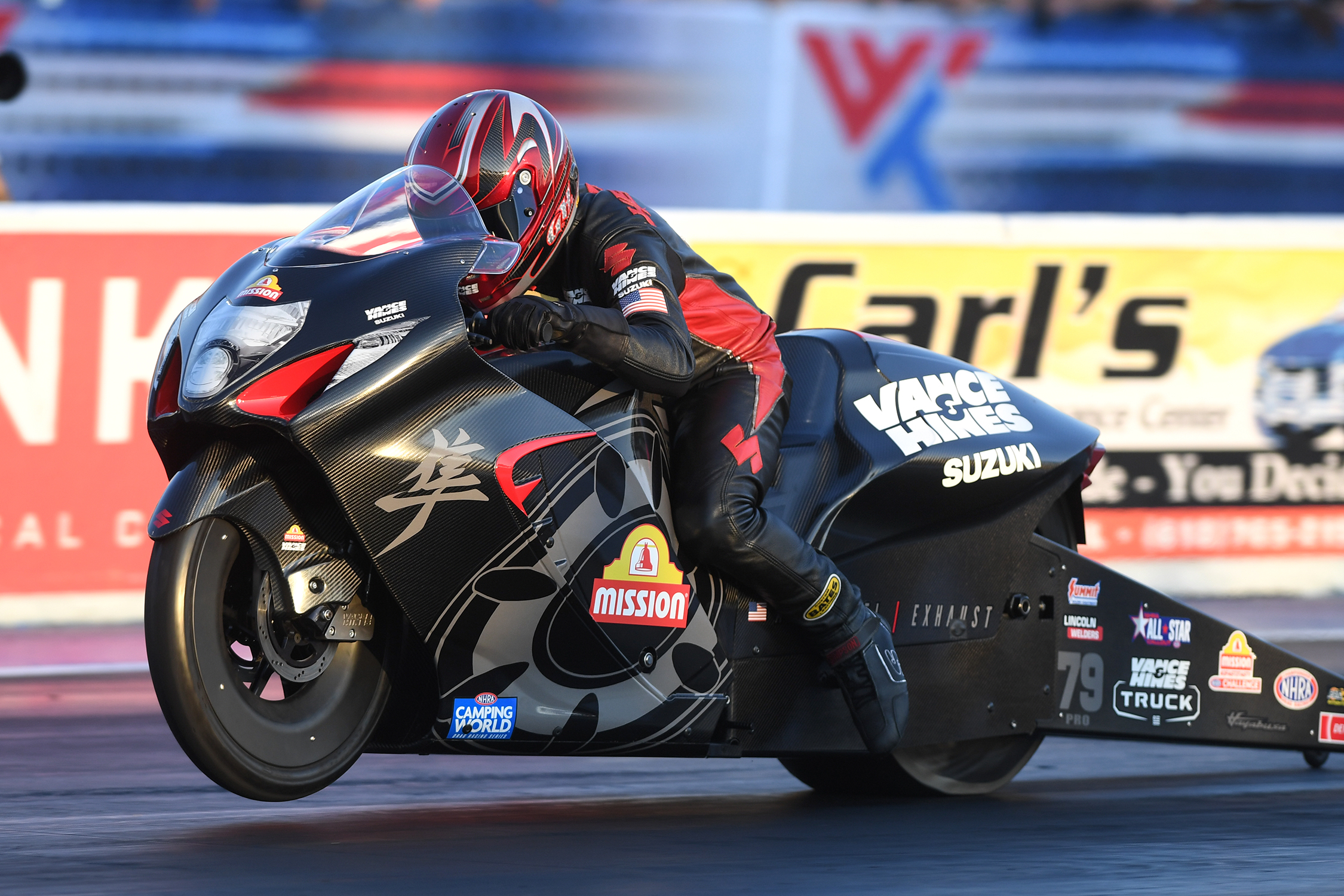 "I've been having fun all year, and all the little changes, they're out to get us as a team or me," Herrera said. "Just to have that feeling, basically, Matt (Smith) is doing everything he can to try to knock us off the top. I think that makes us drive harder, push harder, and me as a rider, try to be more consistent. I had a .029 light there today and last weekend I had an average of .032. It makes me try harder and push harder, and the same for Andrew (Hines, crew chief). He wants to give me the most consistent but fast motorcycle, so I think overall it just drives us to keep on pushing. I'm just excited to be a part of it. I'm very lucky to ride for them and be part of it."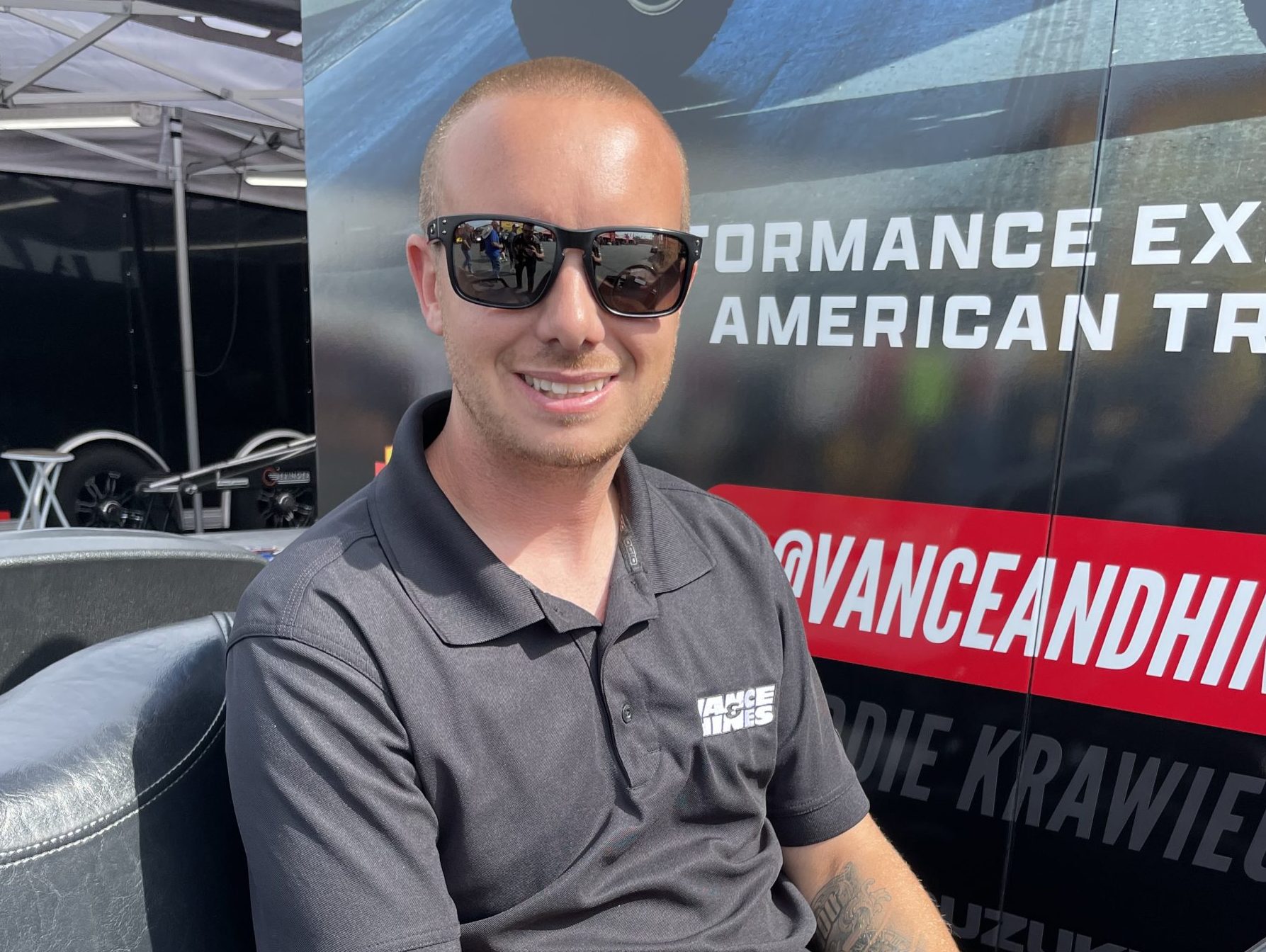 Defending world champion and defending event winner Matt Smith, who trails Herrera by 52 points heading into the weekend, is currently second with a 6.766 at 201.76 and Eddie Krawiec is third with a 6.787 at 201.40.
Qualifying continues at 1:30 p.m. CT on Saturday at the NHRA Midwest Nationals at World Wide Technology Raceway.
Pro Stock Motorcycle — 1. Gaige Herrera, Suzuki, 6.716, 201.79; 2. Matt Smith, Buell, 6.766, 201.76; 3. Eddie Krawiec, Suzuki, 6.787, 201.40; 4. Hector Arana Jr, EBR, 6.796, 199.14; 5. Jianna Evaristo, Suzuki, 6.841, 197.31; 6. Chase Van Sant, Suzuki, 6.847, 194.21; 7. Kelly Clontz, Suzuki, 6.910, 195.96; 8. Steve Johnson, Suzuki, 6.929, 194.60; 9. Ryan Oehler, EBR, 6.953, 193.82; 10. Marc Ingwersen, EBR, 6.961, 193.40; 11. Chris Bostick, EBR, 7.026, 187.63; 12. Joey Gladstone, Buell, 7.061, 160.69; 13. Angie Smith, Buell, 7.190, 149.38.
There are more videos on the Cycledrag Youtube channel (please subscribe here) and the Cycledrag Facebook page (Please like here) and more will be coming soon. Check back daily.
To take advantage of some amazing discounts at Brock's Performance, click – http://brocksperformance.com?aff=12
USE cycledrag5 coupon code.