NHRA Pro Stock Motorcycle rider Chris Bostick is willing to go to any lengths to pursue his dreams of a Top Ten finish in the NHRA Camping World Drag Racing Series Countdown to the Championship. Though he may race a quarter-mile at a time, the talented drag racer drove more than 1,300 miles in less than 24 hours to exchange engines between back-to-back events so he would be prepared for this week's NHRA Midwest Nationals at World Wide Technology Raceway, just outside of St. Louis.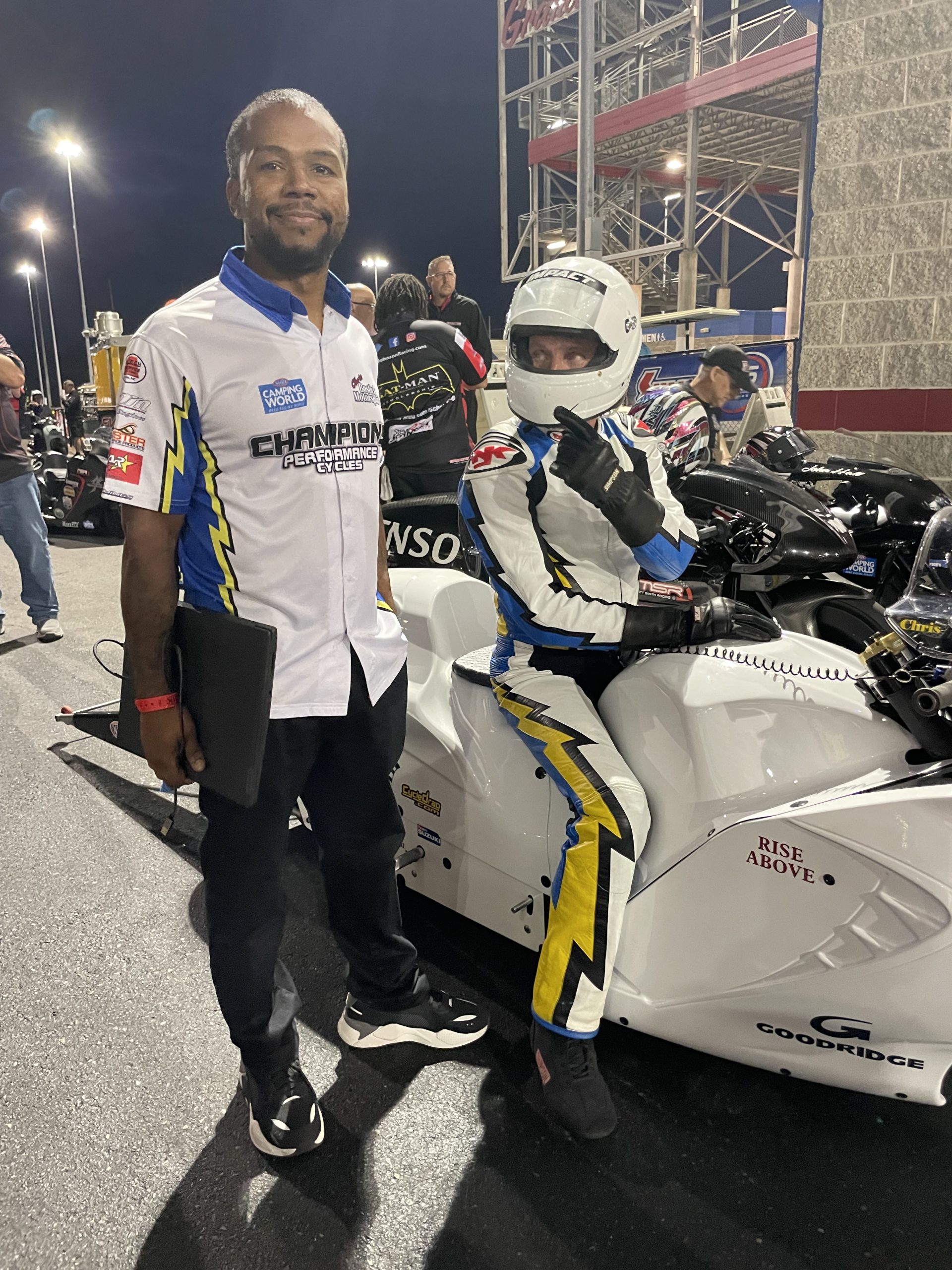 After returning from last week's race in Charlotte, Bostick left his home outside of Nashville, Tenn. in the wee hours of Tuesday morning, armed with a few energy drinks and snacks, to make the trek south to engine builder George Babor's shop in Brooksville, Fla. After dropping off one engine and picking up two others, he turned around to make the journey back home. The trip took him around 22 hours, with a one-hour stop to exchange engines with Babor.
"The definition of insanity is doing the same thing over and over again, expecting different results," said Bostick. "So we are making a large commitment to change in one area – our fueling system. We are removing the current throttle bodies, which we've been using for the past couple of years, and changing them to a different design."
The difference in design is the placement of the injector. The injector Bostick had was outside of and behind the throttle body while the new one is inside the throttle body, closer to the valves. Bostick experienced success with this design in the past and he feels good about making this change as he's made some of the quickest passes of his career with this design.
"We are going back to the design of the throttle bodies that we used two years ago when I made my quickest past during testing in Dallas," Bostick continued. "I went 6.79 seconds at 199 mph. That pass was almost two years ago. We've changed a lot of other things as well, so we want to try this out during a few qualifying passes to see if it helps us."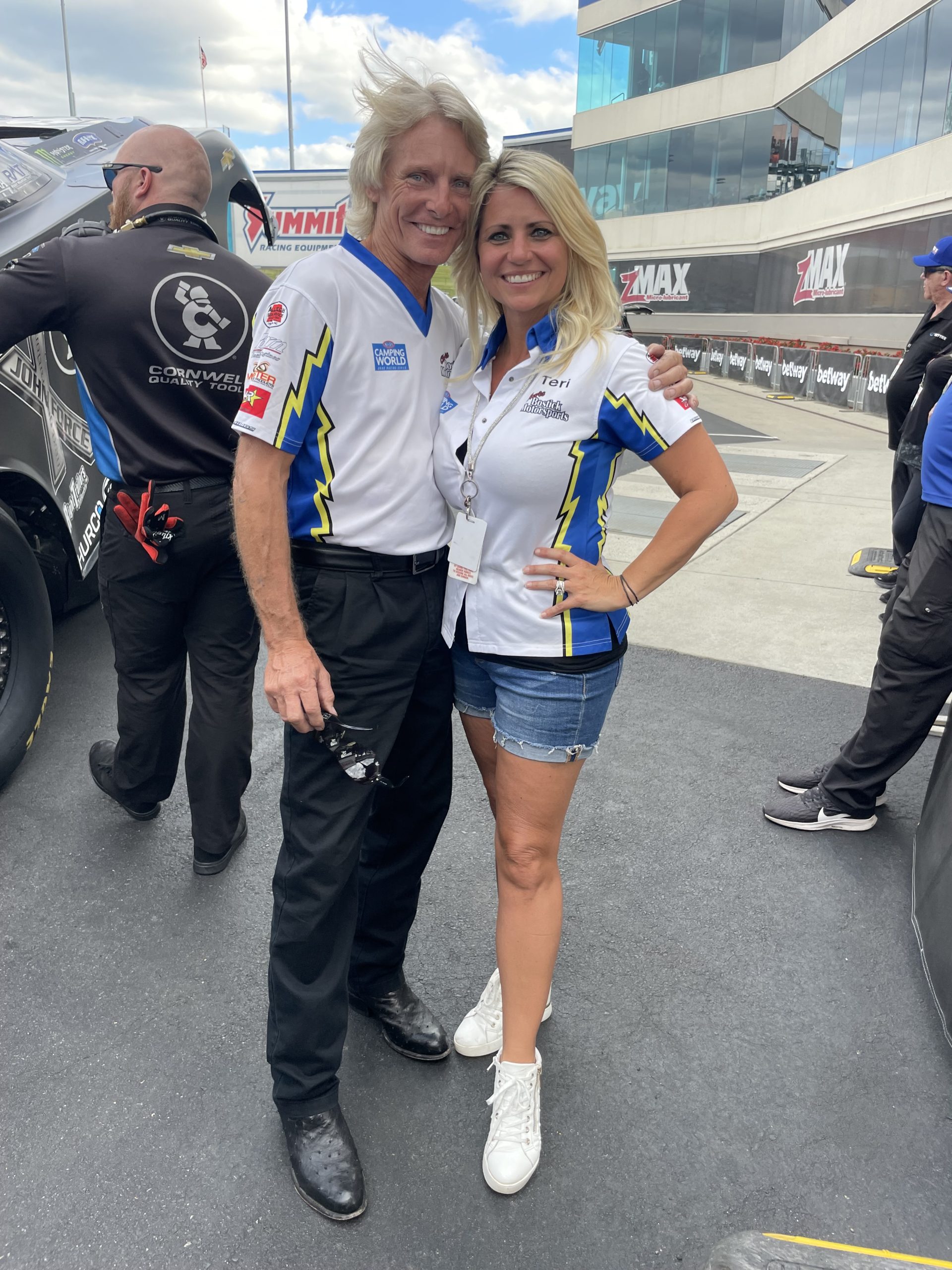 This is the first year in which Bostick qualified to compete in the Countdown to the Championship, NHRA's version of the playoffs. He is determined to make the most of this opportunity, even when that means traveling miles out of his way and making big changes between races. Bostick didn't anticipate making such big moves two races into the Countdown, but he is committed to doing everything in his power to potentially improve his playoff performance aboard his Chris Bostick Motorsports Suzuki.
"Because the fueling table is going to be totally different, we will basically have to sacrifice our first qualifying run so that we can see what the fuel table is going to be with these different throttle bodies. Then we will adjust accordingly for the second round of qualifying."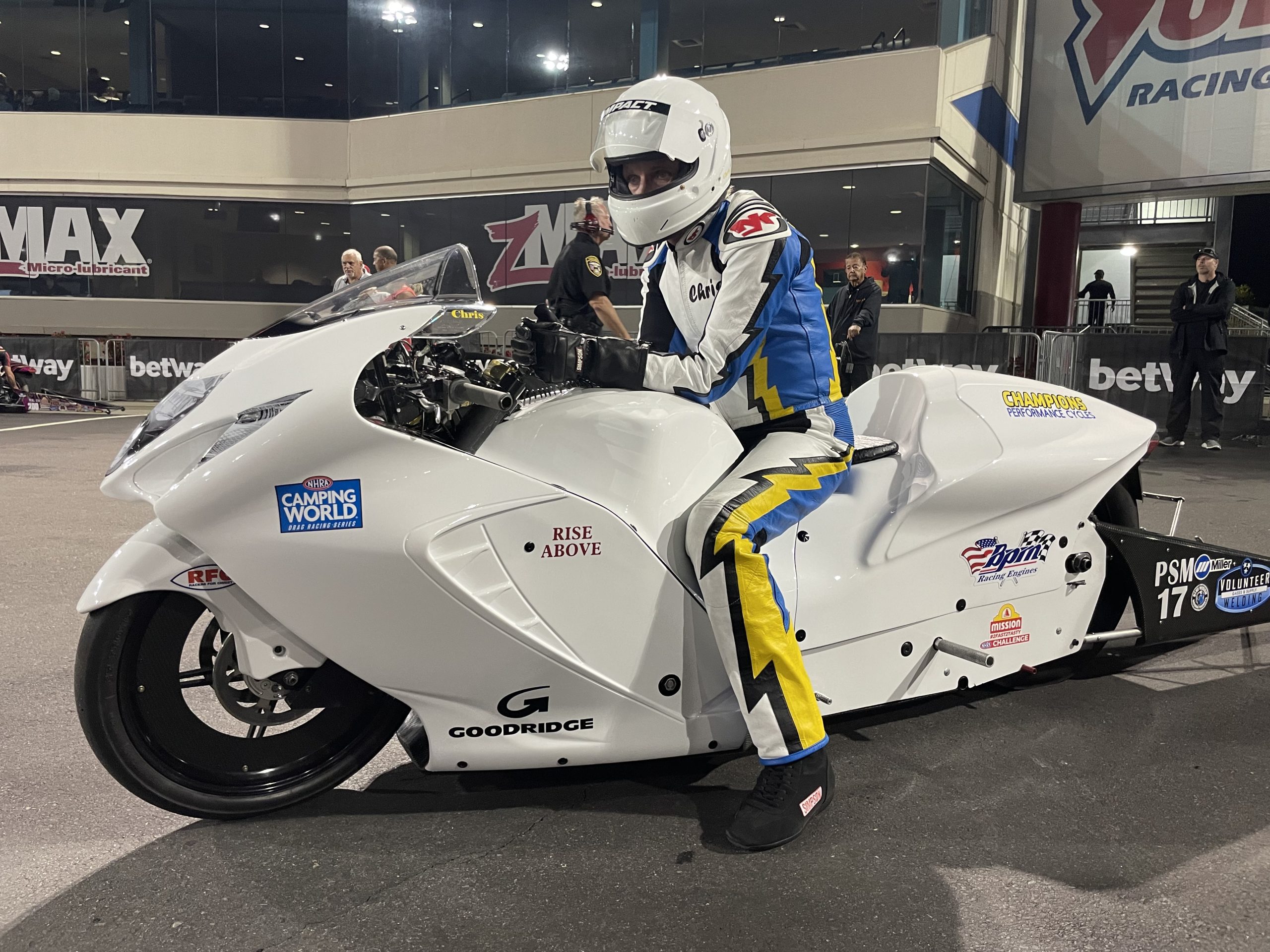 NHRA Camping World Drag Racing Series qualifying will feature one round at 6:00 p.m. CT on Friday, September 29, and the final two qualifying rounds on Saturday, September 30 at 1:30 and 4:30 p.m. Final eliminations are scheduled for 11:00 a.m. CT on Sunday, October 1.
There are more videos on the Cycledrag Youtube channel (please subscribe here) and the Cycledrag Facebook page (Please like here) and more will be coming soon. Check back daily.
To take advantage of some amazing discounts at Brock's Performance, click – http://brocksperformance.com?aff=12
USE cycledrag5 coupon code.