Pro Stock Motorcycle points leader Gaige Herrera closed in on another historic mark in his spectacular 2023 season, setting the track E.T. record at Texas Motorplex with a standout run of 6.689 at 203.41 on his Mission Foods/Vance & Hines Suzuki. It gave him the $5,000 "Friday Night Live" low qualifier bonus and puts him on track for his 12th No. 1 qualifier in 13 races. Should that hold up on Saturday, Herrera would set the single-season record for No. 1 qualifiers in the category, breaking his current tie with Matt Hines. The points leader made the quickest runs in both sessions on Friday as he also looks for his third straight victory in the Countdown to the Championship.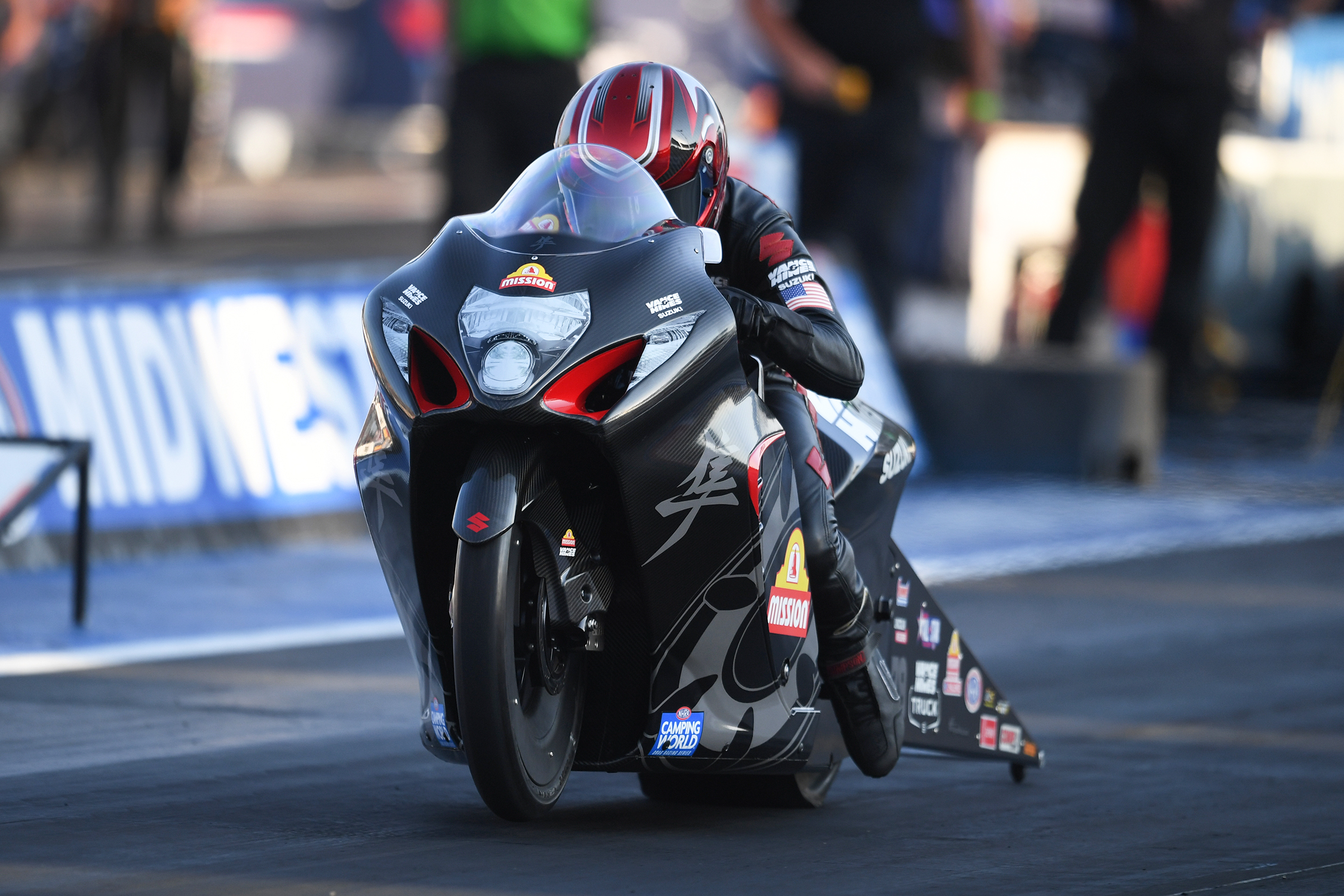 "Overall, the day went really good for us," Herrera said. "To be up there on the saddle, have a little fun, and get a little extra cash, it's very cool to get those bragging rights. We've kind of been getting bragging rights all season, but to get the cash on top of that is good for the whole team.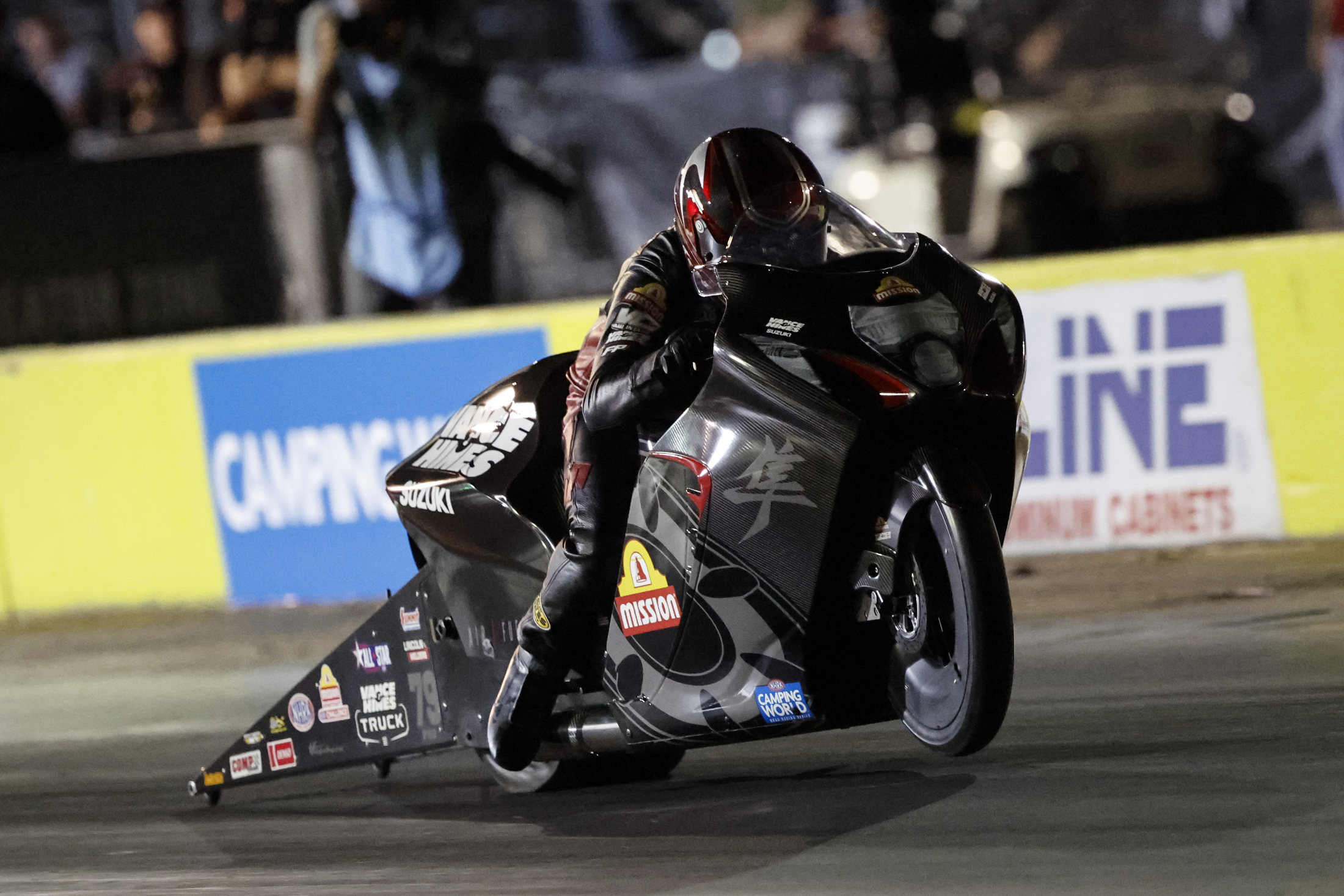 "It would mean a lot to pass up Matt Hines who had that record before. If I'm able to do that, it's going to mean a lot to me and to everyone at the shop. We're happy to keep it under the same roof. That alone is very cool, but I have to give up all the credit to Andrew (Hines, crew chief) and all the guys at the shop at Vance & Hines. They work their butt off day and night, and it shows on the racetrack."
Herrera's teammate, Eddie Krawiec, took the second spot with a 6.727 at 202.35 as he looks for his 50th career win this weekend. Hector Arana Jr. is third thanks to a 6.756 at 201.20.
Qualifying continues at 1:00 p.m. CT on Saturday at the Texas NHRA FallNationals at the Texas Motorplex.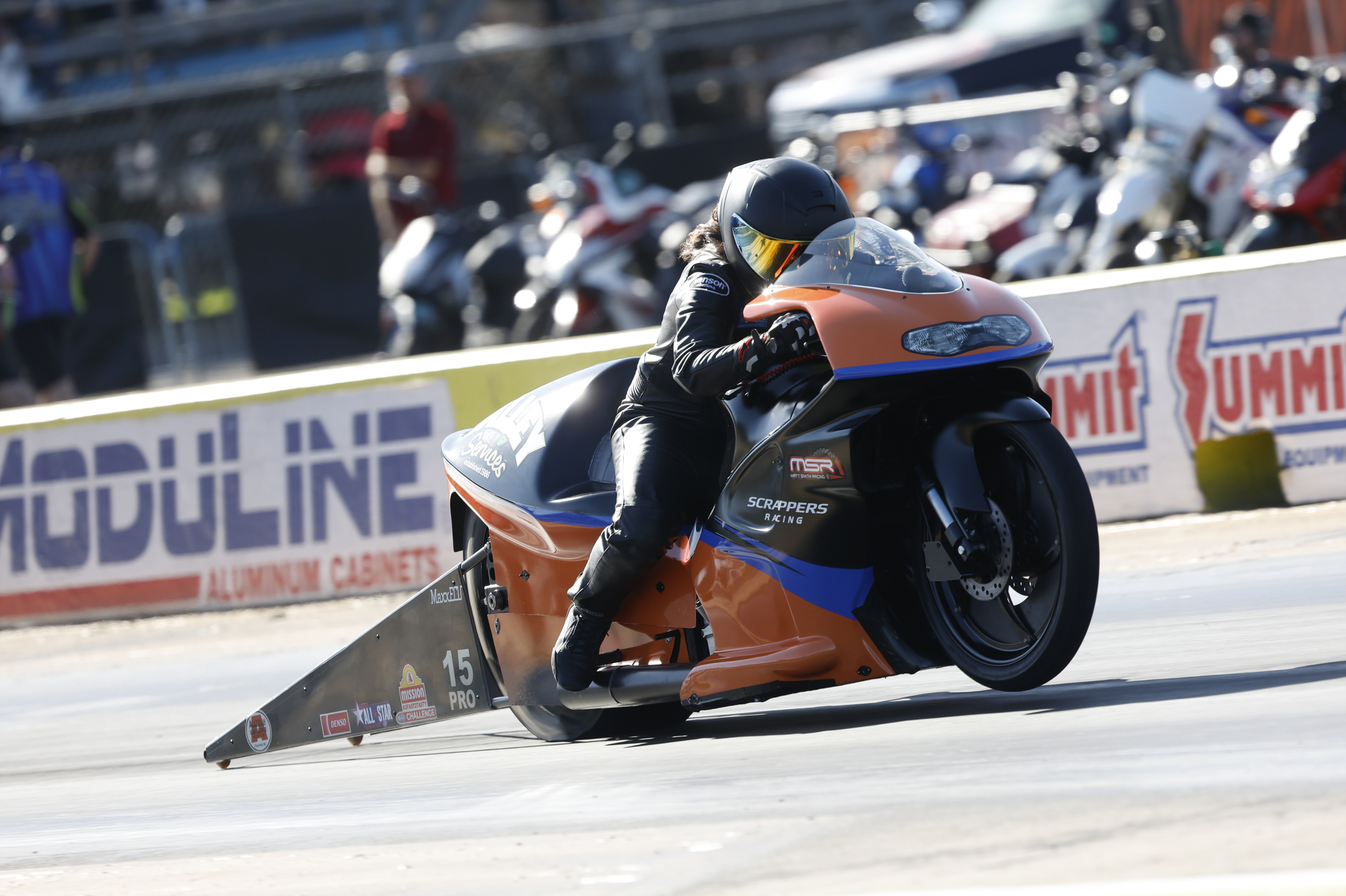 Pro Stock Motorcycle — 1. Gaige Herrera, Suzuki, 6.689, 203.41; 2. Eddie Krawiec, Suzuki, 6.727, 202.35; 3. Hector Arana Jr, Buell, 6.756, 201.20; 4. John Hall, EBR, 6.788, 198.80; 5. Chris Bostick, EBR, 6.818, 194.86; 6. Jianna Evaristo, Suzuki, 6.857, 196.82; 7. Steve Johnson, Suzuki, 6.870, 192.34; 8. Matt Smith, Suzuki, 6.872, 197.27; 9. Chase Van Sant, Suzuki, 6.912, 195.08; 10. Kelly Clontz, Suzuki, 6.914, 195.33; 11. Marc Ingwersen, EBR, 6.938, 195.47; 12. Cory Reed, Suzuki, 6.962, 193.75; 13. Ryan Oehler, EBR, 6.963, 192.50; 14. Joey Gladstone, Buell, 7.143, 149.34; 15. Malcolm Phillips Jr., Suzuki, 7.179, 190.94; 16. Blaine Hale, Suzuki, 7.196, 171.80.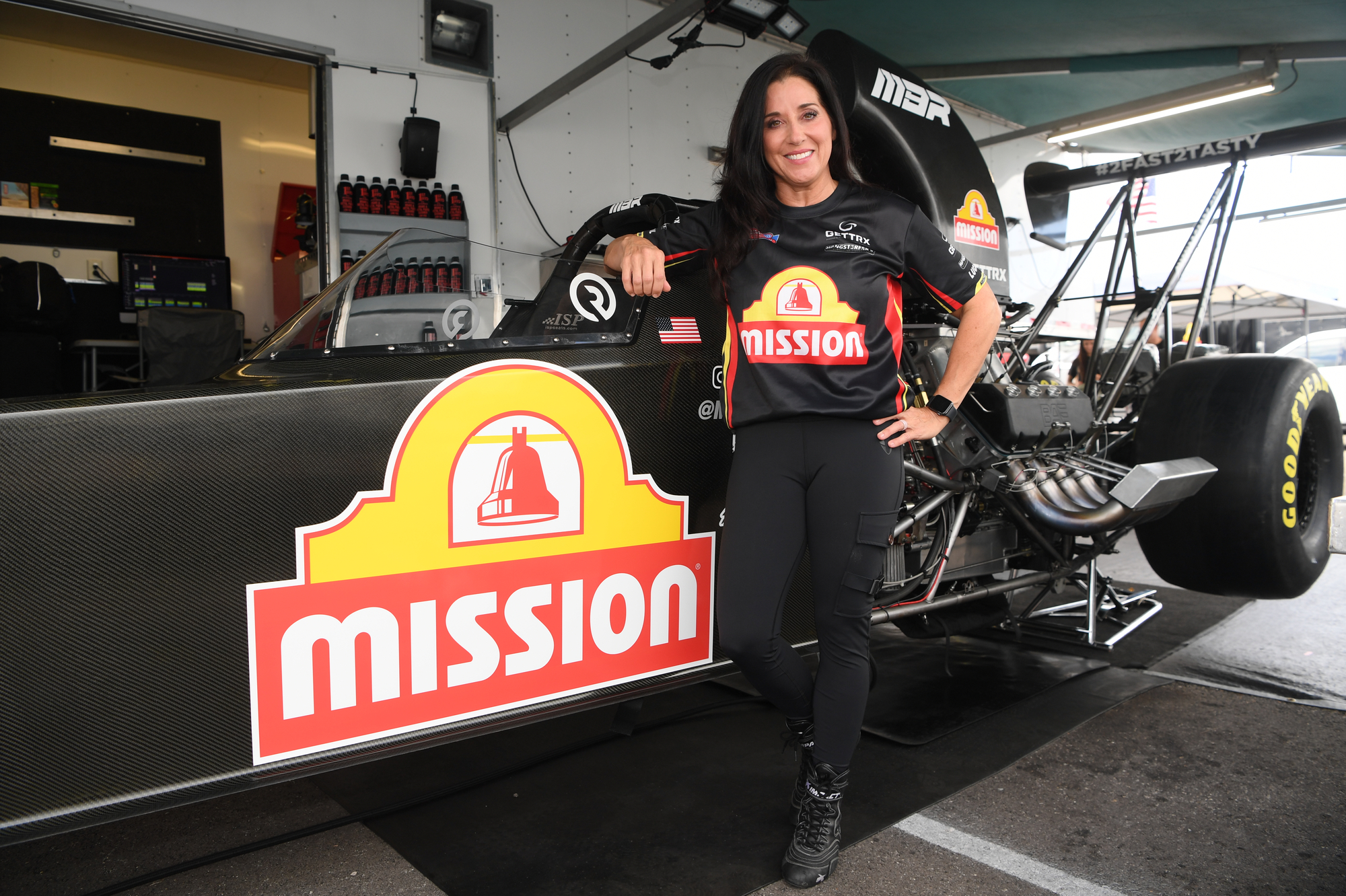 There are more videos on the Cycledrag Youtube channel (please subscribe here) and the Cycledrag Facebook page (Please like here) and more will be coming soon. Check back daily.