Multi-time Australian Top (Fuel) Bike champion and record holder, 6.03, Chris Matheson and his "Nitro Voodoo" team are always looking to innovate and improve. Matheson has developed his own ground-breaking engine program.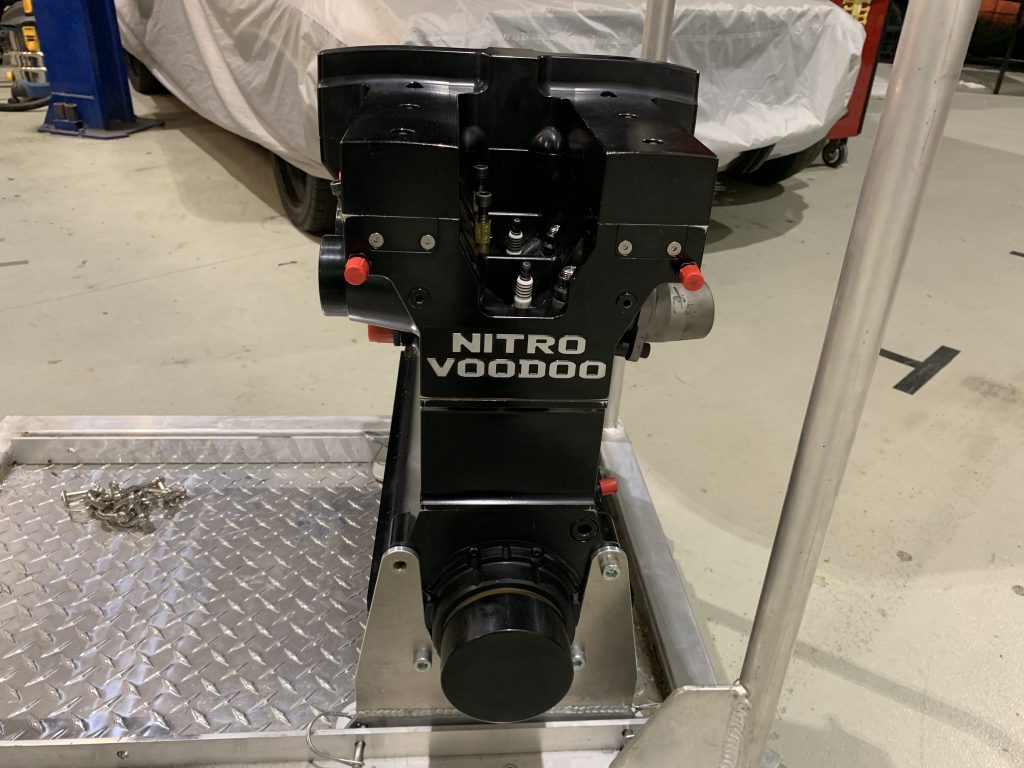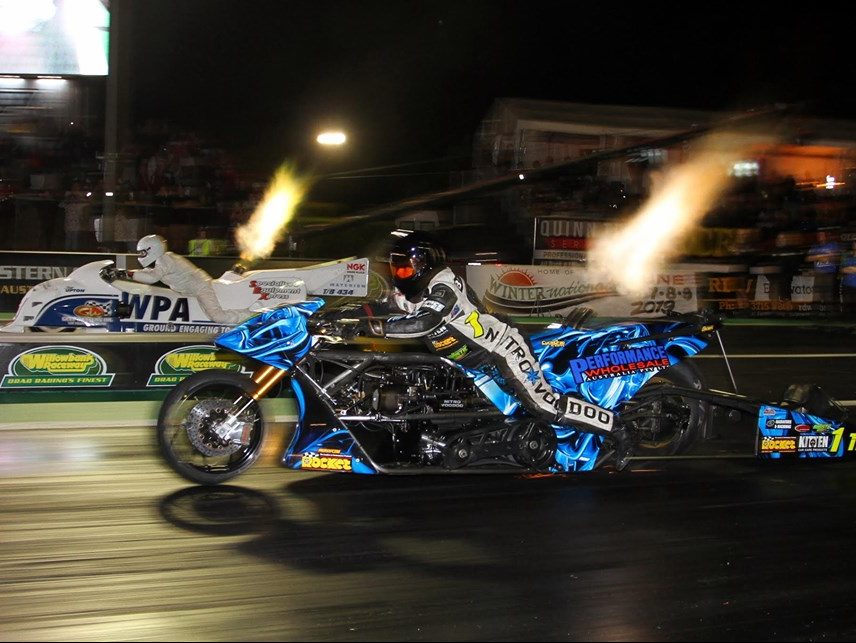 Recently Anderson Dick, CEO of FuelTech and creator of the cutting-edge FT600 ECU race system ,spent the day in the workshop with Matheson and two of his crew men Phil O'Brien and Mick Mackay.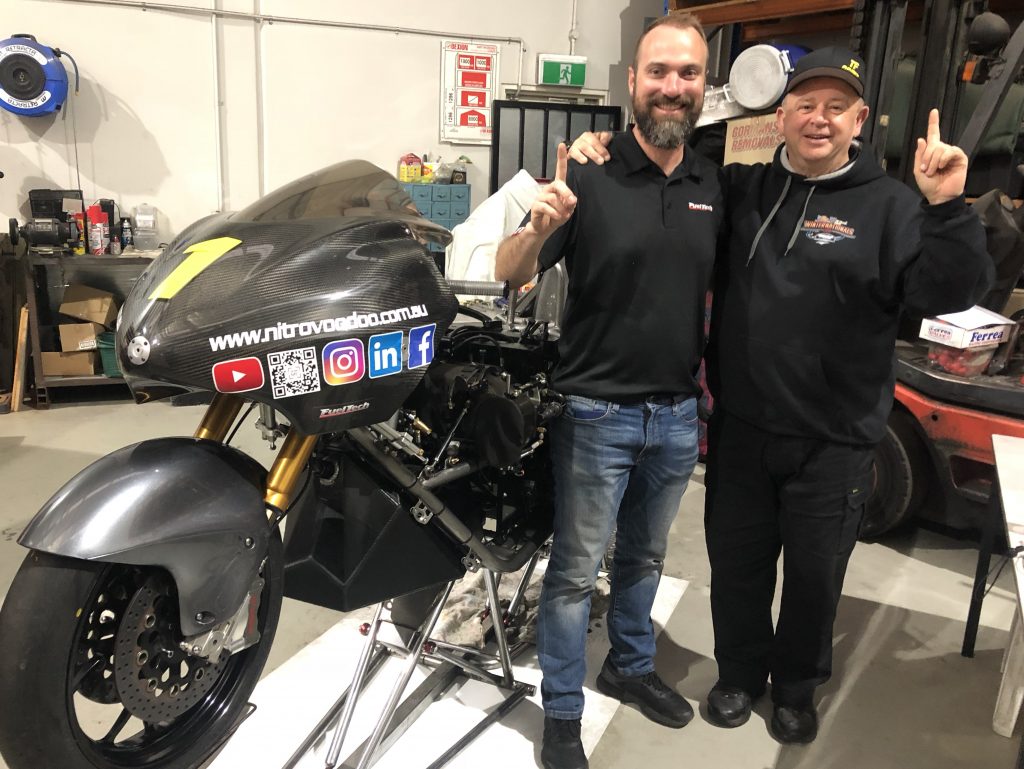 Anderson, who is based in the USA was in Australia attending the Willowbank Jamboree test session.
Anderson was keen to see the FT600 system installed on the Nitro Voodoo Motorcycle and understand first hand the integration of the system into the bike.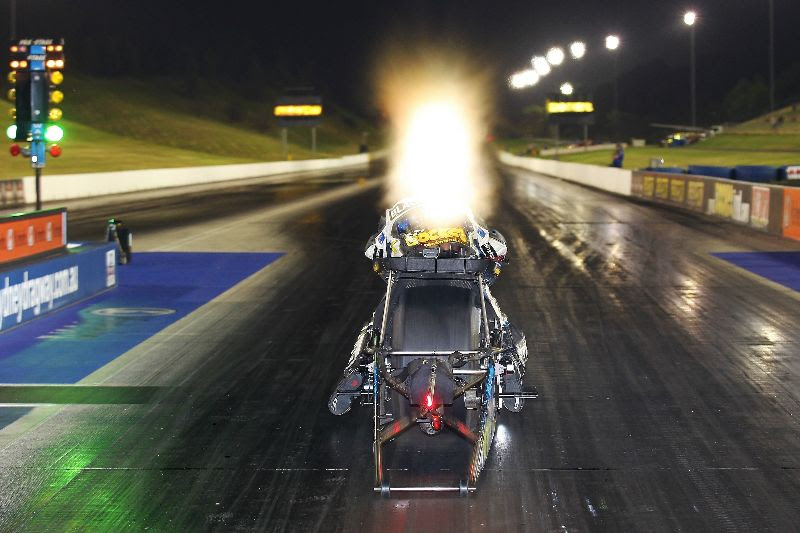 "We installed the FuelTech system midway through last season and its great," Matheson said. "It's user friendly and the back up from the FuelTech Team is very good.I think we will see a lot more bike teams embrace the new technology in the quest to improve performance."
Matheson is hoping the FuelTech technology will help lead him to Australia's much-anticipated first five-second motorcycle run.



There are more videos on the Cycledrag Youtube channel (please subscribe here) and the Cycledrag.com Facebook page (Please like here) and more will be coming soon. Check back daily.