Former Nitro Harley racer and 20-year-plus racing veteran Steve Huff of Huff Motorsports and his brain child e-Spec Racecars are headed south to Fontana, Ca. Nov. 2-3 where Carrell, Huff, & Barger AC Electric dragster "Current Technology 2.0" will make another attempt at the 200mph record.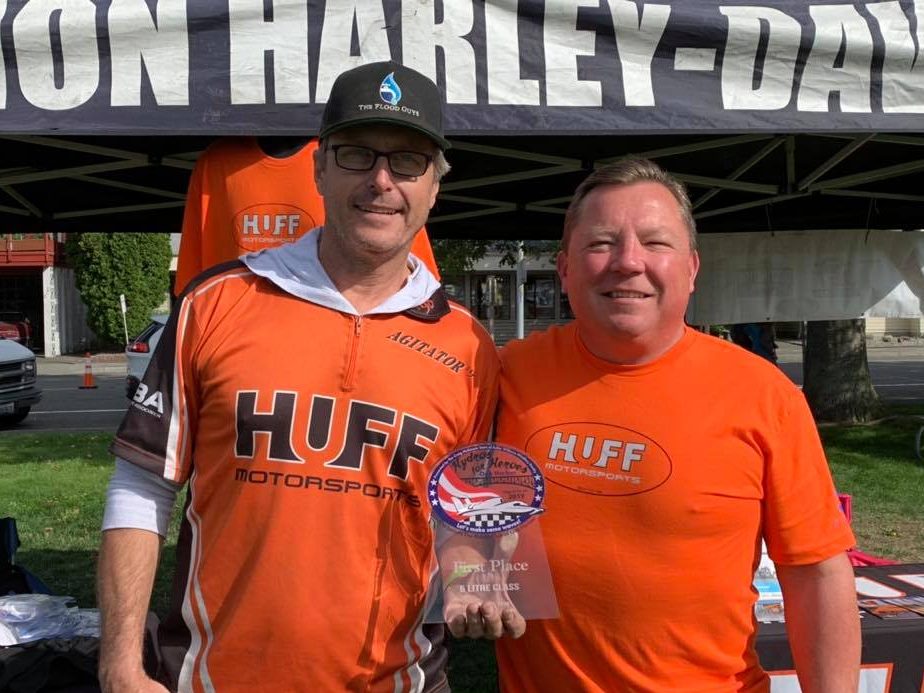 The team will stop along the way to visit Scott Owens Racing to pick up and install a new transmission. In the last attempt the team learned a lot, including what it's like to be the only electric dragster to put oil down on the track when the transmission mounts failed in the last run. It was back to the drawing board.
This weekend at the Western Pro-Extreme Race Series Final at Auto Club Dragway in Fontana, CA "Current Technology 2.0" will be attempting to not only take the overall record from Don Garlits, currently at 189mph, but also be the first ever 200mph electric dragster.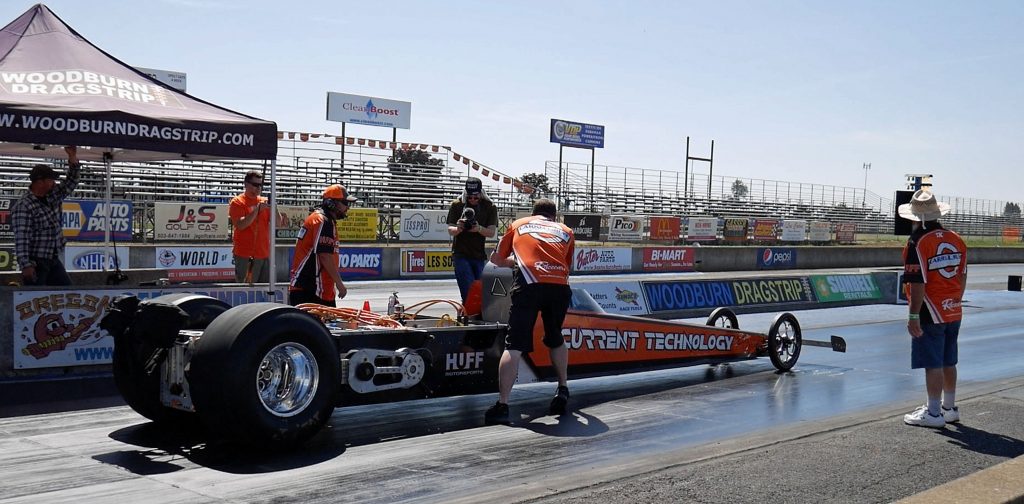 "We will be back with a stronger transmission mount and after reviewing the data from the previous attempt, we are confident that the new clutch can get the job done," Huff said. "But 200mph is a long ways from 190mph"
Teammate Larry Carrell shared in Huff's optimism
"I'm sure the team will give it their all and I'm positive that we will learn something."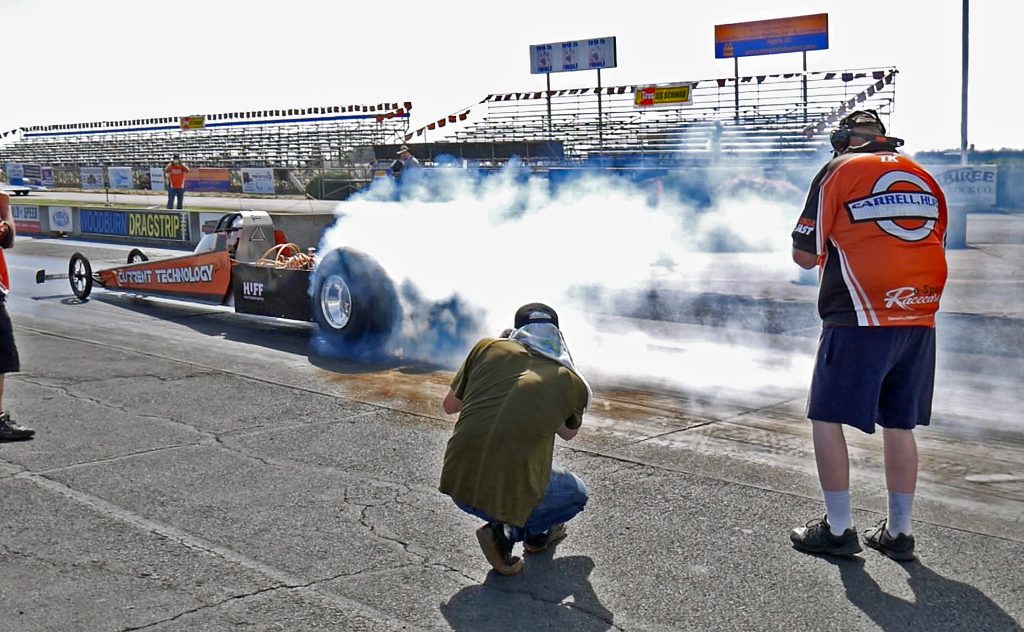 That seems to be the theme of this journey of discovery.
"If you find yourself in Southern Ca. area, come out to Auto Club Dragway for a great time with old Harley racing buddies and see if the e-Spec Racecars takes the electric dragster record," Huff said. "This is a full weekend of events including Test-n-Tune, Nitro Harleys, Doug Foley Experience, and more!"

Where: Auto Club Dragway, Fontana, CA
When: November 2 – 3rd, 2019
Event Details & Tickets: https://www.facebook.com/events/668432166985867/
There are more videos on the Cycledrag Youtube channel (please subscribe here) and the Cycledrag.com Facebook page (Please like here) and more will be coming soon. Check back daily.