Perhaps no manufacturer has had a more impressive run in the sport of motorcycle drag racing than Kawasaki.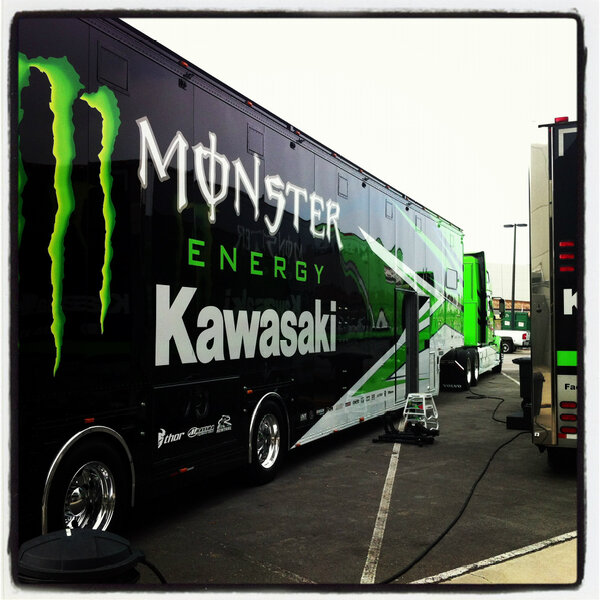 A man who can attest to that is Reid Nordin, 53, of California, who had a career most hardcore motorcycle racing enthusiasts dream of.
Earlier this year Nordin finished up working for Kawasaki after an impressive run of over 30 years. He oversaw all of the Team Green race programs. From pro and amateur motocross, to road racing, to ATVs and UTVs, Nordin oversaw it all.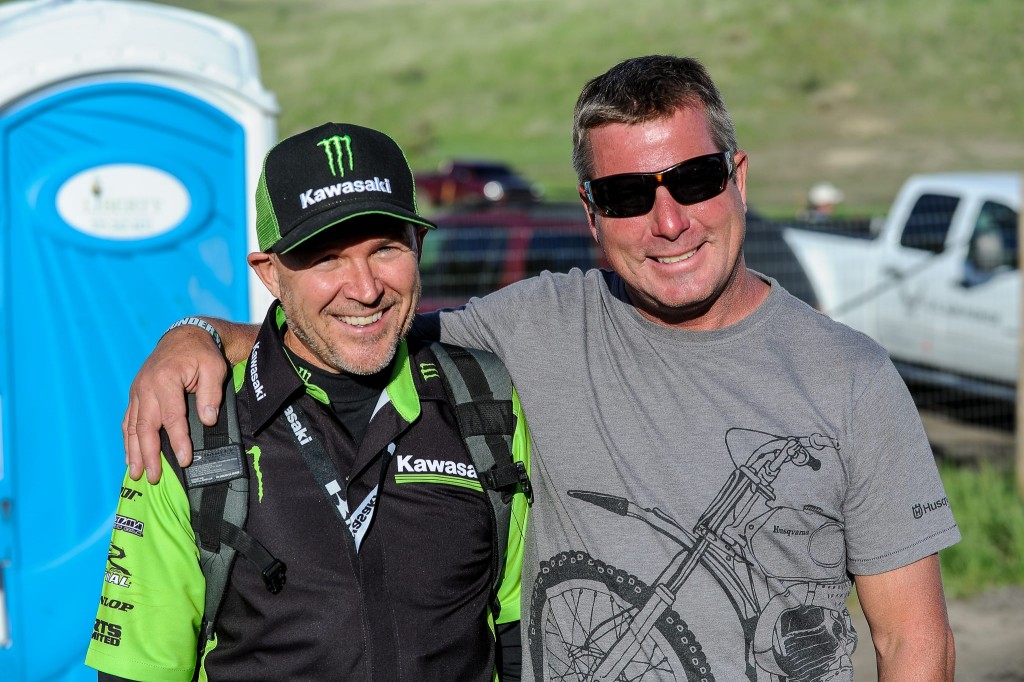 Nordin was also an integral part of Kawasaki's robust factory presence in drag racing a little more than a decade ago. At that time, the awe-inspiring Kawasaki semi would travel to the AMA Prostar events with a star-studded lineup of talented riders including Rickey Gadson, Steve Rice, Chip Ellis and others. Even legendary sportsman racers like Bruce Sauer were found on the impressive squad.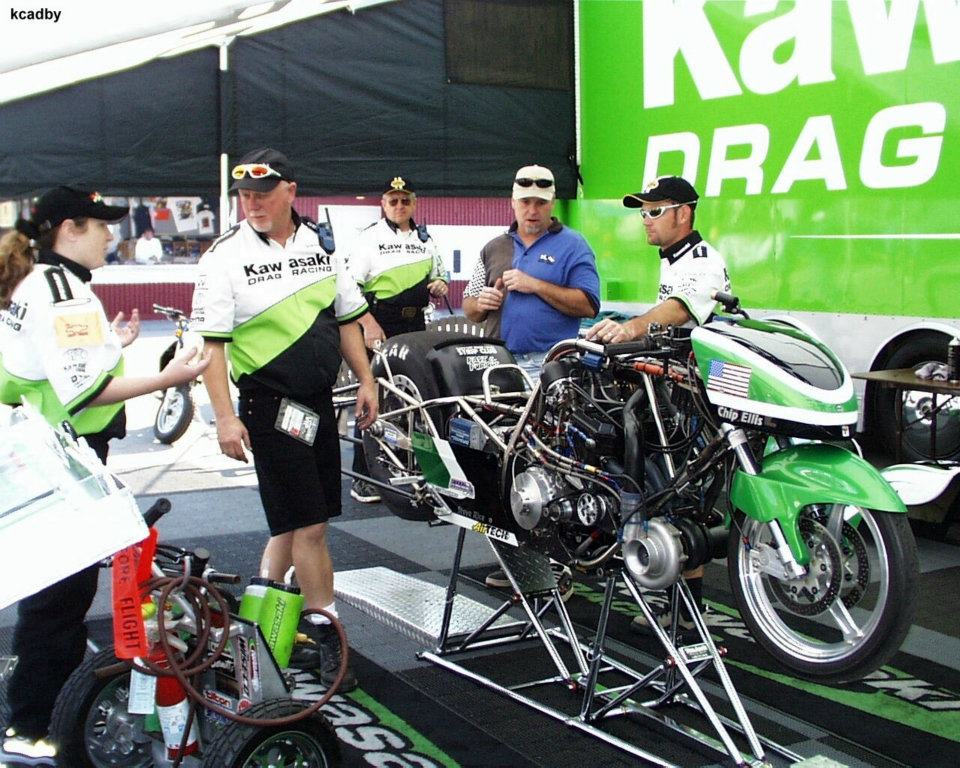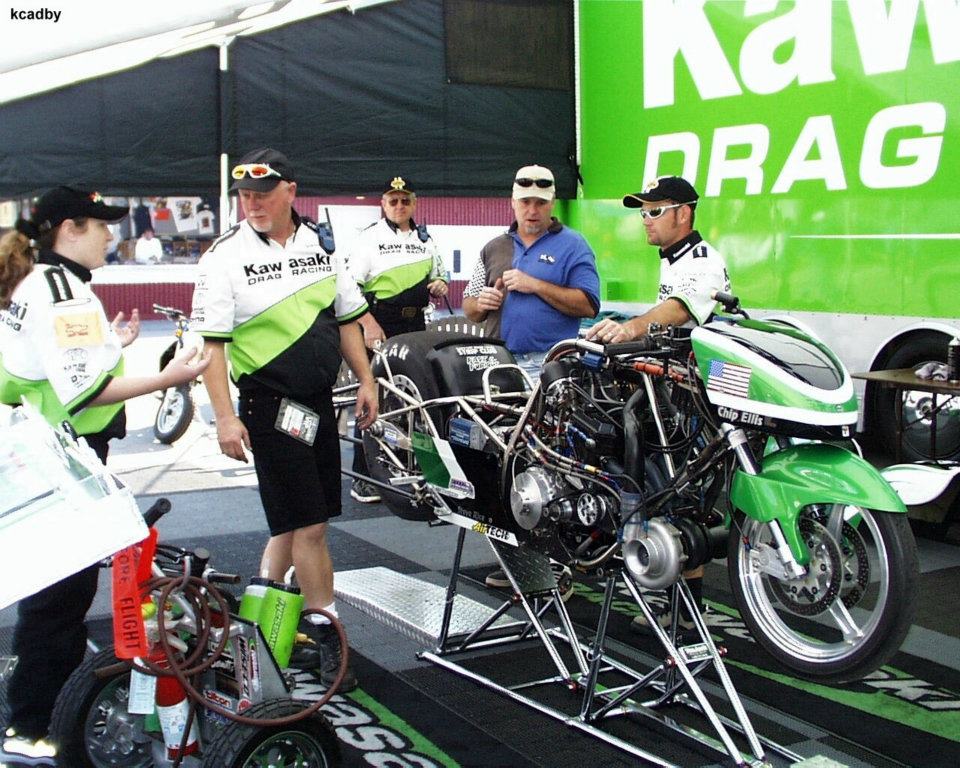 The collapse of the economy and slow-down in the motorcycle business forced Kawasaki to scale back on its racing operations and drag racing became one of the first casualties.
"It was a real shame the way the market went. It was one of our newer programs which made it one of the first to get cut," Nordin said. "I was very pleased to be involved with the team at its peak. We had some great people and some great motorcycles. There were a lot of drag racers getting some level of support and we were really happy to provide it."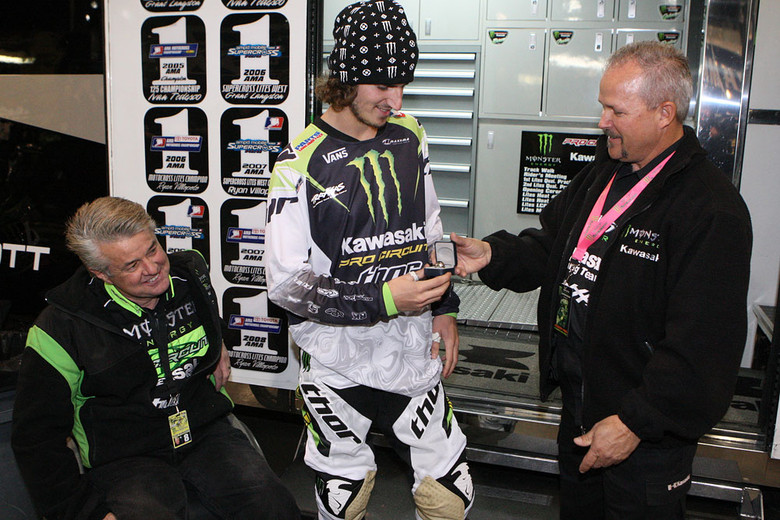 Even though he's no longer with the company, Nordin hopes to see Team Green return to the quarter mile one day, and doesn't rule it out.
"The auto industry is already back to pre-recession numbers. The motorcycle industry is not there yet. I hope year-after-year the economy continues to get stronger and Kawasaki can make a return," Nordin said. "These disciplines are good for the industry and they are good for us. We had an impact on drag racing that certainly had an ancillary effect on sales."
Despite no longer fielding a factory team, from their headquarters in Irvine, Calif. many of Kawasaki's top brass still closely follow what's going on at the drag strip.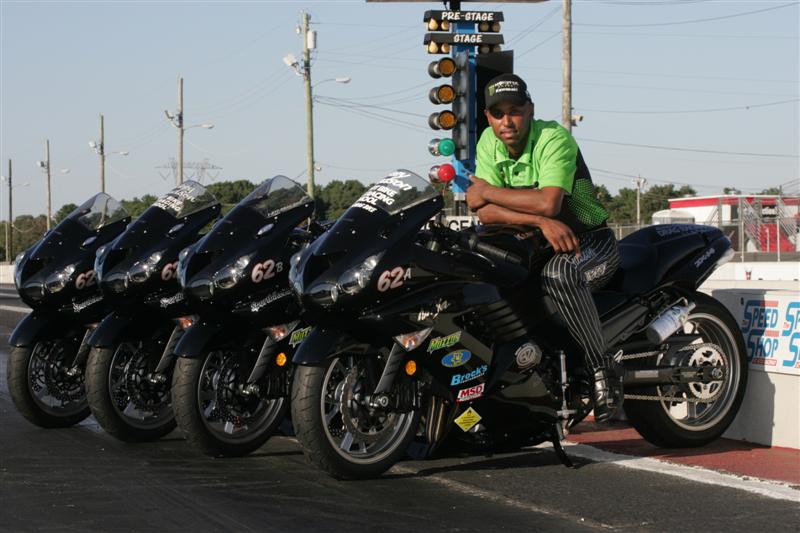 "I can't speak for the whole building, but I saw a  group of enthusiasts always keeping up on all the latest tidbits," Nordin said.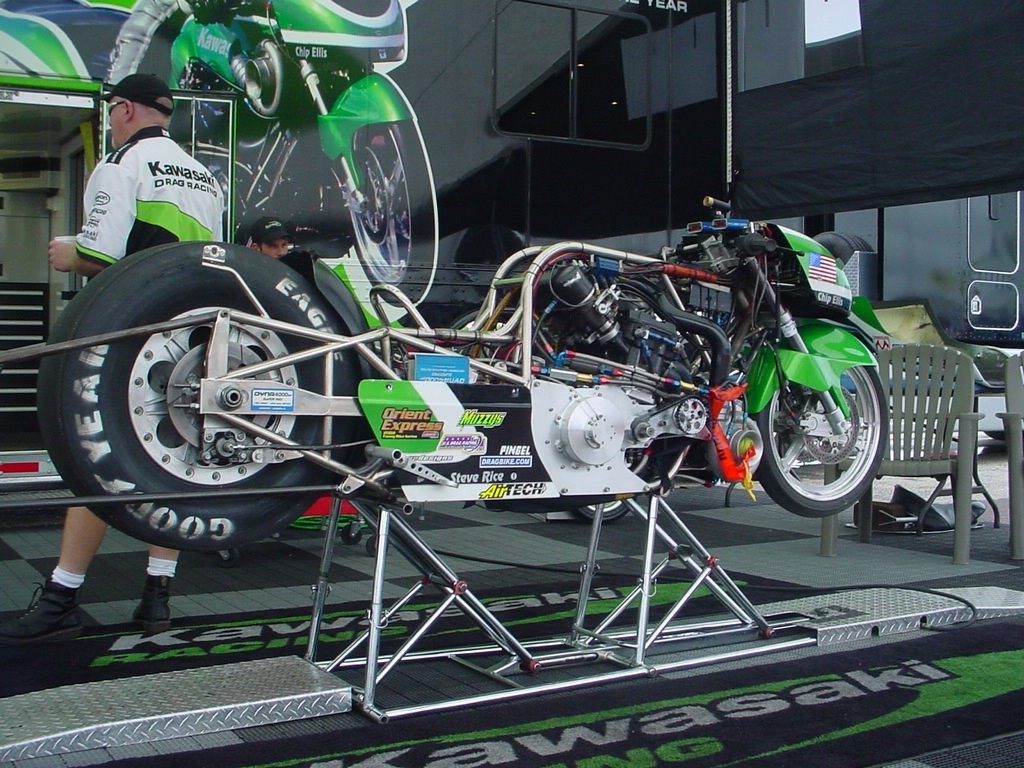 Team Green still maintains a presence at the strip by continuing its long-standing relationship with one of the most successful racers of all-time, Rickey Gadson. The agreement between Gadson and Kawasaki survived the recession and dates back to the mid-90s. For the past several years Gadson has been an ambassador for Kawasaki's quickest and fastest motorcycles.
"Rickey remains deeply involved in promotional capacities. He was in Japan for Kawasaki earlier this year," Nordin said.  "He is a talented individual who surrounds himself with good people. I know he will be able to squeeze the most out of any motorcycle."
Gadson has had plenty to do this season. Along with his usual research, development and racing of the popular Kawasaki ZX-14, Gadson has a new toy to tout – Kawasaki's marvel of engineering, the supercharged, hand-built, "king of horsepower" Ninja H2 and H2-R.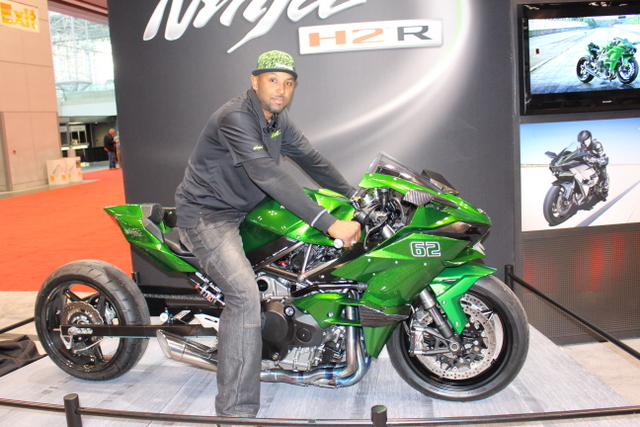 "That motorcycle is very unique. It's the only vehicle you have to order. There is so much craftsmanship and engineering involved," Nordin said.  "It's an iconic motorcycle in this day and age."
As the H2 and H2-R slowly begin to surface at the drag races, the ZX-14 remains one of the most popular motorcycles in the staging lanes. The machine's fierce rivalry with the Suzuki Hayabusa is one for the ages.
"You definitely have a loyal following for each brand. I believe Suzuki did a great job with that motorcycle for many years. I also believe the ZX-14 has clearly outperformed it," Nordin said. "It's wonderful to see so many racers choose the ZX-14 and find success."
As somebody who has worked in so many forms of motorcycling, Nordin was enamored with the unique camaraderie that exists in grassroots motorcycle drag racing.
"I loved the family atmosphere. It seemed like everybody helped everybody, and coming from a Team Green background, that was our philosophy as well," Nordin said. "I made a lot of great friends there and I have a lot of great memories."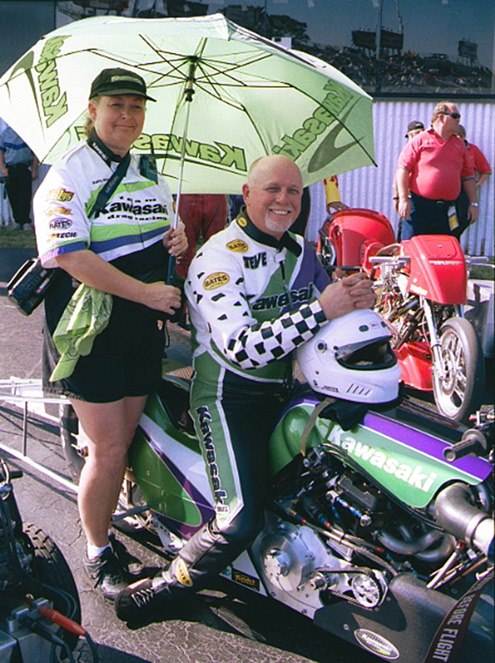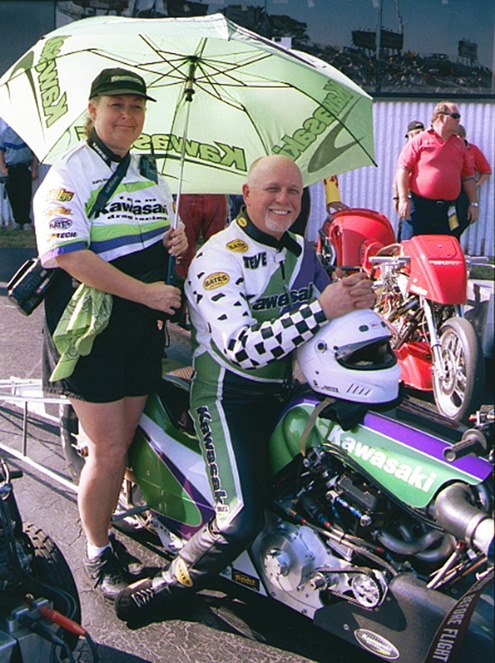 As Nordin saw it, there is one major downfall and disadvantage that has always hindered drag racing.
"When it rained we went home," Nordin said. "That's not the case in a lot of other forms of racing Kawasaki was involved with. When I go to a race, I want to race."
Many outdoor, two-wheel disciplines such as hill climbing and hare scrambling, like dragbike racing, are immensely popular with a passionate group of participants, but struggle to gain the spectators of their counterparts in Supercross, Freestyle and Road Racing.  Like many experts, Nordin agrees shortening the show in dragbike racing could do wonders for the gate.
"NHRA encounters the same challenge, trying to get all the vehicles down the track so there is a constant flow of entertainment that is completed in a short period of time. No one wants to spend all day into the night sitting in the bleachers," Nordin said.   "Supercross is a very short show. Pro Motocross has gone that way too. The motos have been shortened and the format has been changed for TV."
While shortening the show may seem blasphemous to the loyal group of fans who enjoy being at the track all day, Nordin's point is well validated when observing heavily-attended football games and NASCAR races are a tight, three-hour or so production. Drag racing eliminations can be spread throughout a 15-hour, or more, day. The typical fan wants to get in, get their money's worth in entertainment and head back home without tying up an entire day.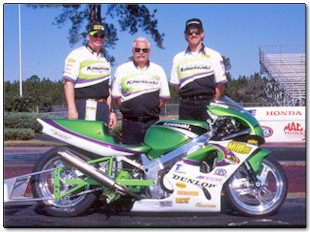 Before his departure, Nordin was busier than ever managing Kawasaki's racing operations. Overseeing the high-profile Supercross and Pro Motocross teams can be very time consuming.
It's a role that tested Nordin's ability to overcome adversity and clear hurdles.  The squad's most recent dilemma came with the unexpected departure of four-time Supercross champion and three-time Pro Motocross champion Ryan Villipoto before the end of his contract. The superstar rider backed out of his deal with a year left on it and later retired.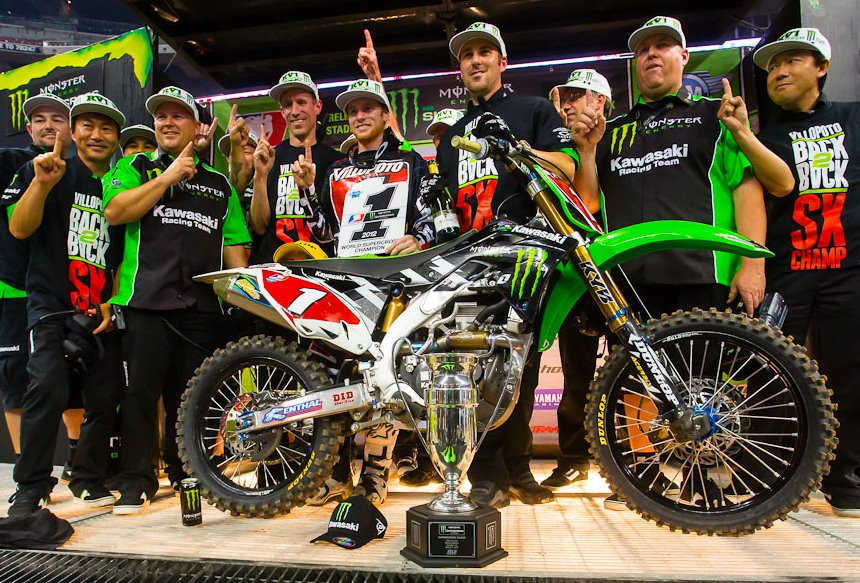 "Yes it was a headache, but I also have a great relationship with Ryan and I understood his needs.  I've been close with Ryan since he was on a 80 (c.c.)," Nordin said. "It was tough for us but I want what's best for him and I supported him 100-percent."
Nordin was a key component of upholding the long and storied history of success Kawasaki has enjoyed over the years with legends like James "Bubba" Stewart, Rickey "The G.O.A.T" Carmichael, Jeff Emig, Jeff Ward and a host of others.
Perhaps the respected team will even return to dragbike racing one day.