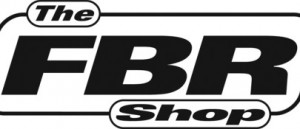 The 5.60 Index class has been growing and growing the last few years at Rockingham Dragway and there has been a demand from racers to see the class expand to Maryland International Raceway as well so it could be run in the entire series. Well… The FBR Shop has helped make that happen! Marion Ford of the FBR Shop who has been a loyal supporter of the MIROCK Superbike Series the beginning has decided to sponsor the 5.60 Index class and make the wish of the racers come true! The class is now called the FBR Shop 5.60 Index class and it will be run as a points class at all 8 MIROCK events in 2012.
There is a new purse structure for the FBR Shop 5.60 Index class that can be found below. Also, the points system for the FBR Shop 5.60 Index class will follow the same system as Crazy 8's and Top Sportsman. Do you have what it takes to win the 2012 FBR Shop 5.60 Index Championship?
"We are excited to have the 5.60 racers a part of MIR now as well. Many of our Pro E.T. racers will now have another class that they can enter when they travel to Maryland and race for another purse. That is what many racers are looking for these days. The 5.60 guys are a great group of people too and I look forward to meeting more of them." Stated by MIROCK's Promoter Jason Miller.
Marion Ford, owner of FBR Shop, states "FBR Shop is behind the sportsman racers and will continue to help provide classes for them in the MIROCK Series. Trac King Clutches / APE came in to sponsor the Top Sportsman class this year and that gave us the opportunity to sponsor the 5.60 Index class and bring it to the entire series. FBR Shop has been a part of the MIROCK series for more than a decade and plan to be here for a very long time!"
32 or more bikes:
Winner        $1,000
Runner-Up     $400
Semis             $100
1/4 Finals          $50
17-31 bikes:
Winner           $700
Runner-Up     $300
Semis               $75
1/4 Finals         $25
If 16 bikes or less, then 100% payback.
About FBR Shop: For more information about FBR Shop give them a call at 410-374-1000, or go to www.fbrshop.com
Remember… Support Those That Support Your Sport!
The 2012 Mickey Thompson Tires MIROCK Superbike Series kicks off the season with the Honda-Suzuki of Sanford Spring Bike Open at Rockingham Dragway on March 17-18, 2012.
For more information on the Mickey Thompson Tires MIROCK Superbike Series please visit: www.mirockracing.com