Three-time, defending, Professional Drag Racer's Association Pro Extreme Motorcycle (Pro Mod) champion Eric McKinney made history during eliminations of the PDRA Texas Nationals from Ennis, Texas, March 22 with a crowd-pleasing 3.99. McKinney becomes the first PXM rider to run a three-second, eighth-mile elapsed time at the PDRA mandated bike-and-rider weight of 625 pounds.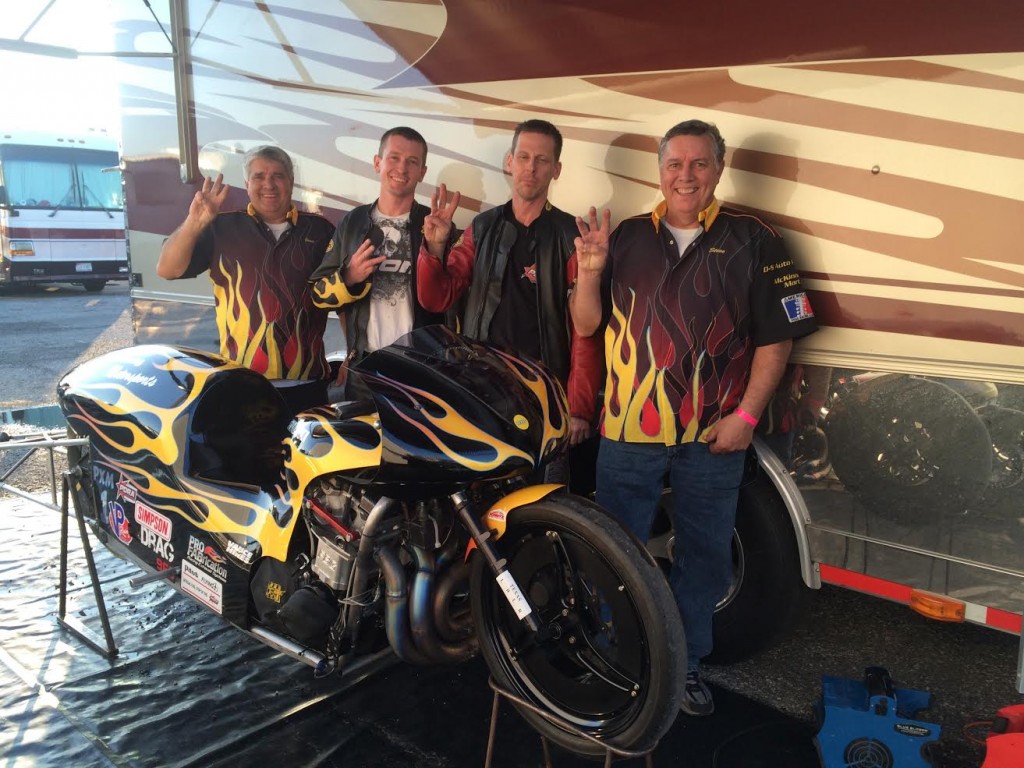 "I've been waiting three years for this," an ecstatic McKinney said after the run. "This is one of the coolest things that I have ever been a part of."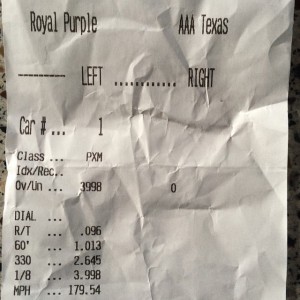 McKinney becomes just the fourth rider to ever pilot a PXM into the threes at any weight, joining his teammate Ashley Owens, Pro Mod legend Billy Vose and Drag 965 rider Mohammed Bourashid, winner of this year's Bahrain Drag Race Championship.
"I've been racing for 25 years and this accomplishment just means the world to me," said Eric's father and team owner Scott McKinney.
McKinney also surpassed his own PDRA speed record on the rapid run. His 179 mph supplants his previous mark of 177 mph. McKinney's 60-foot time was 1.013 followed by a 2.645 330.
"As a bigger rider I got used to 1.04 60-foots. I could tell when I left the line, it was the hardest I ever left," McKinney said. "It was trucking."
The team improved the title-capturing motorcycle over the winter and received a new motor and cylinder head from legendary builder/racer Paul Gast, which Owens finished assembling and tuned.
McKinney's 3.99 comes on the heels of a 4.02 right off the trailer in a test session at South Georgia Motorsports Park last weekend a 4.00 earlier in the weekend at Texas.
Could a four-peat be in the works?