Dave Dunigan of Dunigan Racing announced he is posting a $1,000 Cash Bonus to the winner of the 3 out of 4 Top Fuel Match Race between Larry "The Spiderman" McBride and Dave Vantine at the 46th annual Orient Express Motorcycle U.S. Nationals at Atco Dragway on September 11-13th and the DME Racing Fall Nationals at Maryland International Raceway on October 2-4th.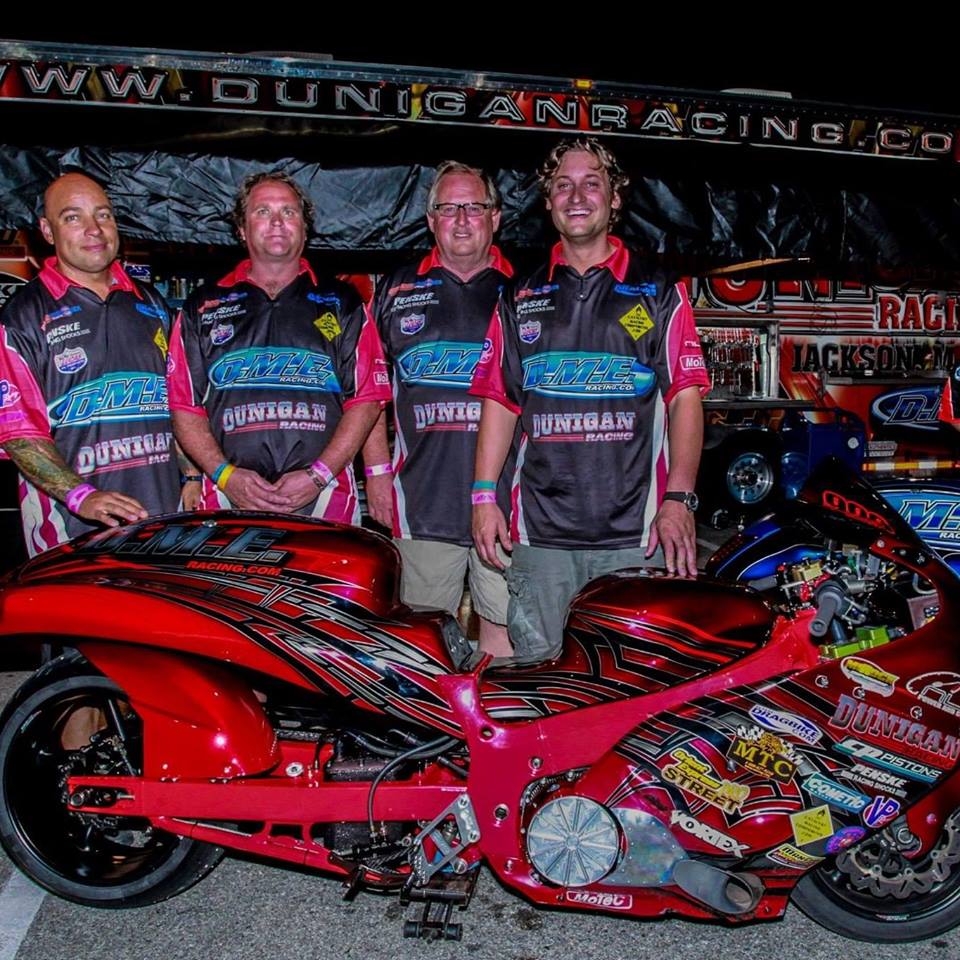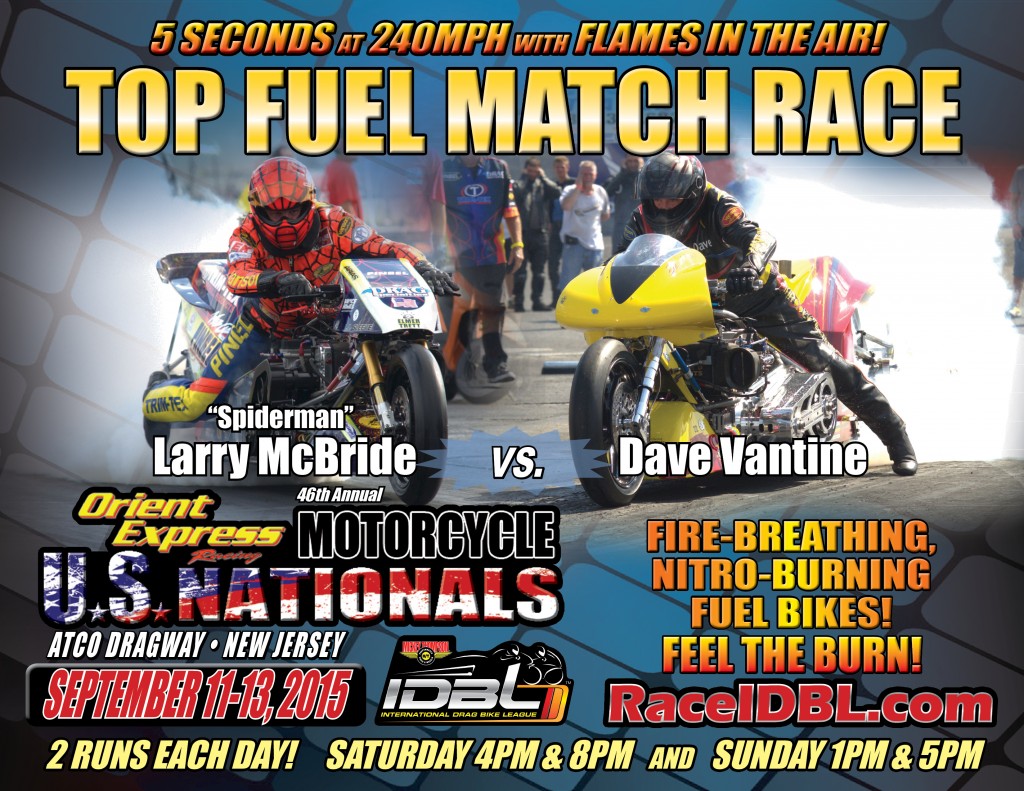 "Mr. Dunigan has been so kind to the IDBL and our racers! He has helped support the Pro Street and Top Fuel programs, and has amazing passion for our sport. I am very grateful to have Dunigan Racing on board with the IDBL and I know our racers are too." says IDBL President and Promoter Jason Miller. "We are looking forward to seeing Larry "The Spiderman" McBride and Dave Vantine give our racers and fans an amazing show at the last two IDBL events this season with 5-second, 240+mph passes!"
Remember… Support Those That Support Your Sport!

The next event for the Mickey Thompson Tires IDBL Series will be the 46th annual Orient Express Motorcycle U.S. Nationals at Atco Dragway on September 11-13, 2015. For more information on the Mickey Thompson Tires IDBL Series, visit www.RaceIDBL.com or connect with us on Facebook, Twitter and Instagram @RaceIDBL
2015 IDBL Schedule
18th annual Pingel Spring Nationals
April 24-26, 2015
Maryland International Raceway
29th annual MTC Engineering Summer Nationals
May 29-31, 2015
Maryland International Raceway
15th annual WPGC Bike Fest
July 24-26, 2015
Maryland International Raceway
46th annual Orient Express Motorcycle U.S. Nationals
Sept. 11-13, 2015
Atco Dragway
23rd annual DME Racing Fall Nationals
Oct. 2-4, 2015
Maryland International Raceway