Motorcycle drag racing legend Bob Carpenter has been involved in a lot of unique projects throughout his more than 40 years in motorsports. The cylinder head expert's latest endeavor is unlike any he's ever been a part of before. The former NHRA champion has now turned his attention to a 25-foot long Triumph streamliner and an opportunity to break a world speed record. The marvel of engineering showcases a pair of turbo-charged engines, heavily modified engines with shortened stroke and a ton of carbon fiber.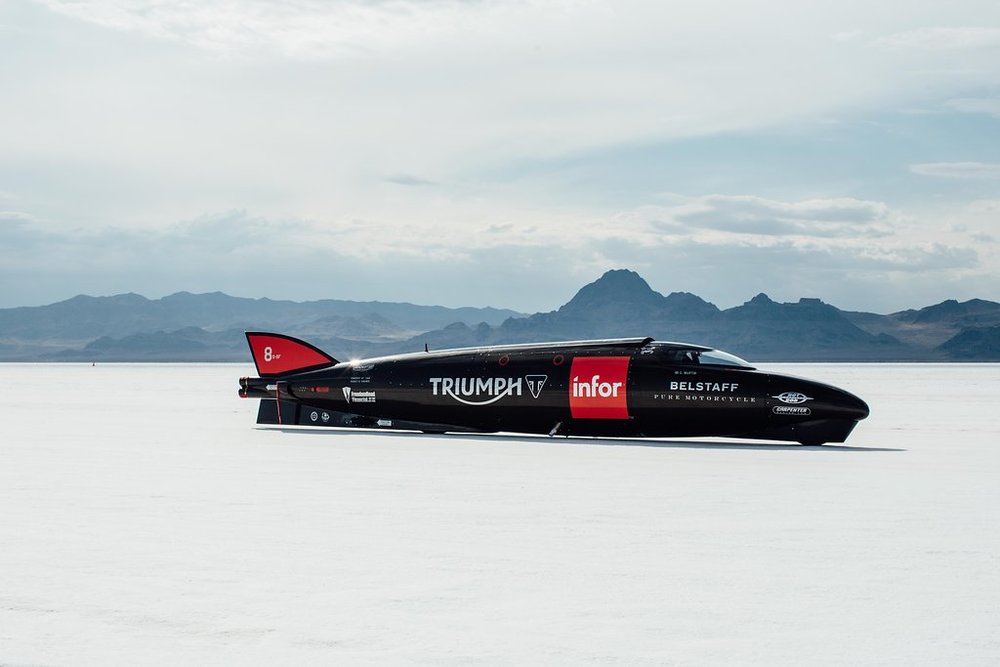 "We are extremely proud of it. These are serious bragging rights at stake," Carpenter said. "We are extremely excited."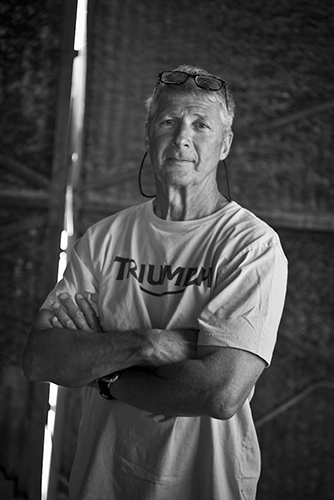 Primarily a Suzuki and Kawasaki guy for most of his career, Carpenter got involved in the Triumph motor a few years back and found tremendous success at the Brute Horsepower shootout at Daytona's Bike Week.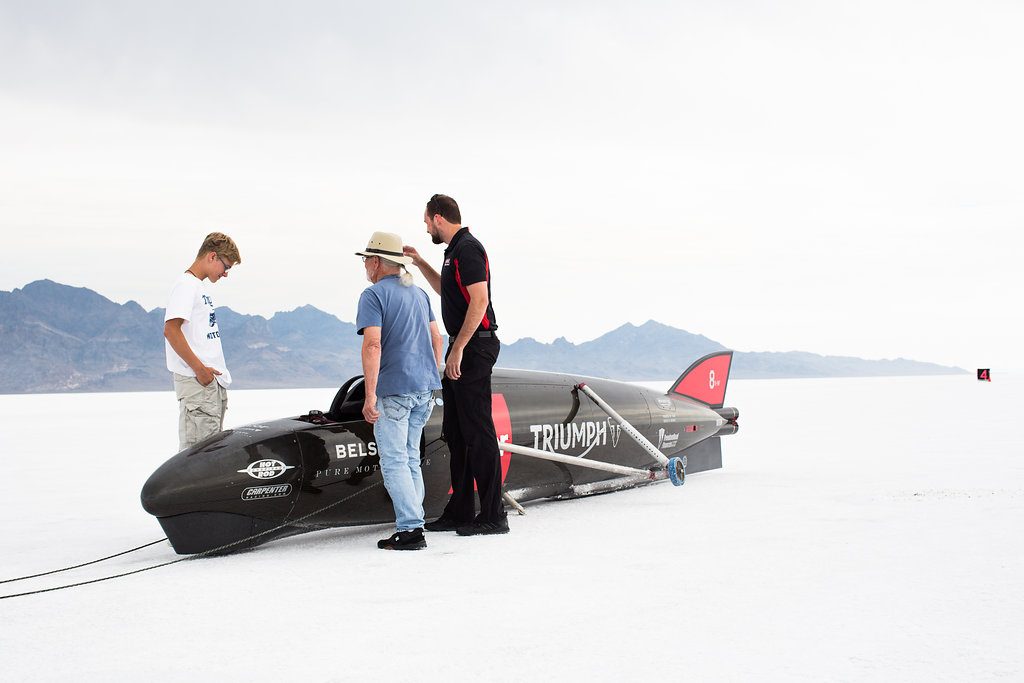 "We received a lot of attention when we won the Shootout," Carpenter said. "It inspired Triumph to go after the world record and they sent us over a bunch of bikes to get to work on."
It's a project that has required a lot of innovation.
Thinking outside of the box is nothing new for Carpenter. Contrary to the norm, the multiple-time drag bike racing champion and builder says he stopped using his flow bench 20 years ago.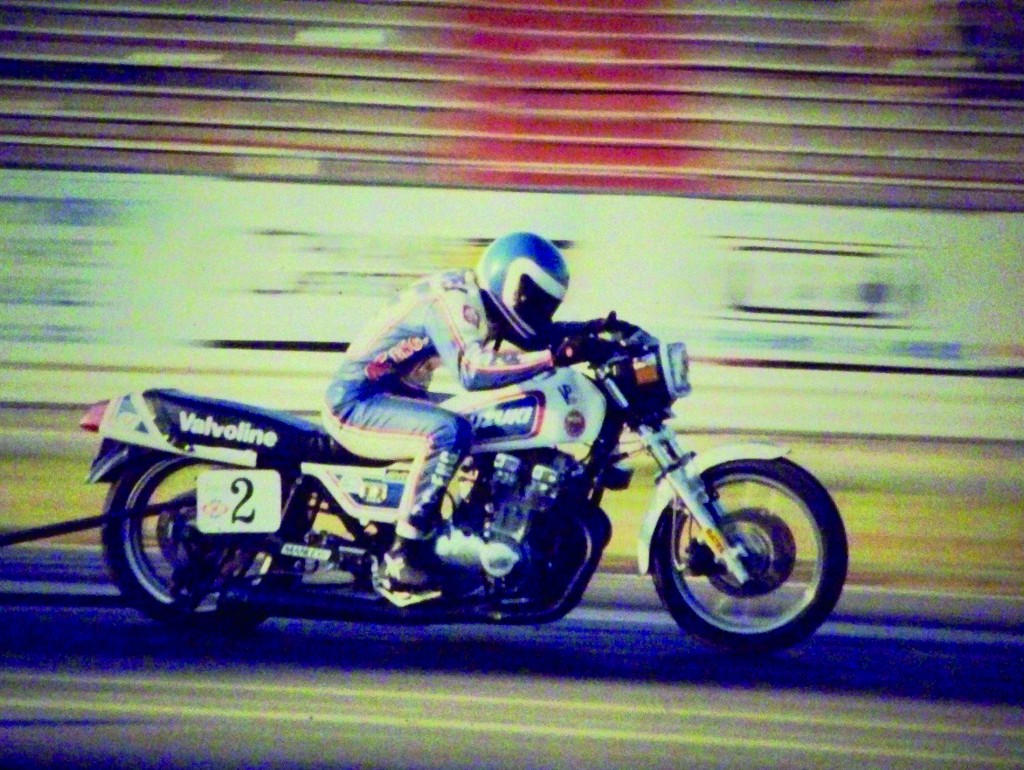 "It doesn't tell the truth. It's not the real picture. The flow bench can't really stay up with air speed of a running engine. At 81 times a second a cylinder fills, fires and exhausts. These little vacuum cleaner motors in these flow benches can't even come close to the air speed of an engine, which is close to supersonic," Carpenter said. "The only way to find out what works is trial and error with a thought and basis behind it."
That is about as much of a peek behind the curtain of Carpenter's speed secrets that he wishes to reveal.
"I can't tell too much. I can tell you this, the air does not want to turn. Air has a lot of weight at high speed," Carpenter said. "Try running out your front door and making a hard left, while keeping your shoulders stuck against the wall. You are not doing it. You will fly out five feet from the wall trying to make the turn. It's the same thing with air."
It's this unique and contrary-to-popular-belief way of thinking that helped earn Carpenter two NHRA Pro Stock Motorcycle championships against some of the sport's greatest racers. In one of his most memorable finals he beat the legendary Terry Vance in the final at Ontario Speedway before they closed it up.
To this day, it's what Carpenter is most proud of.
"Building our own engines in Pro Stock and going against the heavily sponsored teams with next to nothing," Carpenter said with a smile, when asked to recant his fondest racing memory.
Carpenter became renown for his Pro Stock Motorcycle expertise. He also found success in the AMDRA and NMRA on four and two-stroke motorcycles. It wasn't long before his his high-horsepower cylinder heads rose to popularity as well.
Today Carpenter is the largest seller in the Arab world of Hayabusa race engines and cylinder heads, producing some of the fastest naturally- aspirated motorcycles in the world.
But now the focus and goal is all about 376 mph.
At a test session in late August the rookie rider Guy Martin laid down a very optimistic run of 274 mph.
"He was restricted and was very impressive," Carpenter said. "We are thrilled at his potential."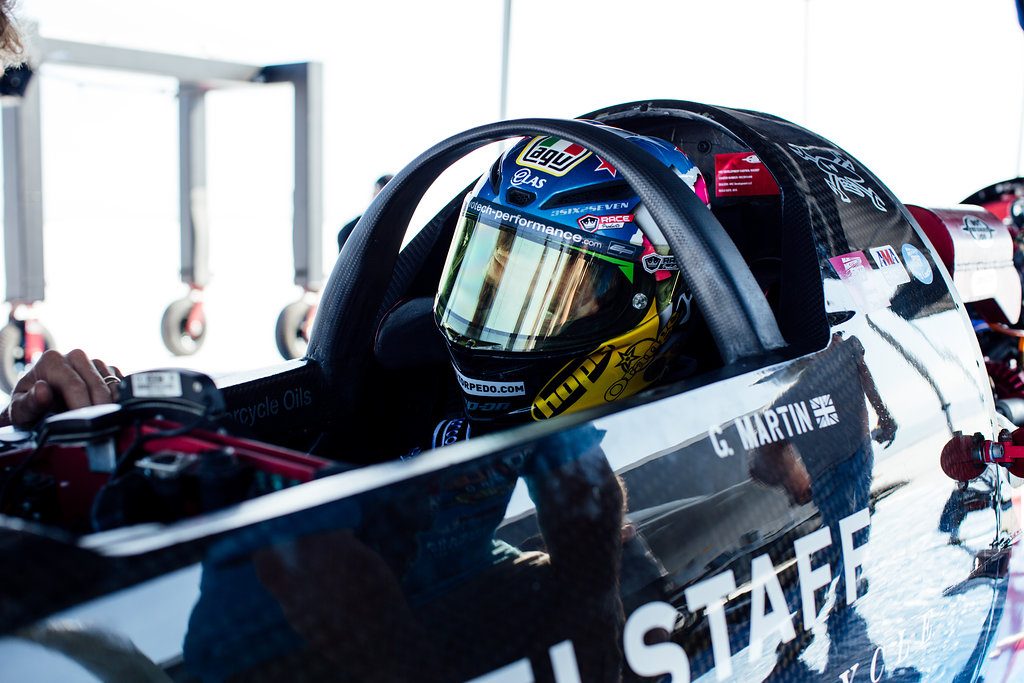 Carpenter says the key is to see how the streamliner will perform when it's not being restricted by throttle and boost.
"We've only used 300-400 horsepower out of the 1000 we have available," Carpenter said. "Get it up to speed, see what works."
Carpenter also says the team experienced so many problems and have so many bugs to work out, breaking 270 mph was a real accomplishment.
"We can clearly go 300 plus," Carpenter said. "We had some system problems. The track was a bit of a mess with a trench. The salt was crunchy to walk on and it was damp. The fact that he went that fast was frightening."
At a late September test session conditions proved to be worse.
"The salt was horrendous," Carpenter said. "It was like a mixture of wet sand and dry sand at the beach."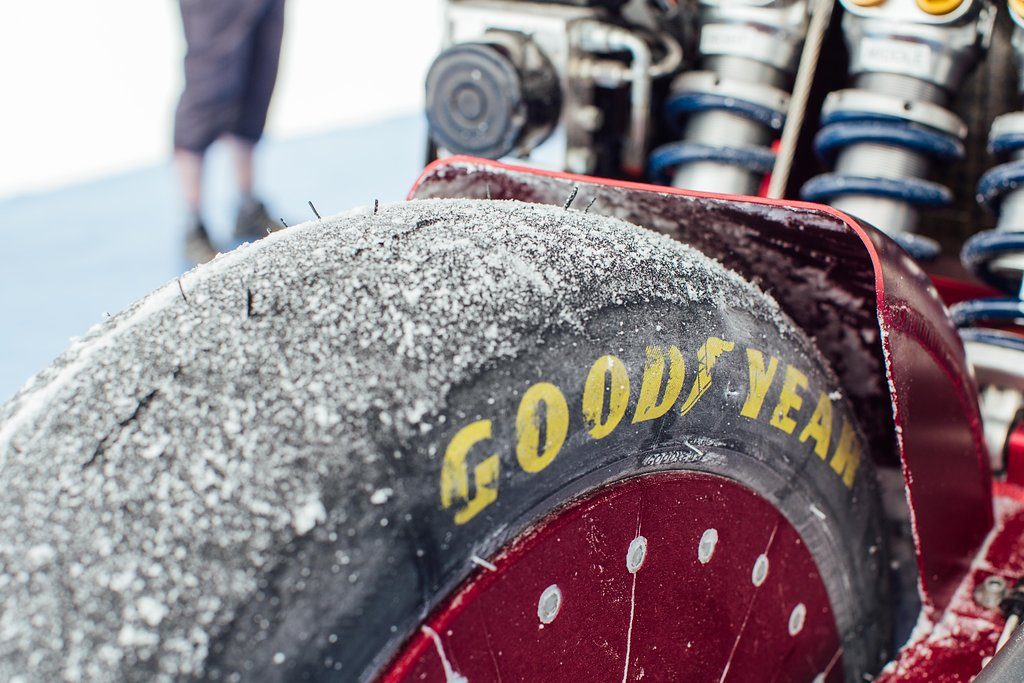 The team is continuing it's thorough research and development and hoping for better conditions moving forward.
For more check out the site http://triumphlandspeed.com/