The biggest name in the history of professional drag racing — "Big Daddy" Don Garlits — is headed to Bradenton (Florida) Motorsports park to test his record-breaking electric-powered dragster on Friday morning, during the first day of the annual IHRA Nitro Jam Southern Nationals. The Bradenton strip is Garlits' home track.
The 83-year-old drag racing legend came out of retirement one year ago to break the existing national speed record for electric-powered cars of 7.956 seconds/158.85 mph with a run of 7.53 seconds at 178.42 miles per hour. On his final pass, his near-silent dragster streaked the quarter mile at 184 miles per hour.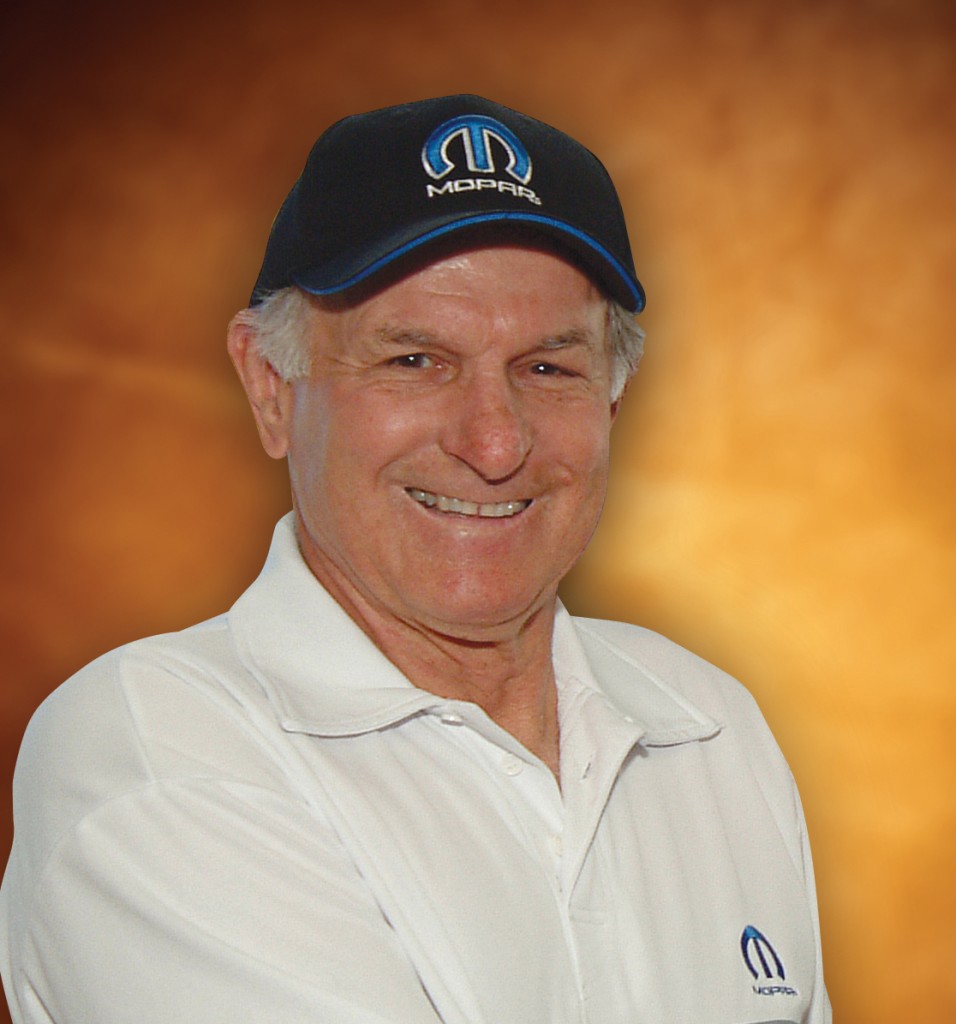 The car is named SR37. SR stands for Swamp Rat, a nickname Garlits picked up in the early days of the sport when he traveled west from his home in Seffner, Florida, to take on the biggest names in southern California. The car is powered by six GE electric motors and is rated at 1,500 kilowatts (nearly 2,000 horsepower).
Over a career that spans nearly seven decades, Garlits has won 17 national championships (including four IHRA world championship titles) and 144 events. While today's Top Fuel Dragsters routinely top 300 miles per hour, Garlits was the pacesetter in the 1960s by becoming the first driver to reach 200 miles per hour in the quarter mile in 1964, a speed mark that was thought to be unattainable.
The IHRA Nitro Jam Southern Nationals will take place Friday and Saturday at Bradenton Motorsports Park. Nitro Jam is "heads-up" drag racing entertainment – first racer to the finish line wins – in all five pro categories. The exciting show includes qualifying and eliminations for: Crower Pro Mod, AMSOIL Nitro Funny Car presented by Aeromotive, U.S. Bounty Hunters Pro Stock, Nitro Harley and Jet Dragster classes. Speed records are expected to be shattered thanks to the Florida track's close proximity to sea level.
Nitro Jam also will include spectacular, flame-belching runs by the U.S. Fire Force jet-powered fire truck. The antique 1940 Ford fire truck is powered by not one, but two jet engines and its top speed of 407 miles per hour was recorded recently on an old WW II airstrip.
The IHRA pit experience allows fans to tour the pit area, meet the drivers and take part in a number of fun family activities. A special attraction this year is the renowned Hollywood Cars of the Stars collection from the Miami Auto Museum at the Dezer Collection. The exhibit will include famous television and motion picture cars including the TV Batmobile from 1966, the General Lee Dodge Charger from the Dukes of Hazzard TV series and the DeLorean time machine from the 1985 cinema hit, Back to the Future.
Fans may save money by purchasing tickets in advance. Kids (ages 6-12) tickets are only $10.
SCHEDULE:
IHRA NITRO JAM SOUTHERN NATIONALS – Bradenton, Florida
Friday, April 17
Pre-race ceremonies – 6:45 p.m.
First round of Nitro Jam qualifying – 7 p.m.
Second round of Nitro Jam qualifying – 9 p.m.
Saturday, April 18:
Third round of Nitro Jam qualifying – 2 p.m.
Pre-race ceremonies – 4:45 p.m.
First round of Nitro Jam eliminations – 5 p.m.
Second round of Nitro Jam eliminations – 7 p.m.
Final round of Nitro Jam eliminations – 8:30 p.m.
Schedule subject to change.
TICKETS: AFFORDABLE FAMILY ENTERTAINMENT – KIDS TICKETS ARE ONLY $10.
www.nitrojam.com
ADVANCE TICKET PRICES
Friday Adult — $20.
Friday Child (ages 6-12) — $10.
Saturday Adult — $25.
Saturday Child (ages 6-12) — $10.
All tickets include a free pit pass.
Bradenton Motorsports Park is located at 21000 SR 64 in Bradenton, Florida. For more information, please call (941) 748-1320 or visit www.bradentonmotorsports.com.
Headquartered in Norwalk, Ohio, the International Hot Rod Association (IHRA) promotes professional, semi-professional and local level racing for drivers of all levels. The Nitro Jam Drag Racing Series is a North American professional drag racing series comprised of events in major cities throughout the United States and Canada. The IHRA also oversees multiple sportsman racing programs including the Summit Racing Equipment Pro-Am Tour presented by AMSOIL, Summit Racing Equipment SuperSeries presented by AMSOIL and Summit Racing Equipment Tournament of Champions presented by AMSOIL. For more information on IHRA Motorsports visit www.ihra.com or the official Facebook, Twitter and Instagram pages @IHRA.