DENSO Products and Services Americas, an affiliate of leading global automotive supplier DENSO Corp., has partnered with Pro Stock Motorcycle racer Angie Smith as her lead sponsor for four weekend contests of the 2017 NHRA Mello Yello Drag Racing Series. The first event, the NHRA Four-Wide Nationals, takes place April 28-30 at Smith's hometown racetrack, zMAX Dragway in Concord, N.C.
After extensive off-season testing, Smith is racing on DENSO Iridium spark plugs for the entire 2017 season. A member of the Matt Smith Racing Team, she is within three points of breaking into the top 10 rankings for a shot at the championship.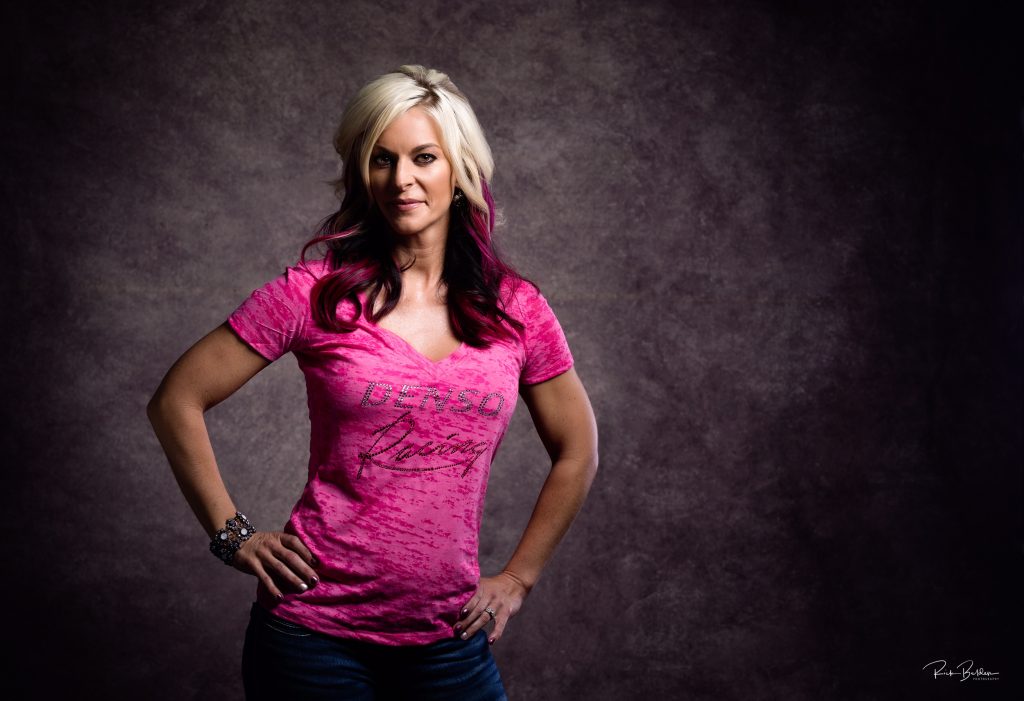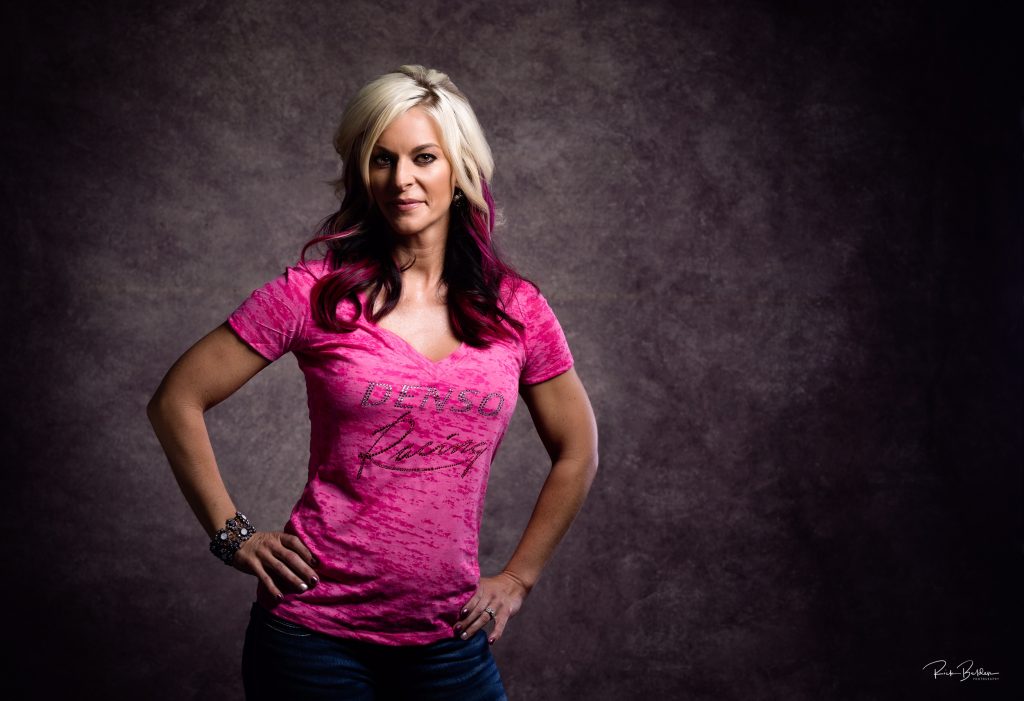 "I started off the season with a lot of momentum and I'm getting great results on the track," said Smith, who rides a Buell V-Twin at speeds of nearly 198 mph. "I am on a mission to get our DENSO Pro Stock Motorcycle into the winner's circle this year!"
"We're proud to sponsor Angie and support her ongoing success," said Joseph Mejaly, senior vice president of Operations, Sales, Strategic Planning and Marketing at DENSO Products and Services Americas. "She's a top competitor and an experienced technician and we have very high expectations for her."
In addition to the North Carolina race, DENSO will be Smith's lead sponsor at the July 28-30 Toyota Sonoma Nationals in California, the Sept. 29-Oct. 1; AAA Insurance Midwest Nationals in Illinois, and the Oct. 26-29 Toyota Nationals in Las Vegas.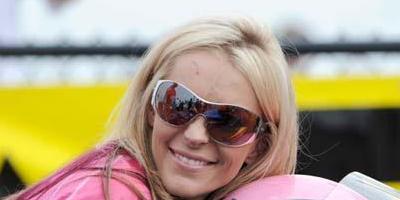 Born and raised in Kernersville, N.C., Smith started racing competitively in the Outlaw Pro Street class where she was known by her maiden name, Angie McBride. In 2004, she captured the Outlaw Pro Street championship. During those years, a fierce rivalry ensued with competitor Matt Smith. A top-ranked Pro Stock Motorcycle racer with 18 career wins to date under his belt, he invited her to join Matt Smith Racing in 2008. They married in 2009.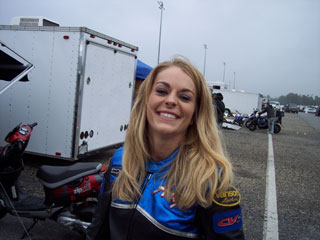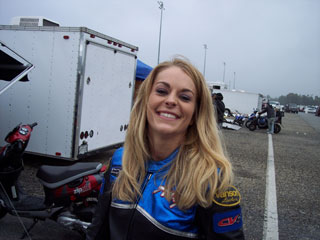 DENSO served as the title sponsor of the March 31-April 2 NHRA Las Vegas Nationals and is a supporting sponsor of all 24 races in the 2017 Mello Yello series. DENSO is also a product sponsor of Matt Smith Racing.
At every race, fans will find DENSO's full line of spark plugs at Nitro Alley, the midway where they can learn more about and purchase DENSO plugs. Throughout the series, DENSO also posts race and product updates on Facebook, Twitter, Instagram and YouTube.
For nearly half a century, DENSO has sponsored world-class motor sports, including NHRA, NASCAR, Formula One, World Rally Championship and Super GT races. In addition to spark plugs, alternators, radiators and engine management systems are among DENSO's precision original equipment and replacement auto parts that professional drivers and pit crews count on for the best performance under the most competitive racing conditions and motorists rely on every day.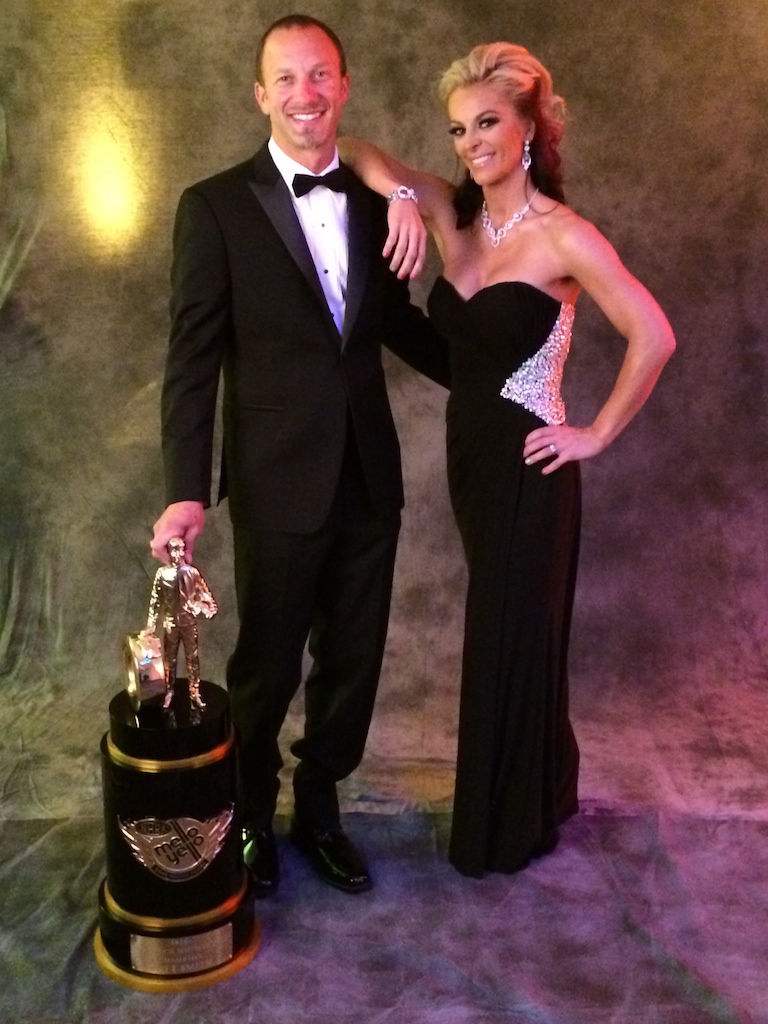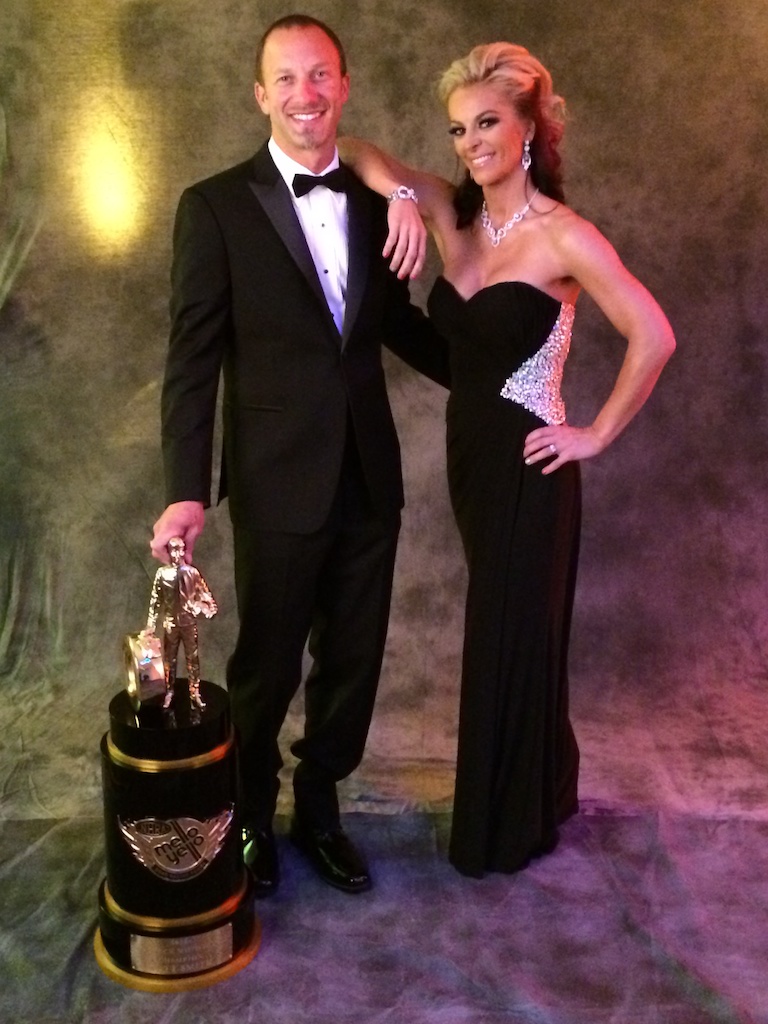 More information on DENSO spark plugs, as well as DENSO's comprehensive lines of auto parts, is available at retail stores, wholesale distributors and www.densoautoparts.com.
About DENSO Products and Services Americas, Inc.
DENSO Products and Services Americas, Inc. is an automotive components sales, remanufacturing and distribution company that employs 500 people in Long Beach and Murrieta, Calif. The company's product line includes heavy-duty and automotive alternators, starters, oil, cabin and air filters, spark plugs, AC compressors, oxygen sensors, ignition wires, fuel pumps, fuel injectors and wiper blades. DENSO Products and Services Americas supplies parts for original equipment service dealers, independent aftermarket service centers and retailers. In addition, the company distributes heavy-duty diesel and electrical components, portable commercial air-conditioning units and industrial robots. For more information, go to www.densoautoparts.com.
About DENSO Corporation
DENSO Corp., headquartered in Kariya, Aichi prefecture, Japan, is a leading global automotive supplier of advanced technology, systems and components in the areas of thermal, powertrain control, electronics, information and safety. Its customers include all the world's major carmakers. Worldwide, the company has more than 200 subsidiaries and affiliates in 38 countries and regions (including Japan) and employs more than 150,000 people. Consolidated global sales for the fiscal year ending March 31, 2016, totaled US$40.2 billion. Last fiscal year, DENSO spent 8.8 percent of its global consolidated sales on research and development. DENSO common stock is traded on the Tokyo and Nagoya stock exchanges. For more information, go to www.globaldenso.com or visit our media website at http://www.globaldenso.com/en/newsreleases/media-center/.
About DENSO in North America
In North America, DENSO employs more than 22,000 people at 30 consolidated companies and affiliates. Of these, 25 are manufacturing facilities located in the United States, Canada and Mexico. In the United States alone, DENSO employs more than 14,000 people in California, Michigan, North Carolina, South Carolina, Tennessee, Kentucky, Georgia, Iowa, Ohio, Pennsylvania, Texas and Arkansas. DENSO's North American consolidated sales totaled US$9.9 billion for the fiscal year ending March 31, 2016. For more information, go to www.densocorp-na.com.