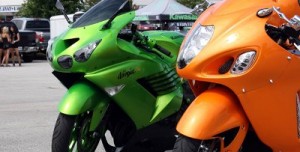 Happy New Year! Now which motorcycle are you going to buy?
A trip to a dealer with a comprehensive inventory of 2012s will leave most shoppers with a multitude of factors to consider. Even drag racing enthusiasts need to carefully ponder their options. There is no longer an obvious choice. The factory machines are quicker than ever and come equipped with technology and power riders and racers of the past could only dream about.
We asked some of the most knowledgeable and skilled industry insiders what they would purchase this year. There were no criteria or specific classes to build for. The question was simply, "What would you buy if you walked into your local motorcycle shop today?" Let's find out what some of our resident straight-line experts would pick.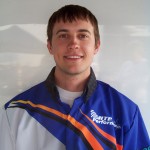 Ryan Schnitz – New product developer at Schnitz Racing, multi-time champion and first street bike racer to record a six-second pass.
"If I was buying a new bike to eventually build a bike for class racing (Crazy 8's, Real Street, Pro Street etc.) or to modify heavily with nitrous, turbo or a large engine ,then I would go with a Hayabusa. There is a very large aftermarket product selection; it's easy to convert to a track-only bike with many options from different vendors. There is a vast amount of knowledge on that engine and it's proven to withstand heavy mods.
The ZX-14 is great for both the track and the street, but with any new model you have a delay in the aftermarket parts availability and options. You're stuck keeping it mostly stock for the first year. Also the ZX-14 is not the best platform for converting to a track-only race bike without spending more time and money than you would on other models."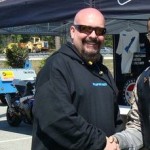 Brock Davidson – Owner of Brock's Performance Products and the first man to put a street bike into the seven-second zone.
"I would choose the 2012 Kawasaki ZX-14R as my personal street bike. I've reached a point in my life where I'm not interested in wrenching on bikes or dealing with broken or erratic, temperamental machines – it's 100% reliable, bolt-on performance for me. I want to walk out into my garage, push the starter button and have a bike that is every bit as at home comfortably cruising through a park or navigating my favorite twisties as it is scorching my local quarter mile. I have always been a stock wheelbase fan and loved the Super Sport class. When you look at the fact that the new 14R rolls up onto my dyno with 192 rear wheel horsepower off of the showroom floor and will most likely push 220 horsepower after we are finished with our complete bolt-on, pour-in, goodie package, it will place a serious whoopin on all four bikes we used to win our AMA Dragbike Super Sport National Championships with – without ever cracking a cover on the engine. That's hard to beat. I'm afraid it's going to take a built motor Busa to keep up with it and I'm not brand-loyal enough to mess with that kind of effort on my street bike, that's why I own Busa race bikes."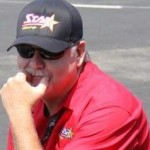 George Bryce – Star Racing owner and six-time NHRA champion.
"I would get a 2012 Harley Road King. I would drive it to Star Racing and disassemble the engine and make a plan to deliver 125 to 130 rear wheel horsepower.
They come with 75 to 80 RWHP and you cannot pass an 18 wheeler with your girl on the back. There's too much weight and very poor power, plus they run hot.
(Editor's note – Bryce is saying the bike is heavy, not his girl.)
(Editor's note to George – You owe us $20 for making this save.)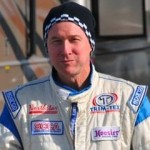 I would create a Star Racing version. It would be a 60's or 70's style of "old school hot rod" power with very modern and up-to-date tuning with EFI for adult drive-ability, girlfriend wheelie power and big rig pass-ability!"
"7-0" Joe Koenig – NHRA champion and former AMA/Prostar Prostock record holder – currently retired from drag racing.
www.Trim-Tex.com
www.Drywallart.com
"I just bought a 2012 KTM350 XCFW 4 stroke enduro bike that I will use for ice racing and fast woods riding."
Rickey Gadson– Kawasaki-backed, nine-time world champion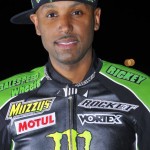 "The Kawasaki ZX-14 has more power and torque than any other street bike out there. It doesn't take much RPM to get it off the line.
This motorcycle was designed to settle the issue of supremacy. It went from 1352cc to 1441cc. Kawasaki increased the stroke by four millimeters and made a ton of improvements. The cam profiles, pistons and intake ports have changed. Twisting the throttle past 4,000 RPM may result in a sensation not entirely different than what astronauts feel breaking free from earth's gravitational pull. This motorcycle produces more power than any other motorcycle Kawasaki has ever built, by a long shot."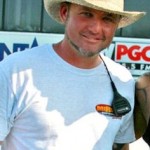 Jason Miller – MIROCK official, former record holder and instructor at Jason Miller's Street Bike Seminars.
"The only two options in my head would be either the 2012 Kawasaki ZX-14 or the 2012 Suzuki Hayabusa. It's hard to ignore the track record of the ZX-14 the last few years, as it has even made a believer out of the most diehard Suzuki fans. I have always been partial to the Hayabusa as most of my experience has been with the big Suzuki, and with so many parts available in the aftermarket industry it would have to get the nod for me. You can't argue with countless Pro Street, Pro Sportbike, 60", Heavy Hitters, and Outlaw Championships. No other motorcycle has achieved what the Hayabusa has in the last decade."
Cecil Towner– HTP Performance crew chief and tuner of the first six-second Pro Street Bike.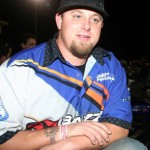 "I think for a drag racer, you still have to choose the Hayabusa . Even with the new ZX 14 out I'm not impressed with the horsepower. It's 1441cc's. A Gen2 Hayabusa at 1441cc's makes 230+ horsepower. The fact is the Hayabusa has been the small block Chevy of drag racing for the last decade. You can do anything with this bike and the aftermarket is flooded with great accessories.
I also think that the real tough competition in 2012 is with the 1000cc bikes. Every company makes a great product. For a drag racer the new ZX10 is a beast. Make some small mods and you got a light weight 190+ HP monster. I'm really anxious to get my hands on the new GSXR1000 . I think some people have not really given this bike a shot in the last couple of years, but it's still the famous GSXR. The Yamaha R1 is a great bike but never really made it on the drag strip. The Honda CBR1000 has some drag strip potential. Hell if anything put a turbo on it and you got a cool Pro Street Bike.
The biggest disappointment for me is the BMW 1000RR. It came out swinging. But besides pipes and very few bolt-on accessories, nobody really makes any cool stuff for it. Plus why buy a BMW when you can do all necessary mods to a Kaw or Suz and still spend less than the BMW cost off show room floor, and be ready for the race track?"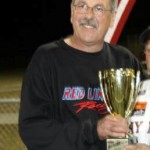 Larry "Spiderman" McBride – 10-time champion, world's quickest drag racer and owner of Cycle Specialist.
"As a drag racer, I would have to choose the Hayabusa. There are so many parts available and the motors are extremely strong and fast. The Busa is very easy to work on. It's the easiest motor I have ever built.
The bike has been out since 1999. It has surpassed the run of the legendary GS. That's a long history. Here's a bike that has been made for 12-13 years and everyone and their brother makes parts for it. That's attractive to me. GSRXs are great but they have changed so many parts over the years. Nearly all of the parts on a Hayabusa from 1999-2012 are the same. I like the looks of the ZX-14 better, but I still have to go with the Busa."
Totals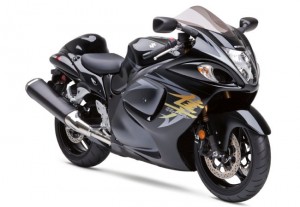 2012 Hayabusa picked by: Schnitz, Miller, Towner and McBride
MSRP – $13,999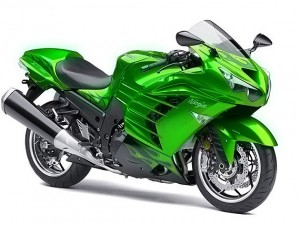 2012 ZX-14R picked by: Davidson and Gadson
MSRP $14,699-$14, 899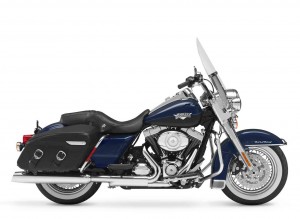 2012 Harley Road King picked by: Bryce
MSPR – $19,599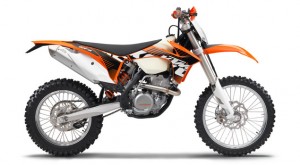 2012 KTM 350 XCF-W picked by: Koenig
MSRP – $9,149
The experts have spoken. Who do you side with? Which 2012 model would you choose and why? We want to hear from you in the comment box below.