Larry "Spiderman" McBride, his brother Steve and Team Dave Vantine crew chief Greg Pollard started up Vantine's new, state-of-the-art Top Fuel Bike for the very first time this past weekend at McBride's Cycle Specialist shop in Newport News, Va.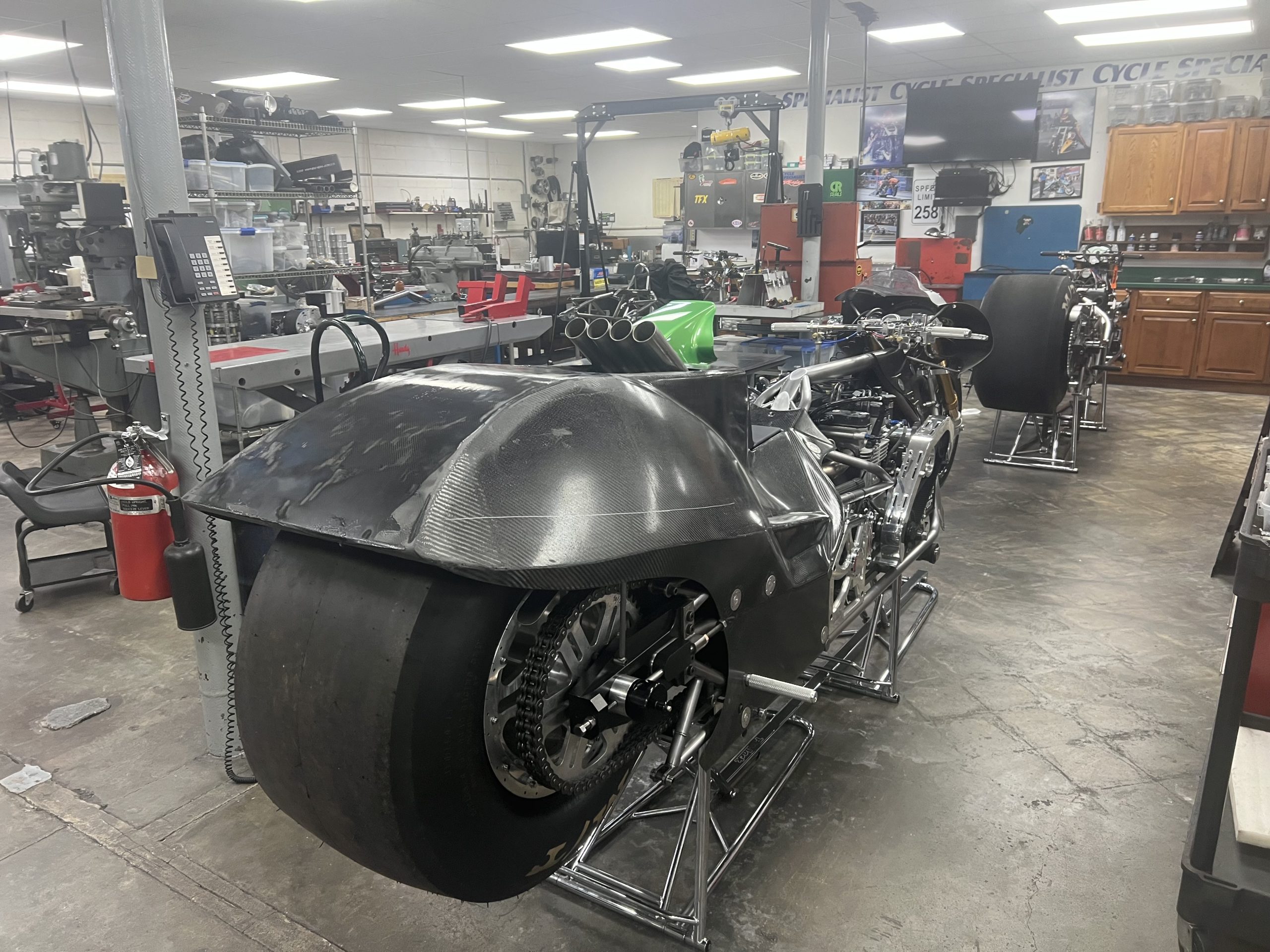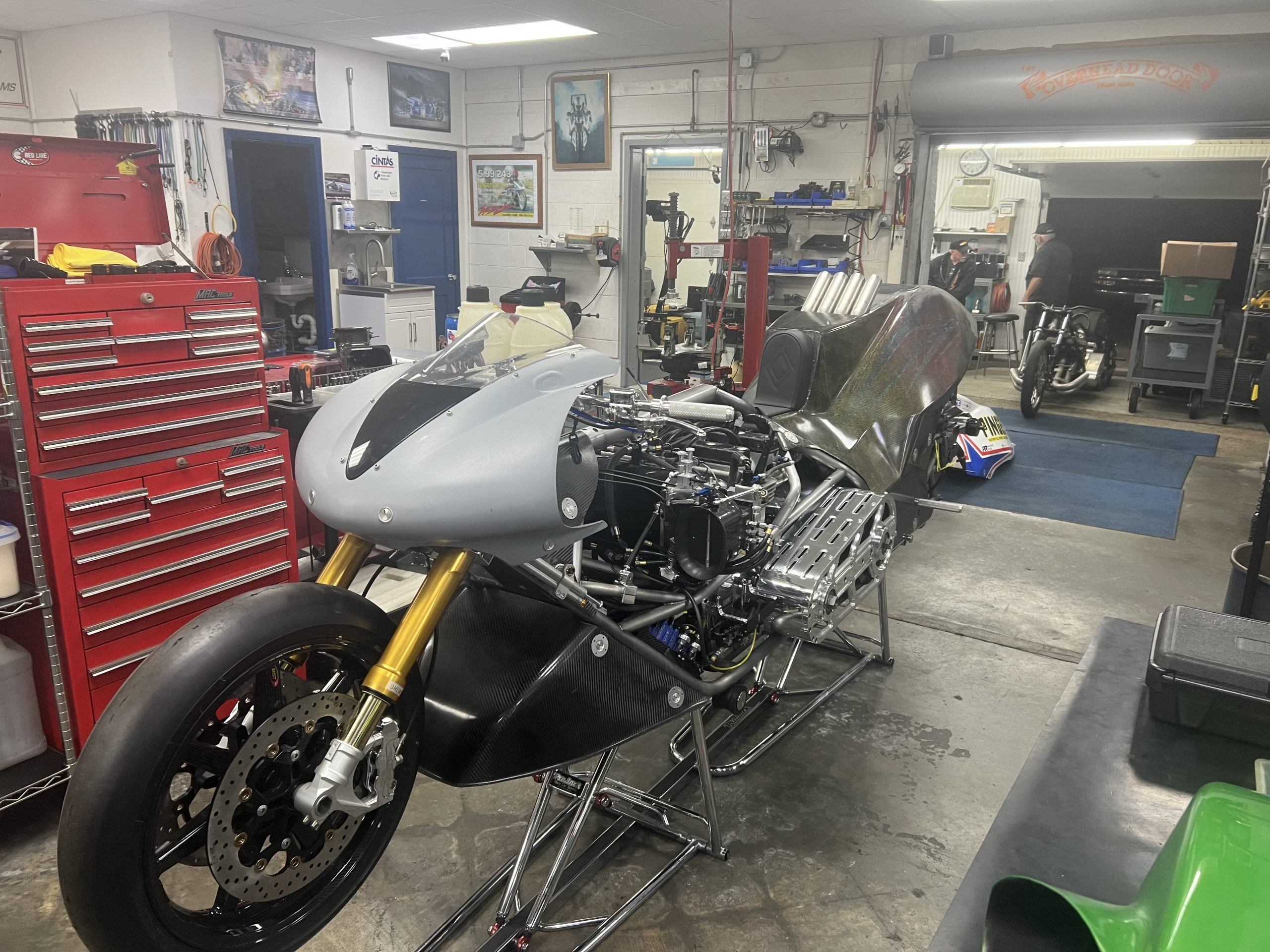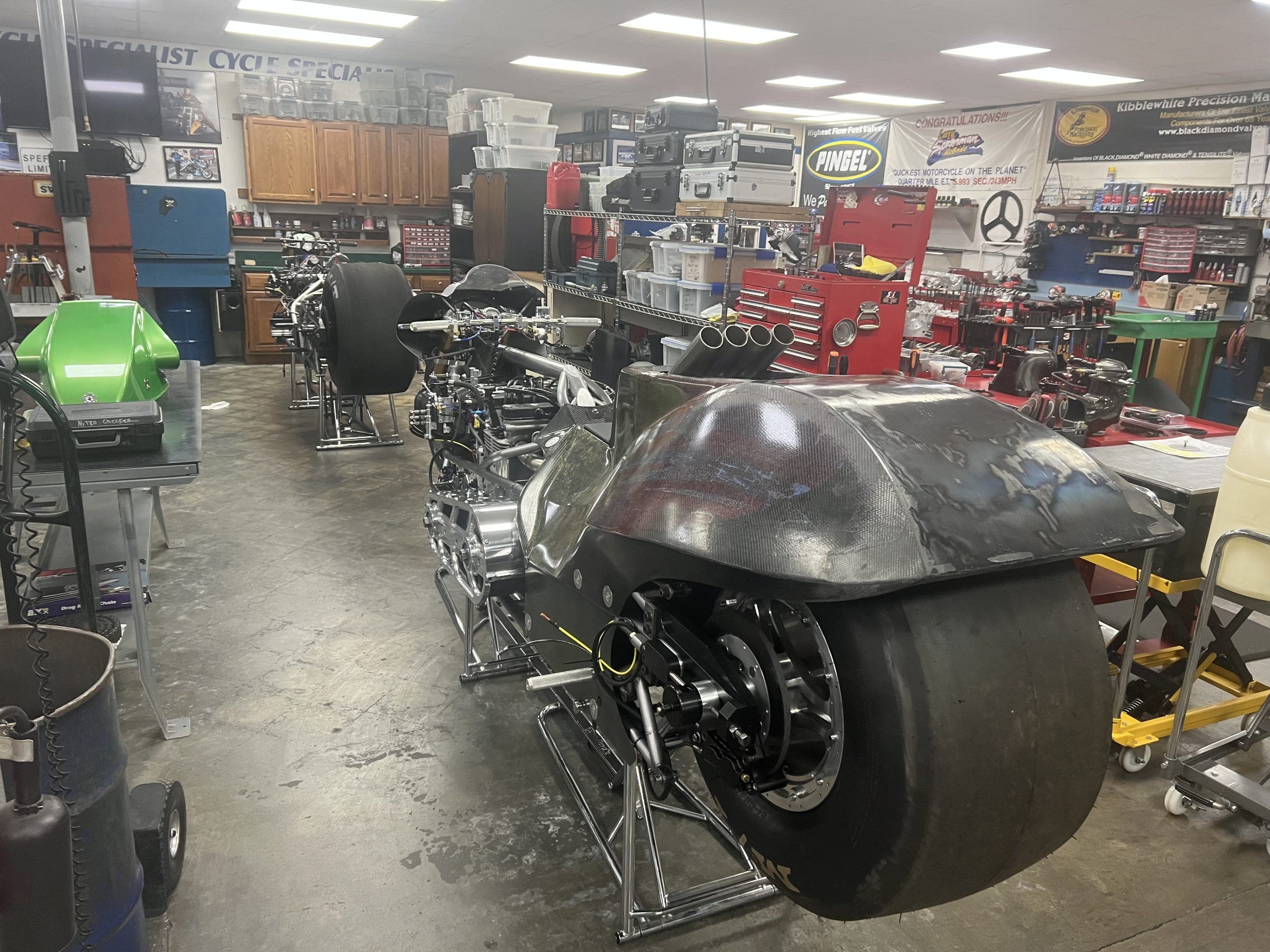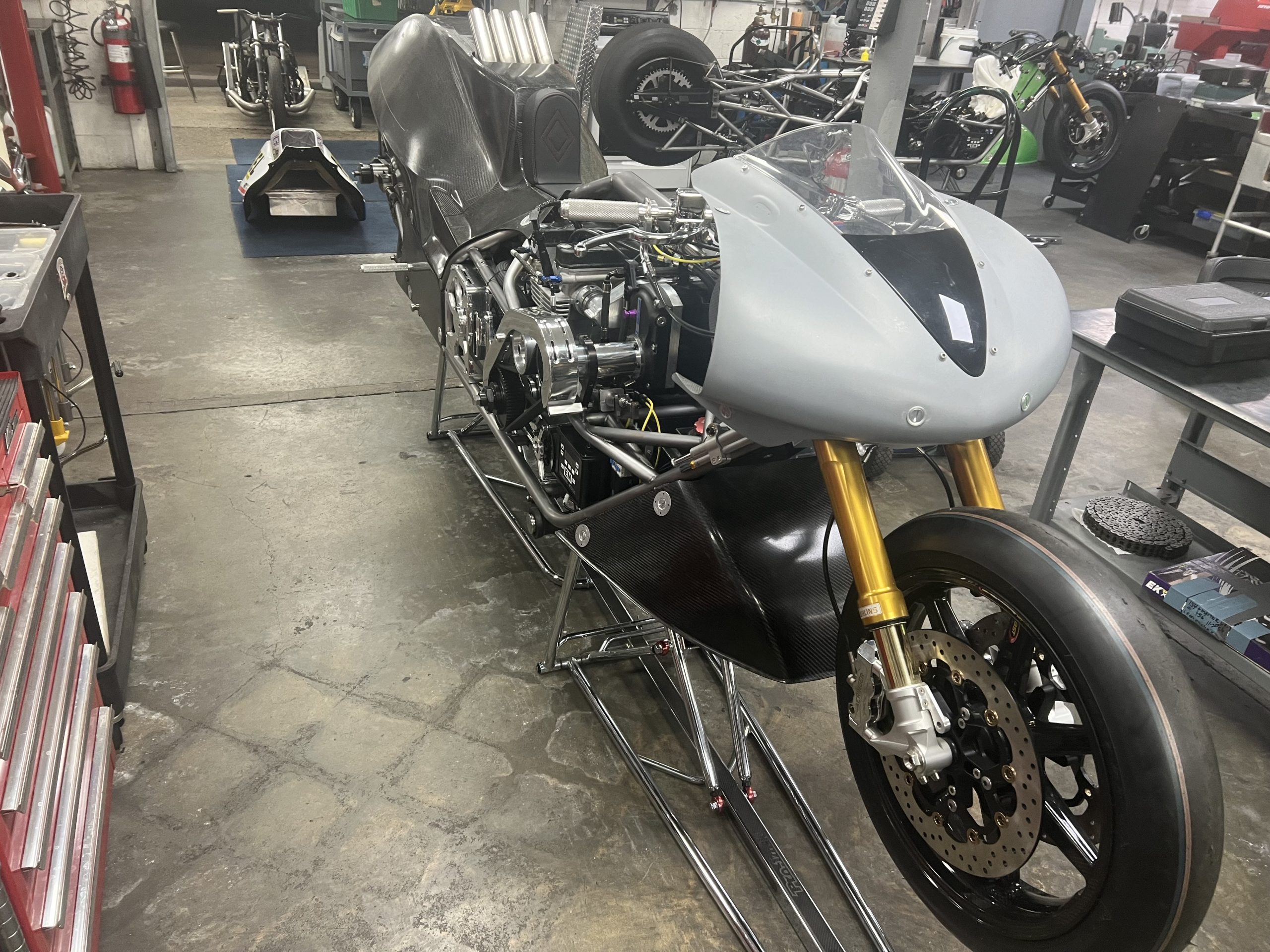 The modern machine is very similar to McBride's and the one he built for Jimmy "The Hulk" Brantley.
Team Vantine is hoping to test the bike before the end of the year if possible, with the goal of racing it in 2024.
On Vantine's current ride "The Yellow Bullet" the talented New York-based rider became the second quickest active Top Fuel Motorcycle racer at 5.71.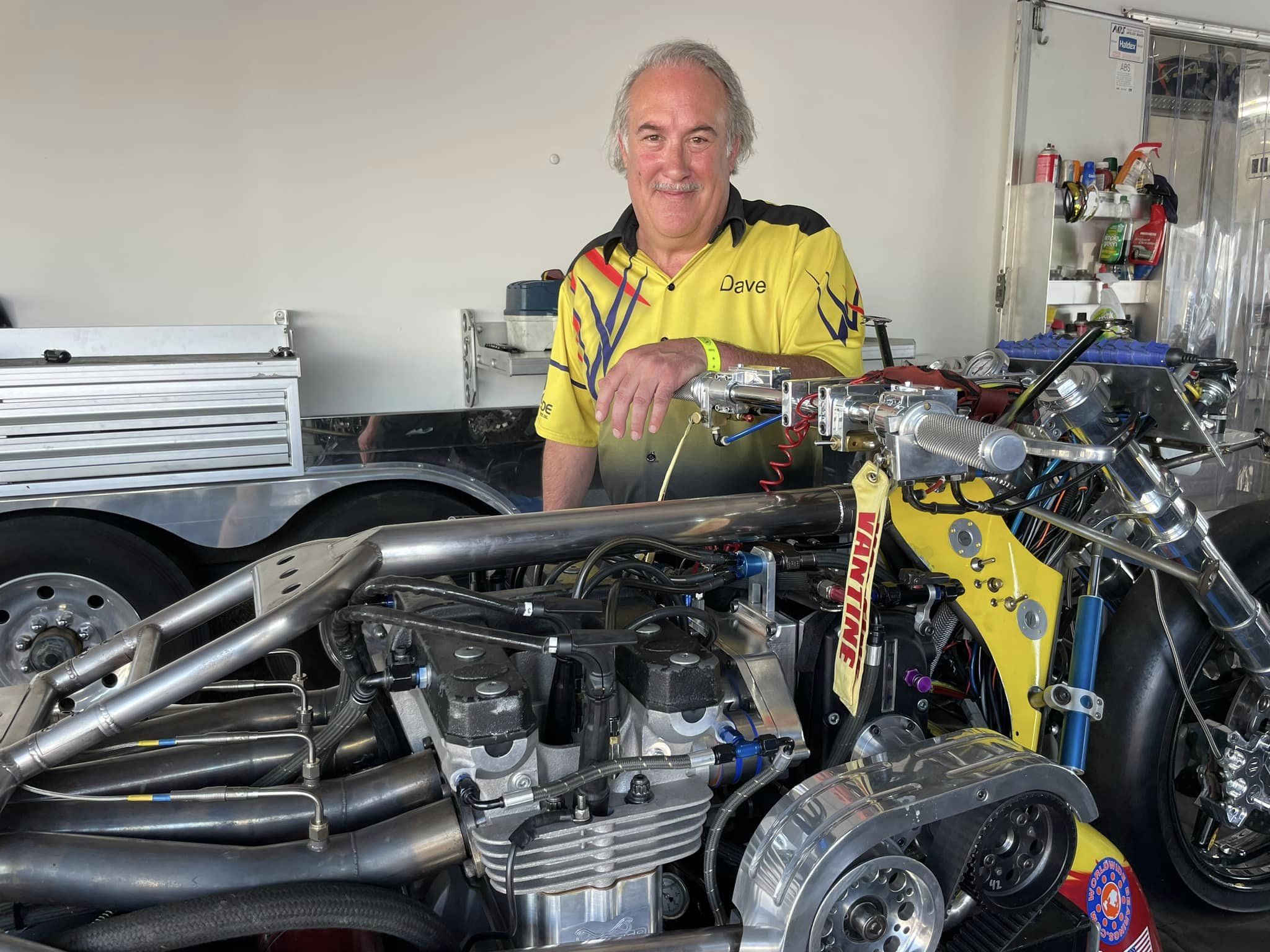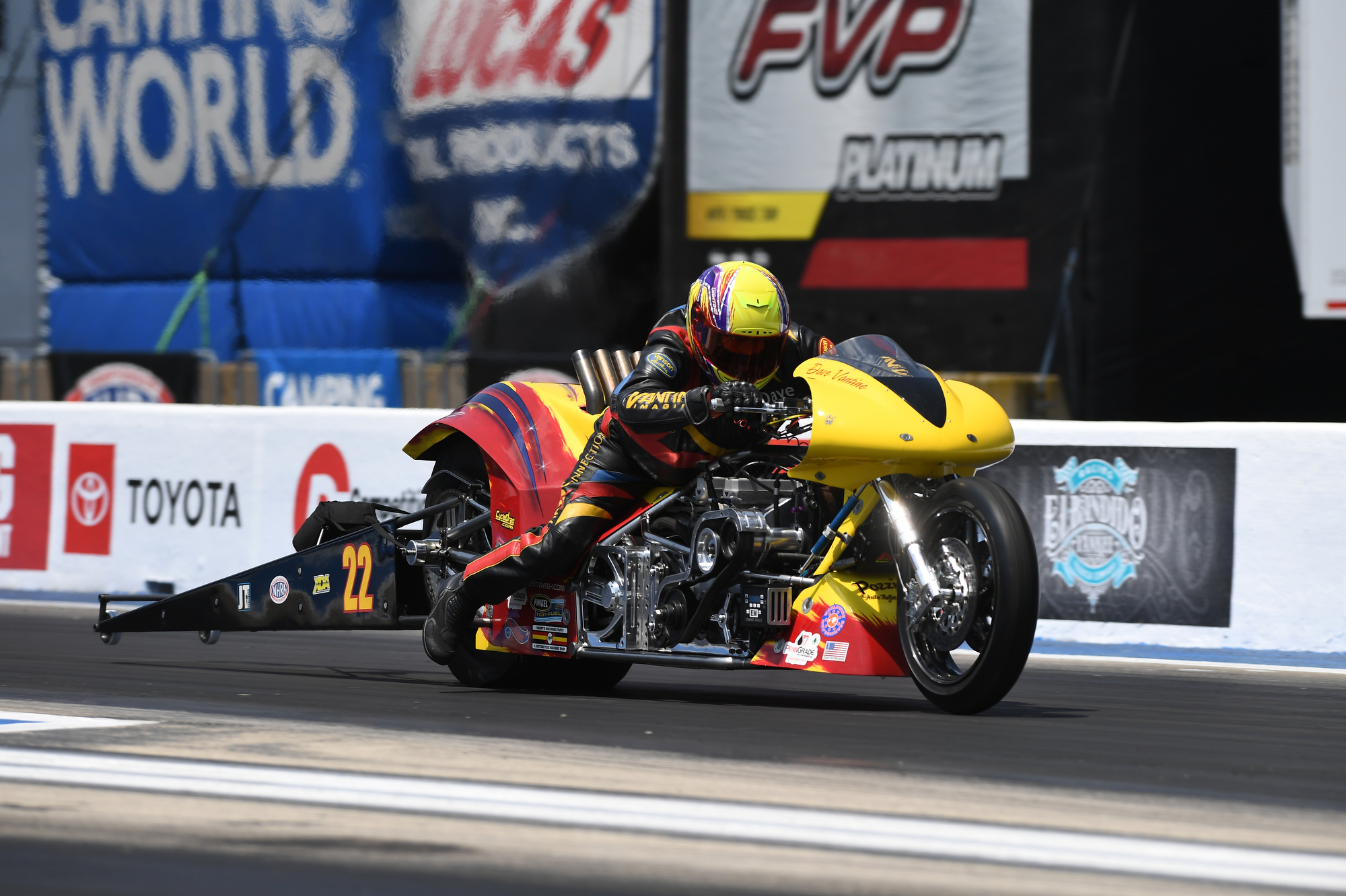 Vantine would like to drop the "Yellow Bullet" to a new personal best before turning to his latest creation if possible.
Pollard's brother Geoff, and former rider of the "Yellow Bullet" is one of the leading candidates to take the seat on Vantine's old bike when the new one is ready.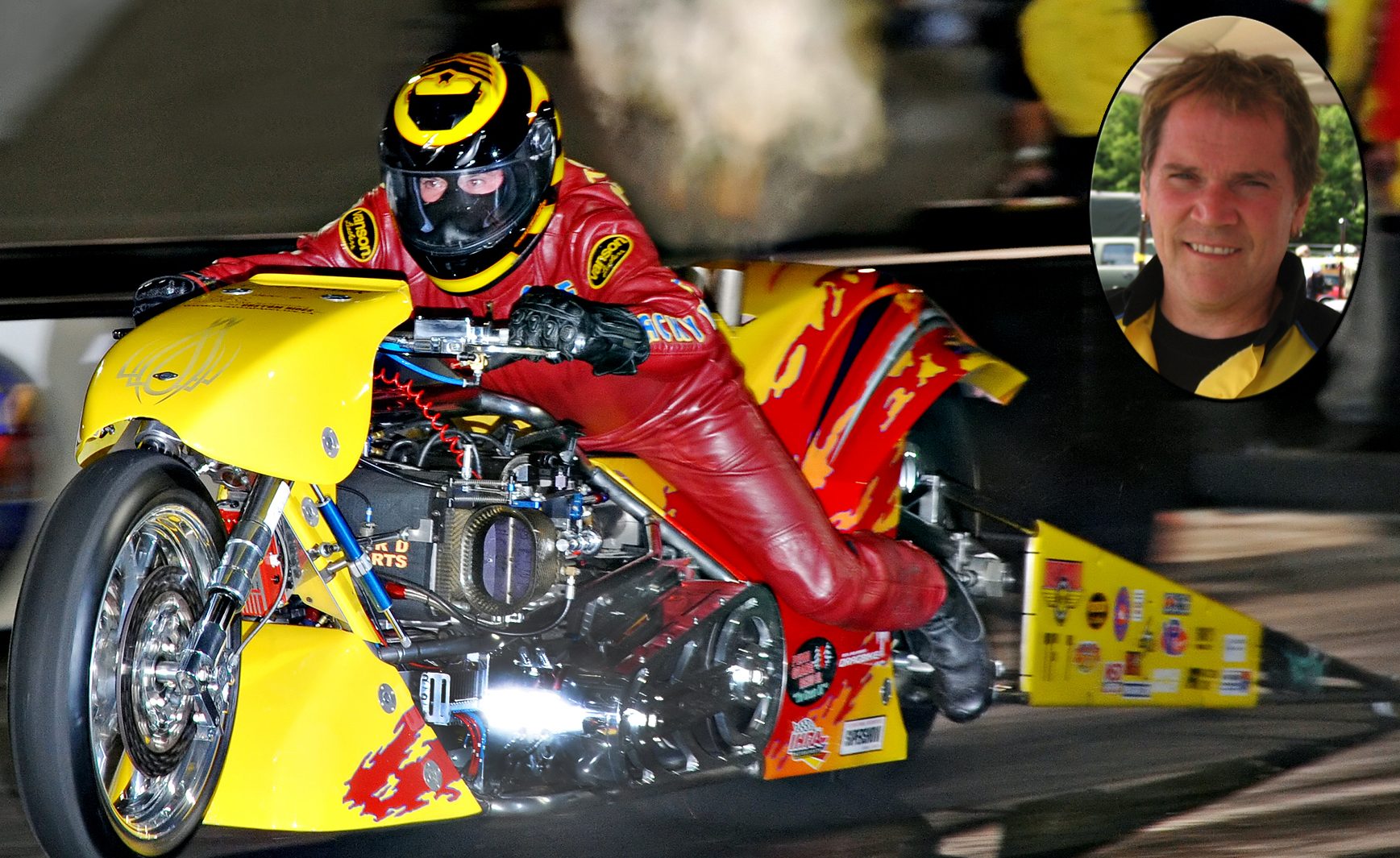 The future looks bright for Team Vantine and Top Fuel Motorcycle.
There are more videos on the Cycledrag Youtube channel (please subscribe here) and the Cycledrag Facebook page (Please like here) and more will be coming soon. Check back daily.