Enjoy some historic dragbike racing footage in the Cycledrag.com Classic Top Fuel Motorcycle Fantasy Challenge – Comment With Your Picks!
Cycledrag.com has uncovered a gem. The field is set for this classic Top Fuel Motorcycle race. The race took place at Atlanta Dragway in 1987.
This is a fun way to recognize and rememebr some of the great dragbike racers of yesterday, or in the case of Larry McBride, Chris Hand and Larry Hayes, talented and tenacious racers who are still at it today.
In round one it will be Mark Miller vs. Mile Malone, Elmer Trett vs. Larry Hayes​, Larry McBride​ vs. Chris Hand and John Sands vs. Roalnd Stuart!
Eliminations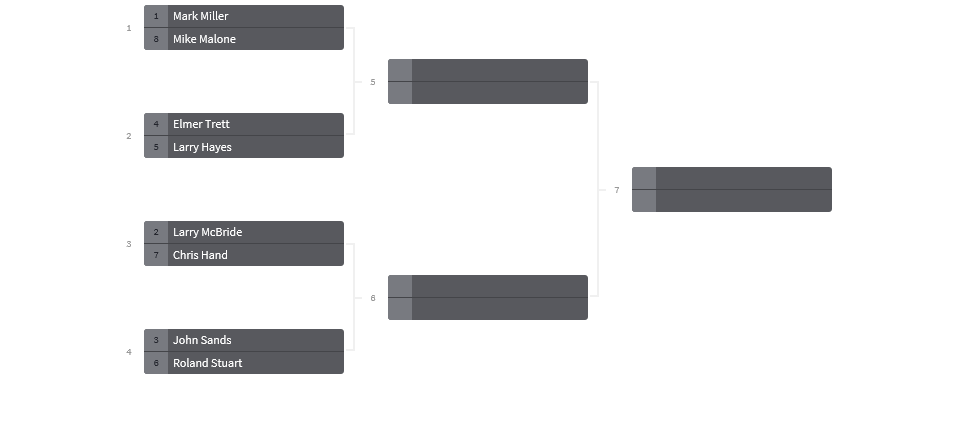 Eliminations
Round 1
Mark Miller vs. Mike Malone
Elmer Trett vs. Larry Hayes
Larry "Spiderman" McBride vs. Chris Hand
Roland Stuart vs. John Sands
Semifinals
Mark Miller vs. Elmer Trett
Larry McBride vs. John Sands
Final
Elmer Trett vs. Larry McBride
Event Newspaper Coverage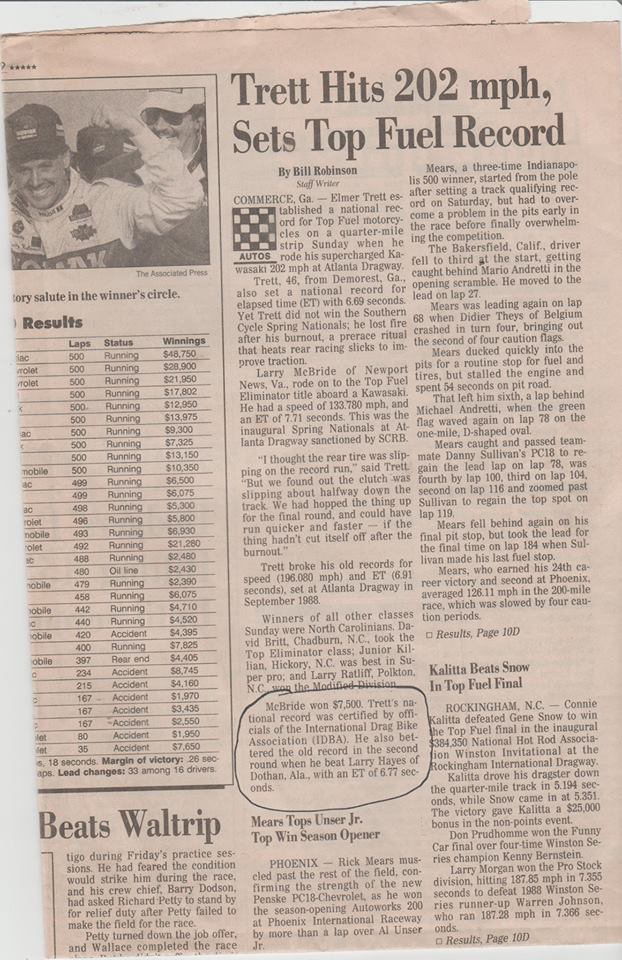 Qualifying
Round 1
Mike Malone
Elmer Trett
Mark Miller
Larry McBride
Round 2
Elmer Trett
Larry McBride vs. Mike Malone
Mark Miller vs. John Sands
Roalnd Stuart vs. Chris hand