'"Matho" did it again.
The eight-time Australian Top Fuel Motorcycle Champion Chris Matheson ,took the win at Australia's biggest Drag racing event, the 54th Winternationals from Willowbank Raceway, June 10-12.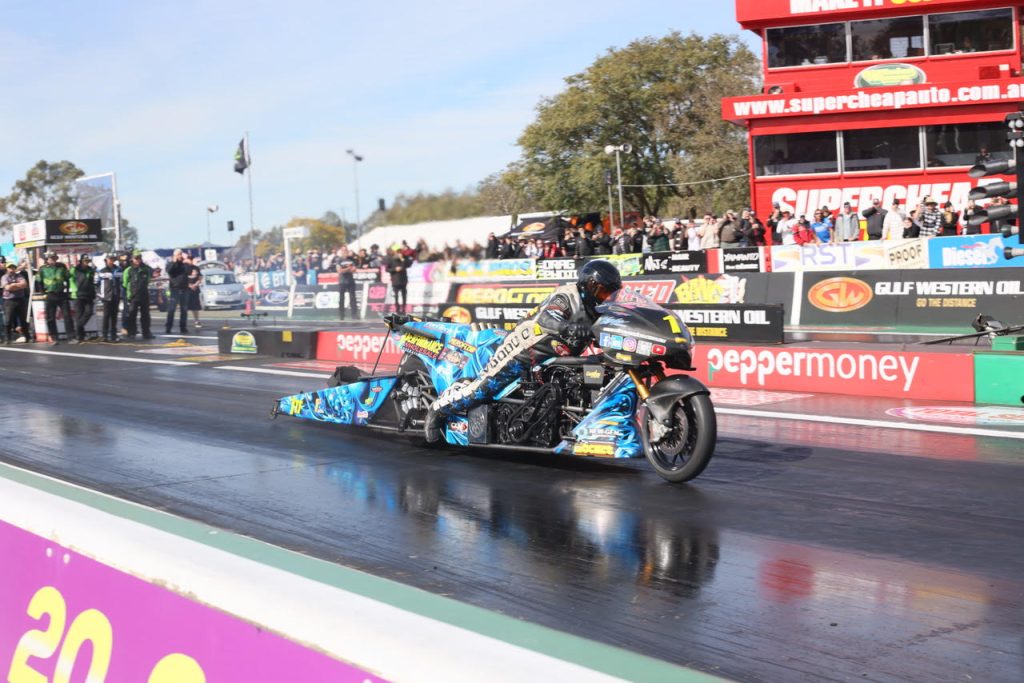 The illustrious race saw some 300+ entries ranging from Top Fuel Nitro Funny Cars to Junior drag racing motorcycles .
Matheson was in a class of his own as he has been yet again all season, clocking a best event ET time of 6.02 at over 225 MPH or 360 KPH.
Matheson was some half a second quicker that the next closest competitor underlining his dominance in the class.
Matheson said the event was not without our challenges.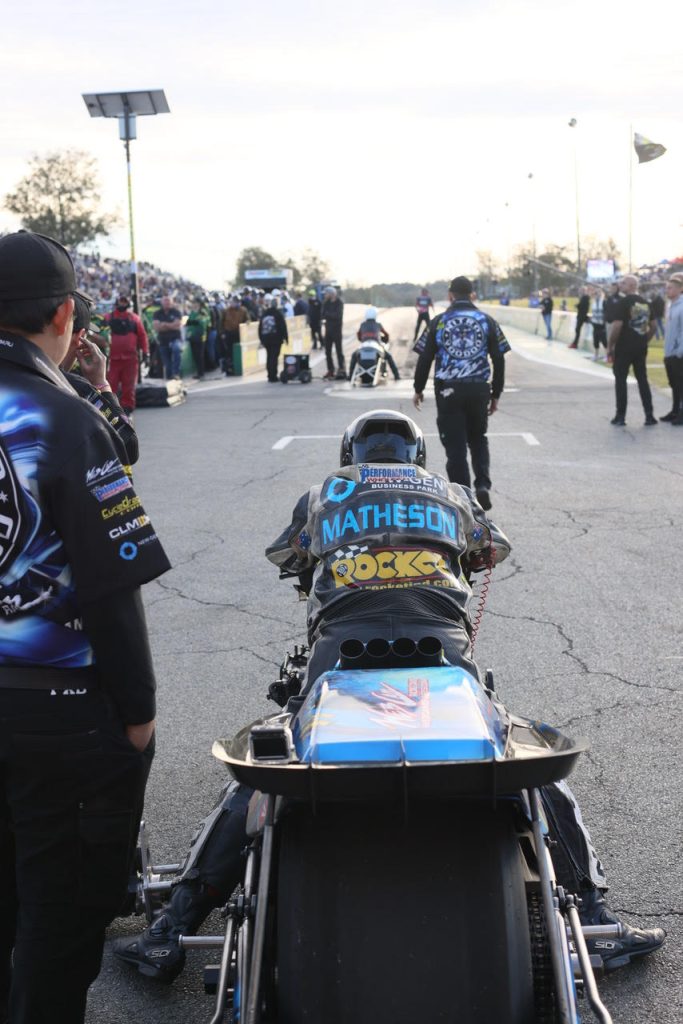 "We destroyed multiple rear tires and really had to step up to keep up with the seven rounds of qualifying and racing, Matheson said. "It was a huge event for the Team and I."
Matheson smoked the tire on a few occasions however stepped it up when required, and got the result.
"On race day only an hour and a half from the first race we noticed a small leak out of one of the cylinder studs so we quickly swapped out the engine to be sure we had a good engine for three runs," Matheson said.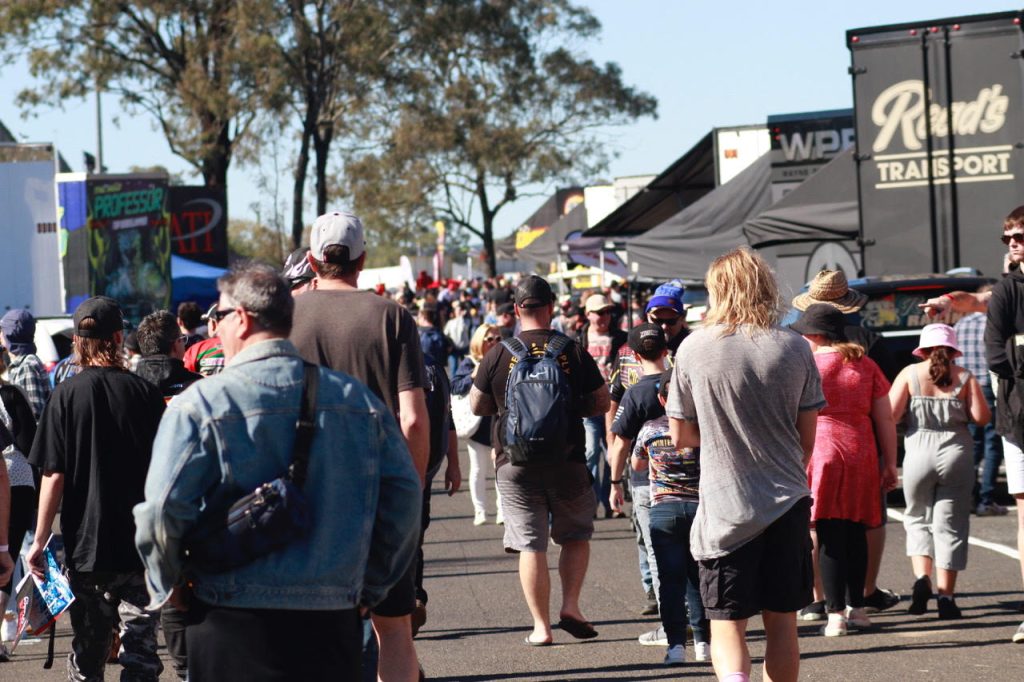 Top qualifying with a solid 6.02 at 225 , Matheson set the tone and went on to the final. Matheson faced off with Mark Drew on his new Romine Racing Nitro Harley fresh from the stables of Legendary brothers Mike and Jack Romine. Jack came out from the USA to oversea the running of the bike at the Winternationals and to deliver the new machine in race trim.
Romine won over the Australian fans with his expertise knowledge and friendly hospitality .
The final saw Matheson light up the rear tire at the hit, however Drew could not control his bike and crossed the center line, taking out the timing blocks disqualifying himself .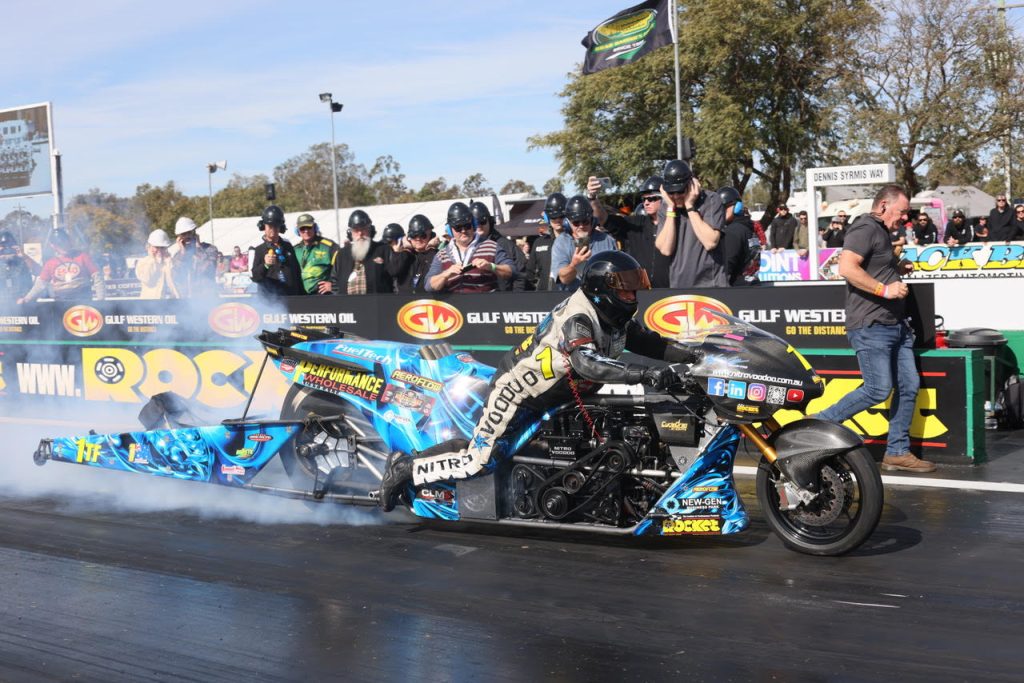 "We had put some power in the bike ,maybe a little to much however we got the win," Matheson said. "I just want to thank all my Team and sponsors family, supporters for all the works they do to keep us winning ,well done and a big thanks to our fans cheers."
There are more videos on the Cycledrag Youtube channel (please subscribe here) and the Cycledrag.com Facebook page (Please like here) and more will be coming soon. Check back daily.
To take advantage of some amazing discounts at Brock's Performance, click – http://brocksperformance.com?aff=12
USE cycledrag5 coupon code.