It's been an awe-inspiring, unpredictable, rollercoaster of a year for Australia's first and only five-second drag bike racer Chris "Nitro Voodoo" Matheson, but it just keeps getting more compelling.
One goal has been achieved and another has been set.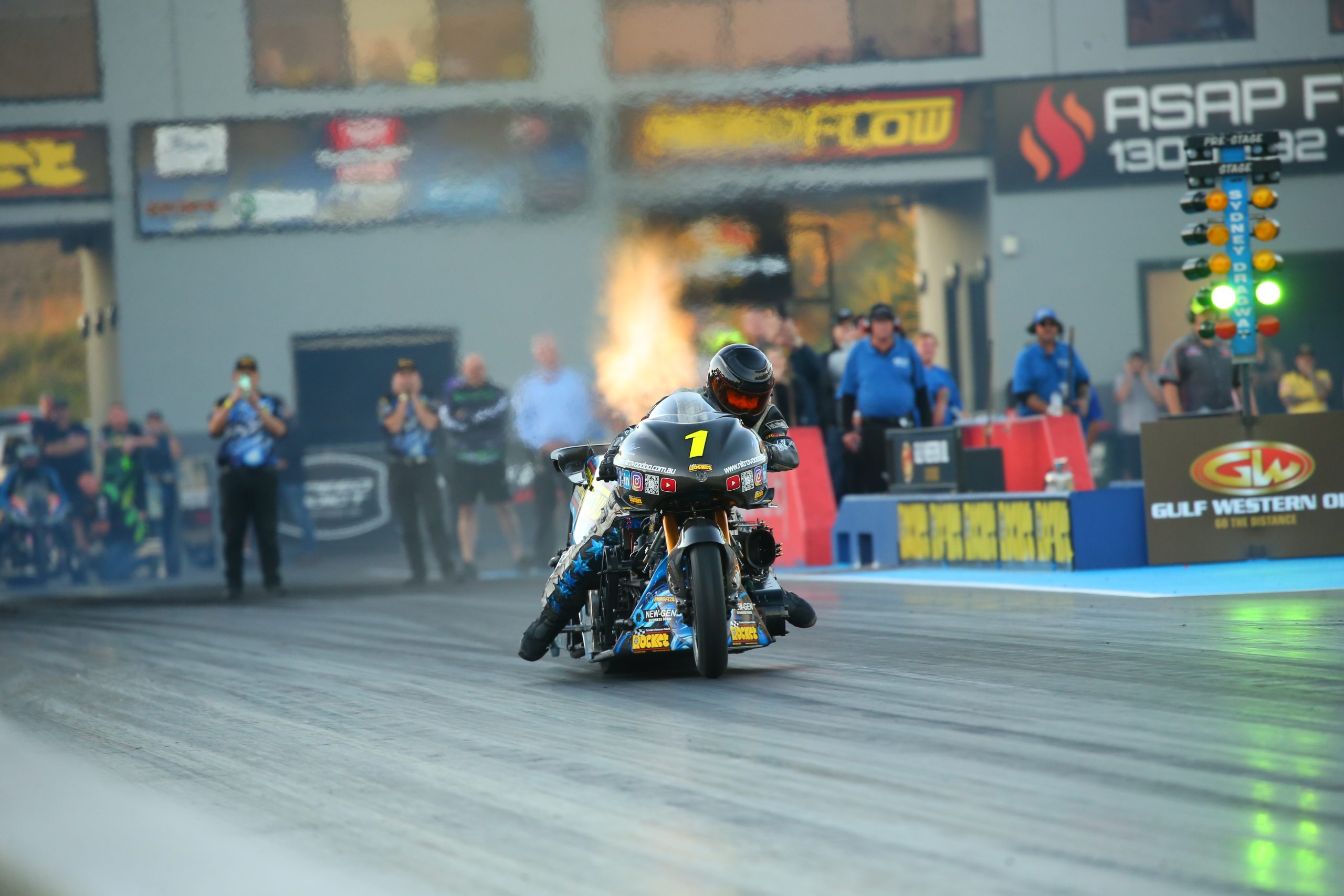 Last May "Matho" realized a dream a decade-in-the-making when he smashed a coveted performance milestone, clocking a staggering 5.92 seconds at over 232 mph (370 kph) in the quarter-mile (400m) to become the first Australian motorcycle drag racer to reach the elusive five-second zone.
The news that would follow was perhaps even more shocking for fans, as Matheson would announce his retirement from riding and made plans to put his historic and innovative four-cylinder Top Fuel Motorcycle in the Brisbane Motor Museum.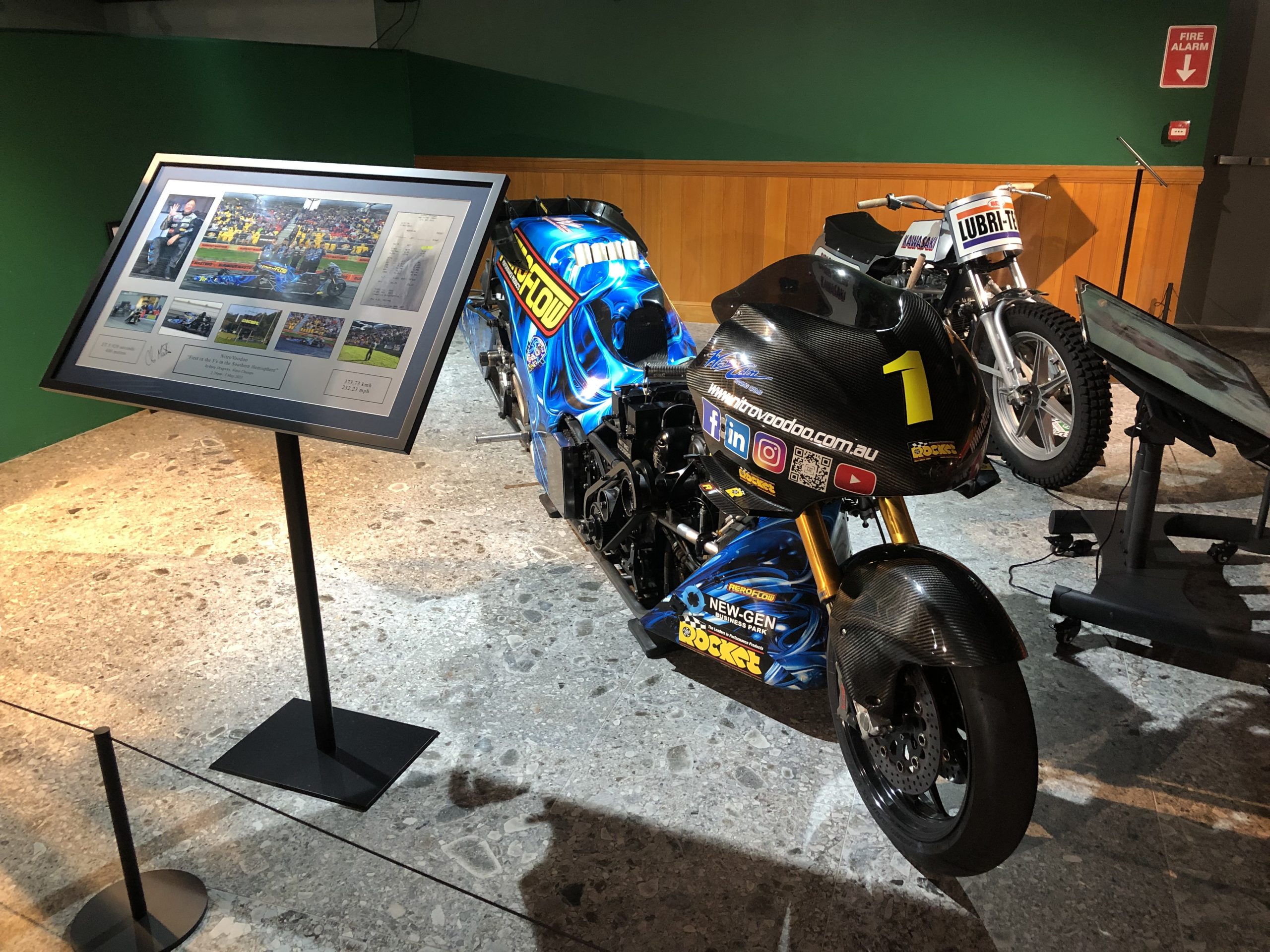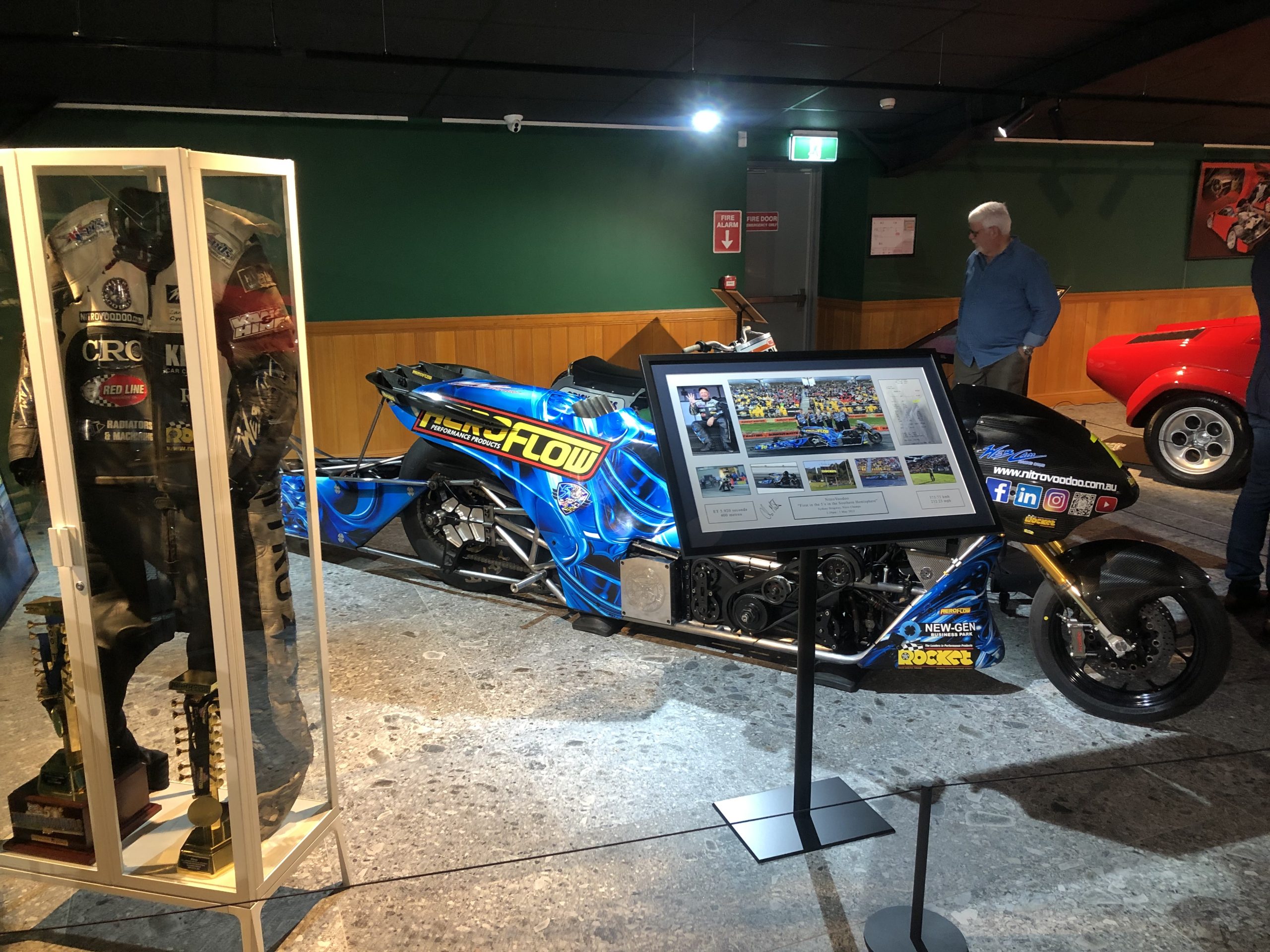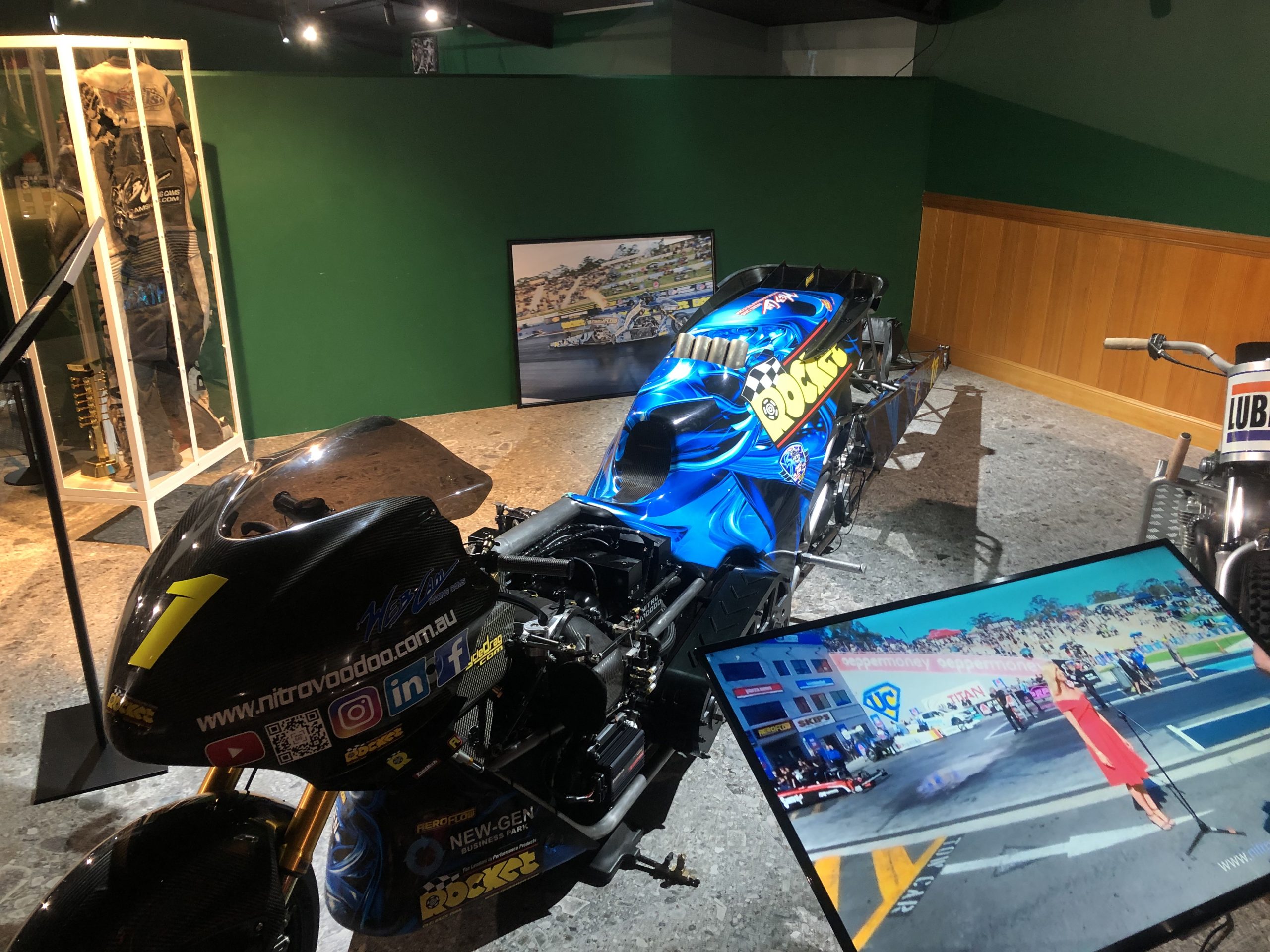 The extreme rigors of high-level Top Fuel Motorcycle racing can take a toll on the body and at 63-years-old, still facing consequences of past racing injuries, Matho decided getting out of the saddle was the best choice for his health.
"I think from a riding perspective I'm past my best. If you are not 100-percent right physically, don't get on," 63-year old Matheson said. "I'm just worn out and you have to be on your game in this sport."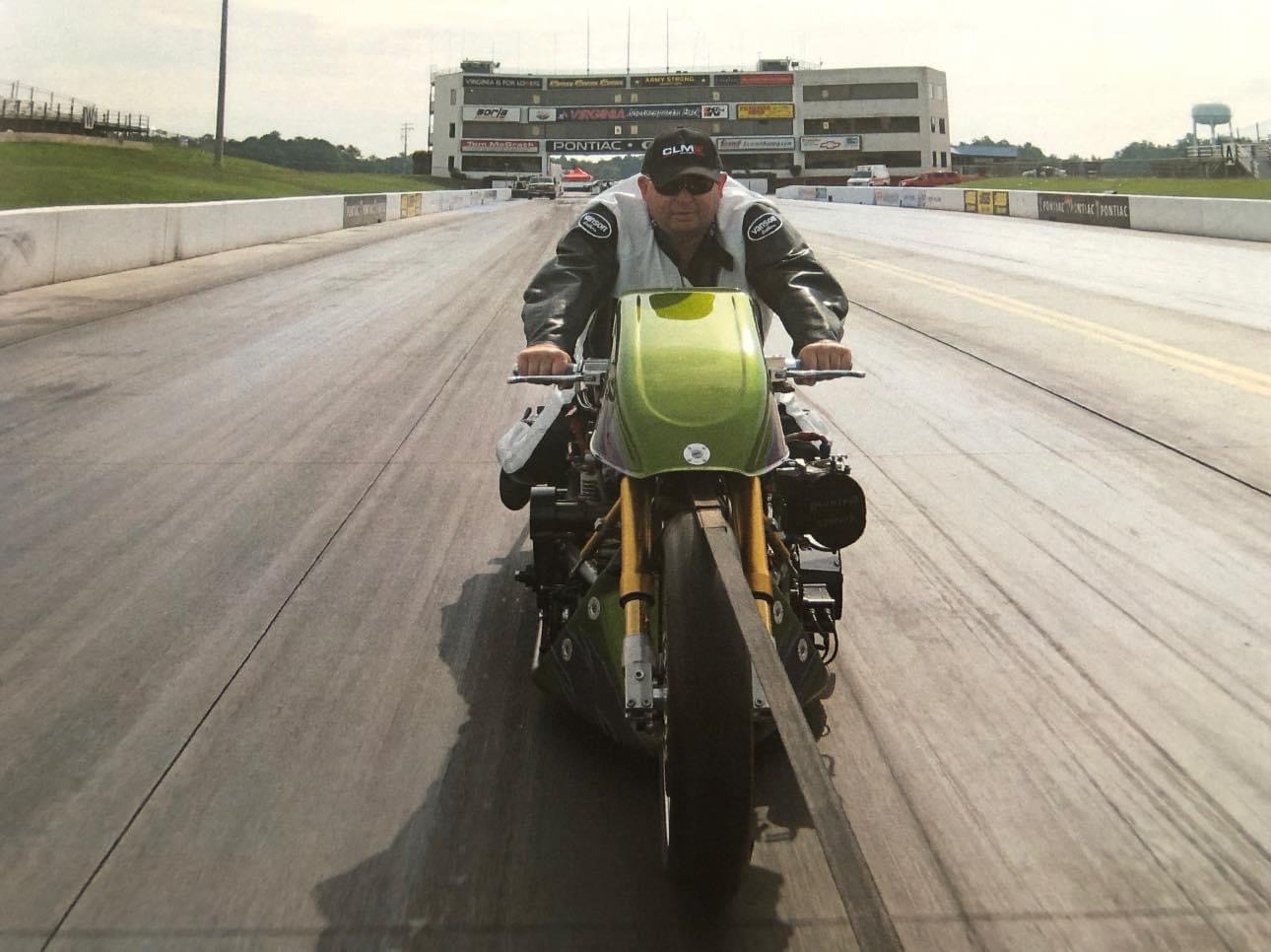 Racing injuries mounted, stemming mostly from a 2013 high-speed tumble that resulted in a shattered foot and led to two heart operations and complications.
His body may be tired but Matheson's spirit is not.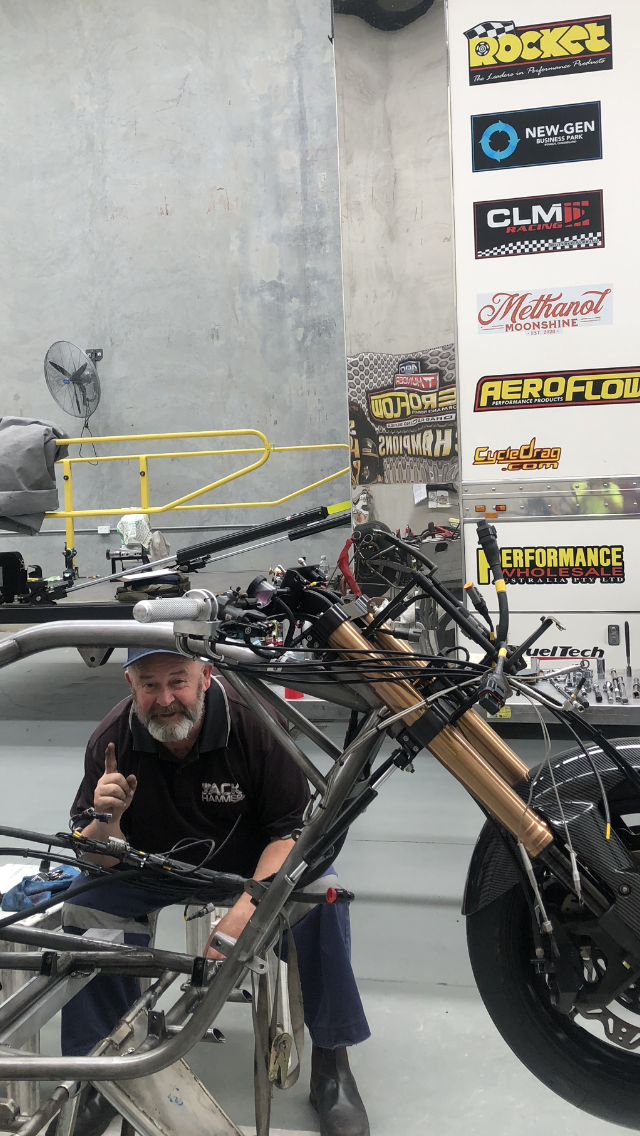 With every ending comes a new beginning. The competitive Matheson still has a burning passion for the sport and set his sights on one of the last major drag bike racing barriers – putting a Nitro Harley in the five-second zone. No competitor has ever accomplished the feat with a traditional, pushrod, 45-degree, Harley-style engine.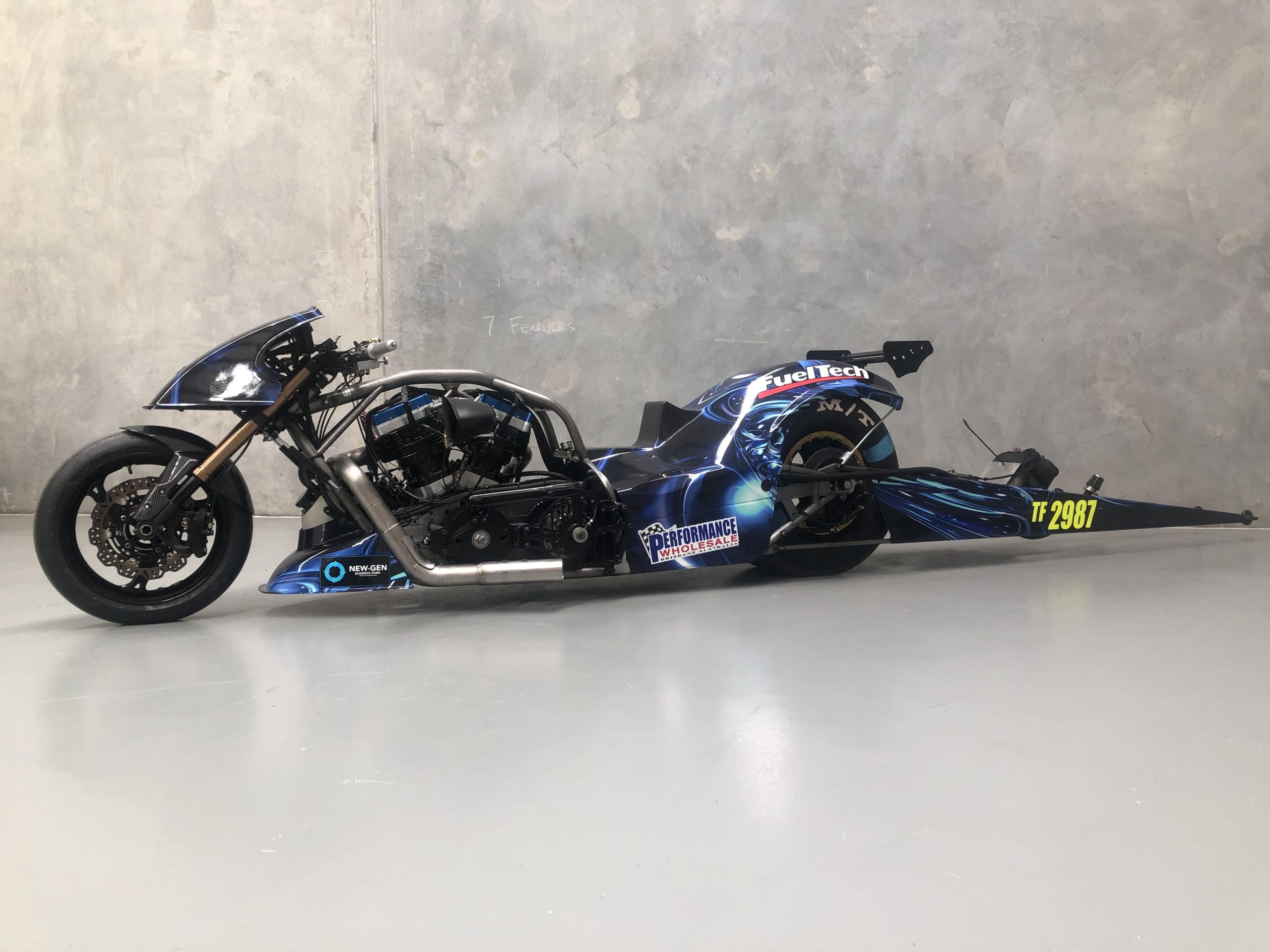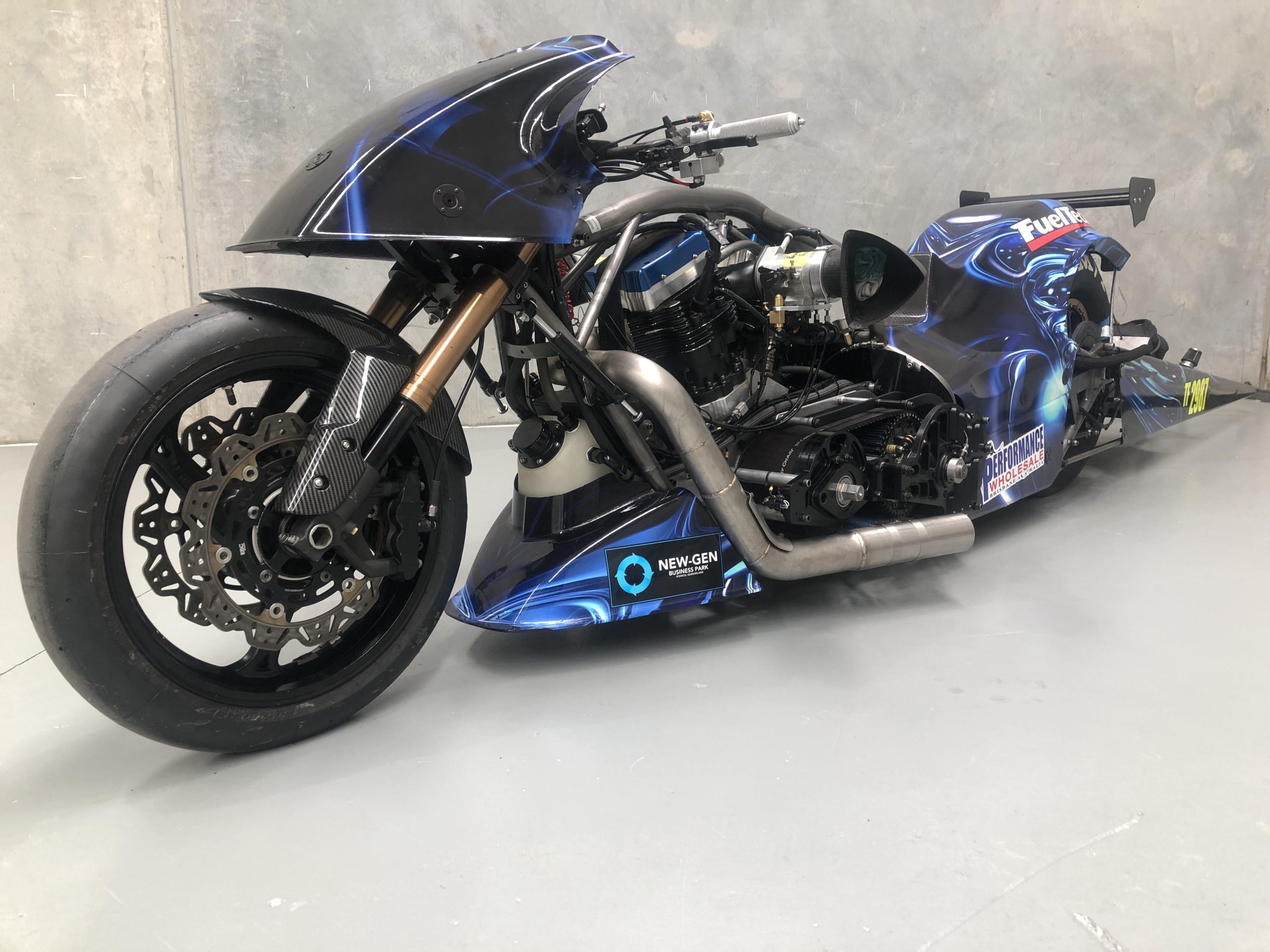 In the volatile world of nitro twins, record runs are rare and don't come often. Japan's Tak Shigematsu has been the closest to cracking into the fives with a Harley, posting a stellar 6.02 on a supercharged, Don "DJ" Johnson-tuned bike at the 2018 Man Cup Finals from Valdosta, Ga. Bob Malloy holds the Nitro Harley record for the naturally aspirated combination with a 6.09, set in September of 2020 at the NHRA U.S. Nationals in Indianapolis, Ind.
History will show Matheson is not afraid of a challenge. For his new endeavor he has accepted and embraced the role of team owner / manager and partnered with successful racer Mark Drew, who purchased a bike from Doug Horne built by renowned tuner and builder Mike Romine about seven years ago.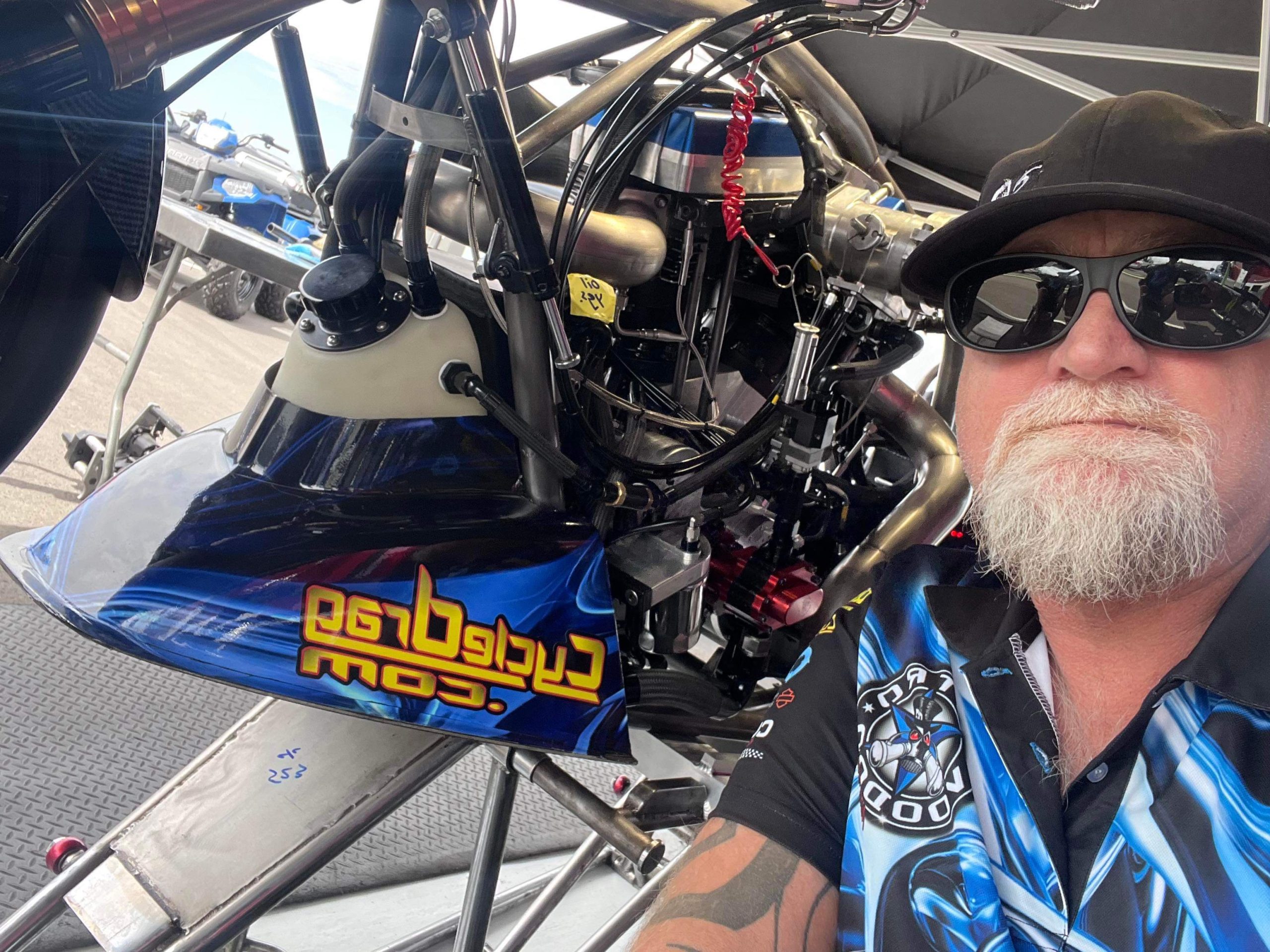 The Nitro Voodoo team has totally rebuilt the bike, using some of their own innovative tricks.
Not getting behind the handlebars has been a drastic change for Matho, but it's one he's accepting.
"All you want to do is get on and go for a run but I know I shouldn't. It's still enjoyable to be involved and see all my racing friends. Just like when I rode, getting the bike to go quicker is paramount," Matheson said. "We still work tirelessly to get the results, the only difference is I'm not riding."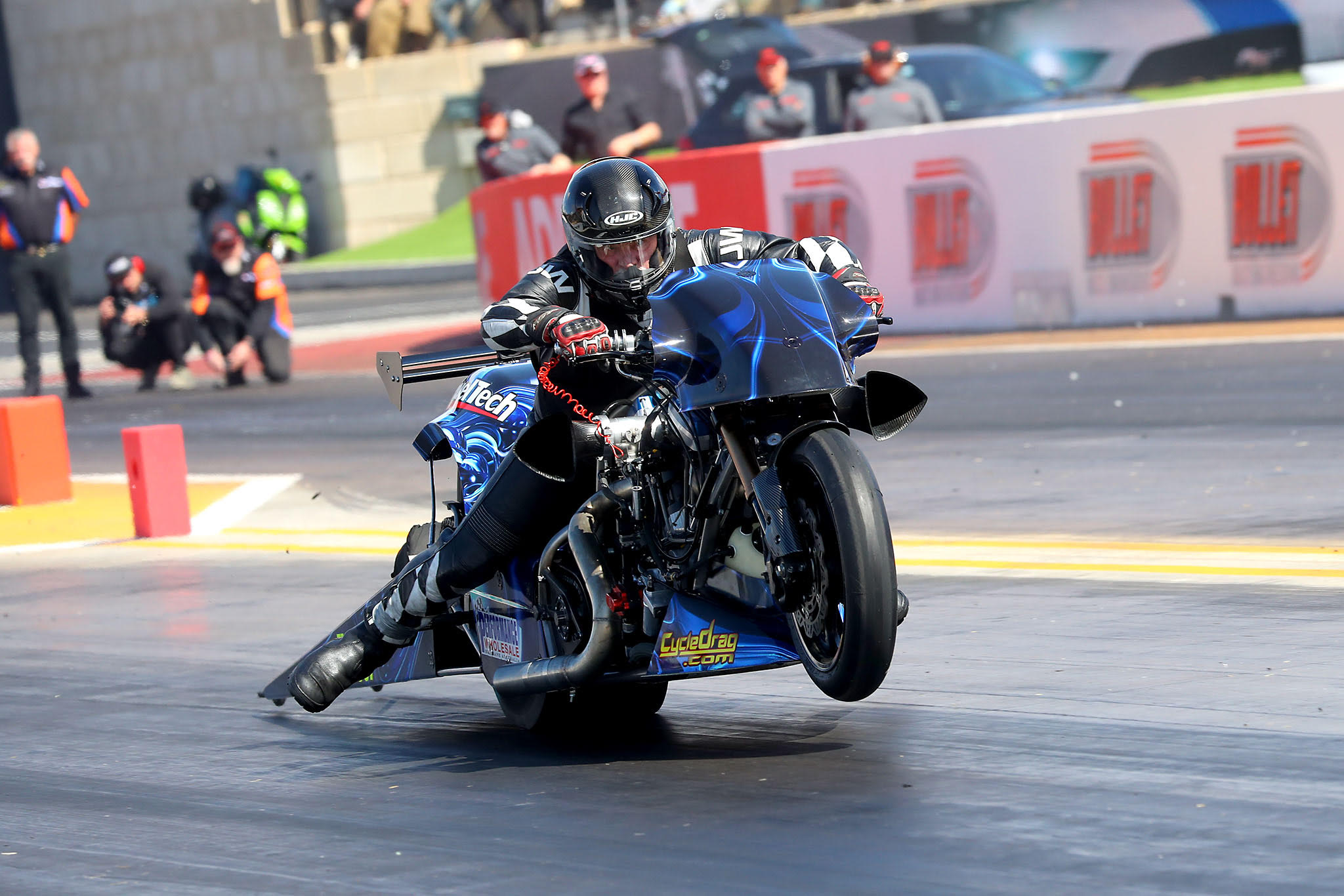 The formation of the team has marked a major change and a new beginning for Drew as well.
"It's good for Mark too because he was overworking by himself," Matheson said. "In this scenario he can take it easy in between runs and we can make sure the bike is right."
Drew now has the ability to hyperfocus on his riding instead of between-round maintenance.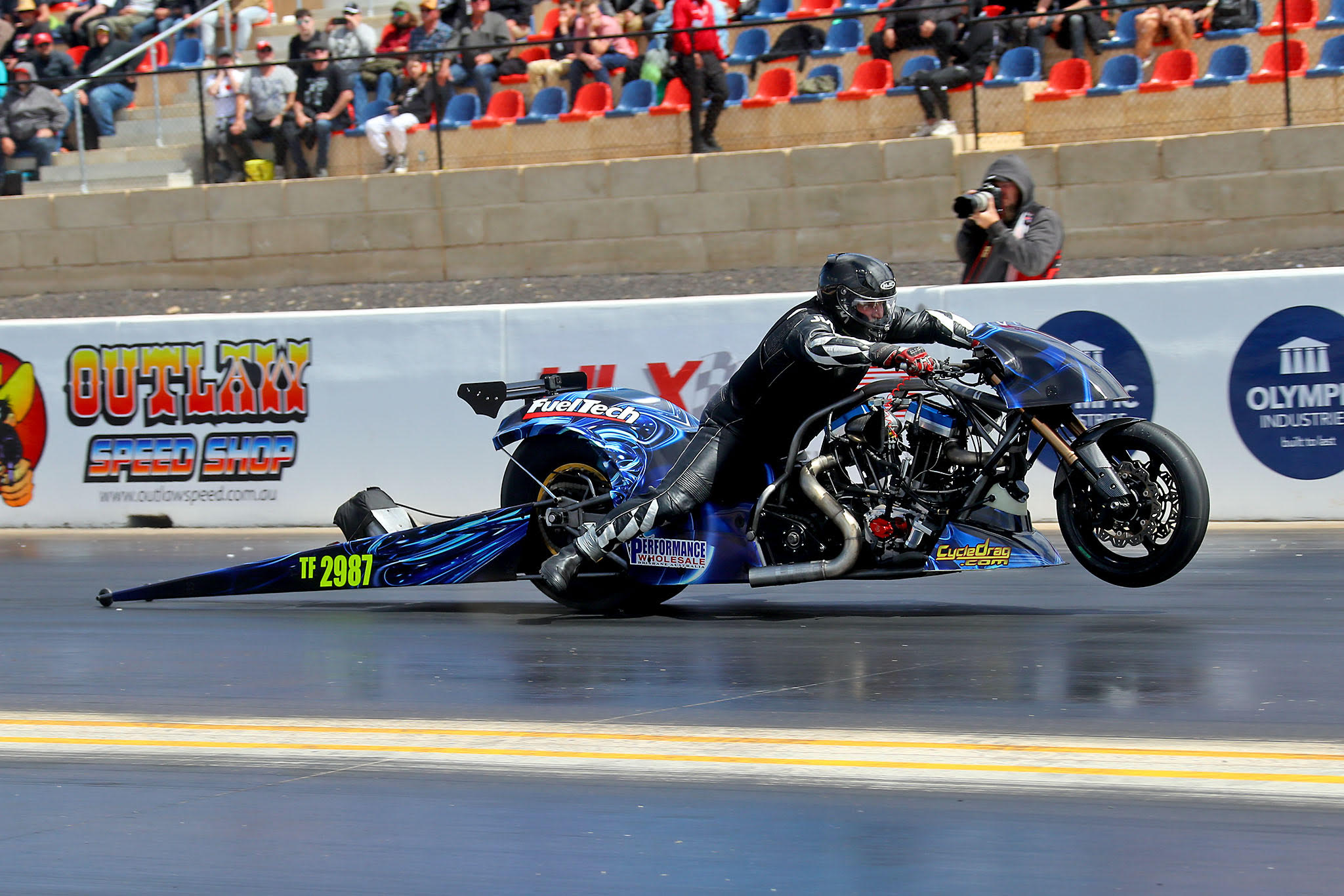 This new team dynamic produced instant positive results as the squad recorded a 6.39 a couple weeks ago in its debut in the brand new National Drag Racing Championship (NDRC) series at "The Bend," the country's newest drag strip at Tailem Bend, South Australia.
Matheson was gratified with the performance and says it gives the team something to build on.
"We are pioneering a new Fuel Tech ignition system just like we did on my four-cylinder bike. We had no data, no baseline so we were very happy with the results," Matheson said. "We will take some leaps and bounds at the next meeting."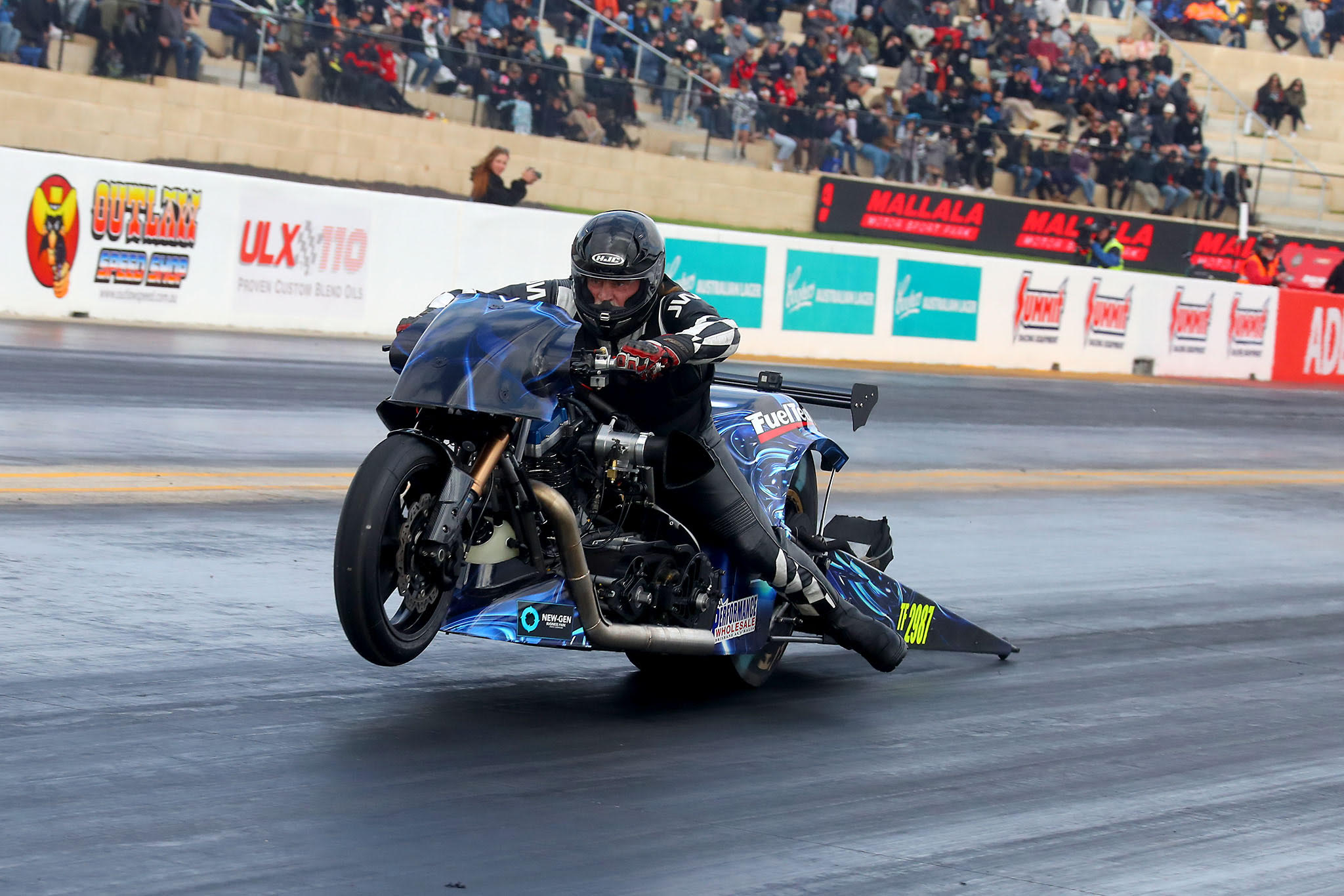 And although Matheson is no longer riding, the workload is just as arduous as it has been non-stop at the race shop, striving to improve the bike.
Not to mention the East Coast Brisbane-based team will face a 28-hour drive to the next race in Perth. With diesel prices at about $2.20 a liter in Australia, about the equivalent of $10 a gallon in the U.S., clearly chasing drag racing history is a costly endeavor "Down Under" as well.
"We really do want the record and will do whatever we must to achieve the goal," Matheson said. "We freshened up the motor and made a few other modifications. Before you know it, it's time to fill the race truck back up with fuels and oils and hit the trail."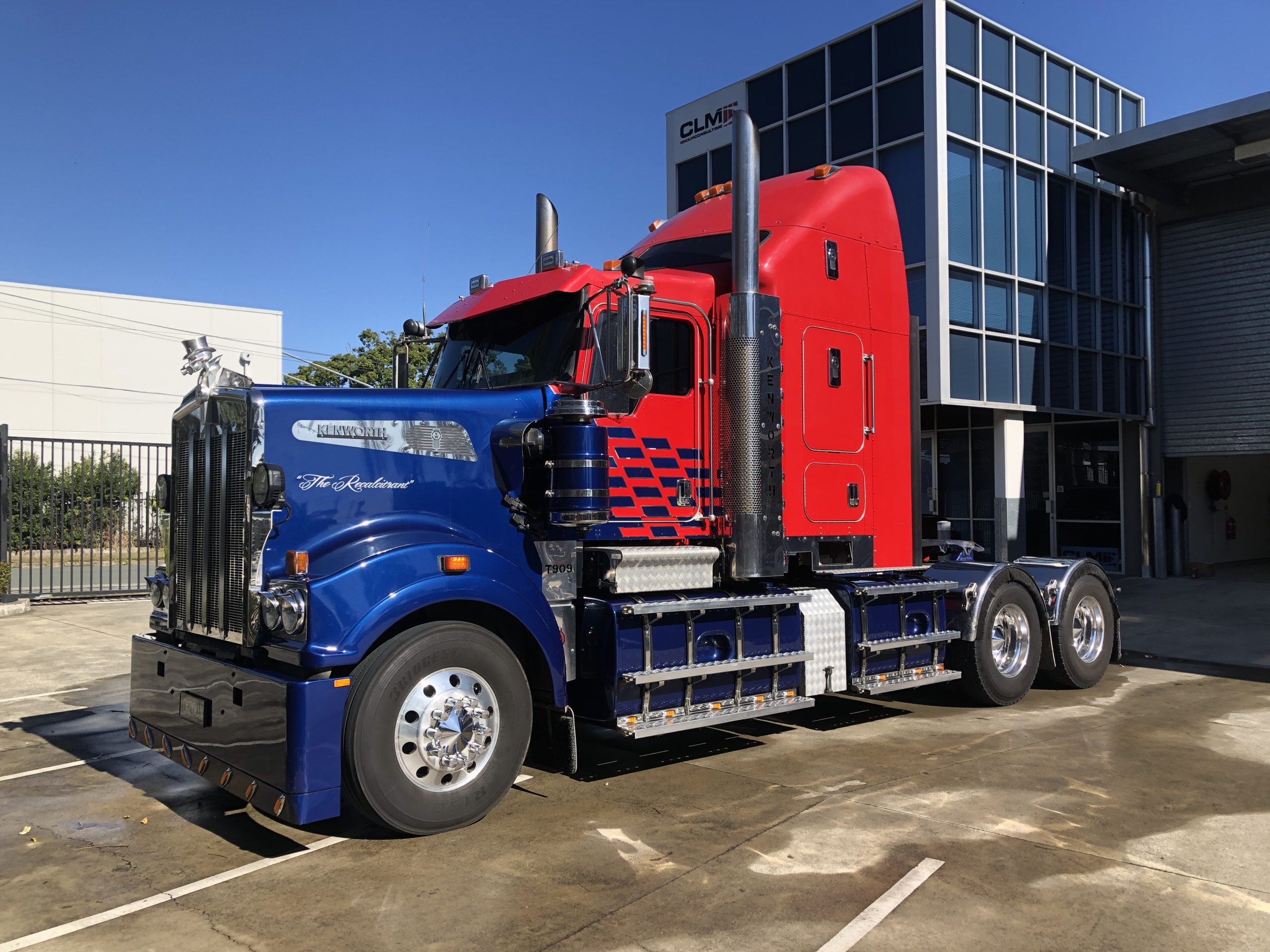 It's a near 60-hour round trip the team hopes brings them one step closer to their history-making goal.
Please join us in wishing team Nitro Voodoo all the best as it chases history with its 198 cubic inch, 1,000-horsepower Fuel Tech Nitro Harley.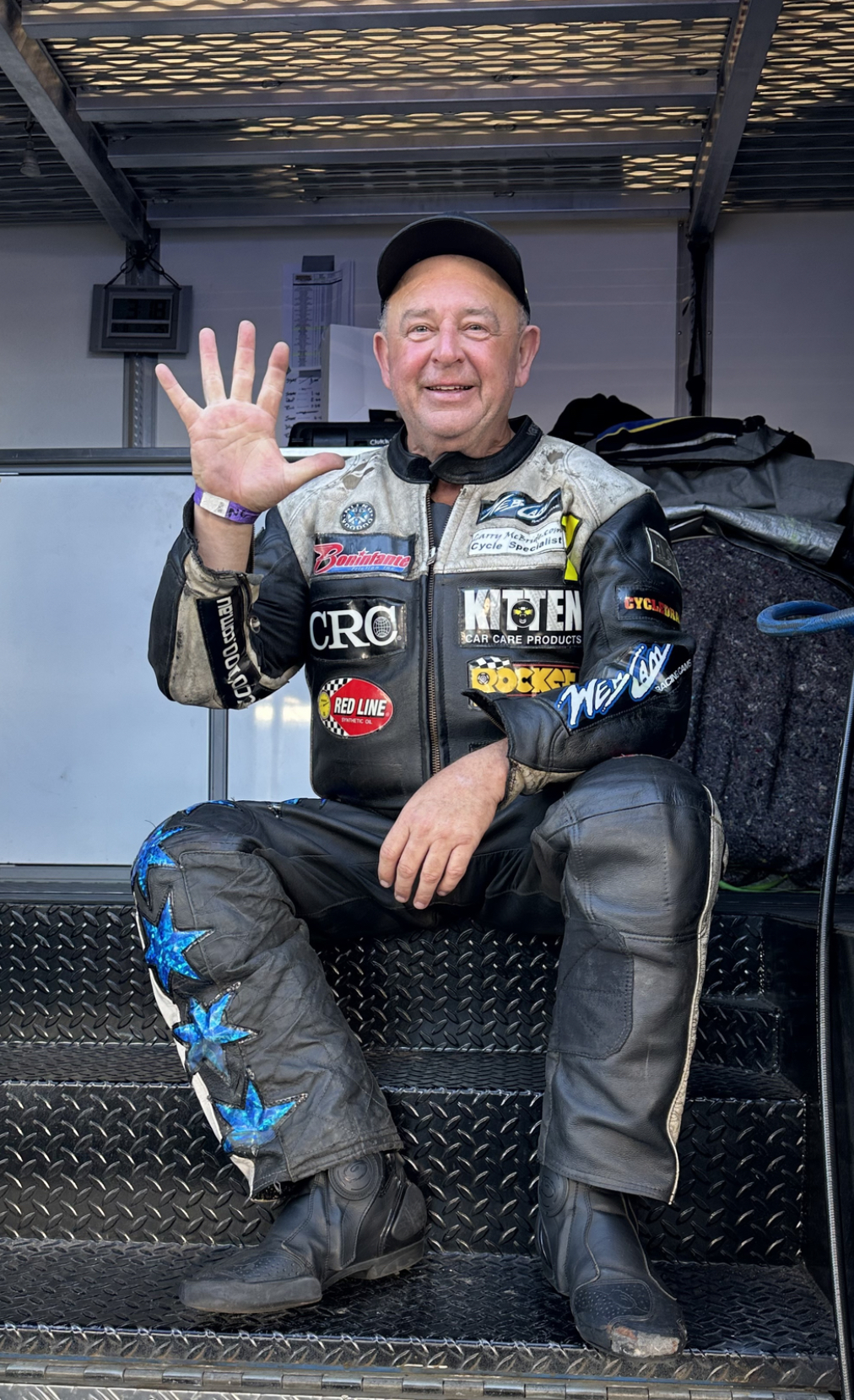 Matheson thanked Fuel Tech, New Gen Business Park, Performance Wholesale Australia, Methanol Moonshine and Cycledrag
There are more videos on the Cycledrag Youtube channel (please subscribe here) and the Cycledrag Facebook page (Please like here) and more will be coming soon. Check back daily.
To take advantage of some amazing discounts at Brock's Performance, click – http://brocksperformance.com?aff=12
USE cycledrag5 coupon code.