The richest purse in grudge bike racing history, the $90K Kings of Grudge Grinchmas at Orlando Speed World drag way was bound to have some motorcycle drag racing fails, smack talk, fighting and controversy when 16 of the fastest, yet secretive, stretched nitrous Hayabusa, turbo Hayabusa, nitrous ZX14r, Turbo GSXR 1000, nitrous GSXR 1000 and more of the world's fastest and meanest grudge drag racers went at it. The intensity went to a whole new level when Chris Moore of Moore Mafia was thrown out of competition after his first round win over the nephew of his rival Rickey Gadson, Richard Gadson on his nitrous Suzuki Hayabusa.
There are more videos on the Cycledrag Youtube channel (please subscribe here) and the Cycledrag.com Facebook page (Please like here) and more will be coming soon. Check back daily.
The recognized, but loosely interpreted rules of grudge racing state you can not enter with a motorcycle that has shown its time before. Chris Moore was coming off a 6.30 record performance on his turbo GSXR 1000 street tire bike known as "Black Mamba." When Moore rolled out a turbo GSXR he calls "Melania" for first round, controversy and fighting erupted when some suspected Mamba and Melania were the same bike.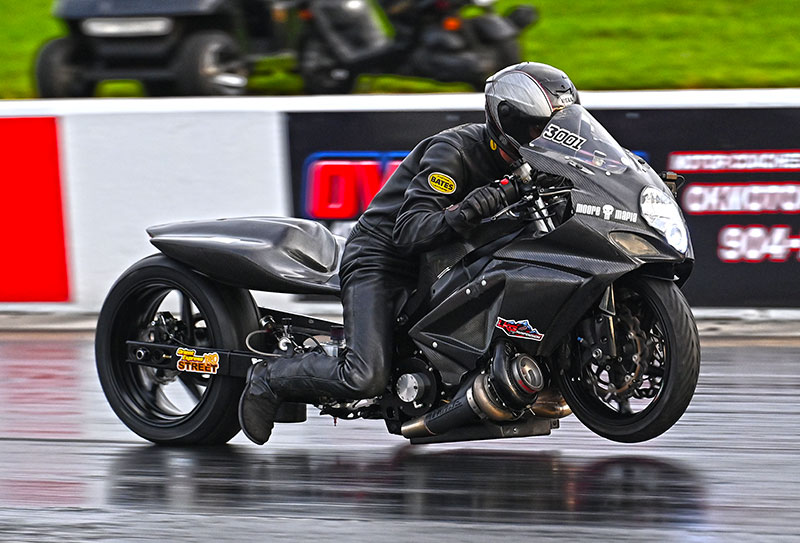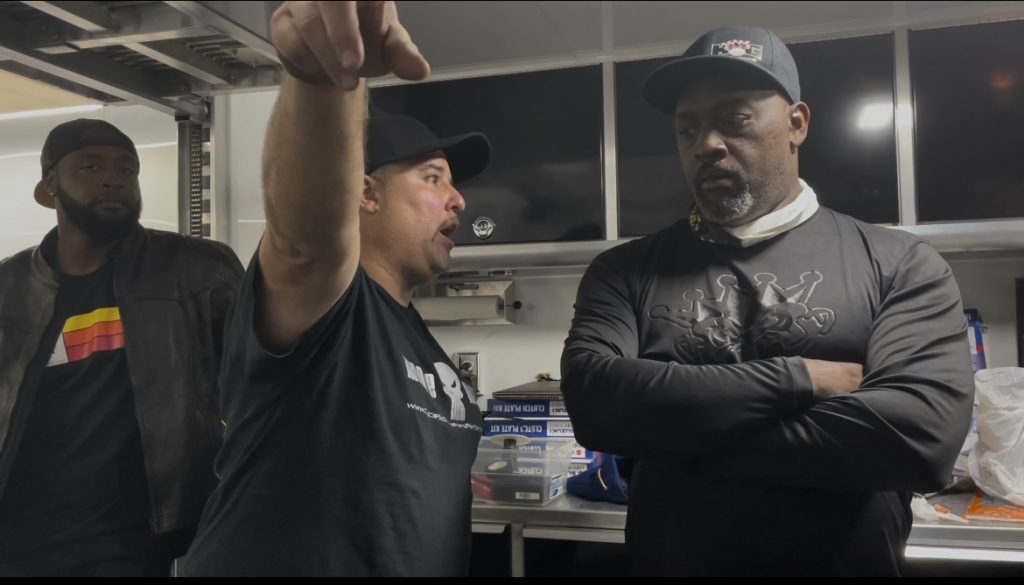 Rasheem Clark of Kings of Grudge made the decision to disqualify Moore when it appeared Moore swapped parts on the bikes. Moore argues it was only the turbo system and the exhaust system and said that certainly does not make a bike. Moore got tossed out and his team lost its $5,000 entry fee as Gadson was reinstated.
Tempers flared and arguing continued as racers, teams and race officials quibbled about rules in a series that does not have a publicly posted rule book.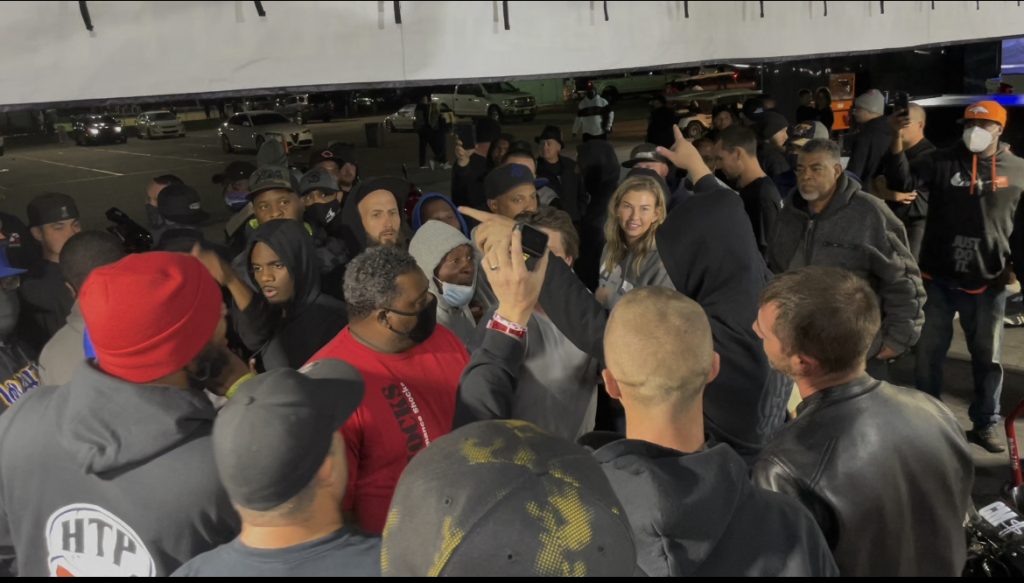 Enjoy complete, full event grudge bike drag racing coverage as grudge bikes Avatar, Master Blaster, Williford Racing, Billy Mays, Pro Street motorcycle world record holder Jeremy Teasley on American Express, Mad Dog 20/20, Alex Hughes of HRP on Knight Rider, which unfortunately catches on fire, High Roller, Bankrupt, Jimi Hendricks, Black Jesus, Gucci Tucci, Grave Digger, defending event champion "Kill Bill" on Authority and Moore Mafia race for an unprecedented $90K purse.