With three consecutive Australian Championships under his belt and multiple National Records, Chris Matheson has his sights on number 4.
With one round remaining in the ANDRA Series to decide the Championship, Matheson said it just can't come quickly enough.
"We are second in the points chase behind arch rival Chris Porter, who leads on 174 to Matheson's 157. We need to win the round to have a shot at the National Championship and trust me, we will be doing our very best to get the result. The last round will be held at the Adelaide International Raceway in South Australia." Matheson said. "We have had a 100 percent win record at Adelaide International Raceway over the years of competing there and have run 5.3 seconds around the 200 mph mark over the 1000ft length. It's a good track and the crowds turn out to support the competitors."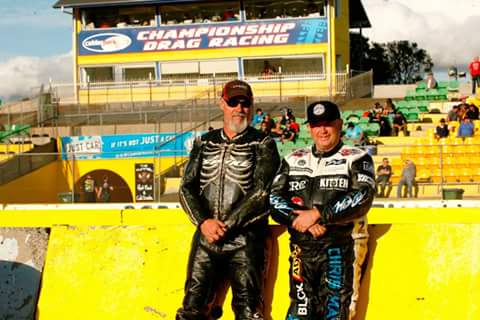 This comes after a  successful weekend of racing at Perth Motorplex.
Matheson won Saturday's "B" final at the Nitro Max event last weekend, clocking a 6.33 at 217.48mph (350kph), then in Sunday's "A" final took out local hard charger Mark Drew, with a 6.35 at 350kph versus Drew's 7.20 at 173.98mph (280kph). Matheson not only Top Qualified, but also achieved Lowest ET in the "A" final of Round 4.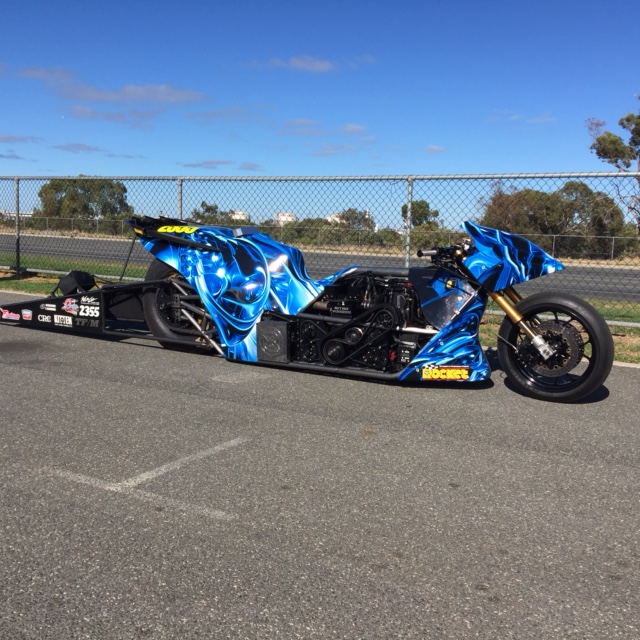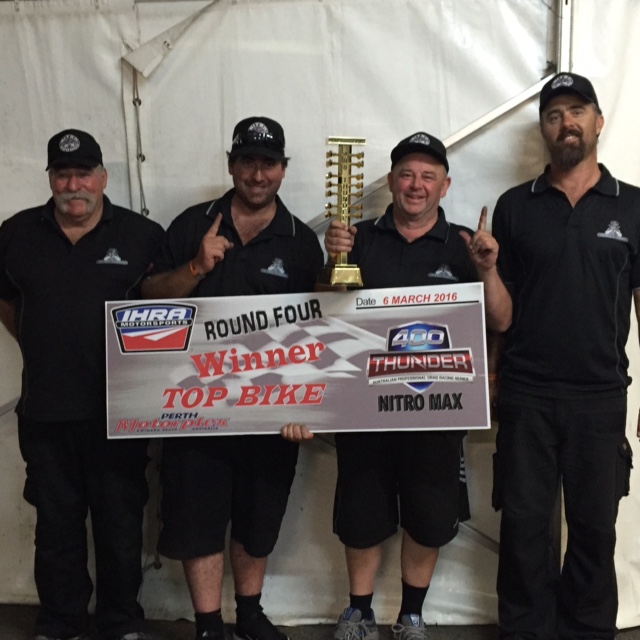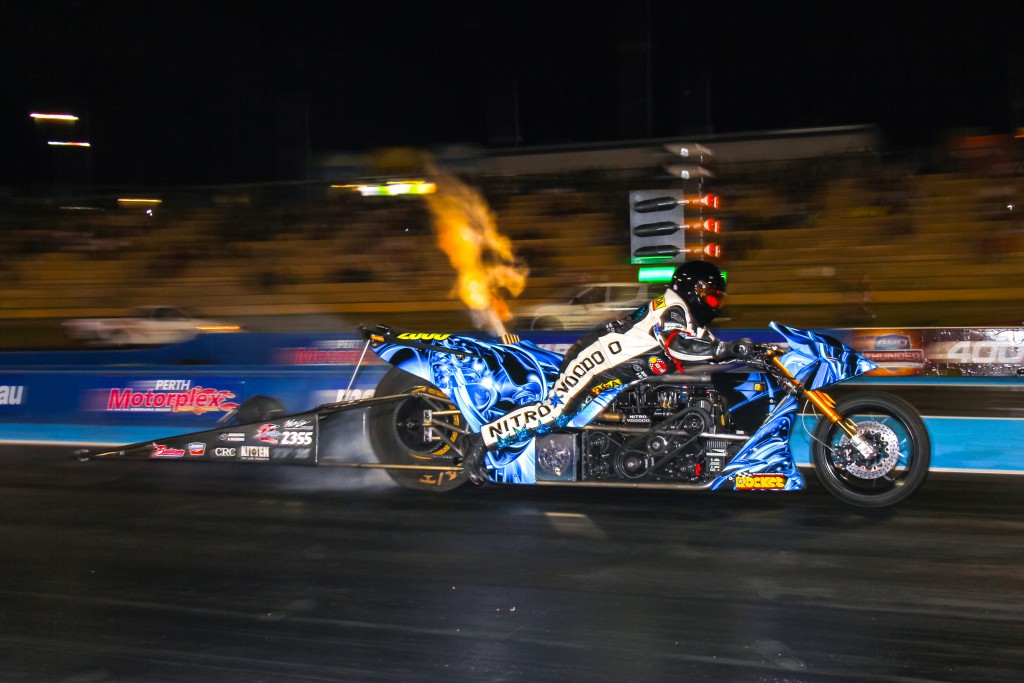 Matheson said "the upcoming Round 5 and 6 in the 400 Thunder Series is a crucial one in the points chase for this year's Championship. We are currently positioned second in the points chase and we need to get a good result. In the past, the Nitro Voodoo machine has recorded its quickest passes in its history of racing here in Australia. We have run as quick as 6.04 ET and as fast as 241.8mph or 389kph. We have re-set our National Record at Willowbank and have held it since we debuted the bike back in 2009. It is probably the wildest track for the fuel bikes in Australia, it's like riding over a cliff, then you brake downhill into a black hole, I affectionately call it the "mine shaft". 241 miles per hour here in the dark at six seconds really gets your attention, the thrill is just awesome, it makes you want to tow the bike straight back to the start line, then rocket back down the strip again."
Matheson thanked his our sponsors & supporters:
GT Radiators & Machining, WebCam, Rocket Industries, CRC Industries, PDS Graphics, Kitten Car Care Products, Worldwide Bearings, BlackAdda, Hi-Side Leathers, Boninfante Friction Inc. Special thanks to Steve and Larry McBride.