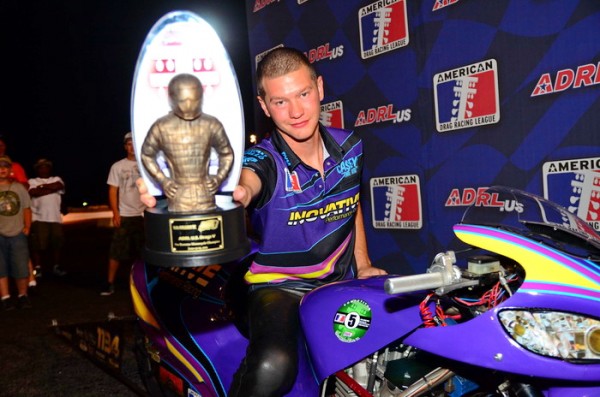 A blown head gasket almost cost Casey Stemper in the Pro Extreme Motorcycle finals, but he was determined not to let it get the better of him.
It might have cost some parts on the bike, but Stemper continued to fight even as his bike caught fire in the finals against Eric McKinney, holding onto the win with an impressive 4.034 at 164.77 mph.
"I was not going to let up. I felt the flames on my arm, but if I was that close to the win, I wasn't going to give it up in the last 100 feet. When I saw that win light come on, it was just awesome," Stemper said. "It was so close at the end and I thought he might get me, but that was just incredible."
Stemper went as quick as 4.034 to qualify No. 1 and picking up his second victory in 2012 also put him closer to points leader McKinney in the championship chase.
"Eric's a great rider and we're always trying to chase him down. You always want to beat the best," Stemper said.