Team HeadBlade and Capone Racing are no strangers around the drag strips of America. After racing for almost a decade, winning championships, setting and re-setting records in The Street, Pro Gas and Pro Mod classes, yep, it's happening—NITRO NITRO NITRO.
Mark Godin, crew chief and Frank Capone have been doing some serious thinking, looking, and thinking some more. But the commitment has been made to take Johnny Vicker's Nitro School at Rockingham Dragway this Fall, preceding the AMRA Jim McClure Nationals.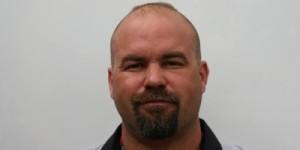 Capone said, "I suppose we've been thinking and talking about this in our pits for well over a year. We came to the final conclusion when we were standing in staging watching the Nitro finals at the Rock with AMRA. When we returned to the trailer, I said, let's do it. So– here we go."
Godin said, "This will be a huge adjustment, we're going from 225 to 700 horsepower in the Pro Fuel Series, from 113 cid to 122 cid, gas to Nitro, skinny tire to fat tire–we're talking cubic dollars here. But we're ready and up for the challenge. We've watched Vicker's graduates come out running quick and fast. The crew class will help me adapt to the changes, too."
Capone goes on to say, "We're excited to make this next step. The nitro teams are very welcoming and I know that the nitro exposure will be great for HeadBlade. We intend to run 6-8 races in 2015, the NHRA Harley-Davidson Drag Racing Series is very attractive and I'm sure we'll run some AMRA."
Capone's team consists of Mark Godin, Erin Capone,Lorne Buchanan & Katy Miller were absent this weekend but Tucker Barnes stepped up to the plate to assist wherever he was needed.
.
Capone Racing sponsors and friends supporting Capone include: HeadBlade Inc. G&G Engineering, DAS Performance,
L. Buchanan Co., Gannos Machine, Energy One Clutches, PR Factory Store, Vanson Leathers and all the staff at Capone Landscape.
Capone can be reached at:
facjr88@yahoo.com
781-224-0700
www.caponeracing.com
Friend—Frank Capone on Facebook.