The Canadian Motorcycle Drag Racing Association (CMDRA) joined the full line-up of professional and Amateur Car & Bike Class competitors from throughout Northwestern Canada and the United States. The organization was excited to be a part of the largest drag race event of the year at Rad Torque Raceway.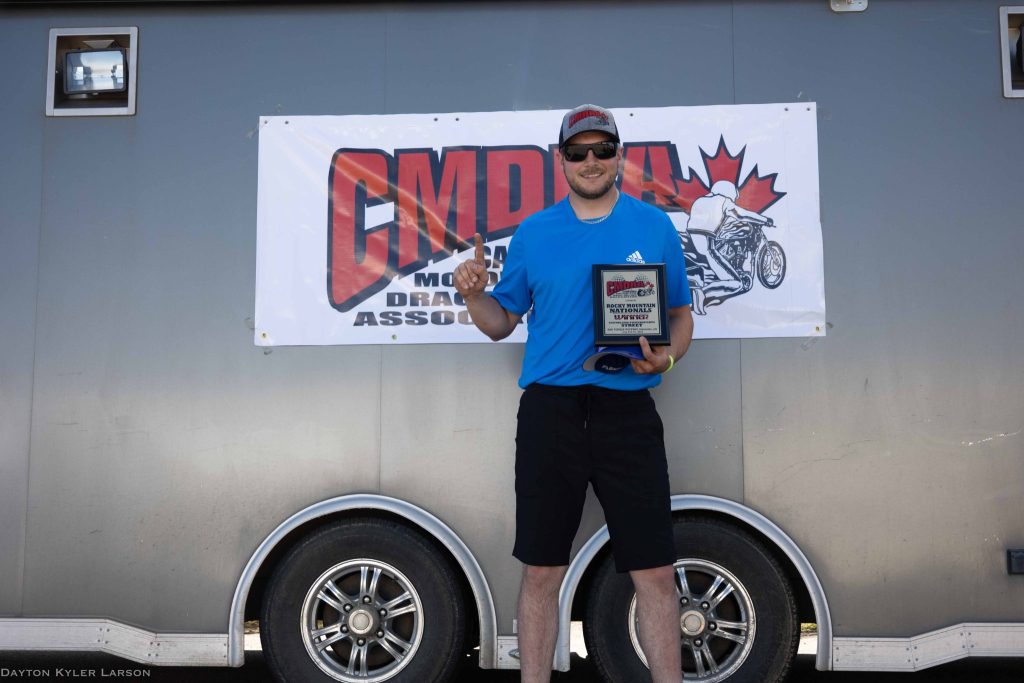 Despite a bit of rain, the incredible staff were able to provide a great track, which allowed two of our Pro Street bikes putting up their personal bests. Rob Aston ran a 3.0929 to 330' and Gary Henault with a 7.478.
Off to a great start this season Garrett and Jeremy from Gasoline Alley Racing reached 3 for 3 this season in Hot Twin and Supergas.
Neil Churchill made it to the finals in Street for the first time in his Rookie Year.
CMDRA Race Results for the weekend:
VP Fuels Pro Drag: Doug Casson was #1 qualifier with a 7.746 at 162.57mph and then went on to win the event over Al Miles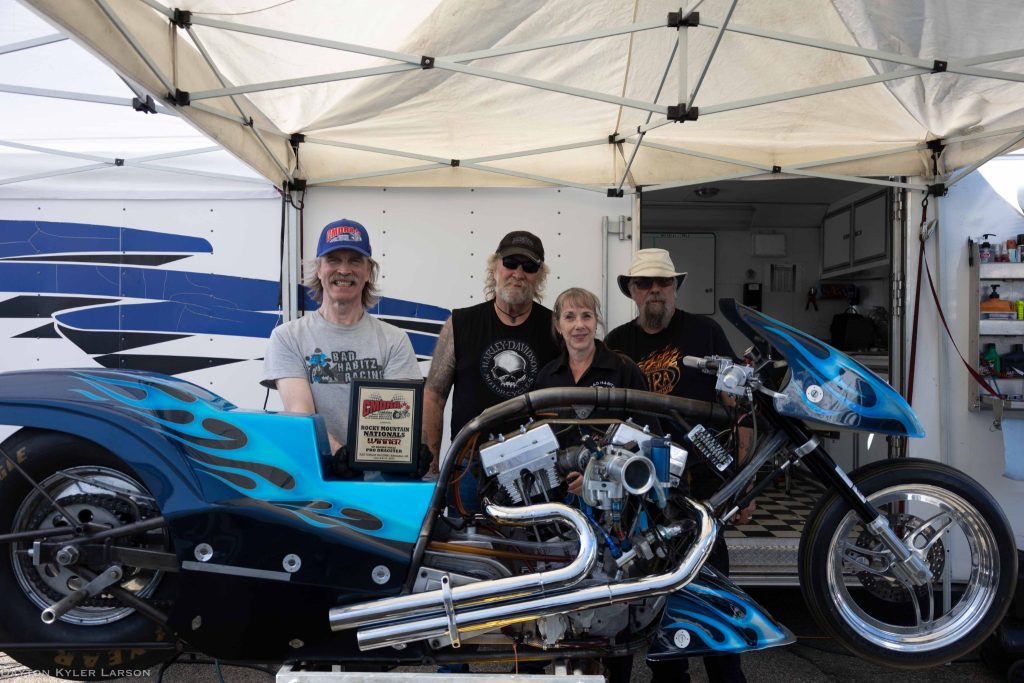 Quality Trophies Pro Extreme: Rob Aston #1 qualifier 7.417 at 192.14mph. Winner was Rob Aston 7.345 over Gary Henault's 7.478.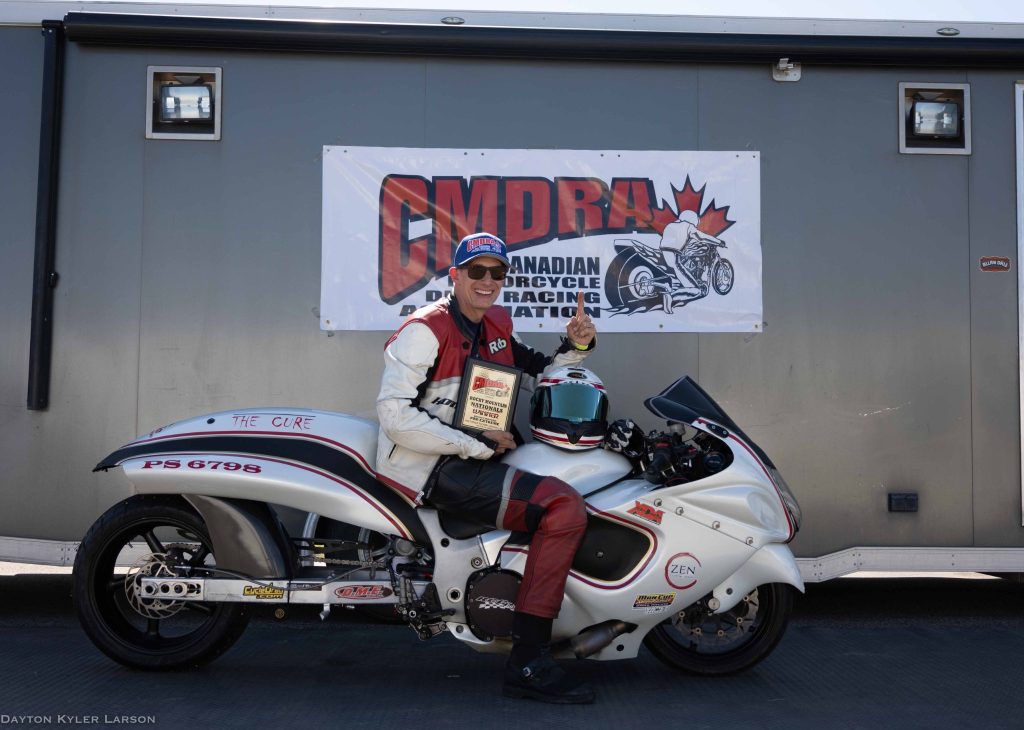 Turple Bros Crazy 8's(8.88 index): Carl Mills #1 Qualifier with a 8.891 on the 8.88 index. Winner Brad Shier with a 8.96 over runner up Carl Mills with a 8.80.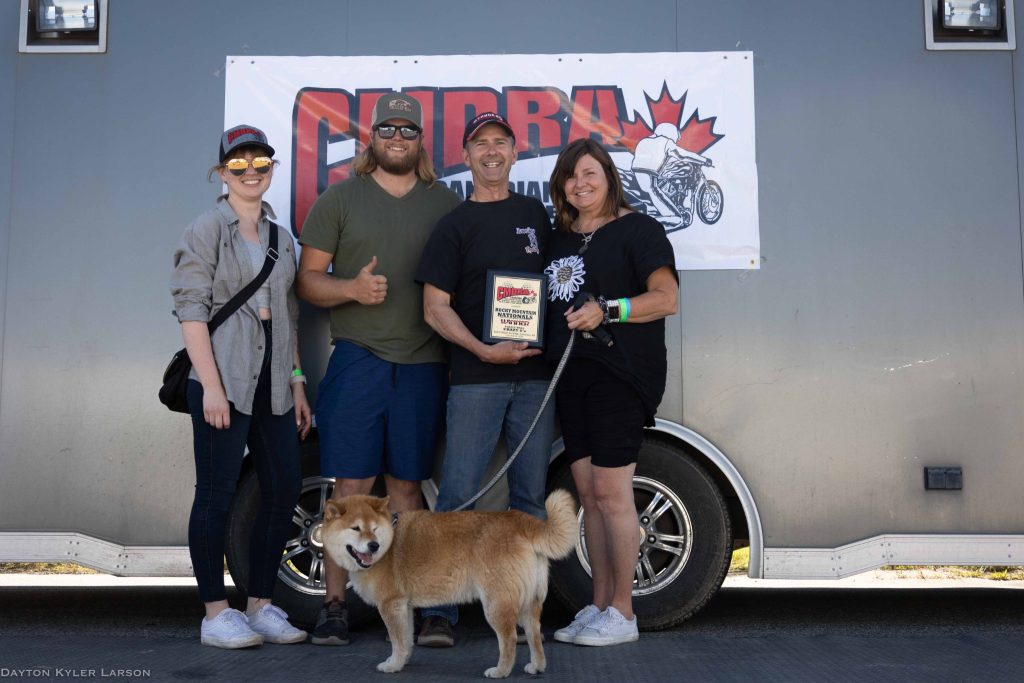 Pido Productions Super gas (9.70 index): Carl Mills #1 Qualifier with a 9.812. Winner Garrett Price with a 9.90 over Jeff Pitre with .007 red light.
Universal Cycle Super Bike: Dana Corkle #1 Qualifier and made it to the semi finals. Winner was Dave Toth 8.63 on a 8.66 dial over runner up Steve Campbell 8.44 on a 8.47 dial.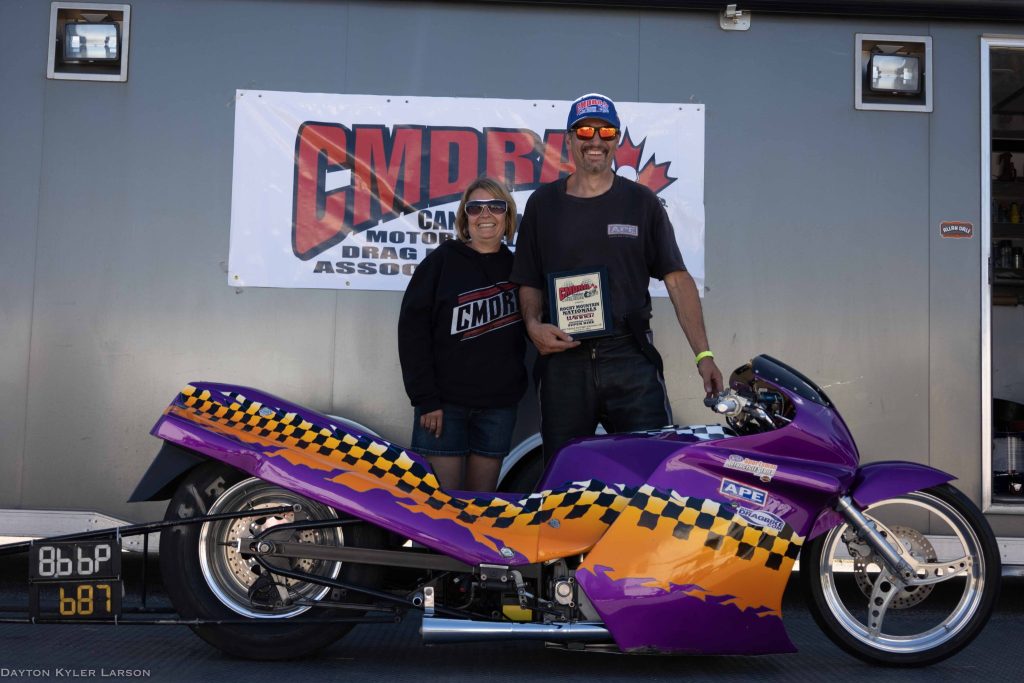 Hot Twin: Bruce Romak #1 Qualifier. Winner Jeremy Lott 12.63 on a 12.51 dial over runner up Bruce Romak 13.18 on a 12.90 dial.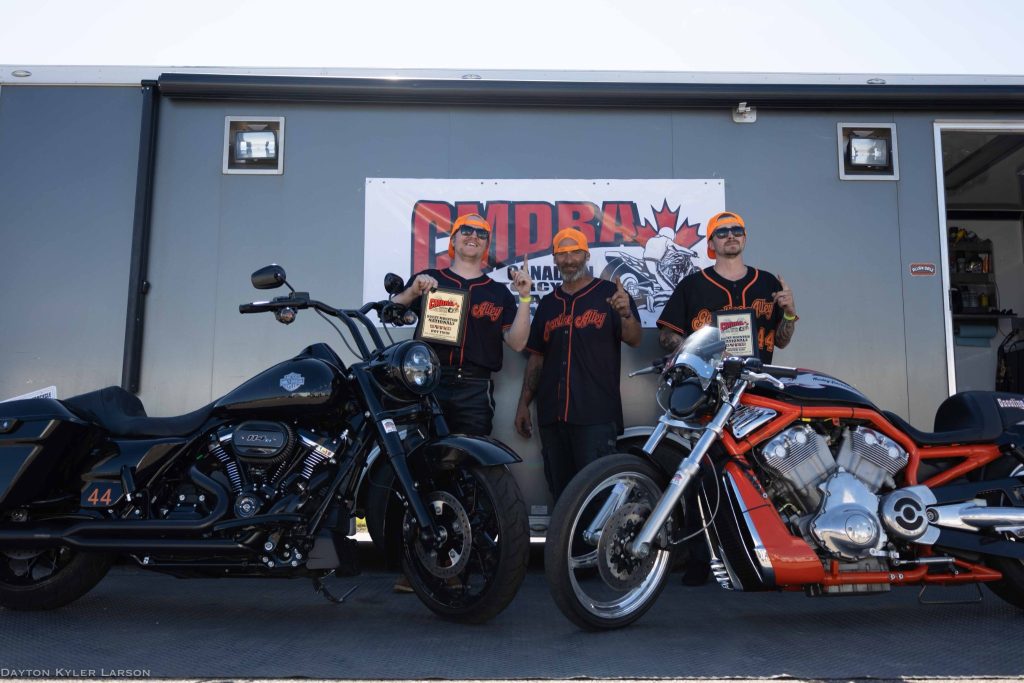 Southland Powersports Street: Adam Hettler #1 Qualifier. Winner Adam Hettler 10.01on a 10.02 dial over runner up Neil Churchill who went .048 red.
XL 883: Trevor Flight: #1 Qualifier with a 13.72 at 94.56mph. winner Trevor Flight with a 13.83 over runner up Liz Belanger 14.08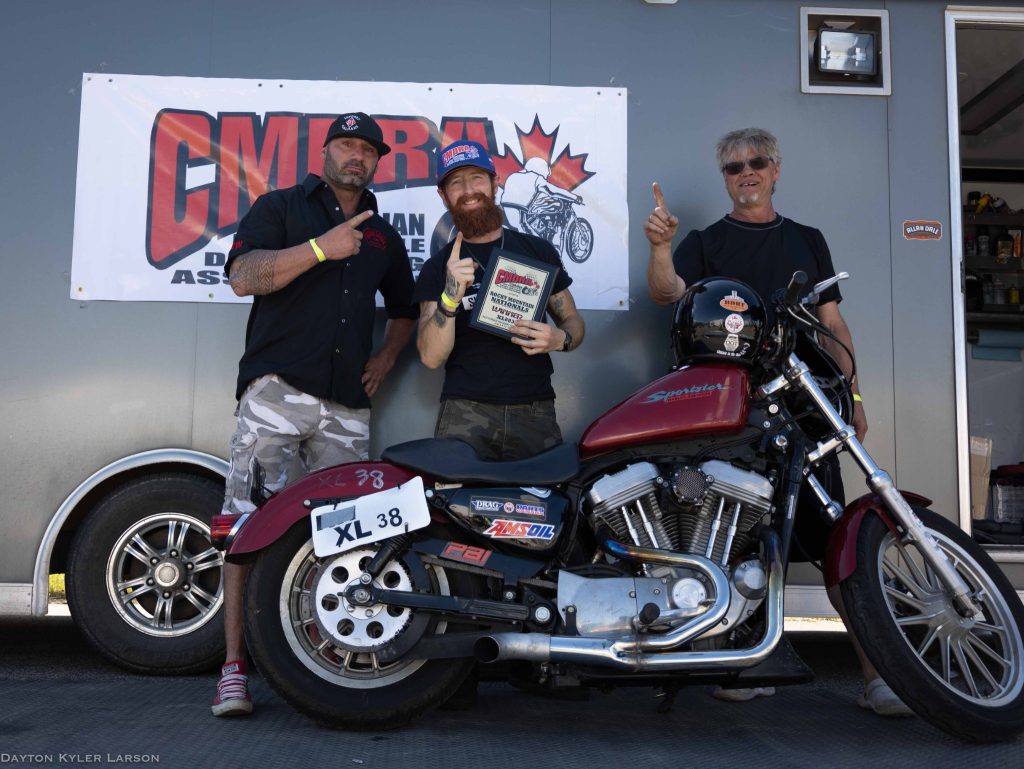 There are more videos on the Cycledrag Youtube channel (please subscribe here) and the Cycledrag.com Facebook page (Please like here) and more will be coming soon. Check back daily.
To take advantage of some amazing discounts at Brock's Performance, click – http://brocksperformance.com?aff=12
USE cycledrag5 coupon code.