Matt Smith raced to the provisional No. 1 spot in Pro Stock Motorcycle, powering to the top positions at the 42nd annual Dodge Power Brokers NHRA Mile-High Nationals at Bandimere Speedway.
Smith, the defending world champ and event winner, made a strong statement to open qualifying on Friday in Pro Stock Motorcycle, setting the track record with his run of 7.107 at 189.31 on his Denso Auto Parts Buell. If it holds, Smith would pick up his second top spot this season and 49th in his career. The five-time world champ opted to go back to his Buell for the weekend on Thunder Mountain and after the first day of qualifying, it looks to be a strong decision for the standout.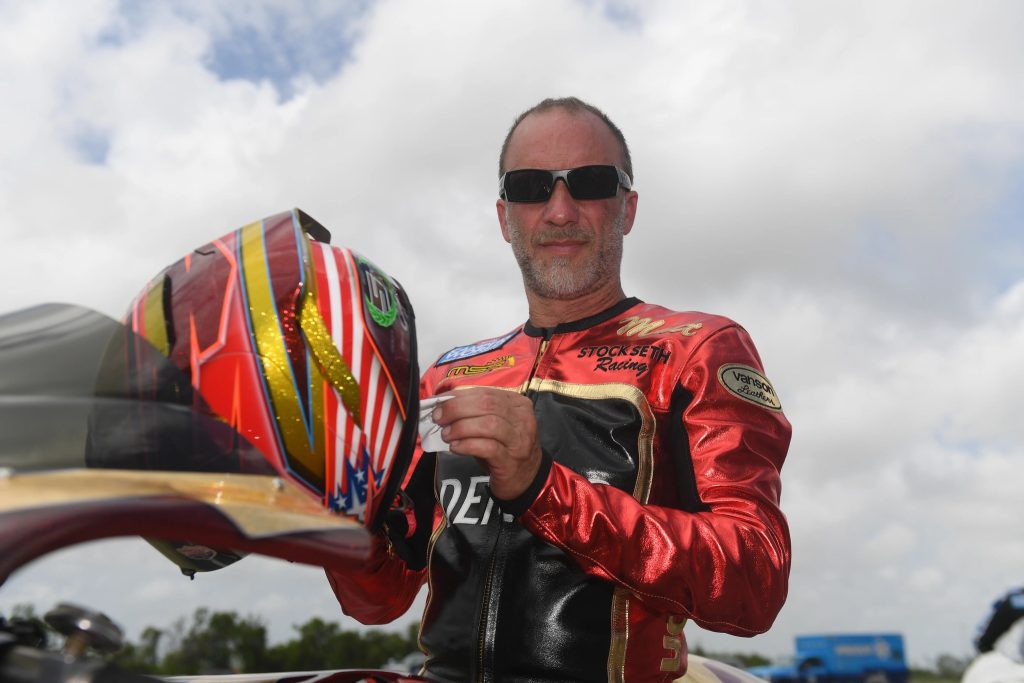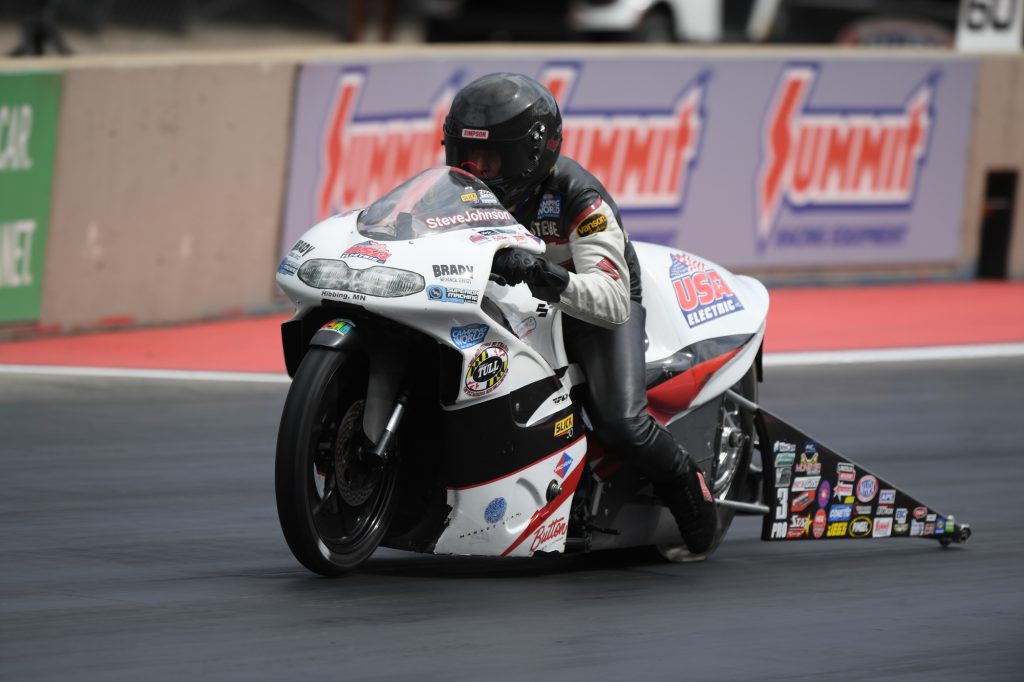 "I guess we'll see what Sunday brings but a lot of factors went into that decision to race a Buell," Smith said. "I've never run a Suzuki up here and I didn't want to take a chance to hurt it. I want to be able to race it next week in Sonoma if I decide to. Last year, I was No. 1 and won the race on my Buell. This is basically the same package, and this Denso Buell is hateful."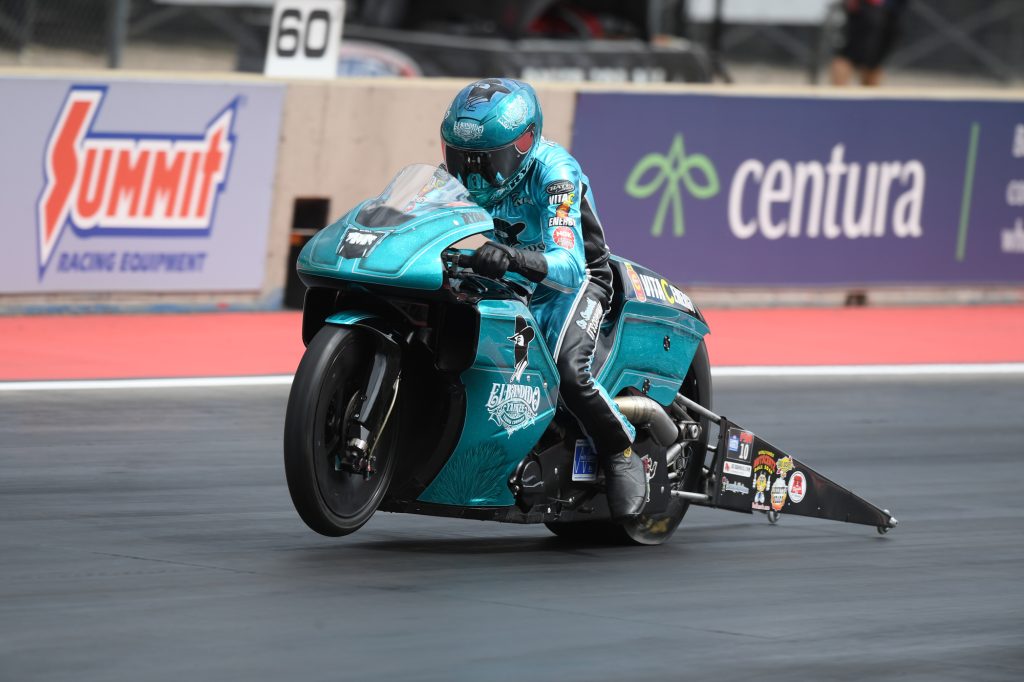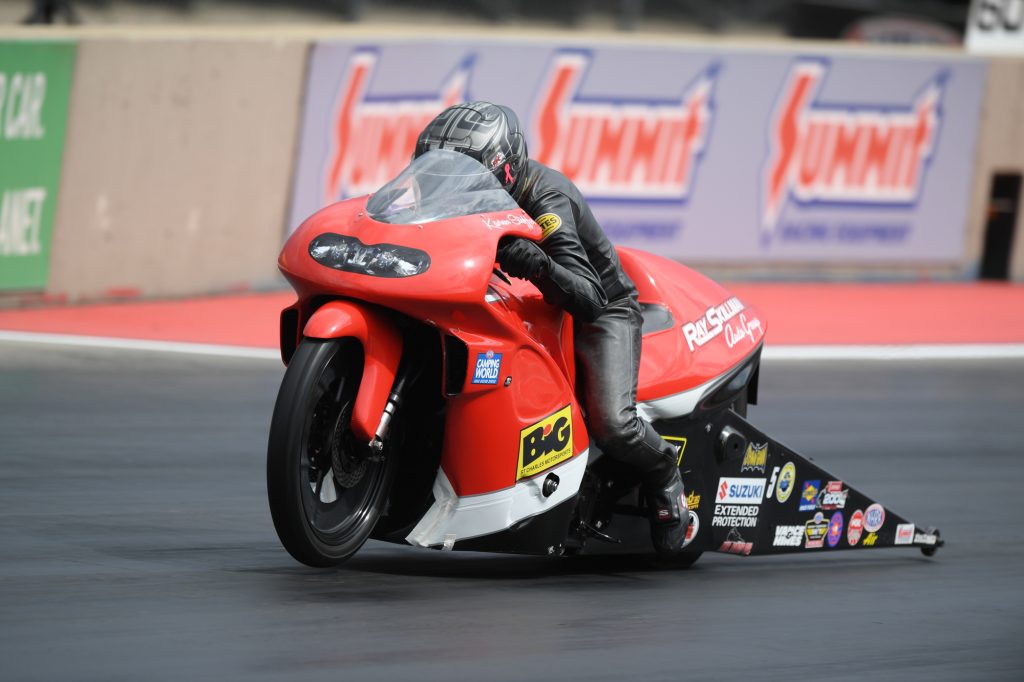 Angelle Sampey, who won the most recent event in Norwalk, made the best run of the second session and currently sits second with a 7.171 at 186.95. Points leader Steve Johnson is right behind after going 7.180 at 183.54.
Qualifying continues at 2:30 p.m. ET on Saturday at the Dodge Power Brokers NHRA Mile-High Nationals at Bandimere Speedway.
Pro Stock Motorcycle — 1. Matt Smith, EBR, 7.107, 189.31; 2. Angelle Sampey, Suzuki, 7.171, 186.95; 3. Steve Johnson, Suzuki, 7.180, 183.54; 4. Angie Smith, EBR, 7.184, 187.50; 5. Eddie Krawiec, Suzuki, 7.203, 186.69; 6. Marc Ingwersen, EBR, 7.215, 184.95; 7. Karen Stoffer, Suzuki, 7.240, 184.52; 8. Joey Gladstone, Suzuki, 7.240, 183.69; 9. Ryan Oehler, EBR, 7.276, 184.90; 10. Kelly Clontz, Suzuki, 7.334, 181.20; 11. Jerry Savoie, Suzuki, 7.336, 183.87; 12. Jianna Evaristo, Suzuki, 7.462, 176.26; 13. Jim Underdahl, Suzuki, 8.877, 107.09.
There are more videos on the Cycledrag Youtube channel (please subscribe here) and the Cycledrag.com Facebook page (Please like here) and more will be coming soon. Check back daily.