Lately there has been a lot of fiery discussion and impassioned debate over whether turbo-charged motorcycles should be allowed to enter Top Fuel.
Historically, turbos have raced in dragbike racing's quickest and fastest class in the past, perhaps most notably in the late 80s and early 90s when legends like "Mr. Turbo" Terry Kizer and Kawasaki-backed Steve Rice would often triumph over their supercharged, nitromethane counterparts. In fact, Rice won the AMA Prostar Top Fuel championship in 1992 aboard his astonishing turbo Kawi.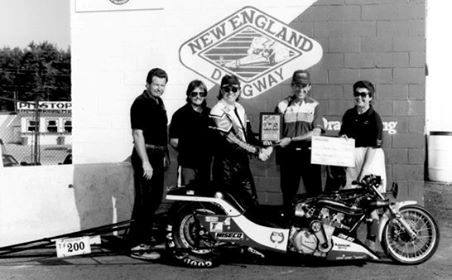 For the past two decades Top Fuel has remained almost exclusively a blown, nitro class; not necessarily by rulebook wording, but by participation. The conversation involving a turbo entering Top Fuel was re-ignited by the immediate success of the modernistic Dan Wagner-built, Timblin Chassis, DME, Maxx ECU marvel that was ridden to a PDRA eighth-mile record of 3.91 and a Man Cup quarter-mile record of 6.19 by Terry Schweigert in some of its first few passes.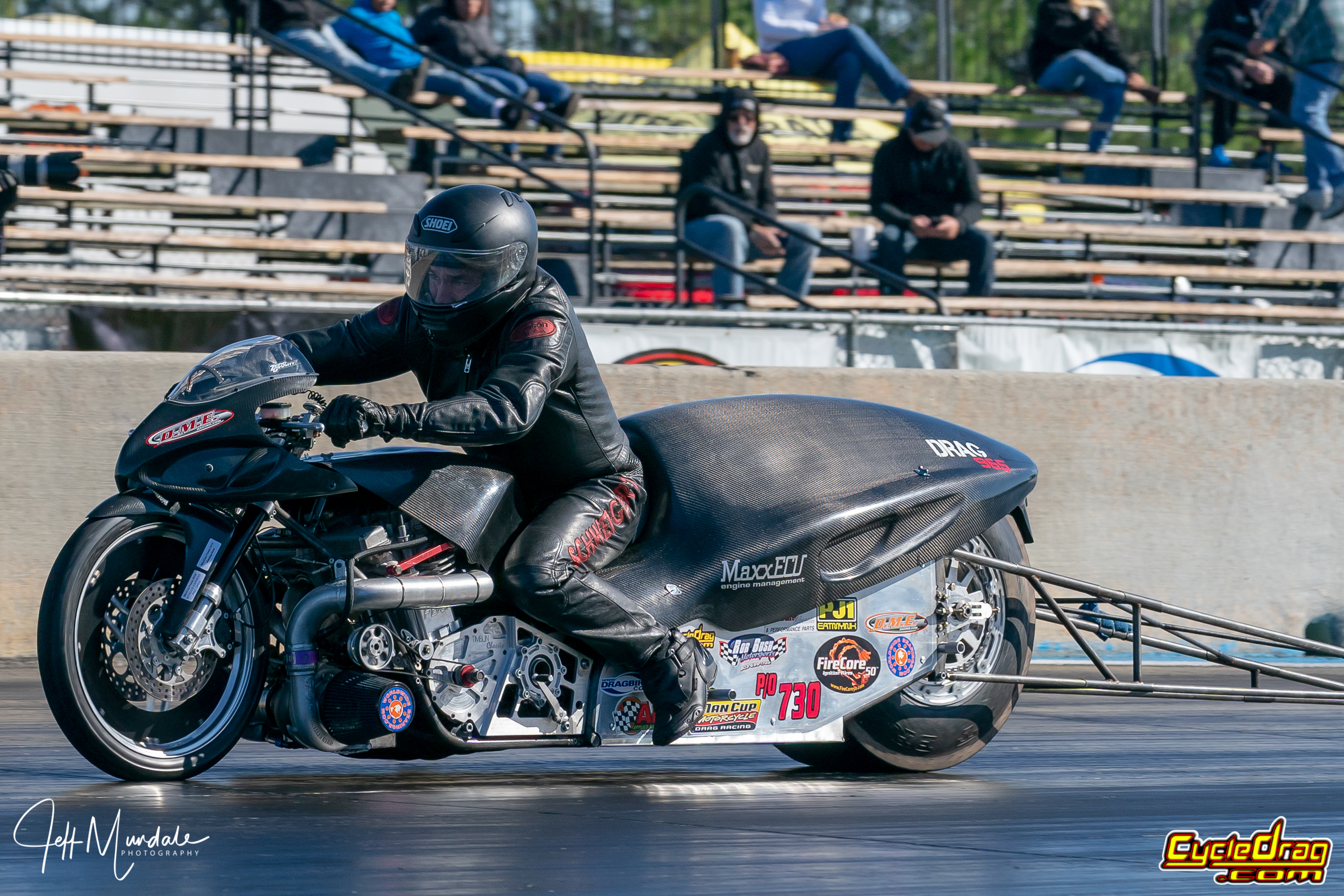 The new turbo team is much more interested in racing for the heavily-sponsored $4,000-to win Pingel Top Fuel prize, as opposed to the $850-total payout of a 10-16 entry Pro Open field. Critics have said the onus should be on the turbo racers to increase the sponsorship funding in Pro Open.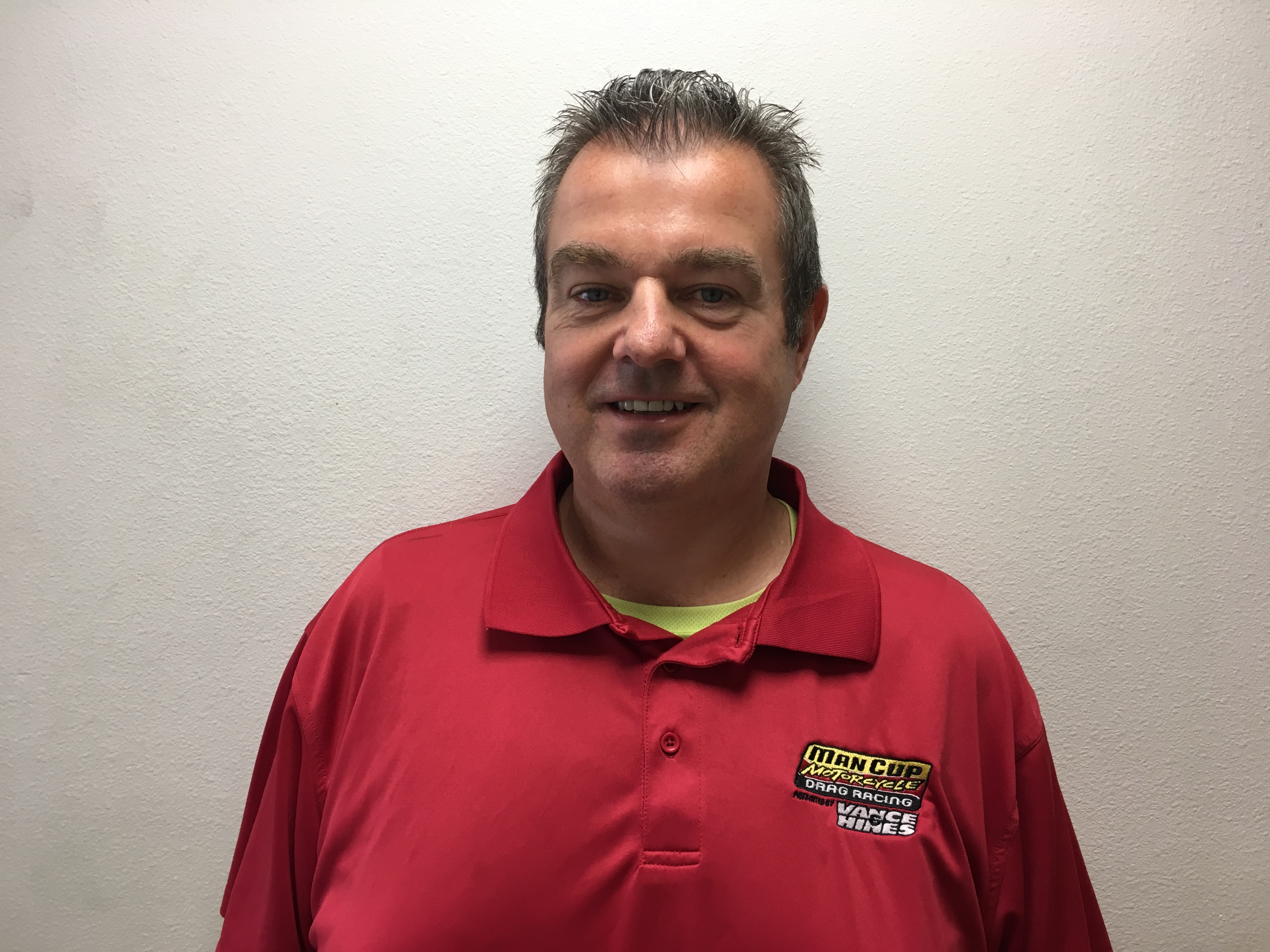 After what he says was careful consideration, Man Cup's Jay Regan recently ruled the turbos would not be permitted to compete in his sanction's Top Fuel class after gathering feedback from several racers on both sides of the issue at the PRI show.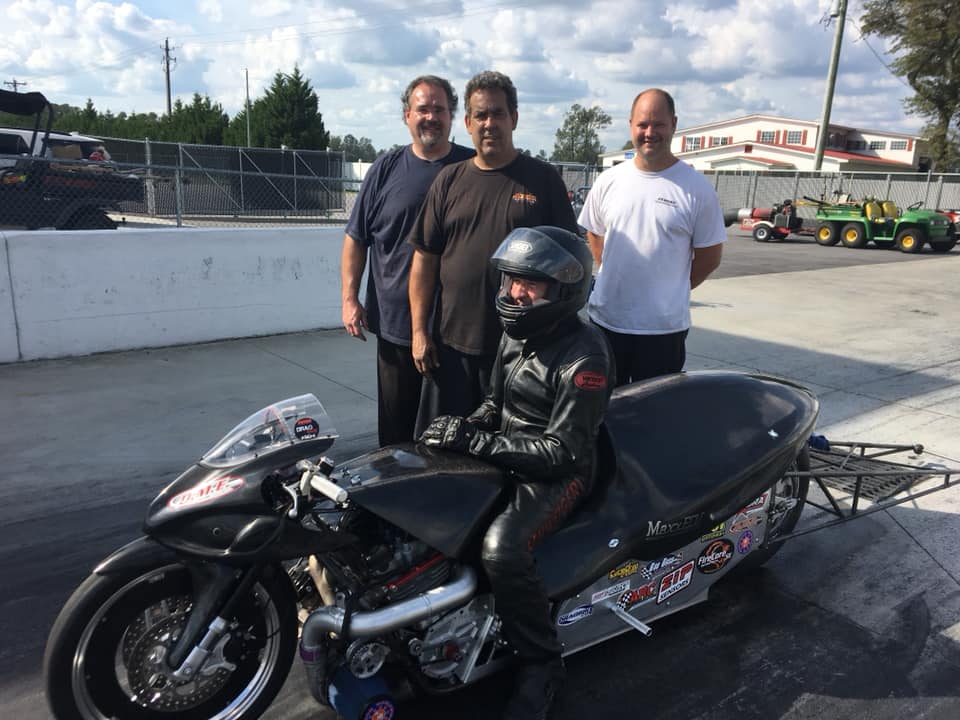 Top Fuel standout Dave Vantine has a unique perspective on the situation, having been racing since 1987 and successfully competing in multiple categories. Vantine says he loves the new turbo bike but Top Fuel is not the place for it.
"The name of the class is Top Fuel," put simply but effectively by perennial nitro championship contender Vantine. "I think it is so cool that this new bike is out there. I really admire it. I have the highest respect for Dan (Wagner) and Walt (Timblin), but why does it seem like a Funny Bike always has to go somewhere else? It's like it didn't work out with nitrous (the motorcycle was separated from PDRA's nitrous class), so let's go nitro. In the end, just because you have a wicked fast turbo bike doesn't make it a Top Fuel bike."
Vantine also points to the multiple-combination categories of the past like Pro Comp not working out. Pro Comp, by the way, was a class Regan succeeded in as a competitor and knows well.
"I feel like history keeps repeating. Turbos and nitrous have never played well together. To me the turbos are awesome but they need their own class. I think that would have the best chance for success," Vantine said. "You want opportunity, the manufacturers involved need to start a class, populate it and say we are the go-tos. Come to us for a bike and parts."
The cost disparity is not something that bothers Vantine as his amazing 5.77 bike is currently for sale at a blowout price of $140,000, more than $100,000 less than it would cost to build. Vanitne will soon debut a brand new McBride-built machine, identical to the 5.61, record-holding "Star."
"I do think Funny Bike has been and should continue to be a great stepping stone to Top Fuel," said Vantine, who went straight from Pro Mod to Top Fuel, as Funny Bike advancement was stalled during the time of his step up the ladder.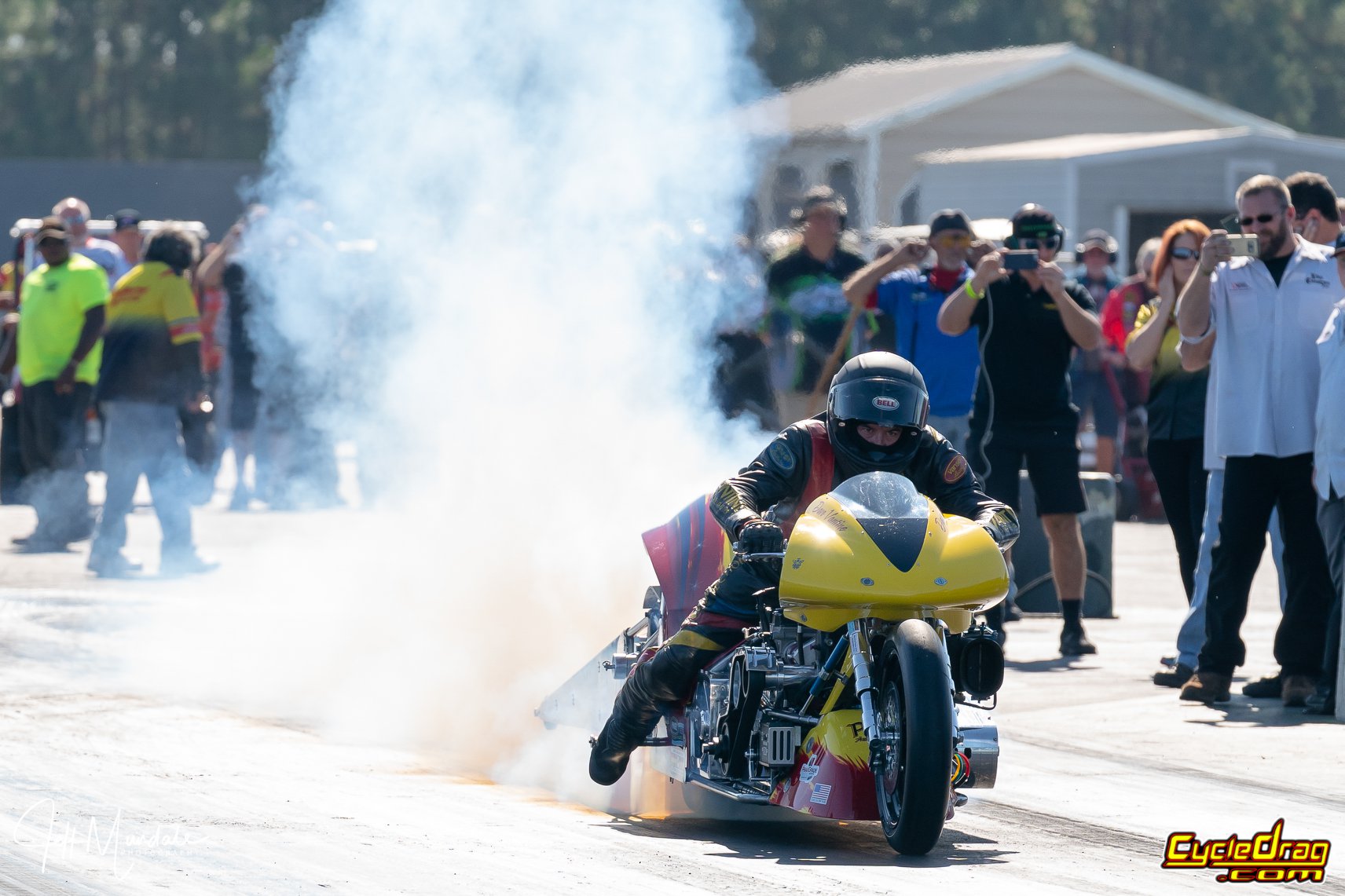 With a deep historical perspective at his disposal, we asked the legendary Rice his thoughts on the determination.
"There is not much to be gained if the turbos are put in the current Top Fuel category," Rice said. "Their worst performance is still a couple tenths quicker than the best turbos."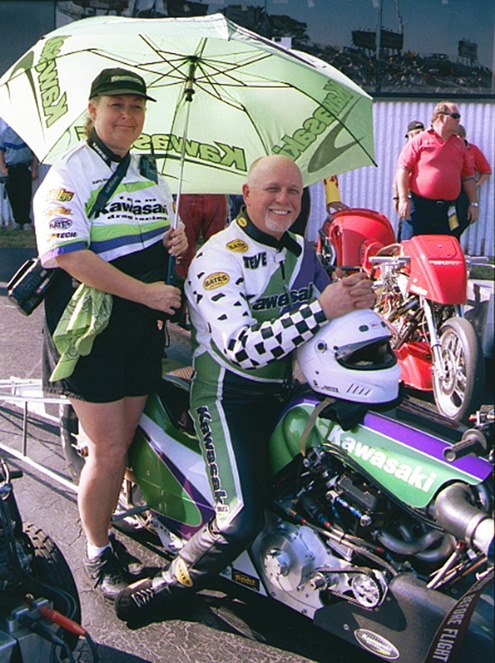 Turbo racers however see the nitro bikes as vulnerable and less consistent, often overpowering the track, cutting less than stellar lights and smoking the tire going for world records and personal bests.
Most Top Fuel racers do not want to disrupt that formula.
"It's about blown nitro and should stay that way forever," Man Cup Finals Top Fuel winner Mitch Brown said.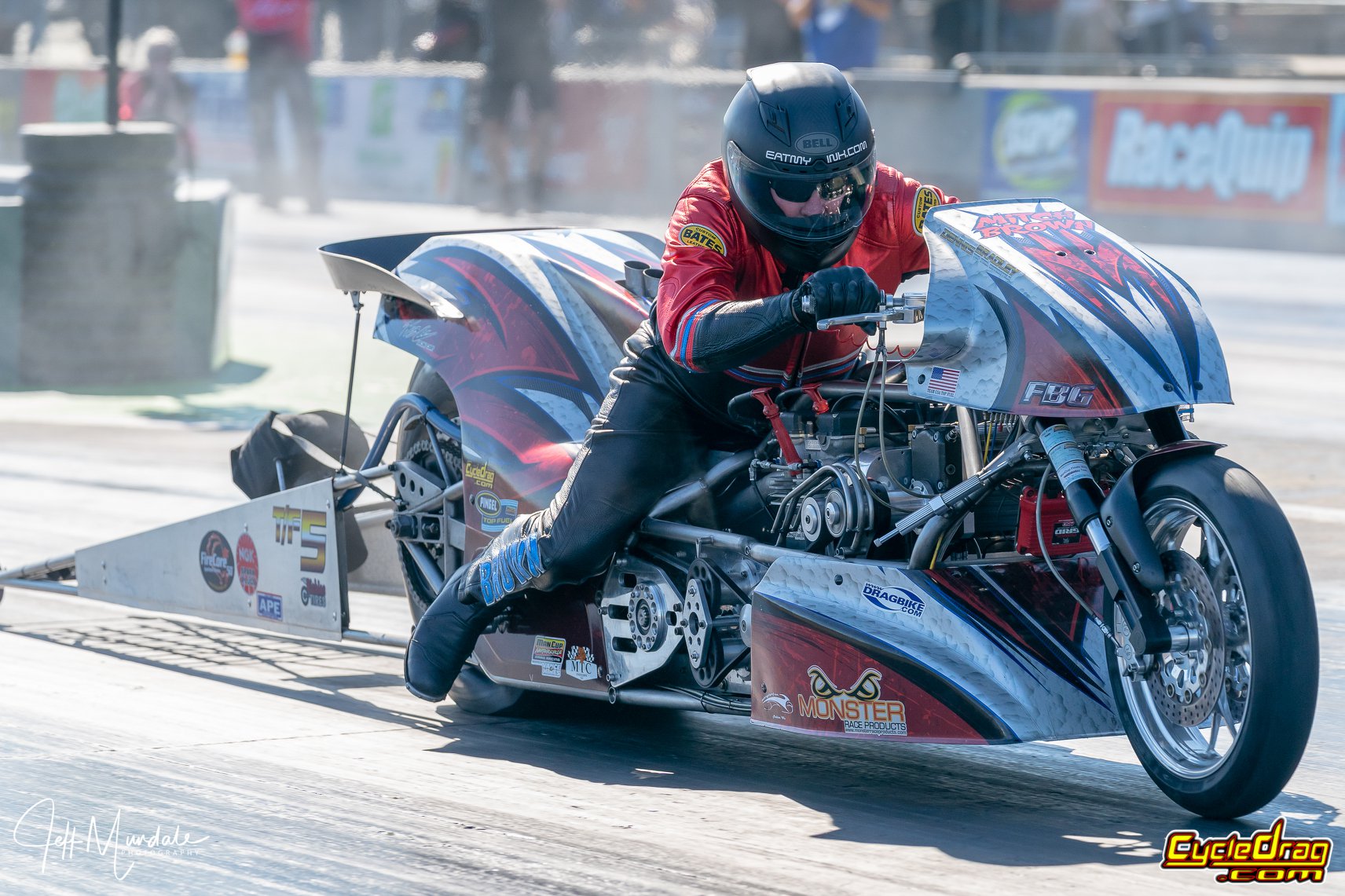 Rice offered a suggestion to the new turbo team and sanctions considering how to structure rules.
"If the goal is to give the new generation turbo entry a class to run in, that will have good close competition, a class with similar performance is Top Fuel Harley and would be a better match," Rice said. "I know this will never happen, but, this move would give the turbo room to grow with a chance of going rounds because of performance rather than something going wrong in the other lane."
Rice admits it won't be easy to merge the two brands. He pointed out the frustration he once felt, competing in a class with liberal rules.
"Back in the Prostar days there were disgruntled racers, myself included, when the Funny Bike class would be taken over at the Finals in Gainesville. Not because the Top Fuel Harleys came to race, but because the field would be full of racers who did not support the series during the regular season, upsetting the points battles going on," Rice said. "My suggestion, that was overlooked, was to make it necessary to race in the Finals was to have competed in a couple of races during the regular season."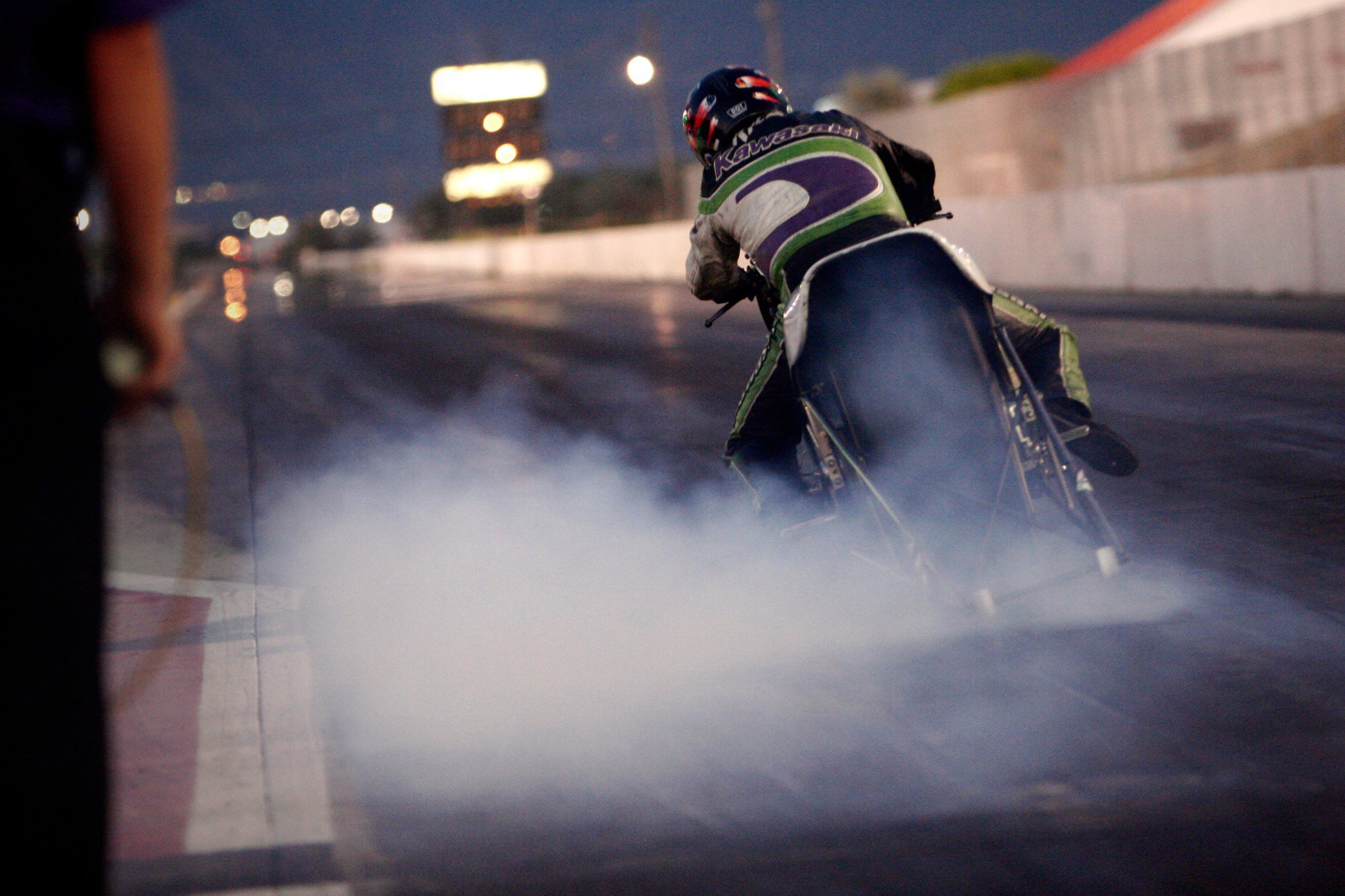 Funny Bike was home to the world's quickest turbos up until around 2002 when AMA Prostar Keith "Scooter" Kizer felt forced to cut the class due to a robust payout and dwindling participation, despite a small group of accomplished racers like the late, great Gary Clark, Rick Perry, Chip Ellis, Korry Hogan, Keith Lynn, Rob Giard, Glen Nickelberry and others still running impressive and progressive elapsed-times.
Back then Kizer said Funny Bikes would have the option to run Top Fuel, with the hope it would be a stepping stone to a full blown nitro bike. For Hogan, it was. Unfortunately for the wheelie-bar contingent, the turbo technology and interest shifted to the thriving Pro Street class.
Clearly much has changed since the termination of Funny Bike 16 years ago.
It will be interesting to see where Schweigert's entertaining turbo / methanol combination will go next. Perhaps the biggest deciding factor will be how many others become interested and campaign motorcycles. With eight or more entries Funny Bike could be resurrected and return to prominence.
Williford Racing's Ehren Litten built a new-age turbo bike for PDRA and it's now without a home, other than Pro Open.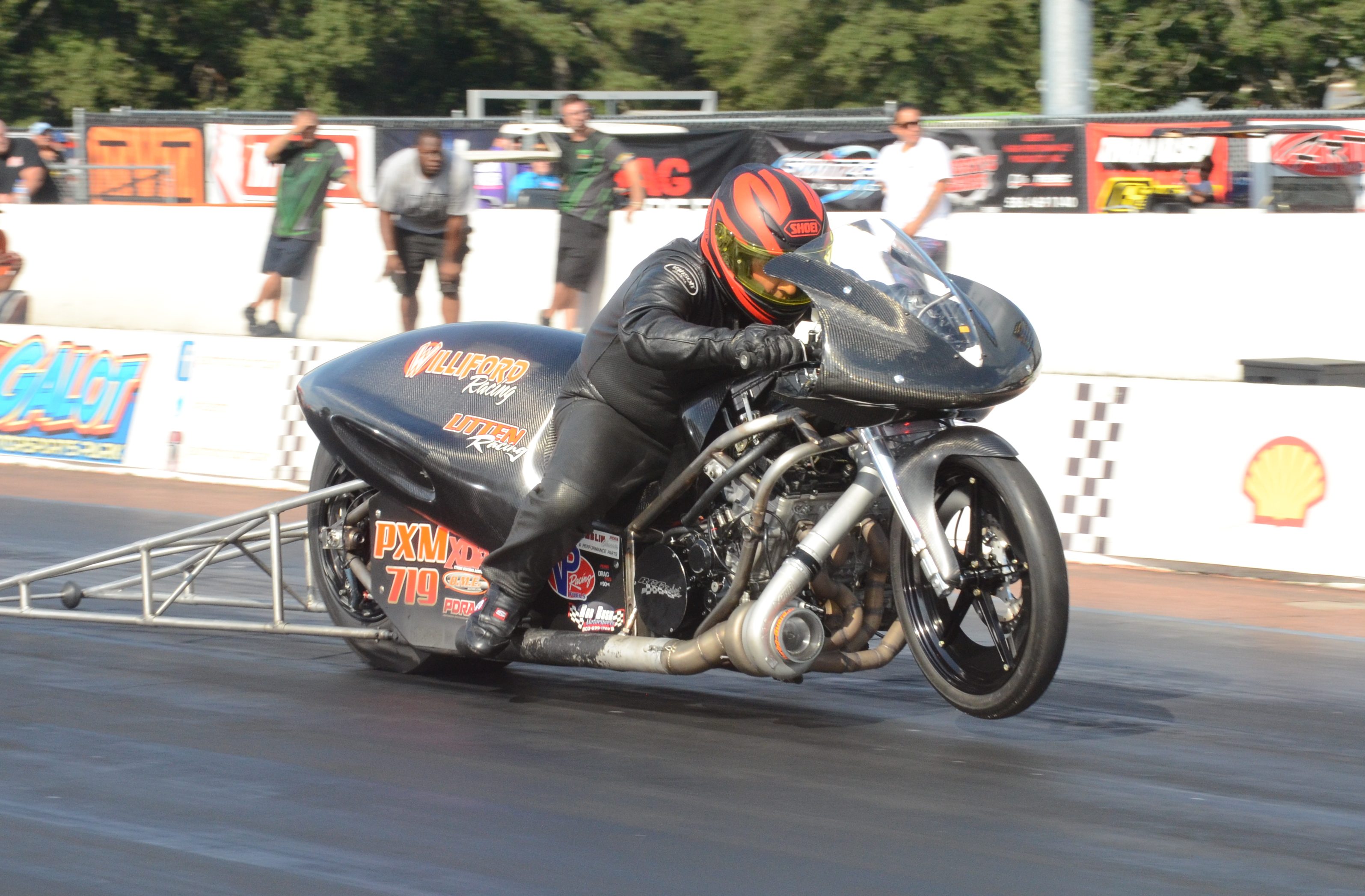 Mark Rendeluk, Billy Vose and others are expected to be out with modern Funny Bikes as well. Former record-holder Travis Davis and Chris Cutsinger have both been 6.34. If a few more prominent teams step up with builds, things could get interesting. If all goes well, Funny Bike could be closer to a legitimate return than most think.
Either way, the discussion, attention and brainstorming is great for the niche sport we love.