Cycledrag.com contributor Tom McCarthy offers this great review of Pete Hill's new book – a great gift idea by the way!

As of December, 2018, there is a new book out and available to the general public called Pete Hill a legend on Two Wheels, written by his wife, Jackie Hill.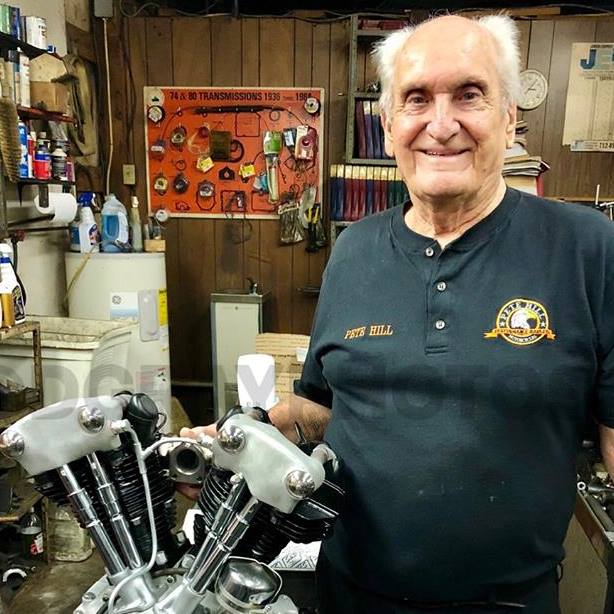 Pete and Jackie were married in July, of 1954 and since they got together while she was still in high school, they have always been by each other's side. To this very day they are still at it, loving life, as Pete and Jackie Hill.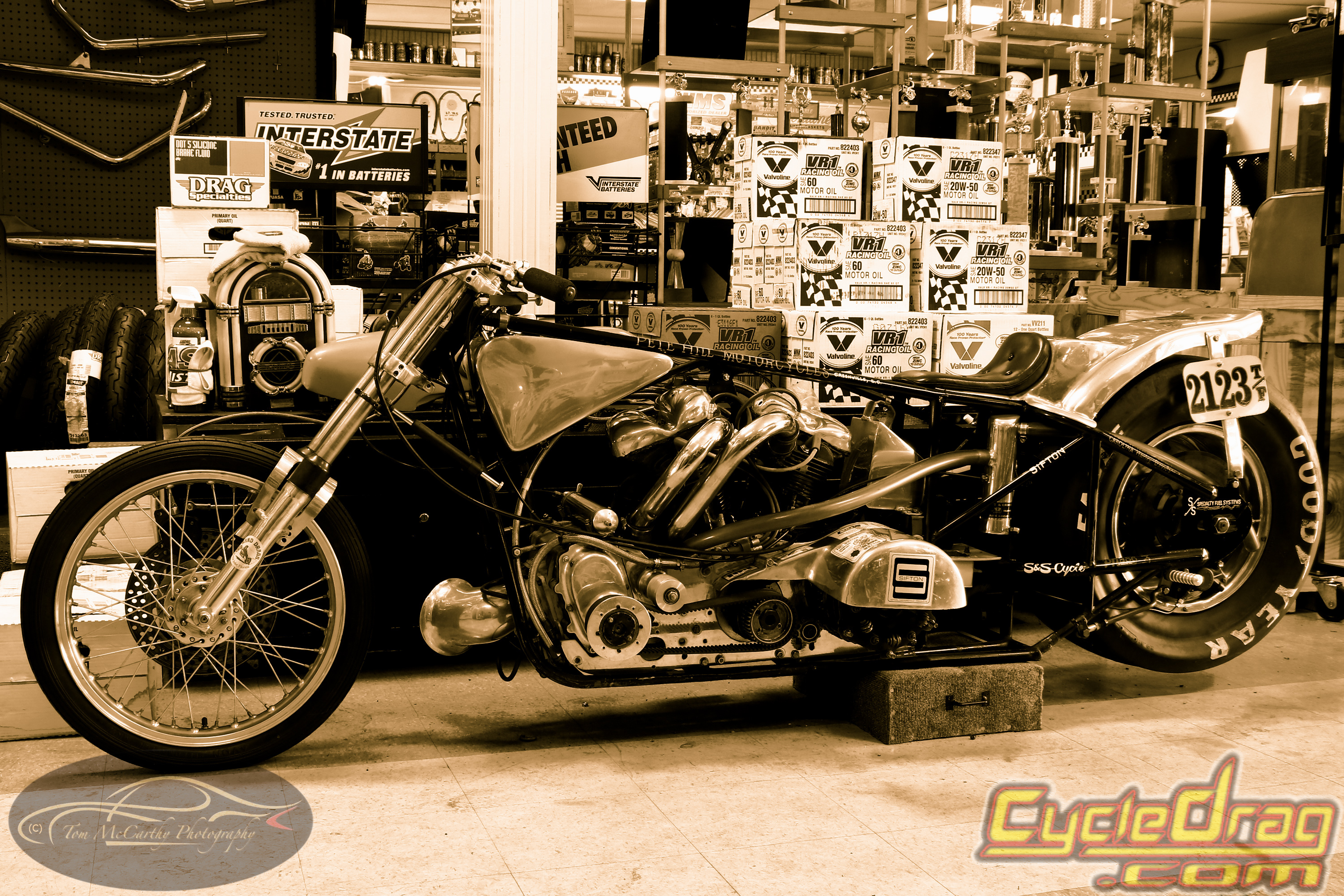 Jackie was with Pete when he started getting into drag racing in the early years, back when his local track in Greer, SC first opened and they didn't allow motorcycles for drag racing. So Pete stuffed a blown alcohol Knuckle Head Harley Davidson into his homemade dragster and they went drag racing. Pete and Jackie were then and remain today, partners for life. When it comes to the history of Pete Hill and his racing, there is no higher authority than the woman who was with him all the way.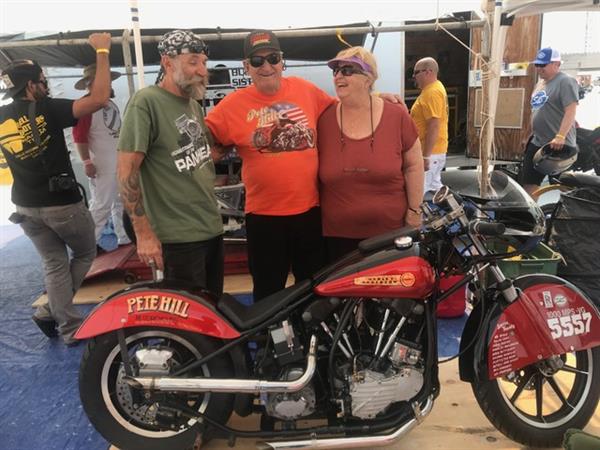 Jackie was wise and kept a diary of sorts, hand notes, of every event they ever went to and raced at along the road of life. Those notes became this book.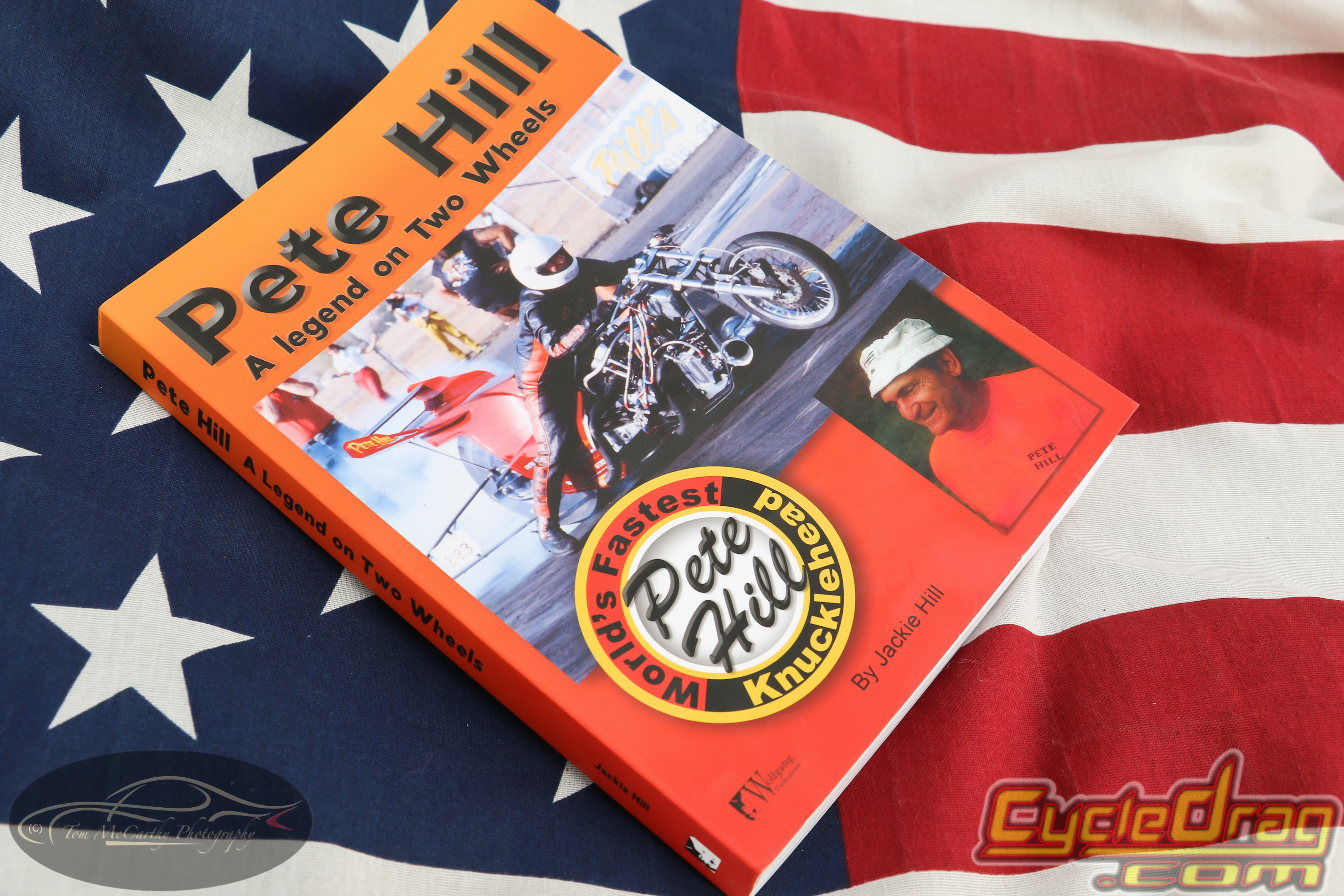 Pete and Jackie attended the NHRA US Nationals at Indy, somewhere around 1975 or 1976 and they were just thrilled by the field of Top Fuel motorcycles at that event. They talked about it all the way home during the 10 hours drive from Indianapolis Indiana, all the way back to South Carolina. Then they started building their own Top Fuel Harley.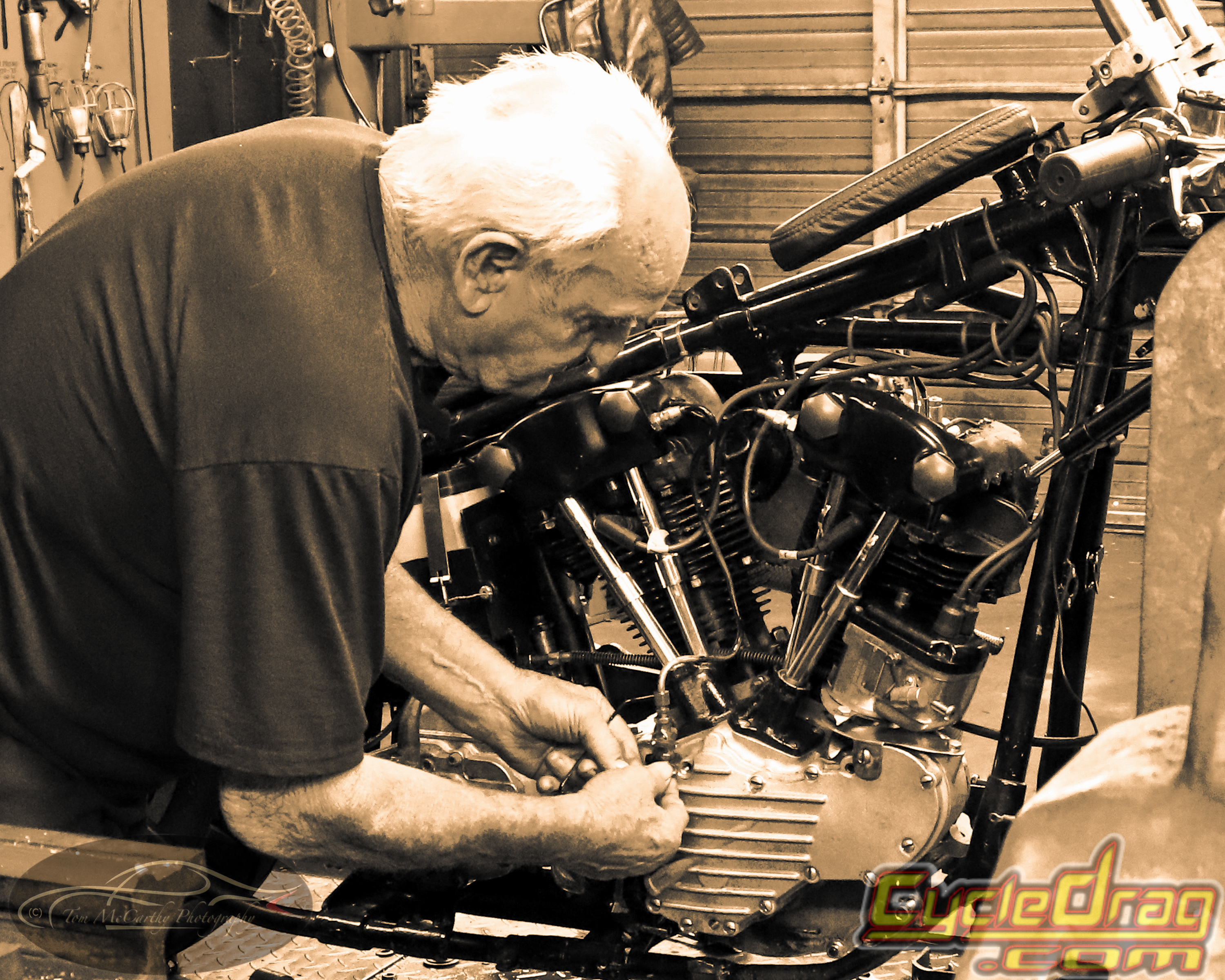 This book is a paperback, non-fiction title, 304 pages, available from multiple sources: Pete Hill Motorcycles, in SC, also Amazon.com. It is published by Wolfgang Publications, PO Box 223, Stillwater, MN, 55082, ISBN: 978-1-941064-53-5, sub code 52795. The book is 6×9" about ¾ of an inch thick, containing a bunch of photos they collected over the years from various sources.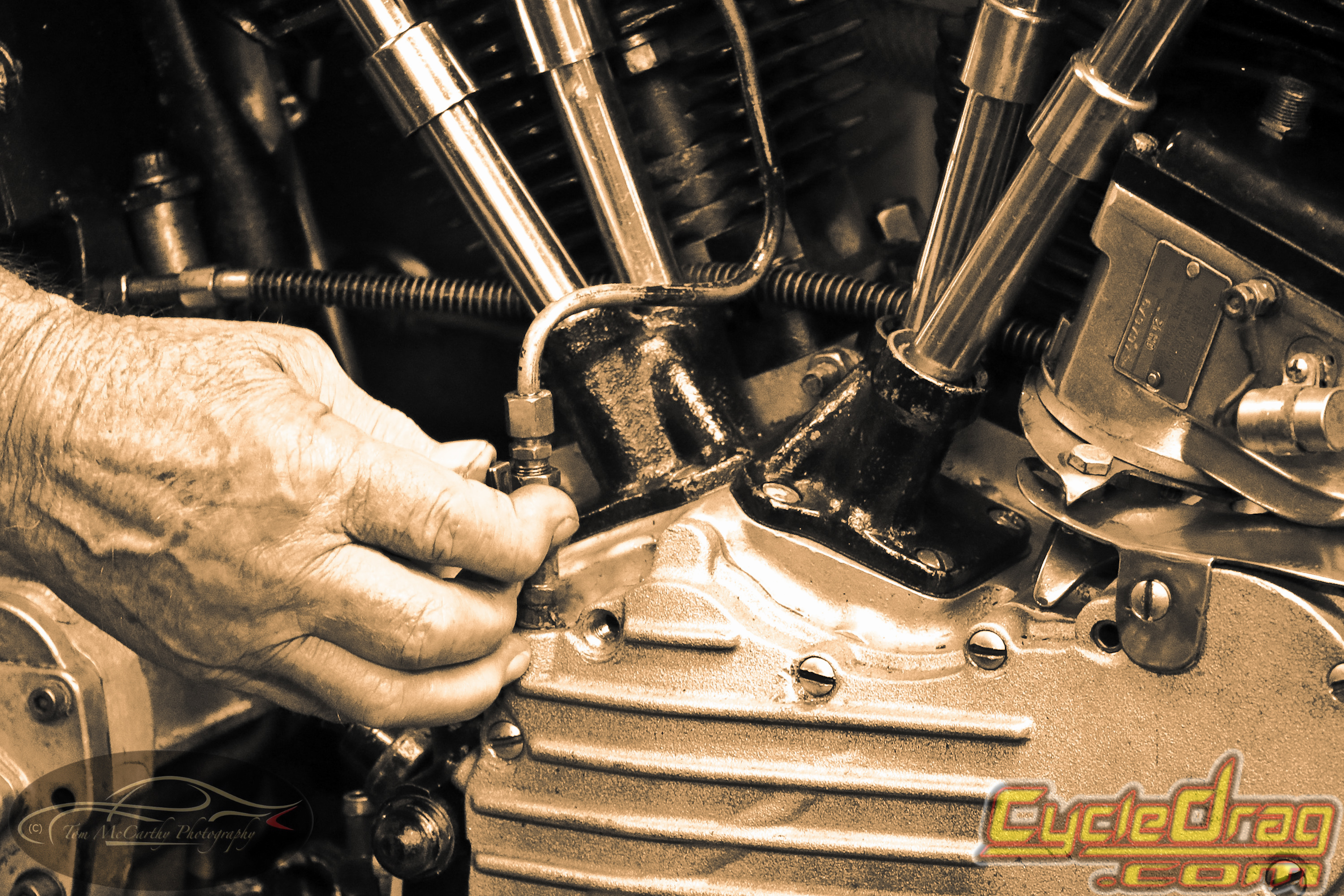 I won't spoil it for folks who wish to read the book but I assure you, if you are a Pete Hill fan and love Harley Davidson motorcycle drag racing, you will not be disappointed. There are many hilarious moments in the book gathered from years on the road drag racing, as they crisscrossed the USA.
Like when they met this young kid named Bill Furr, who schooled Jackie about how to win the Buffalo Chip Throwing Contest at Sturgis: picking just the right sized Buffalo Chip with just the right amount of moisture content is vital if you want to win (page 75). Racers and race fans will also get a glimpse of how drag racing was in 1980, at Sturgis, during Bike Week (page 61) with a story that will curl the hair of every race director who reads it.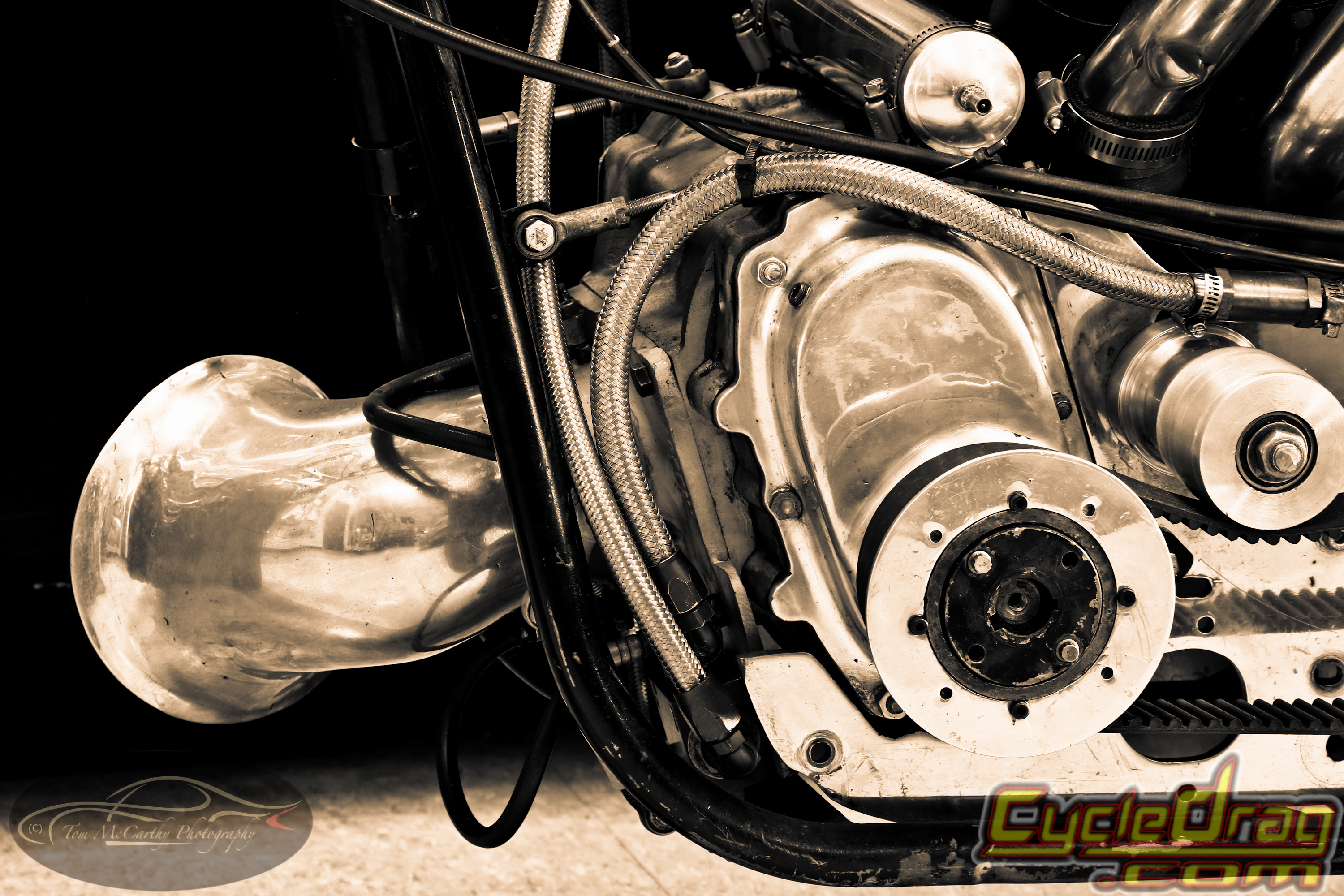 One of the great redeeming vales of this book is that Jackie was able to assemble this from her notes she amassed from when they began motorcycle drag racing together. This is a great lesson for the wives of racers today as they race with the various sanctions – keep a diary, just a paragraph or two, of each day's racing activities. One day, you'll be glad you did!