As the racing season comes to a close I wanted to take a minute to thank a few people. We didn't do a lot of racing this year, only one race with a few test sessions but it was still a very eventful year. We didn't have anything new to play with early in the year so the bike just gathered dust in the workshop but around mid April, Ralf Schipmann began work on a new motor, a project that he had planned for many years but couldn't find a machine shop that wanted to take on such a complex project for a one-off engine. So Ralf purchased the equipment and acquired the knowledge to do it himself but even with the right equipment the motor took most of the summer to build.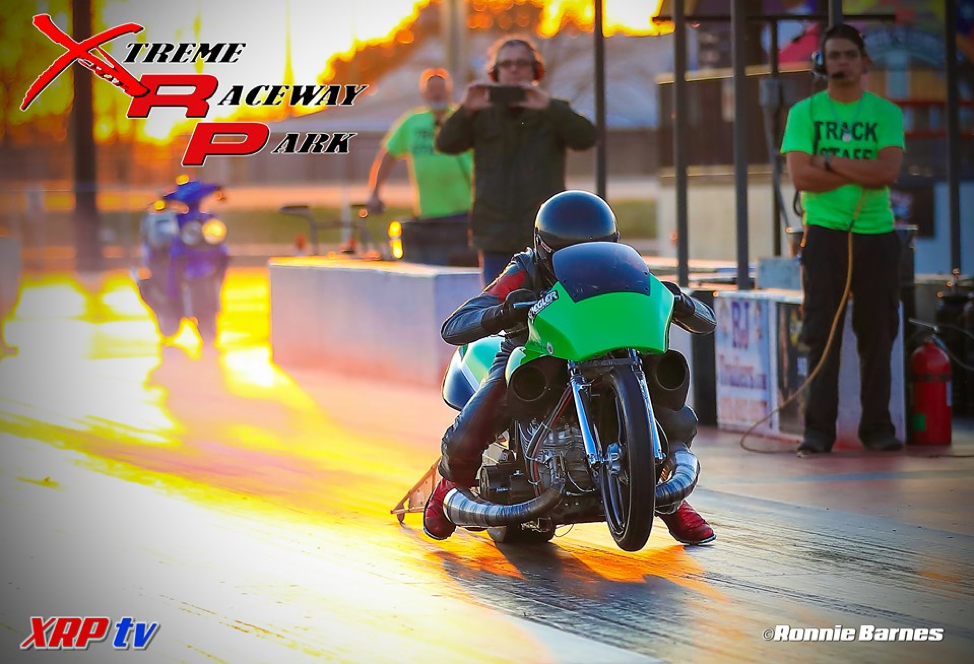 As soon as he started building the complete engine we put the single cylinder prototype that was built by Scot Sullivan on the dyno, developed a baseline tuneup then sent the cylinder to Doug Flannery for some porting and started making pipes and heads. I anticipated getting all the parts together over the winter and having it ready for testing in the spring but Ralf thought we could pull it all together in time for the biggest race of the year, which was the ManCup finals in Valdosta Georgia.
So in late September the cases were sent to Scot Sullivan, crank to Charlie Smith, transmission to FBG and in mid-October the new cylinders to Doug Flannery for porting. We had an idea on which pipes and heads to use, certainly not optimum but the pipe that Doug called Pipe 1 worked well so Ralf designed a pattern for the bike and sent the DXF file for the laser cutter. He also designed the base gasket, which Lani at Copper Gaskets Unlimited cut and shipped same-day. Everyone busted their collective butts and finished all the components and had them back to us in time to have a running engine by the first week in November.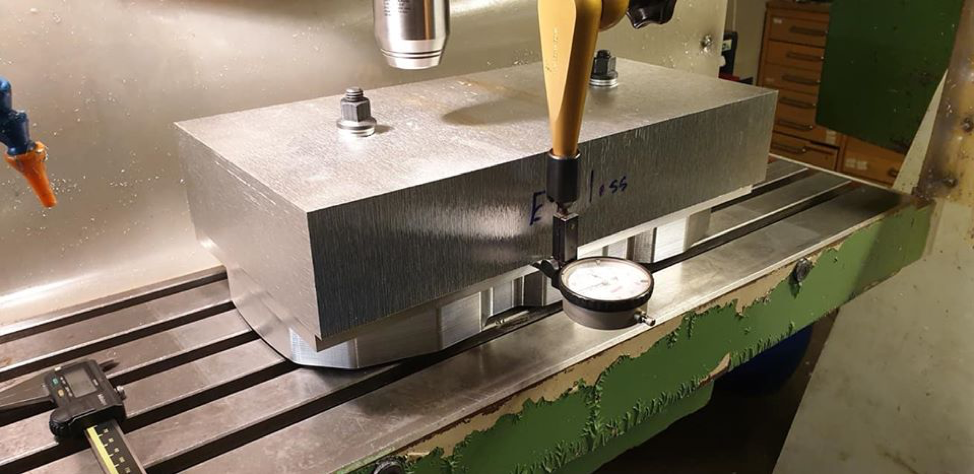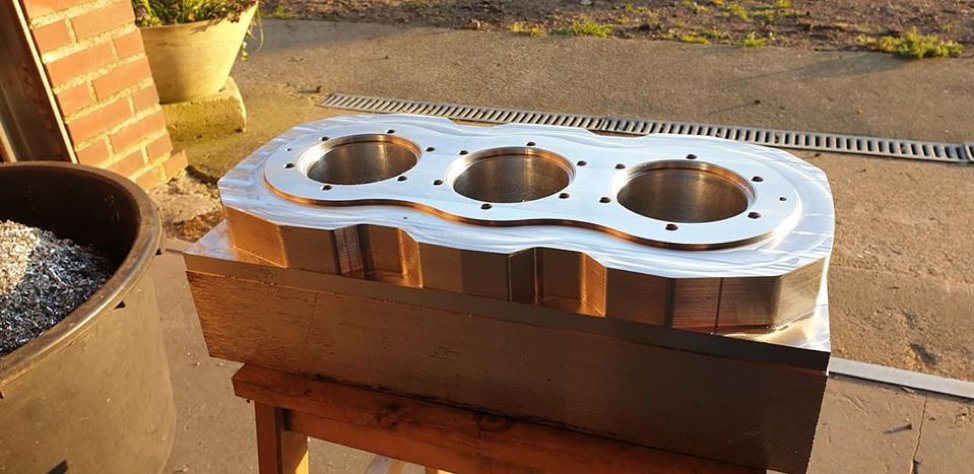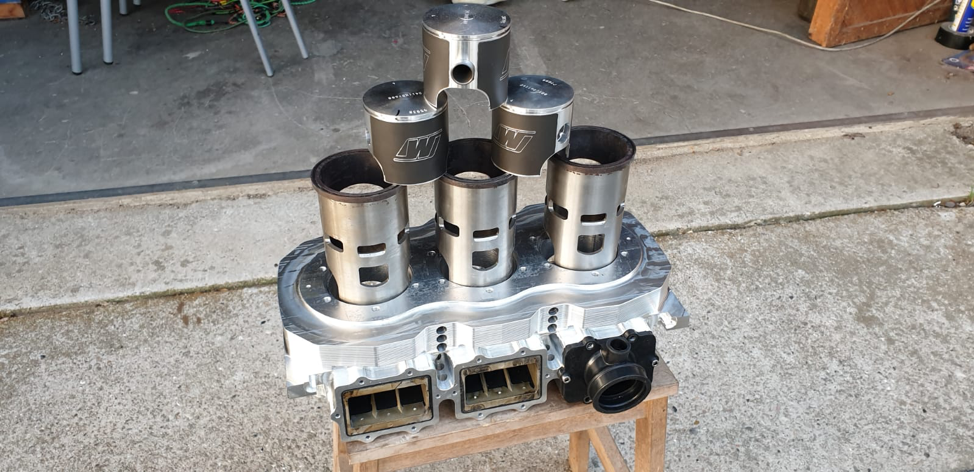 That's where Alex Hrp Hughes comes in, he sacrificed a bunch of time with his family and even took off work to help us get ready and go to the track to test. We made four trips to our local track to test, most of which didn't go well, and then headed to Valdosta Georgia in hopes of breaking the record for non-nitrous H2s.
Problems started with the first test pass of the weekend, bike pogo'd off the line and took out a transmission, then pressure issues in the induction system, more traction issues off the line…it was looking like all the time and preparation were going to be in vain. Ralf Schipmann and three other friends had flown in from Germany to see it run and my buddy James Ritchie had flown in from the UK so there was no pressure…yeah right, we really wanted to show everyone involved in the project how it could run and everyone was super helpful, there was no way I could have kept up by myself.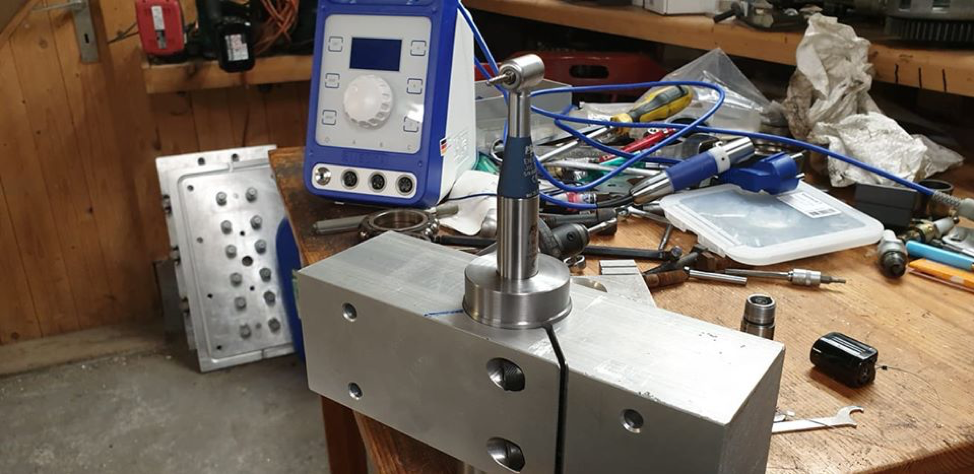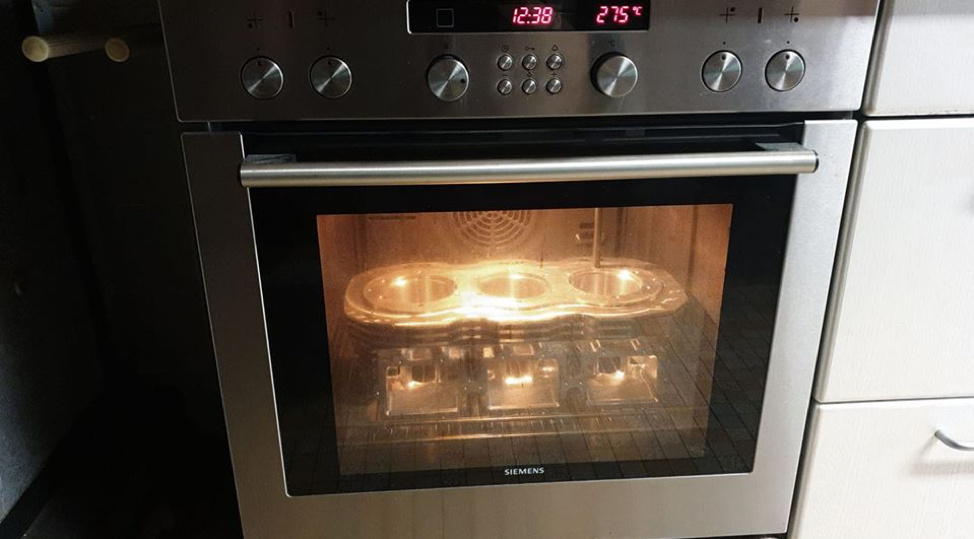 By Saturday we were finally getting a handle on the traction issue and had decided to just leave the ram air open and unsealed, the bike responded with a new record of 7.87 and then later lowered it to a 7.83 at 167mph. Nothing earth shattering from the perspective of modern bikes but fairly impressive for a 47 year old 800cc bike.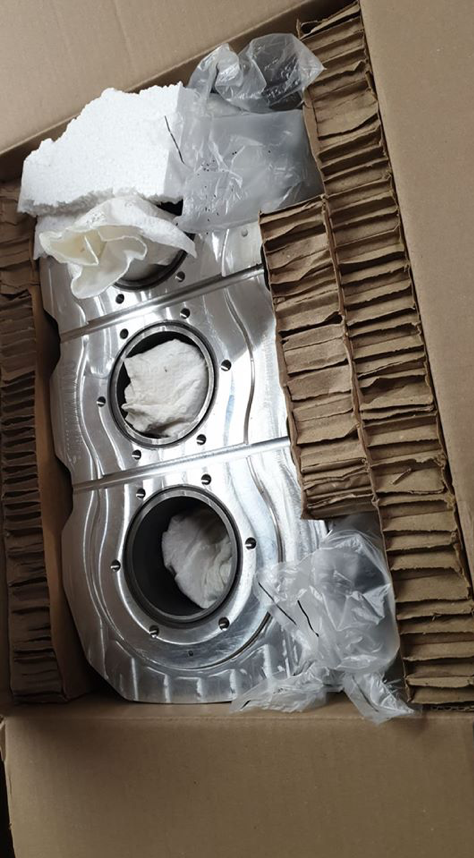 Alex and I had both looked at the intermediate numbers on the passes when the ram air created too much pressure and knew there was a much quicker pass in this combination so we were both disappointed in the 7.80 passes but after reflecting on the weekend can now say it was a big success for all involved and truly a team effort. We could not have done this without the amazing engine that Ralf built, I mean who builds an engine from a chunk of aluminum in a backyard workshop? And all the people that rallied to help like Scot Sullivan, Charlie Smith, Paul Gast, Lani Visconi and Doug Flannery.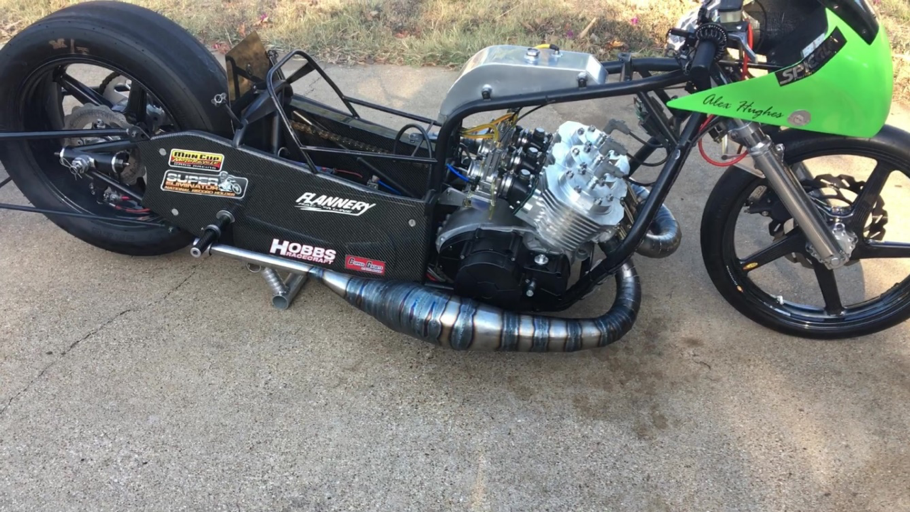 Bike was first started on November 2 nd .
It was taken to the track for the first time on Nov 8 th , total disaster.
Again on the 10 th , better
Nov 15 th , another total disaster as electrical gremlin kept shutting the bike off, once on the 1-2 shift
taking out the shift forks
Nov 17 th , final test before ManCup finals, not too bad, starting to show potential.
Nov 24 th , set the record for naturally aspirated H2s at 7.83 @ 167mph.
Nov 25 th , bike goes five rounds to the S/E finals, motor never missed a beat. After the race the motor
had 0% leak-down on all three. I would say that everyone involved did an excellent job.
And on a personal note, I want to thank my friend Alex Hughes, not only is he a great rider, arguably one of the best riders on the planet, a great fabricator and designer, he is also a close friend who is like family to me, I would not do this without him.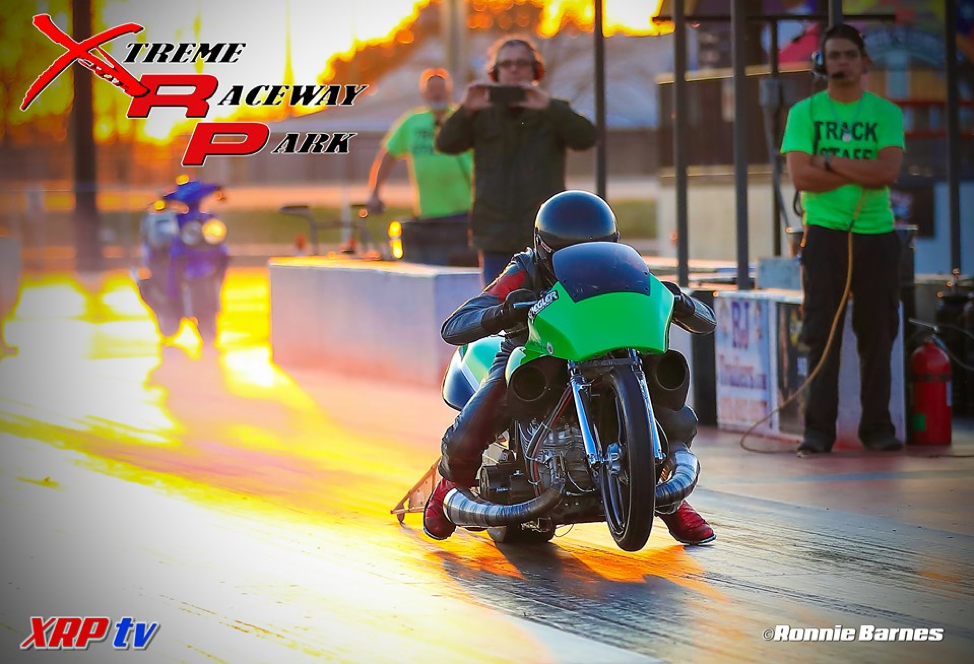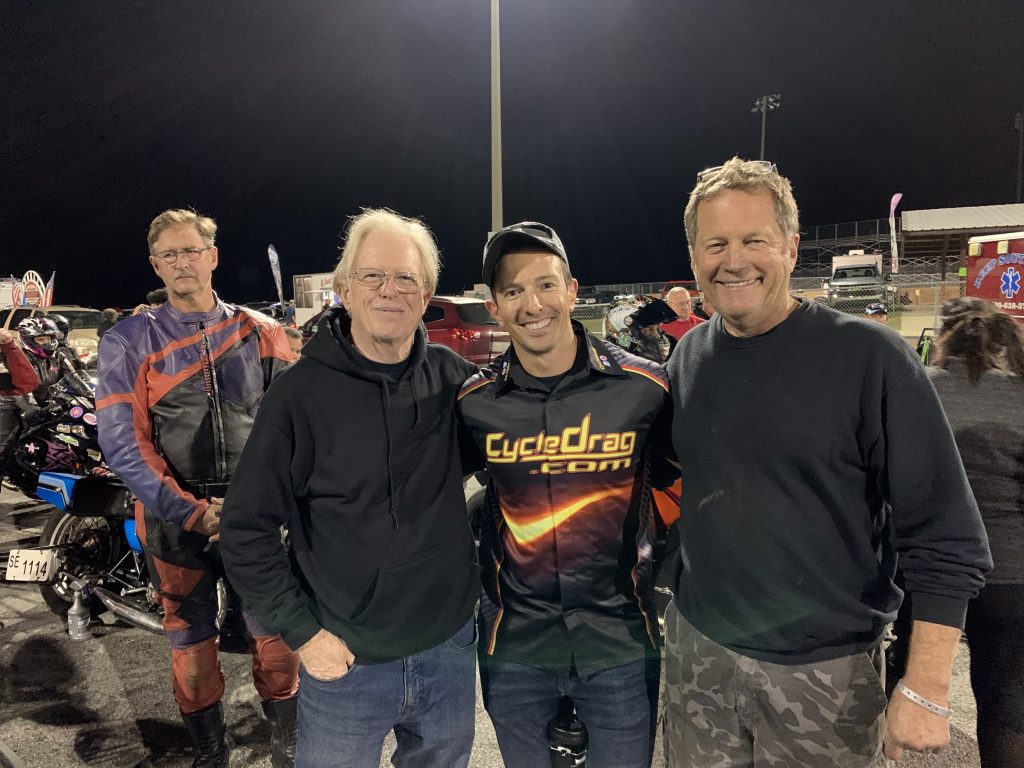 There are more videos on the Cycledrag Youtube channel (please subscribe here) and the Cycledrag.com Facebook page (Please like here) and more will be coming soon. Check back daily.