It was a long 14 Hour drive to Valdosta Georgia, but……driving to a racetrack never sucks, it's always the ride home,back to reality that's the bummer.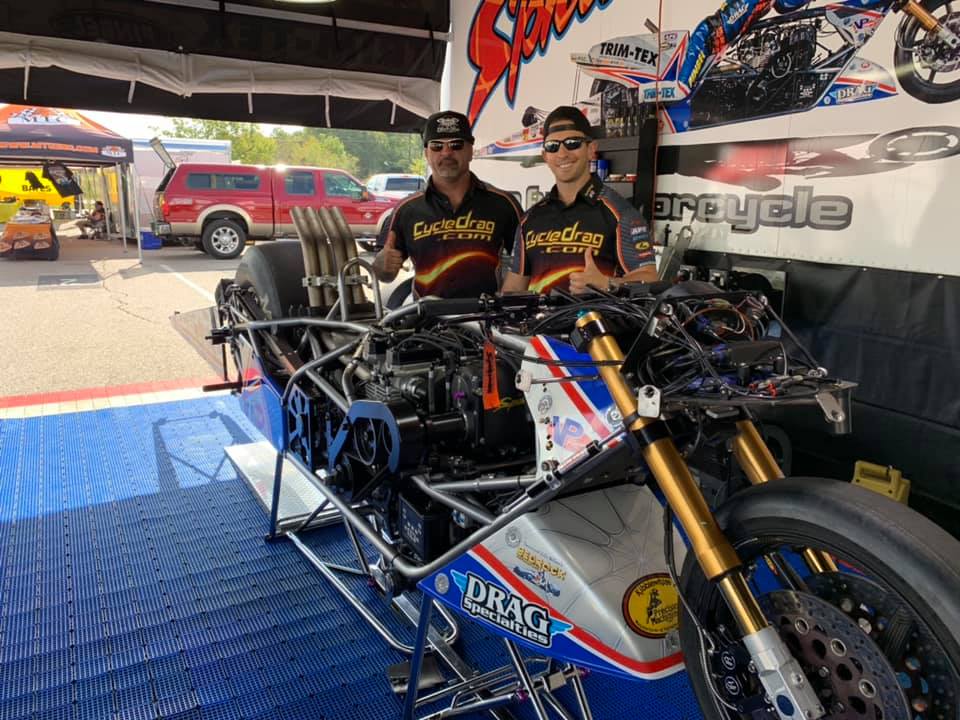 Dean, Shawn, Keith, and I left Quakertown at 7 AM on Thursday and arrived to South Georgia motorsports Park Friday morning at around 4 AM.
We were on a mission to meet Jason Pridemore the owner of Gunslinger racing and another crewman Greg to work on the TF300 Nitro Harley and get his machine into the 5 second zone. A time not achieved by any Vtwin Harley based Nitro powered machine as of yet. Pridemore has help from sponsors like TMS Titanium, Timken Steel, and Schinitz.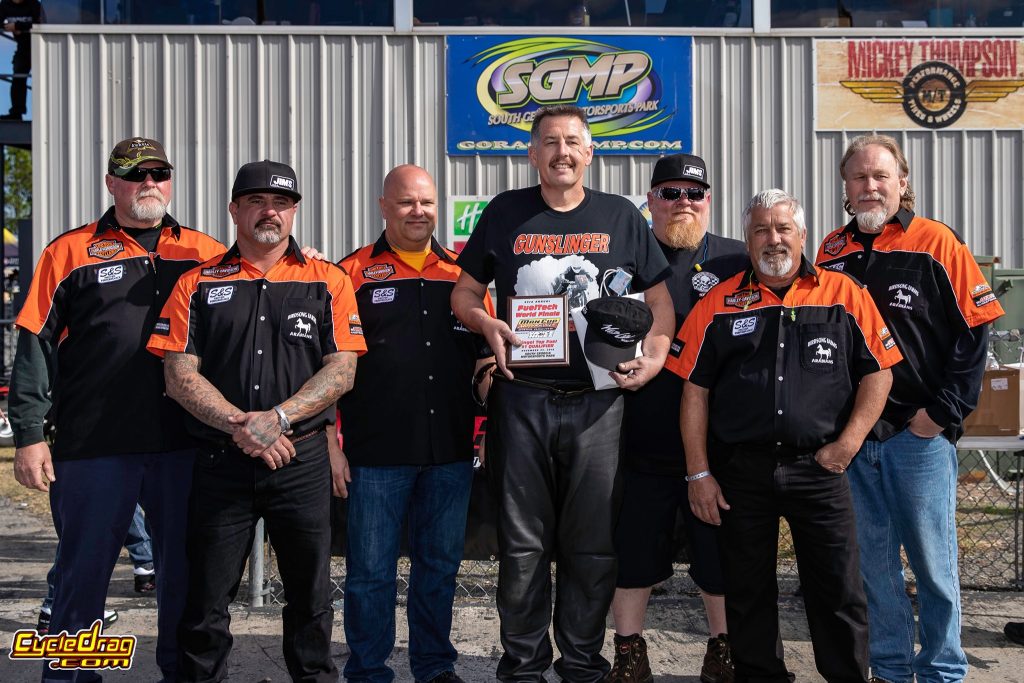 We unloaded the machine on Friday morning and went out for the first round of qualifying and ran a 6.17 Quarter mile at a speed of 208 mph. Which stood through the weekend as the number one qualifying time in our class.
We struggled keeping the tire from spinning all weekend due to all the power produced by his 144 cubic inch blown Harley Twin.
We met Tommy Grimes in the finals he was running The Beast. A blown twin from overseas. We just could not keep the rear tire from breaking loose at roughly 200 feet out.
Tommy Grimes went away the winner and we had to settle for second place, but we had a fantastic time all weekend, got the opportunity to meet with some great racers and knowedlegable people from all around the world
Local racer and Harley Davidson Dealership owner Rich Vreeland also made the long ride to Valdosta Georgia for the race. He tried his best but would up losing in the first round of eliminations.
His sponsors are Advanced Sleeve, Worldwide Bearings and Christ in Action
Another local racer Rob Garcia from Reading Motorcycle Club put all of his power to the ground and left with a first place plaque and check in the Pro Open class. His sponsors are Abbi Co. Inc Electrical Contractors and Harley Haul.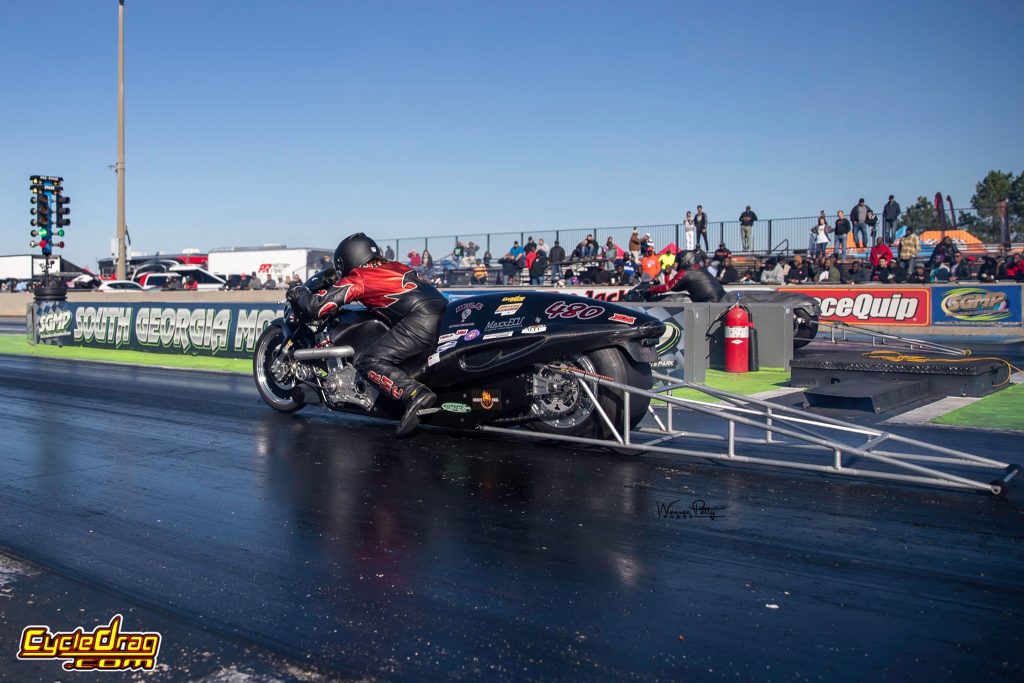 The highlight of the weekend was Larry "Spiderman" McBride setting a new world record running a blistering 5.50 at 264 mph. He also solidified himself as the all time winningest motorcycle drag racer of all time capturing his 20th championship.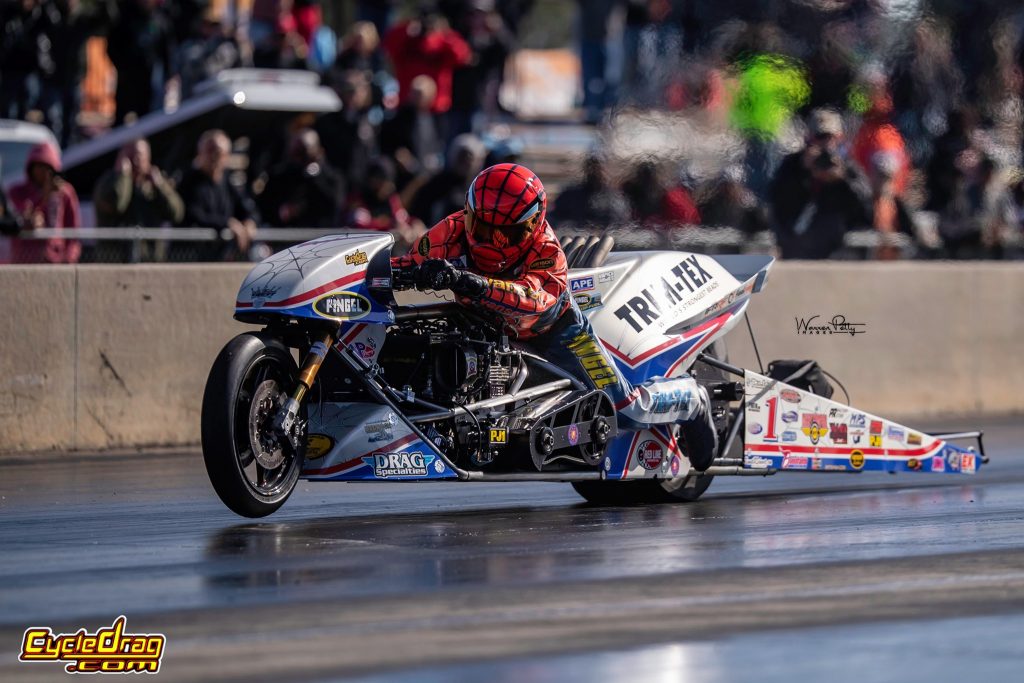 I got the opportunity to work with Larry on his pit crew for the beginning of this awesome season. Getting to work with Larry and his pit crew consisting of his brother Steve McBride, Roland Stewart, Chuck Stewart, and Charlie Lynch was a blessing for me. I learned that they are the best not only because they are fast and consistent, but they all work together as a team and they are more like a family. I am truly blessed to get to say I learned from the best to ever do it.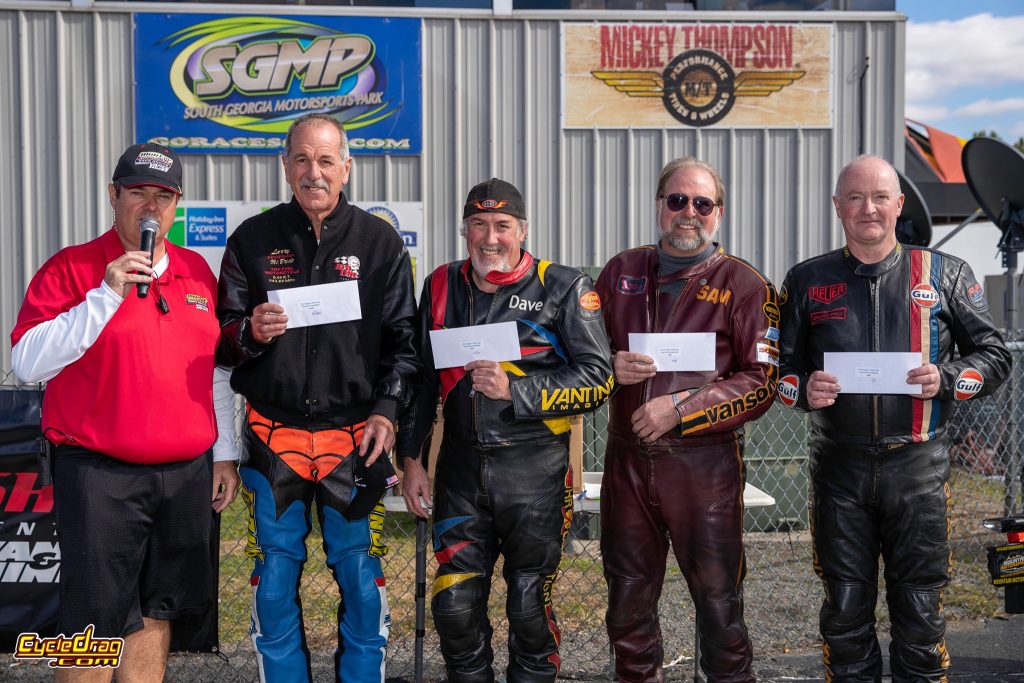 If you are a motorcycle fan please follow your favorite racers on social media Facebook or Instagram and support them as they truly do it with all of their heart and soul.
See you in the lanes???
TF137 Michael Balch.