As he enters the final event of the 2023 NHRA Camping World Drag Racing Series season, Pro Stock Motorcycle rider Chris Bostick is focused on enjoying every moment of this journey. Making it to the In-N-Out Burger NHRA Finals and competing in the Countdown to the Championship, NHRA's version of the playoffs, is a dream come true for the talented rider and team owner. He's ready to finish the season strong as he powers his Chris Bostick Motorsports Suzuki onto the track at famed In-N-Out Burger Pomona Dragstrip.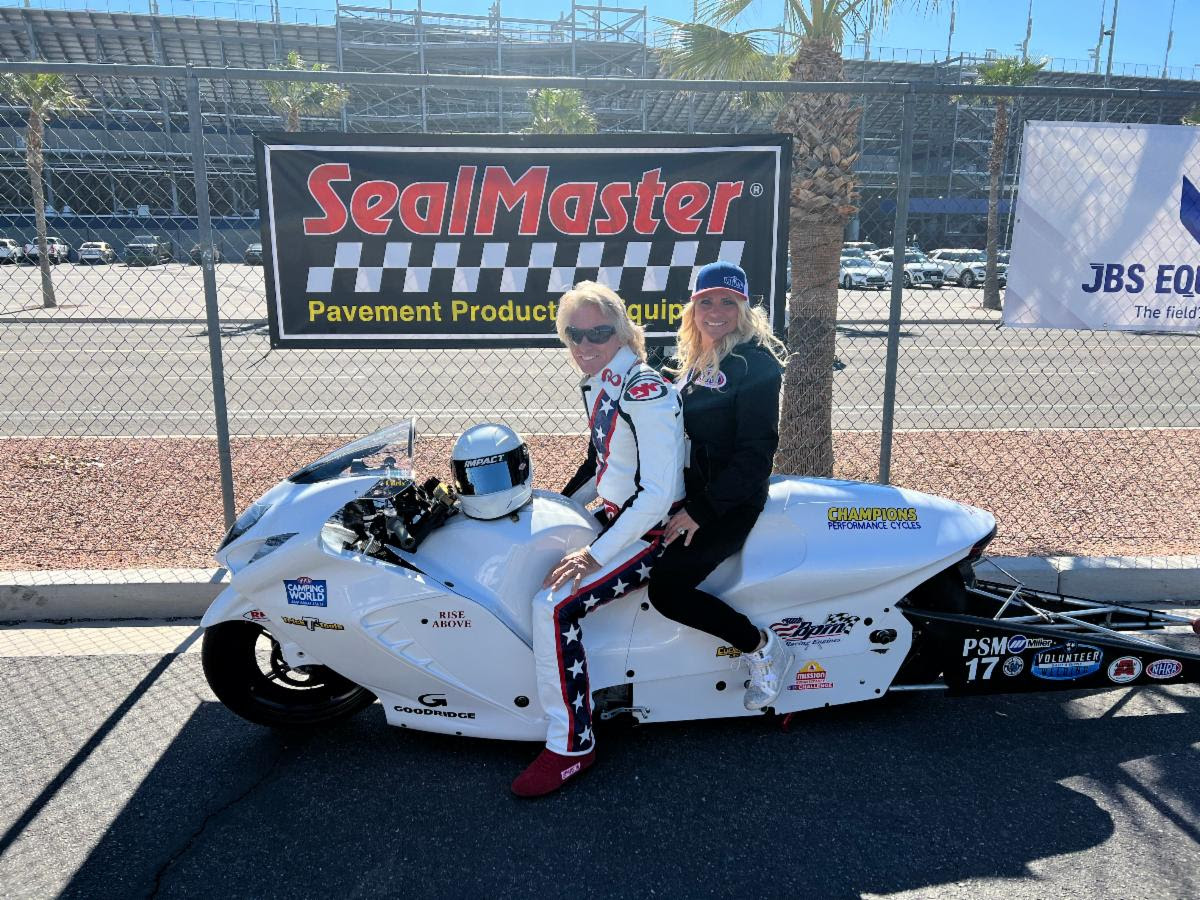 "As long as this current engine stays together, I think we've got a good shot at going some rounds," said Bostick. "We are only one run out of finishing in the Top Ten, so that's what we are focused on doing."
Bostick has had quite an incredible experience competing in the Countdown for the first time in his career. He's achieved a new personal best elapsed time and put down some of the best 60-foot times in the category. Most importantly, his flair and friendliness have made him a new fan favorite among those closely watching the exciting Pro Stock Motorcycle category. He's currently No. 11 in the points standings but since they compete for points-and-a-half at the NHRA Finals, anything could happen. Considering the recent improvements in performance Bostick has been making, a Top Ten finish is certainly a possibility for the independent team.
No matter what happens, Bostick has enjoyed every minute of his Countdown chase and is hopeful that it will not be his last. He is currently exploring potential sponsor partnerships in order to continue on the trajectory he's set in motion this season.
"We would really like to find the right sponsor partner for the 2024 season," said Bostick. "It's been an amazing year and journey through the Countdown. We certainly work to put on a great show for the fans both on the track and in the pits. That kind of national exposure is a fantastic opportunity for the right brand."
All of the racing action for the In-N-Out Burger NHRA Finals kicks off with sportsman competition today, November 9. Professional competition will commence on Friday, November 10 with two qualifying rounds at 12 and 3 p.m. PT, followed by two more qualifying passes on Saturday at 12 and 3 p.m. Final eliminations are scheduled for 11 a.m. PT on Sunday.