The AMRA race in Xenia, Ohio, May 29-30 was nothing short of exciting for the ProGas class.
Billy Doherty started this season out with a new machine and has been shaking it down and working on some gremlins. With the help of his crew chief
Mike from Rochester Custom Cycle they worked all weekend trying to get this beast to perform and found
themselves in the winner's circle for this first time this year in the ProGas class.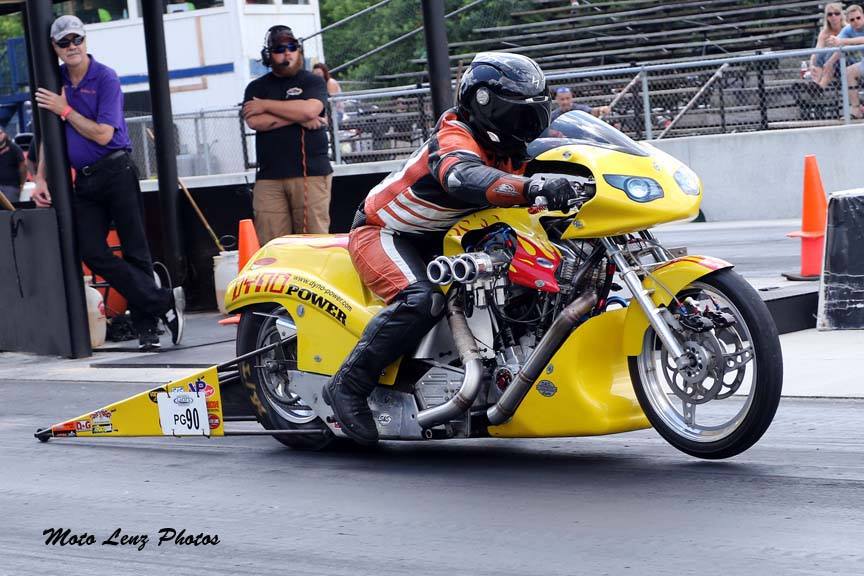 Billy rode three bikes this past eekend and brought home two wins, one of those being ProGas and the other win coming from Super Comp.
Billy met Kyle Leblanc in both ProGas and the Super Comp finals and took the win in both classes.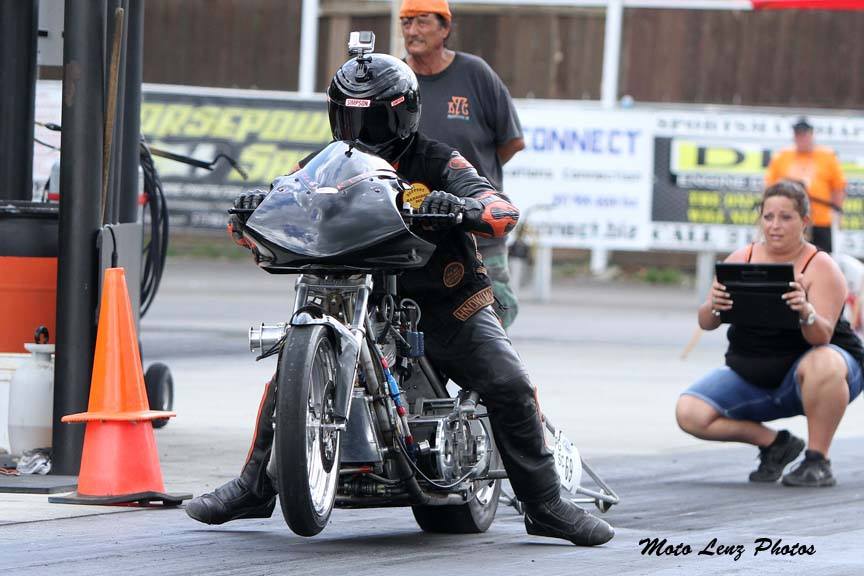 Kyle is another Louisiana native and really had a good weekend. Kyle made his way through the ladder and ran
very consistently all weekend. Kyle met Shane Pendergrast in the first round and laid down a good run to move
into round 2 where he met the class champion Mike Pearce.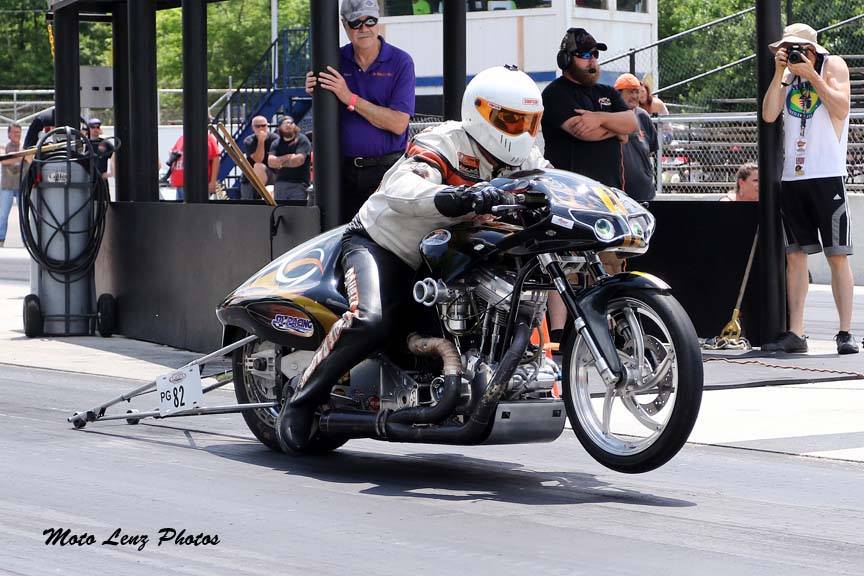 Mike had been running really strong all weekend but turned on the red bulb giving Kyle a win moving him into the finals. Kyle then met Billy Doherty in the finals and
turned on the red bulb giving Billy the win.
Shane Pendergrast also worked his butt off this past weekend but was unable to make it out of the first round due
to some difficulties with his new setup. Shane is definitely someone to keep your eye on as his will continue to
improve with his new motor throughout this season.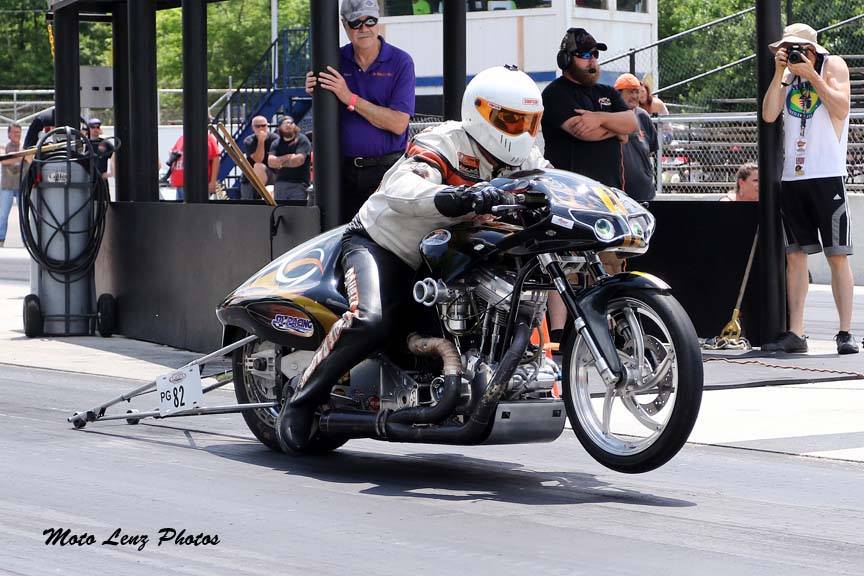 Keith Richner was runner up at the spring Bowling Green race but also faced some difficulties in the first round and
lost to Billy Doherty. Keith is currently #3 in the points standings for this ProGas class and will also continue fight
to climb the ladder in the tough class.
Everyone in this class is fighting for the top position and wants to win bad. The ProGas class has been sponsored
by Mike Pearce Racing, Camelot Jewelers, SA Racing, and Harley Davidson of Lake Charles. Camelot Jewelers has
put up an amazing opportunity for the class champion with the "Race for the Rings." The class champion and crew
chief for both ProGas and ProMod will be awarded championship rings thanks to Camelot Jewelers and Mike
Pearce Racing. Keep your eye on these guys as they continue to make leaps and bounds this season.