Whether on two wheels or four, the sport of drag racing could be considered a universal language. From drag strips to abandon airstrips, events are held for professionals and amateurs to fulfill their thrill for racing the 1/4 or 1/8 mile. But can every country provide their racers with the most conducive conditions for racing possible?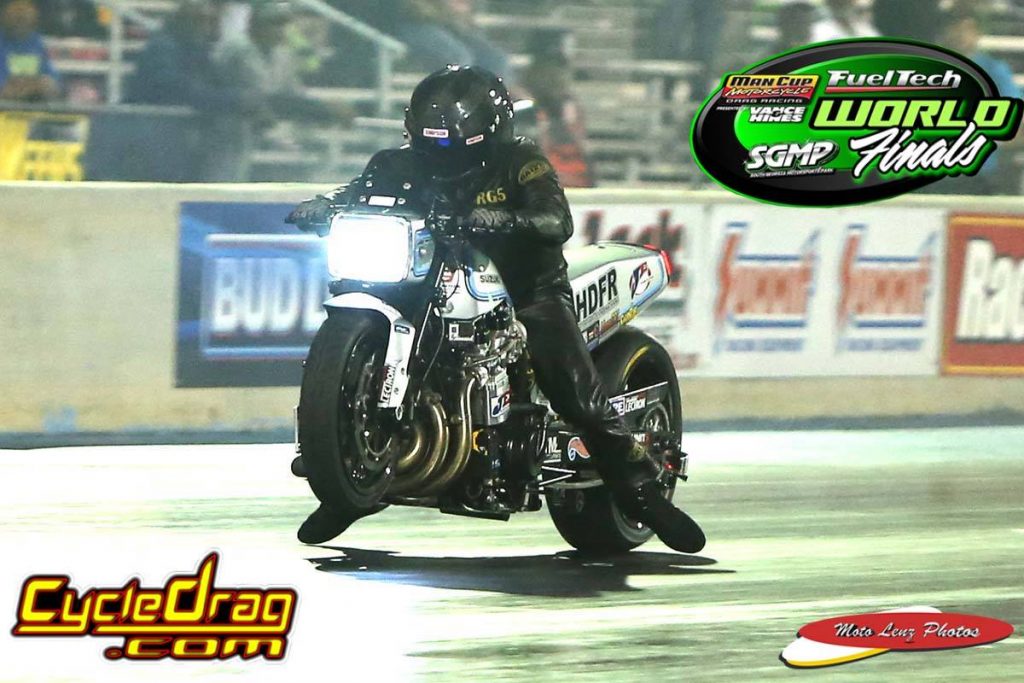 Unfortunately, no.
For motorcycle racers here in the United States, most racetracks across the country have racing surface technicians. These individuals are traction experts that impact the sport of drag racing at most every level by preparing the track. In motorcycle drag racing, the preparation process is significant in providing the rider and his team with an optimum racing surface for the conditions.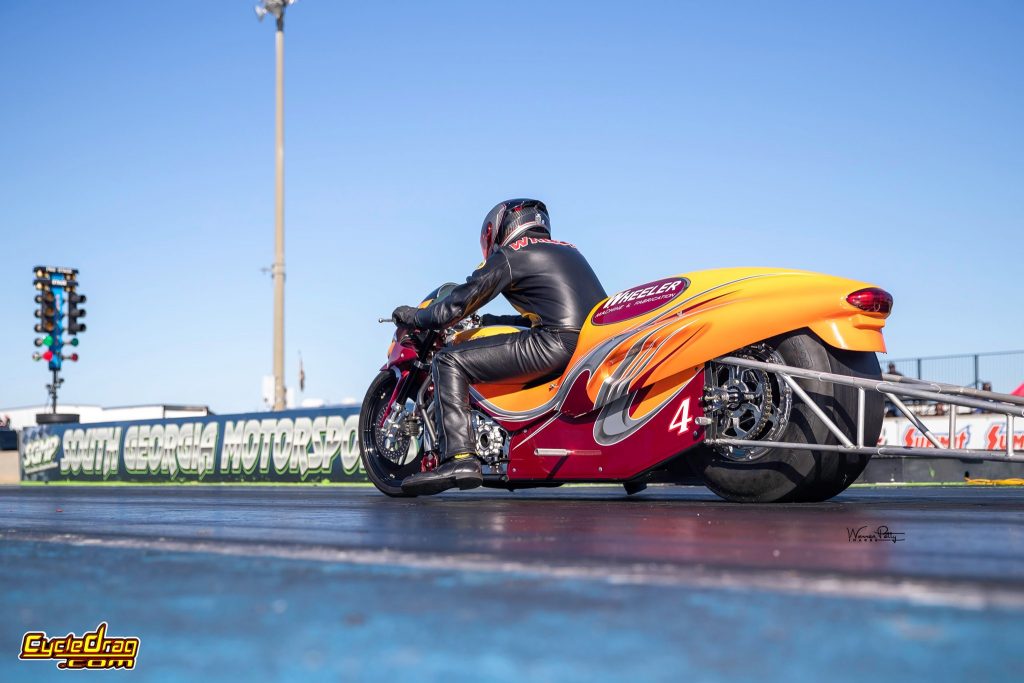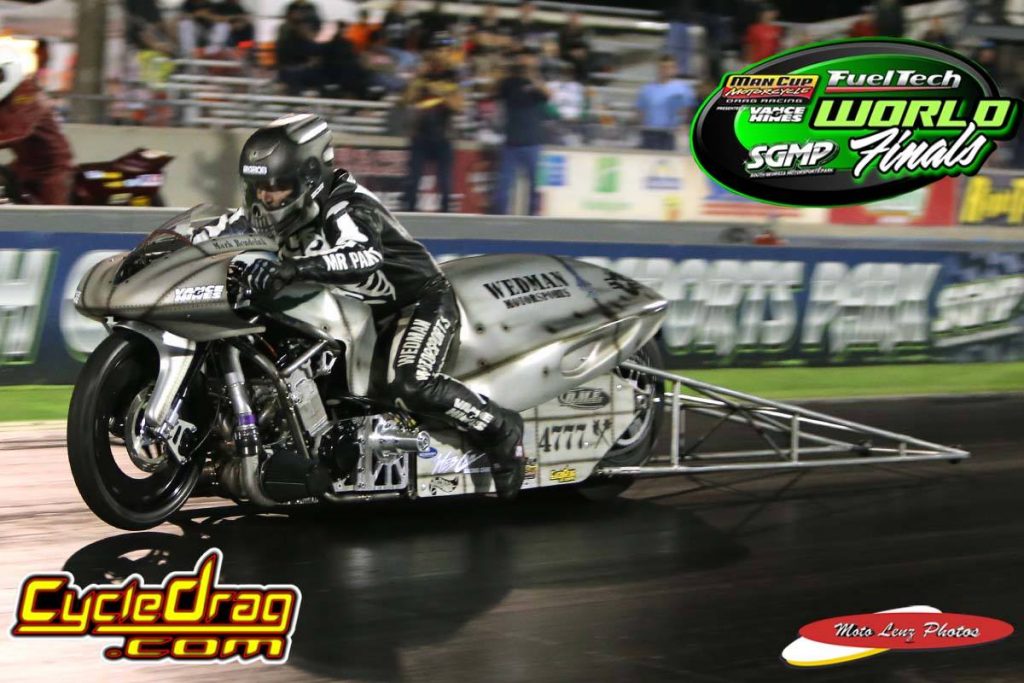 Ultimately traction in drag racing is like ice to ice hockey… one really can't have one without the other. Each track is prepared by looking intently at the high horsepower classes present at the event and then assessing the weather conditions. For instance, how hot or cold it will be? Or, how much sunshine will be present at that time of competition?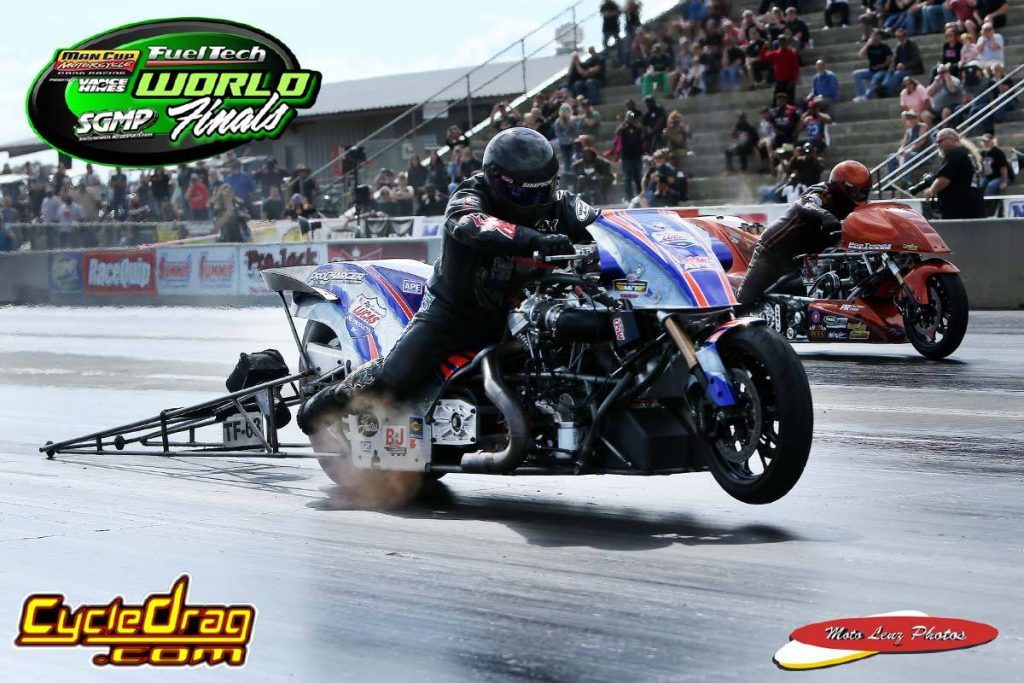 At the 43rd Annual Fuel Tech World Finals at South Georgia Motorsports Park in November, motorcycle racers dealt with a litany of weather conditions that caused drastic changes to the racing surface. Clear skies and warm temperatures provided adequate racing conditions through the first two days of qualifying.
But late-evening rain forced qualifying to be cut short when the ensuing cold temperatures had a major effect on the racetrack on Elimination Sunday. Cloudy and windy conditions made the racing slick and tough to navigate in the early round of eliminations.
"It was really bad in the morning," Rickey Gadson Pro Street Motorcycle rider, Amit Sharma said. "When I went out for the early morning runs, my tire was all over the place. There was no traction at all."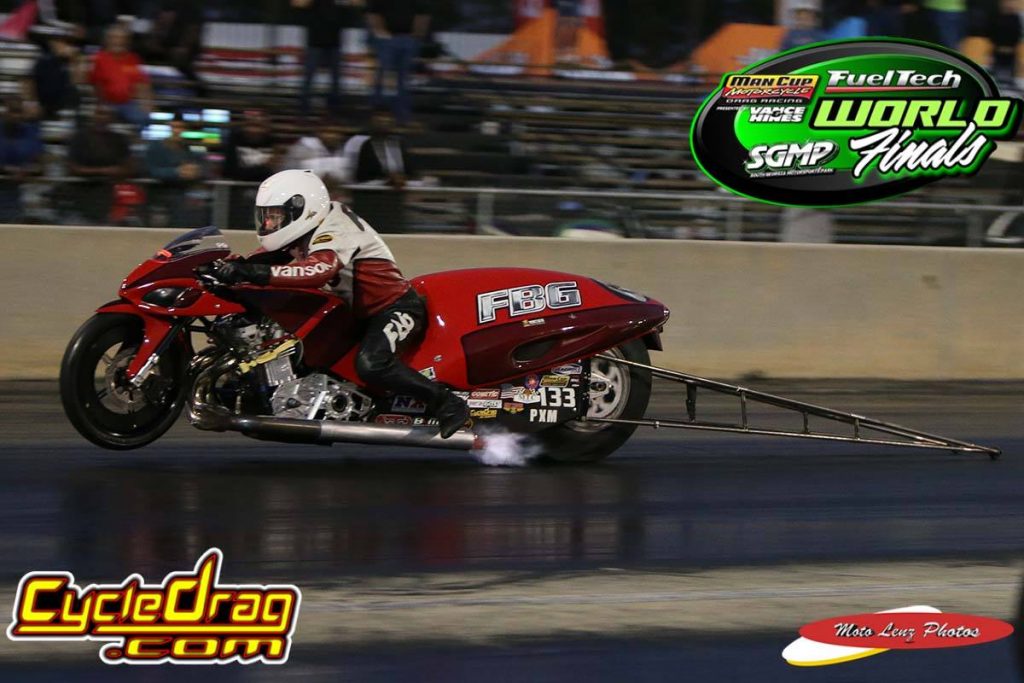 However, despite the extreme conditions that Sharma faced throughout the weekend, they were more than manageable in comparison to those in his home country of India.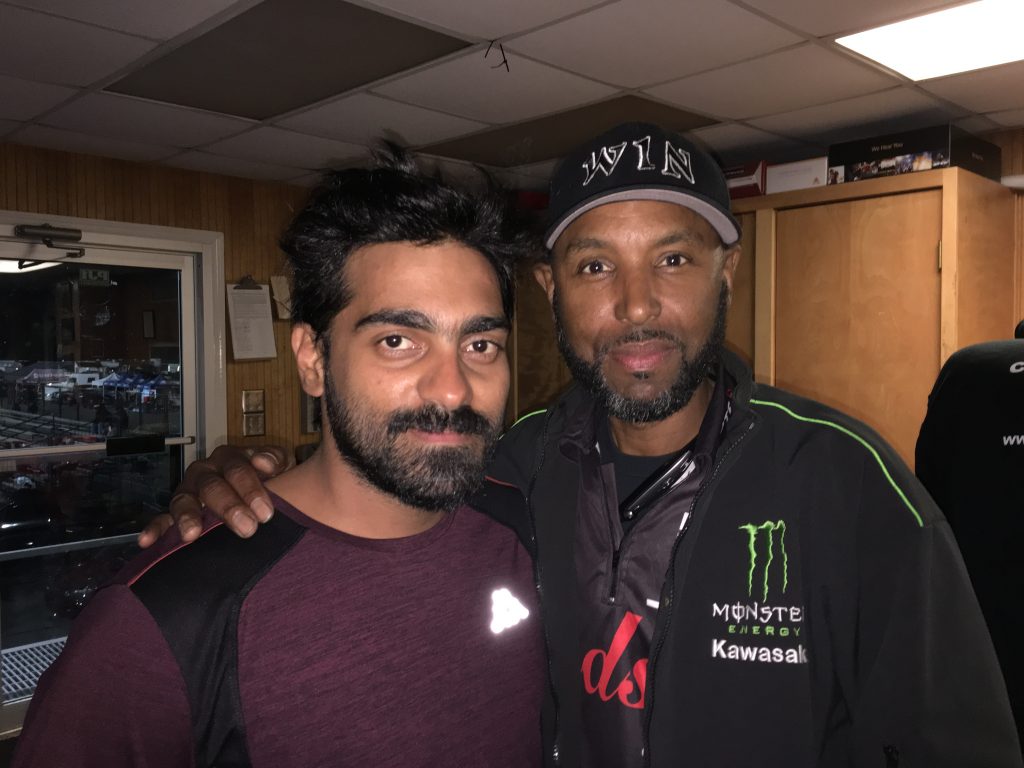 "That's really funny you know because we do not have any track prep there because we run on a plane tarmac," Sharma said in an interview before round three of eliminations. "It's really dusty but we still manage to do whatever we can. I think what all we can do back there [India] is really helping us here because we don't have traction there but here in the states… oh baby, there is traction."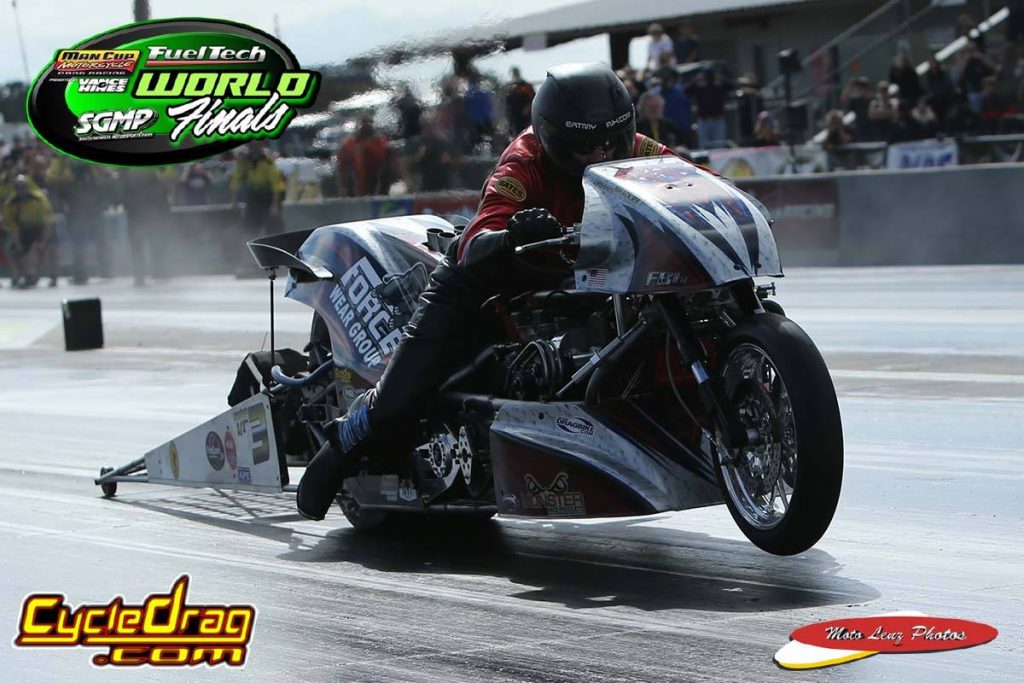 Because of their love and passion for the sport of motorcycle drag racing, drivers refuse to let less-than favorable conditions stop them from achieving greatness. Their resilience gives them the upper hand when participating in events that have enough equipment to prepare the racetrack.
There are more videos on the Cycledrag Youtube channel (please subscribe here) and the Cycledrag.com Facebook page (Please like here) and more will be coming soon. Check back daily.



Article by veteran journalist Dujunnea Bland contributing. Cycledrag.com is thrilled to have the talented writer contributing.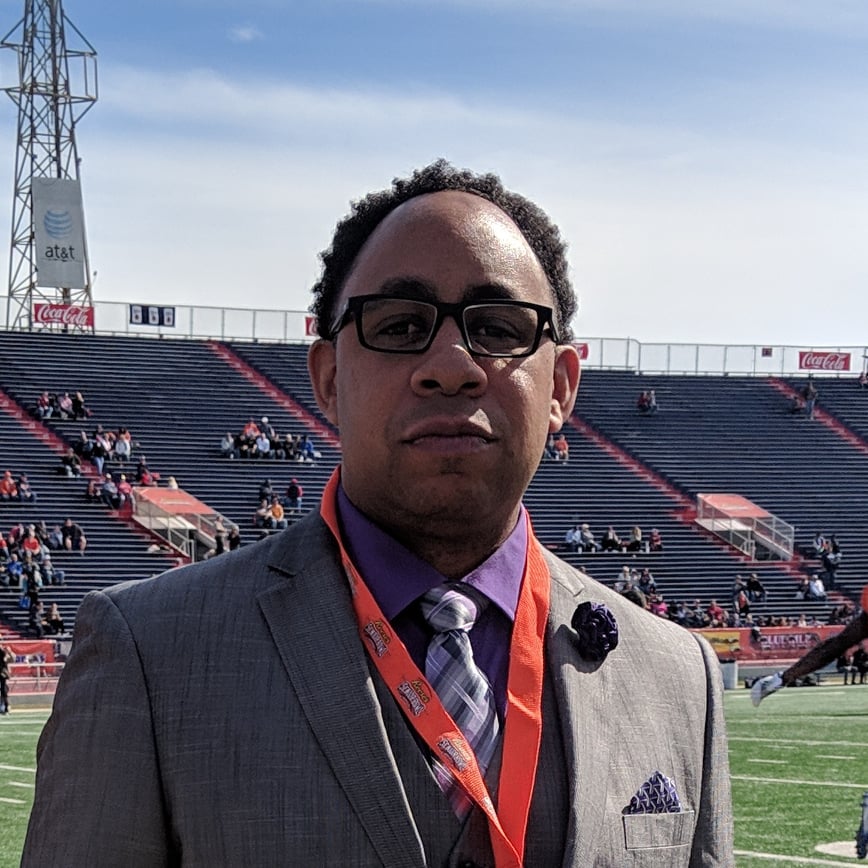 Click here to learn more about Bland.