Star Racing team owner George Bryce, who fields a Pro Stock Buell for three-time NHRA world champion Angelle Sampey, has announced that the team will skip the upcoming NHRA Mello Yello series events in Denver and Sonoma, while they continue their search for funding. After a successful start to the season, including a final round appearance in Norwalk, Bryce believes the team will still be able to contend for the Pro Stock Motorcycle championship during the six-race Countdown to the Championship, which begins in mid-Sept. in Concord, N.C.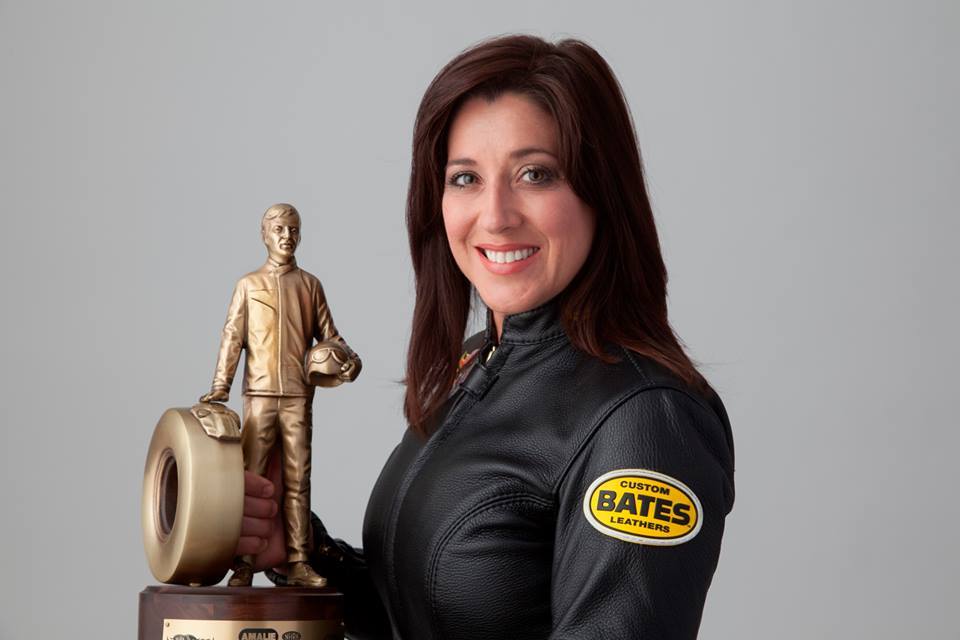 "This wasn't an easy decision but it was a necessary one," said Bryce. "We're going to take a cue from 2014 Pro Stock Champion Erica Enders. She sat out the Western Swing races last year and came back and won the championship. Erica's team used that time to re-group, refocus, and preserve their funds and that's what we intend to do.
"We need to stay at the shop, find more horsepower, and focus on finding funds to race more this year," Bryce continued." The potential funding required to complete the season is not a huge number. Information on how to become a sponsor for our team is on the website, JoinTeamAngelle.com or anyone can email me personally at george@starracing.com."
Sampey added, "We were just starting to win rounds, turn heads, and get a lot of quality television exposure but it costs a lot of money to race and we simply don't have it right now. It is time for us to rebuild, focus on funding development, and freshen up the engines with more power."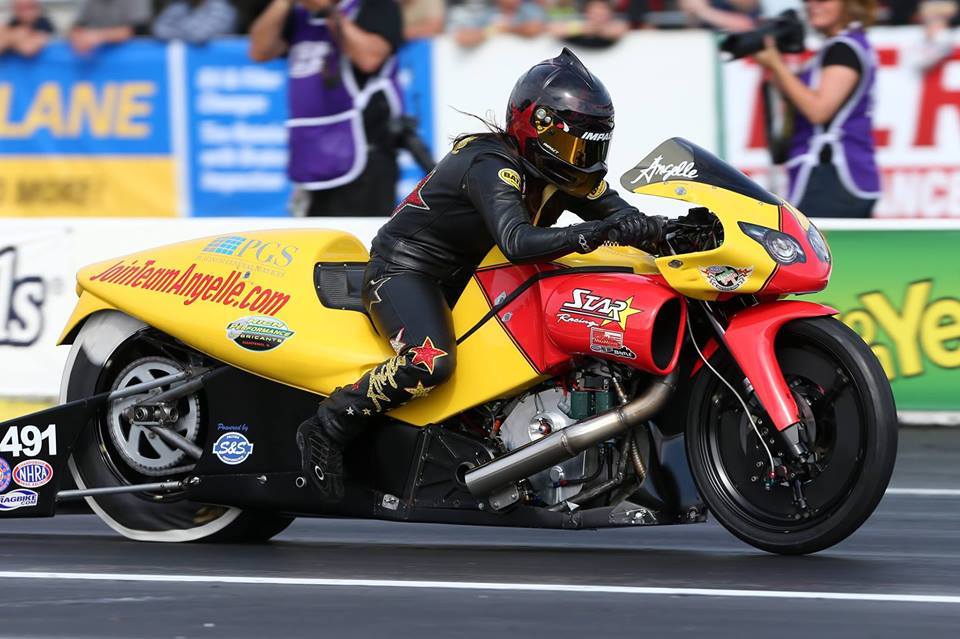 The Star Racing Team expects to return to action at the Lucas Oil Nationals in Brainerd, Minn., August 20-23. They are also continuing their popular fan-based sponsorship program which can be accessed at www.JoinTeamAngelle.com.