Chaz Kennedy is primed to strike at Pomona, California as he races his final race of his 2014 rookie campaign aboard his Star Racing /UPI Performance S&S Cycle- powered motorcycle. The Ormond Beach, FL native has been turning heads since Charlotte when Star Racing brought Angelle Sampey back to the famed Pro Stock Motorcycle team.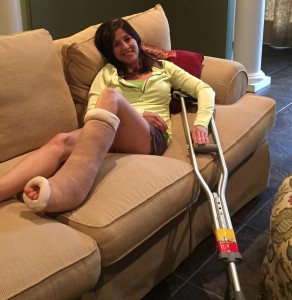 "There is no question that having Angelle as a teammate has really helped me develop as a racer," exclaimed Kennedy. "I feel like we communicate very well and I can't wait to race the 2015 season as teammates. It was very upsetting at Las Vegas when she had her mishap in the pits and I know that she is back home in Louisiana healing for next year."
Sampey suffered a serious injury when the pit cart was unkind to the 41-time NHRA Wally winner. She made a valiant attempt to race at Las Vegas but the injury was too much and Sampey required surgery.
With Angelle's misfortune comes the opportunity of a lifetime for Dutch racer Gert-Jan Laseur who by chance was communicating with team owner George Bryce on Facebook and jokingly asked can I ride your bike in Pomona. George answered yes and over the next 24 hours arrangements were made for the European standout to join Chaz Kennedy flying the famous red and yellow colors at Pomona.
Kennedy, a 2104 NHRA Rookie of the Year candidate, has seen his stock rise since September with strong results including his personal best ET and MPH and a semifinal run at St. Louis.
"I am really proud of Chaz," boasted George Bryce. "His progress this year has made me feel like we have found the future of our team. Part of my job is to instill a strong work ethic and see a growth in his maturity and he is right on track. I feel like with Chaz and Angelle we will compete for our seventh championship next season."
"George and Jackie have given me a great opportunity and I would love to bring a Wally back to Americus," stated Kennedy. "With each run I feel more confident. Having George, Ken, my Dad and UPI Performance and High Performance Lubricants helping me make my dream a reality is something that makes me focus harder."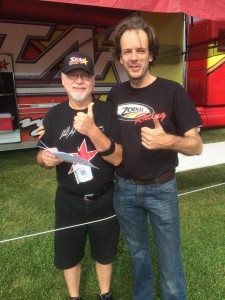 About Star Racing:
After more than 30 years in motorcycle drag racing, Star Racing and owner George Bryce have won six NHRA Pro Stock Motorcycle championships and 80 NHRA national event wins with 10 different riders. Their high performance motorcycle company is also a world-wide mail-order parts business, with engine building, a state-of-the-art machine shop and dyno services. Visit us at starracing.com