Team Liberty Racing's 2018 season has already gotten off to a stellar start and both Cory Reed and Angelle Sampey are ready to capitalize on recent momentum as they head into raceday at the 38th annual NHRA Southern Nationals.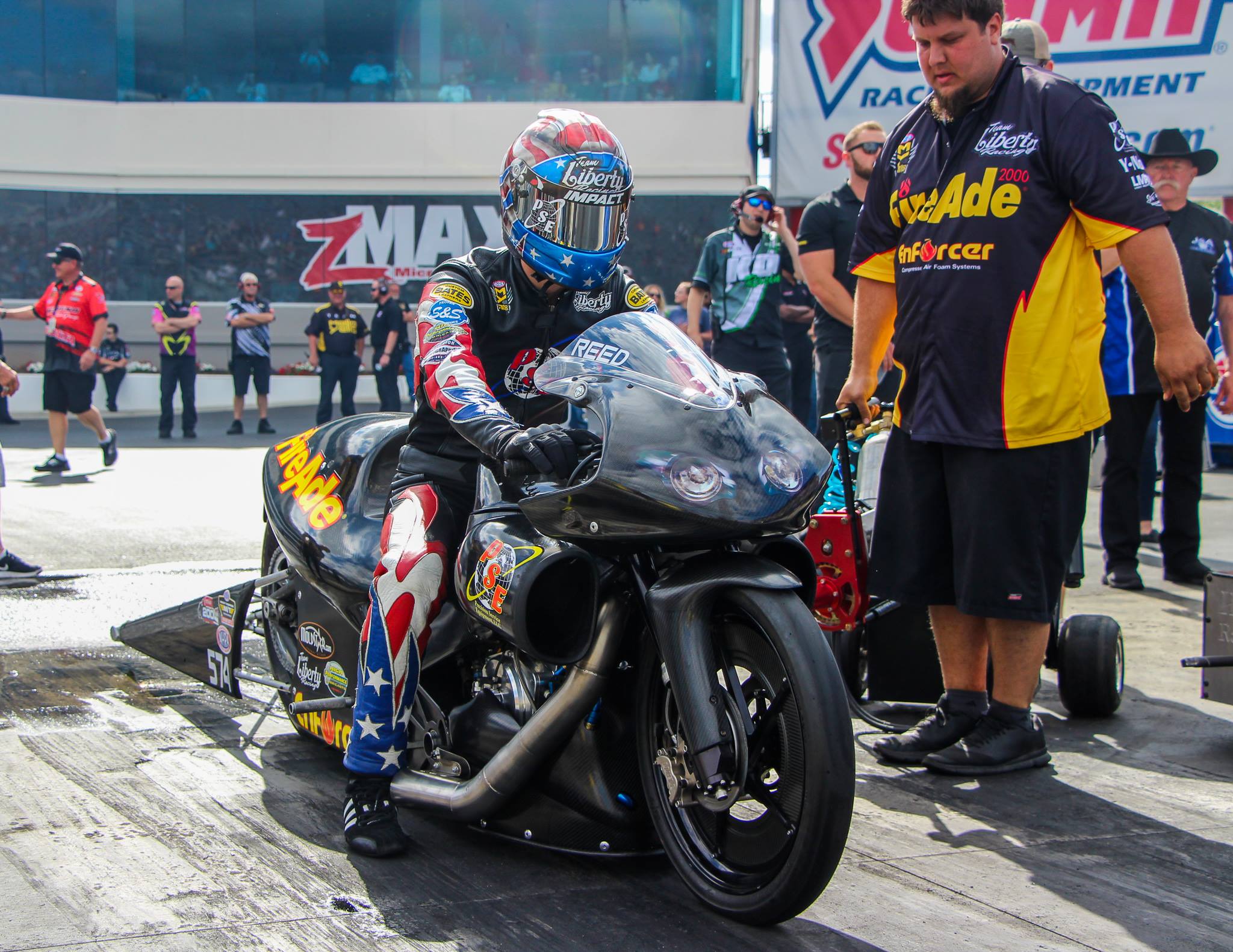 CORY REED, TEAM LIBERTY RACING/FIREADE BUELL
Q1: 6.889, 193.13 (+2 bonus points)
Q2: 7.373, 172.46
Q3: 7.019, 192.30
Q4: 6.928, 192.96
Qualified: No. 7
First Round Opponent: Scotty Pollacheck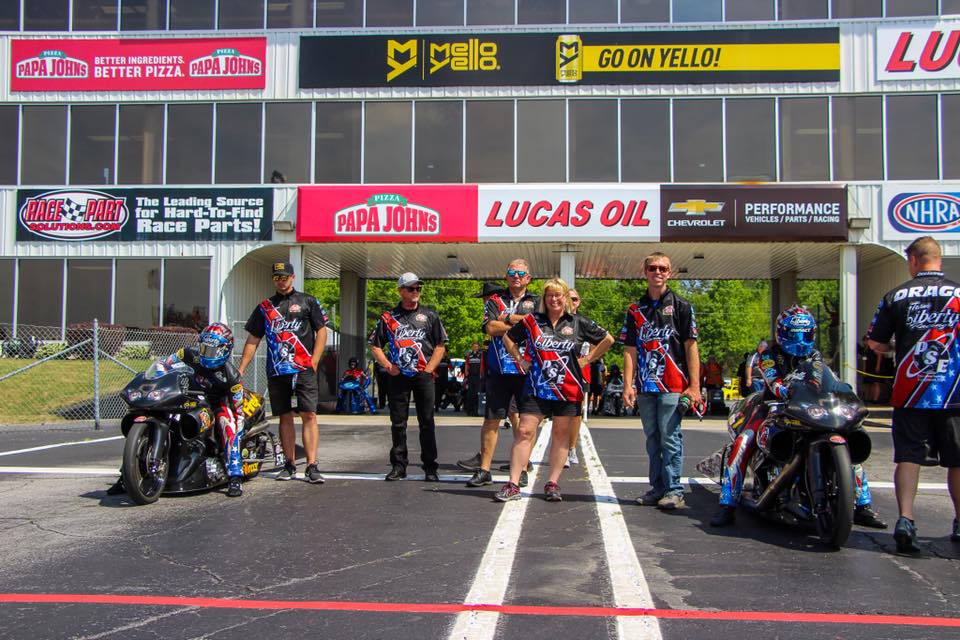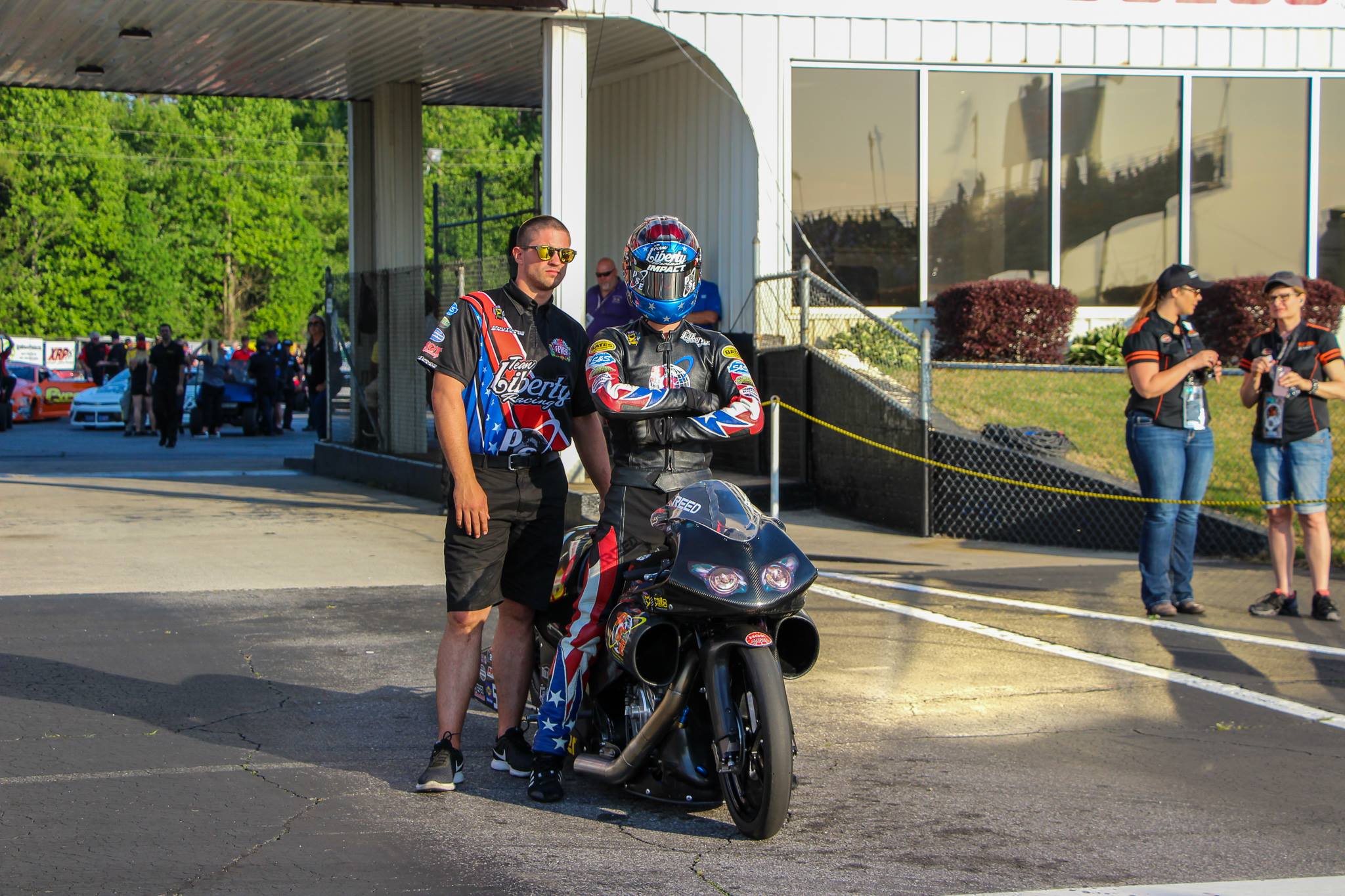 QUOTABLE:
"We're here to prove something tomorrow," Reed said. "We finally have the bikes underneath us and I think we've got the potential to have a really good day tomorrow. I think tomorrow will be a driver's race because my team puts a good bike underneath me and I just need to do my job tomorrow. I'd like to stay in the right lane as long as I can because it's not as bumpy and there's less room for error in the right lane because of that. We can win in both lanes if I'm put in the left lane but if I could have my choice, I'd choose the right all day tomorrow."
ANGELLE SAMPEY, TEAM LIBERTY RACING BUELL
Q1: 6.942, 193.85
Q2: 6.955, 184.27
Q3: 6.935, 192.77
Q4: No Time
Qualified: No. 11
First Round Opponent: Matt Smith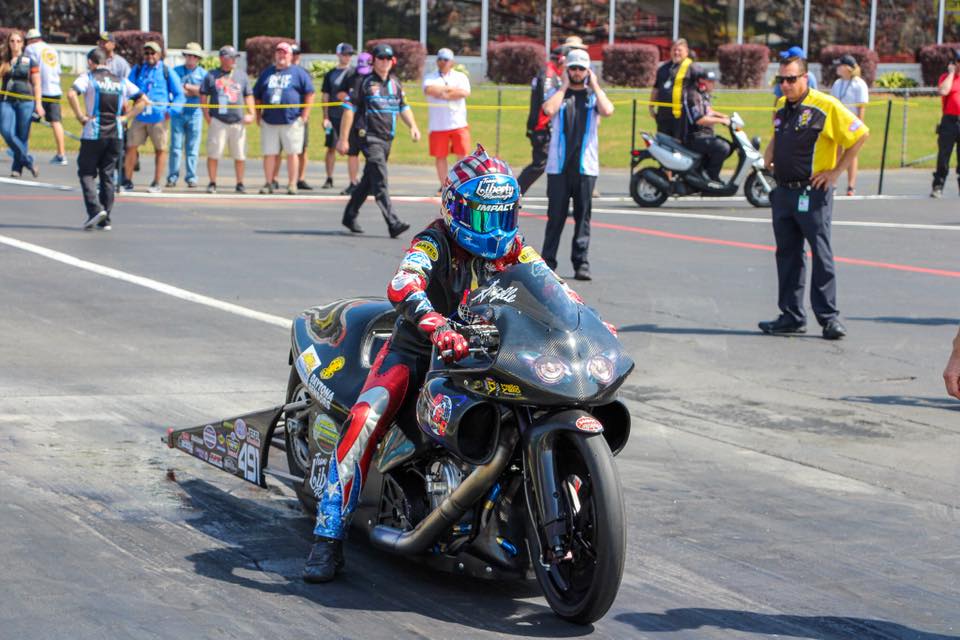 QUOTABLE:
"I haven't gotten the official word from the team, but we definitely had a transmission problem in the final [qualifying] session," Sampey said. "I started the burnout and I felt the jolt of something breaking in the transmission. When I drove out of the burnout, it was jolting so we decided to just push back. We'll have it all fixed up for tomorrow."
38th annual NHRA Southern Nationals Run Schedule
Sunday, May 6th: eliminations at 11:00 a.m.
38th annual NHRA Southern Nationals Television Schedule
Sunday, May 6, FS1 will televise one hour of qualifying highlights at 11:30 a.m. (ET).
Sunday, May 6, FS1 will televise three hours of eliminations at 6 p.m. (ET).